Nobody tells you about what can happen to your butt after you have a baby. The hemorrhoid struggle is real.
Yes, you read the title of this post right. Hemorrhoids.  As in, 'roids.
I went there, guys. I thought we had this kind of friendship — you know, the kind where you can talk about everything. Even things involving your butt.
Did you know that human beings are the only species in the world afflicted by hemorrhoids? Yes, isn't that lovely? So, bears don't have them. Sharks don't have them. Turtles don't have them. Zebras that run around the bush don't have them. Even dogs that belong to Mexican families that get to eat leftover beans, hot dogs con huevos and potatoes don't have them.
It's strictly a human thing.
How do you get them, you may be wondering. You either have a very poor S.A.D (standard American diet) or…all you mothers know what I'm talking about….you have been pregnant and have given birth. I belong in the latter category, six times over. So ya'll know the prognosis just can't be good for little old me.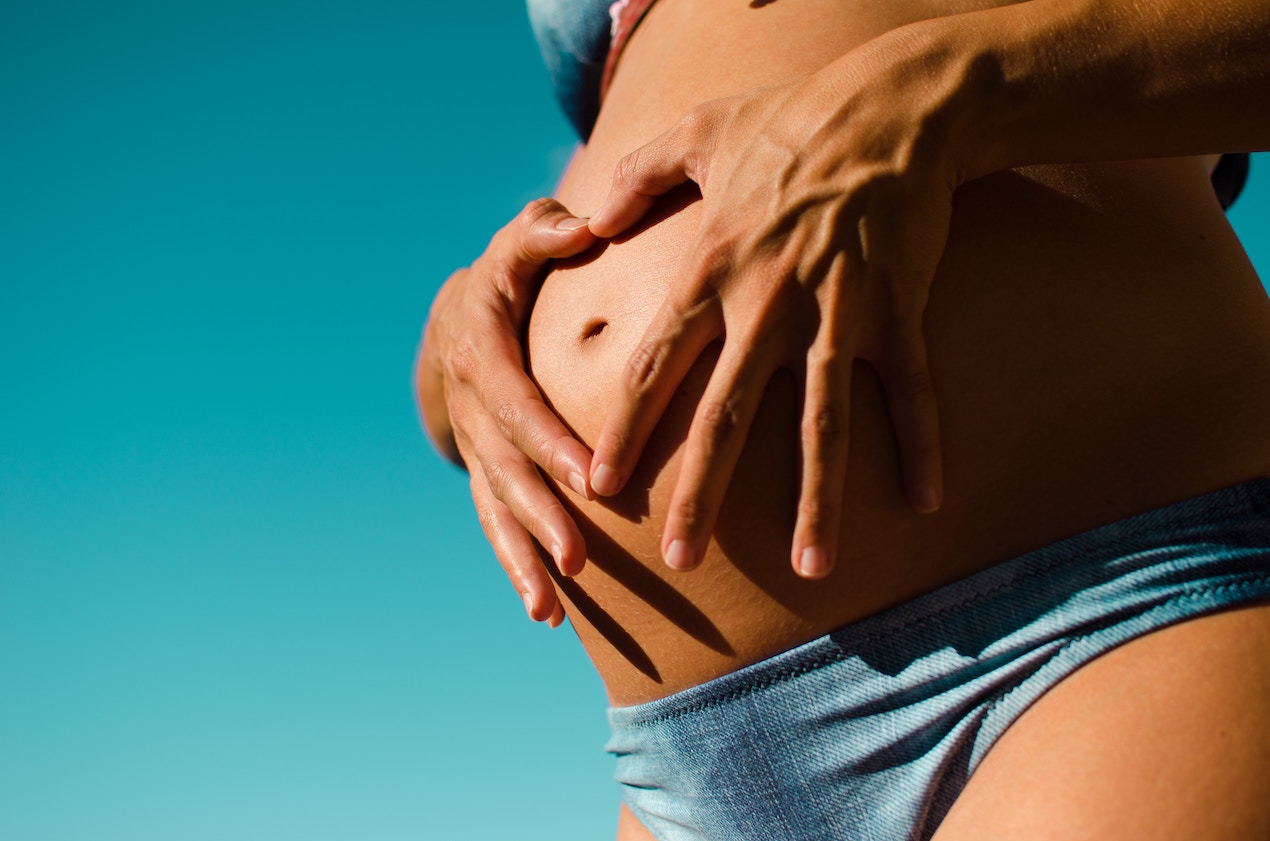 You see, when you are pregnant, your body almost doubles its blood capacity. This causes all of your veins to bulge and expand. So, naturally, what exactly happens to the veins in your butt? Shiver. It is fertile ground for what I have affectionately dubbed, "the butthole demons" to strike.
I have a dear friend who shall remain nameless that shares in this butt struggle with me. She says when she poos…it's like passing shards of glass.
Oh, dear Lord baby Jesus.
I'm sure this isn't everyone's predicament. I can't say mine is all that dramatic. But in order to control my "pregnancy battle scars", I have to be diligent to drink lots of water, eat lots of fruit and veggies and lay off the meat. You can best believe I am aware when I have eaten too much animal.
And then I understand the true meaning of butt hurt.
I've investigated natural salves and creams. But let's be honest. Who wants a creamy butt? Who enjoys their butt cheeks sliding around all day when they walk? That's just annoying. Hands down, the best remedy has to refrigerated witch hazel. You soak some cotton pads in the witch hazel, let it chill and when the time is right, you stuff it in your crack and you are good to go. If you are a big girl with a big booty, there is no risk of the pads falling out and causing an embarrassing scene. They are pretty snug, you feel me?
But the cold pads, they are heavenly. Instant relief. I can almost imagine me in some sort of cartoon, with my butt on fire, sitting in a tub of water with the smoke billowing around me.

Aaahhhhhhhhhhhhh.
Witch hazel is a natural astringent, which means it will shrink the hemorrhoids. Every time I had a baby, my best friends were the cold witch hazel pads and that numbing coochie spray. That spray was everything.

Please disregard the fact that I said coochie from the record. Thank you.
Motherhood is funny sometimes. You are so elated and lovestruck to have this precious little being in your life so you can inhale that delicious baby smell and nibble on those cute little toes that you don't stop and ponder the irreparable damage done to your body.
Case in point: your areolas, which will increase in size about 30% and never turn back to their cute, former selves; to your stomach which will expand and contract so many times it's just plain confused and now hangs limp; and your booty, which has been traumatized so much that it gets happy when you stuff it with some cold cotton pads.

Aw, life.
Image source: Flickr/Torsten Mangner