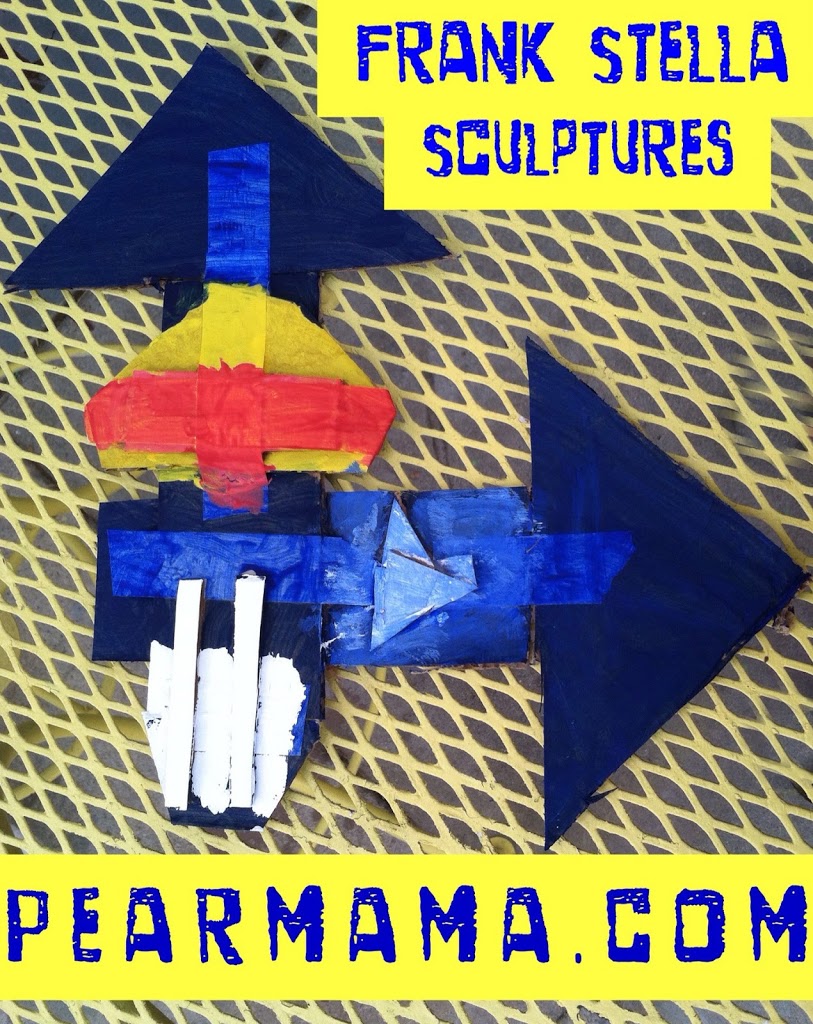 What is a sculpture?
sculp·ture
/ˈskəlpCHər/
Noun:

The art of making two- or three-dimensional representative or abstract forms, esp. by carving stone or wood or by casting metal or plaster.

Verb:

Make or represent (a form) by carving, casting, or other shaping techniques.

Synonyms:

noun.  statue – carving – statuary – sculpt

verb.  carve – sculpt – sculp – chisel – engrave – model
In simple terms, it's something you build and it's anything that you can view from different angles. Children of any young age can create sculptures. It engages all of their senses and you will be amazed at what they come up with. Our inspiration:
We decided to study the American artist and printer Frank Stella, whose work spans five decades. He's one of the first artists to use shaped canvases. We studied Stella a few years ago with amazing success. I knew I'd want to do this project again. His shaped canvas paintings slash sculptures were our inspiration. This really cool kid's art project can be created with very simple materials, such as cardboard, scissors, masking tape, a glue gun, paintbrushes and tempera paint.
Cardboard is easy for kids to cut, but you may need to help them with the thicker pieces.

I love the intensity of young artists. They are completely focused on the task at hand. This is when most kids get into their sweet spot of creativity.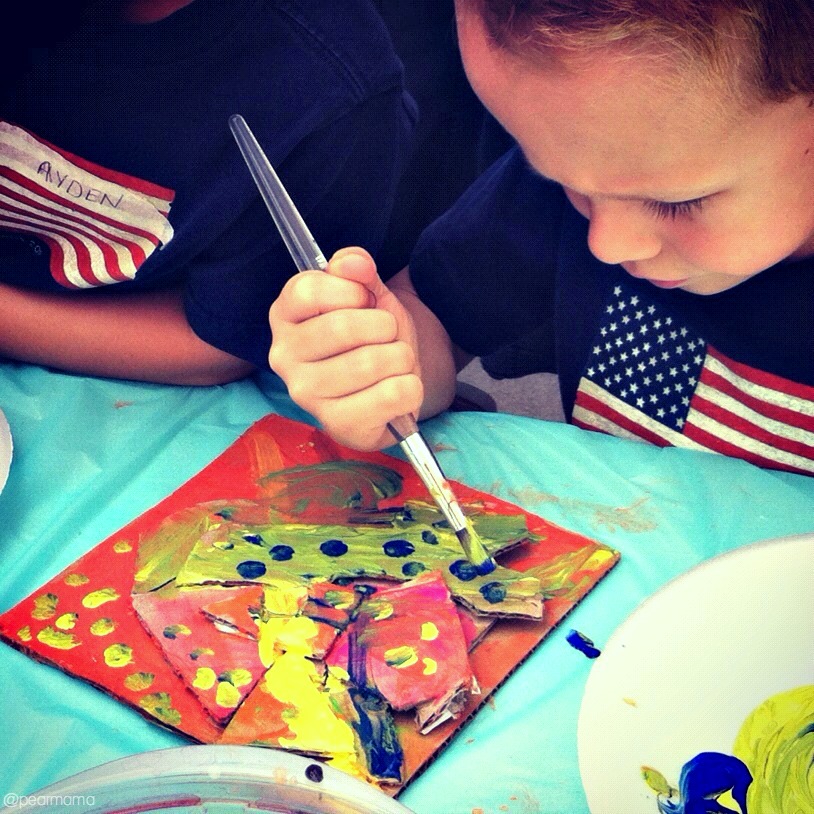 Once the children cut out their shapes, paint them and arrange them the way they want, gluing it all together brings them closer to their art masterpiece.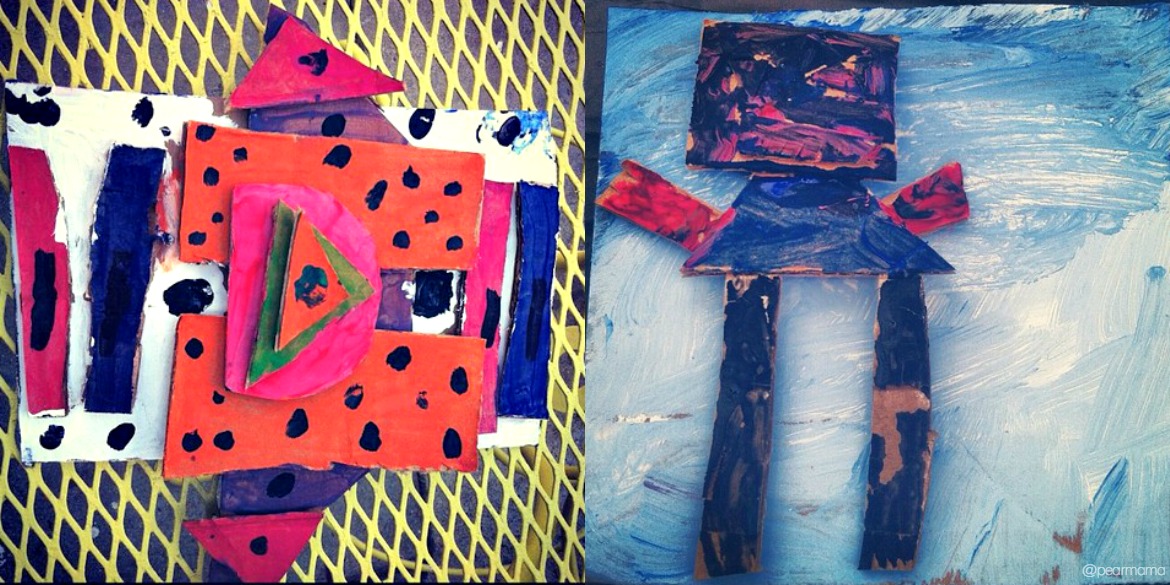 Working with kids outdoors is always a good idea. Fresh air, plenty of space and room to make fun stuff.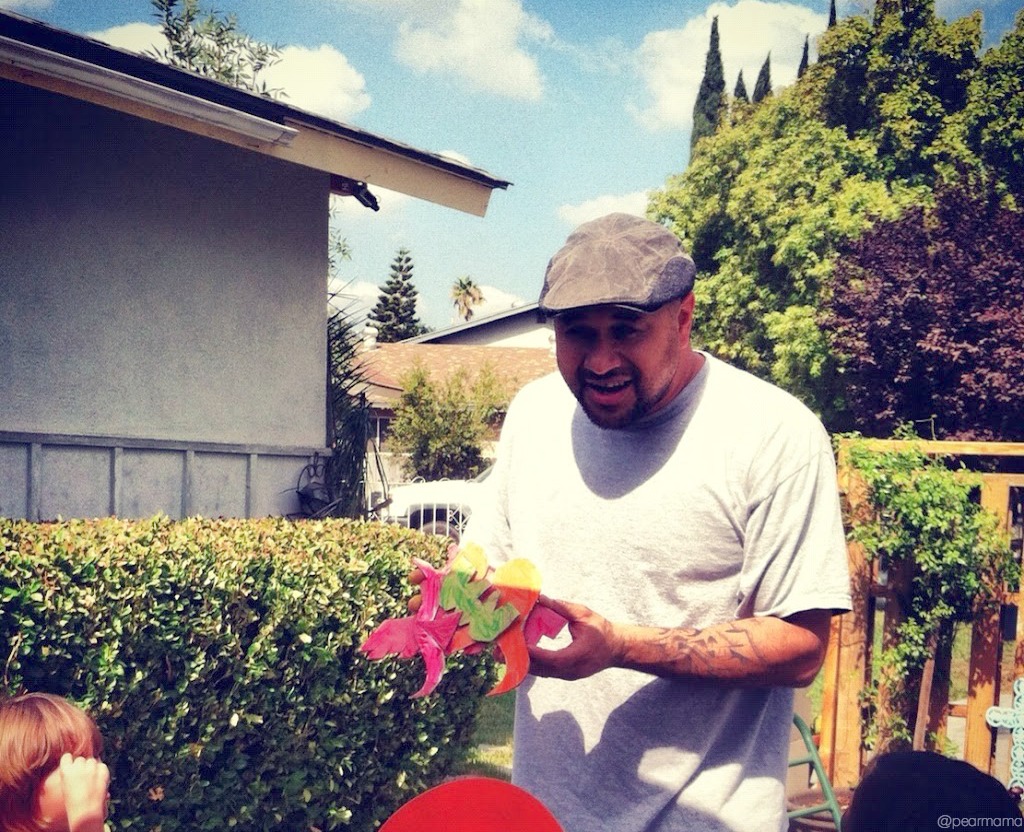 Hope you liked this Modern Art 4 Kids project.