Today is the day we celebrate the life of the honorable Martin Luther King Jr. This is a holiday I love to observe with my children because I feel passionate about what this man stood for.
Yes, he stood for justice.
Racial equality.
Civil rights.
Non-violence.
But the most important thing Martin Luther King Jr. stood for, in my humble opinion, is…love.
Celebrate Martin Luther King Jr
One of my favorite quotes from Dr. King: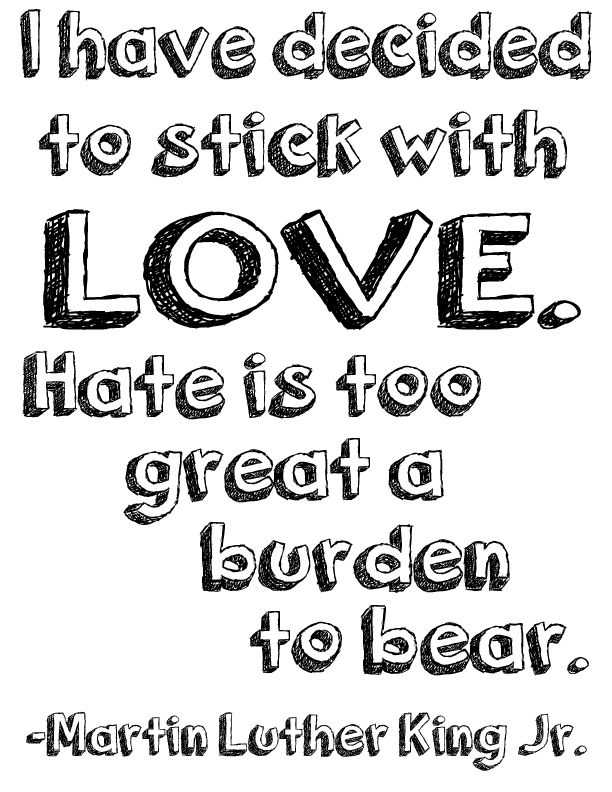 Today is the perfect time to share the life of Martin Luther King Jr. with your children. My husband Michael and I often talk to our kids about being people of color. It's important to share the realities of life, to open their eyes and ears to things that MLK talked about in his speeches. We've sat down and listened to his "I Have a Dream" speech from the steps of the Lincoln Memorial in 1963 and it never fails to give me goosebumps and leave me in tears.
In honor of this great man, I asked my husband to draw and create two coloring pages for you, my lovely readers. All you have to do is click on the images, a separate tab will open up and you can print it out. Easy!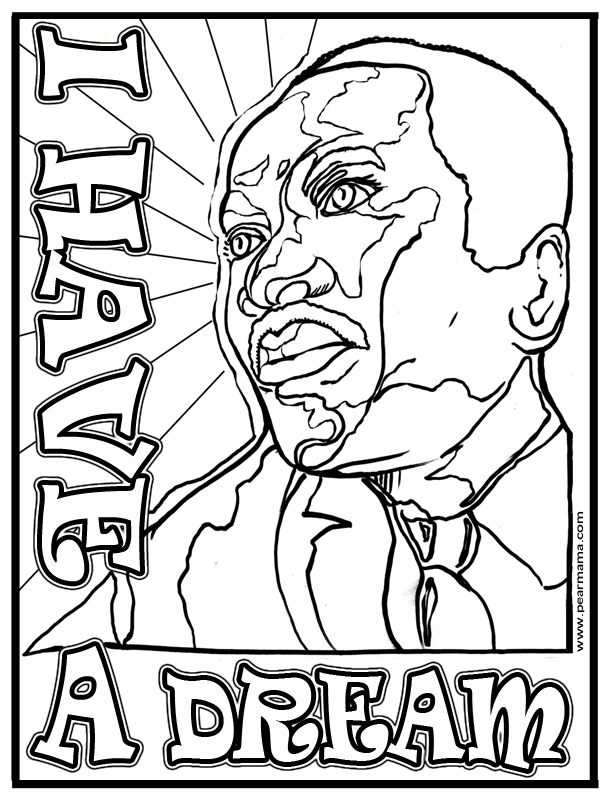 Craft time
Color it with markers. Go back in and add fun designs with a black marker.
Cut up small colored pieces of paper and create a collage on top, using the drawing as a guide.
Use oil pastels and don't forget to blend your colors–oil pastels are perfect for blending!
Color pencils are fun, too, especially large sets with plenty of colors to choose from, like the sets from Prismacolor (these pencils are like buttah, baby).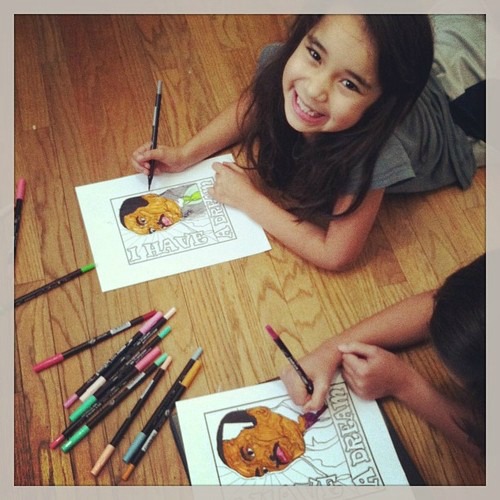 I hope you enjoy this Monday with your family and take the time to educate your loved ones about Martin Luther King Jr. and what he did for our country.
Image source: Flickr/Ron Cogswell