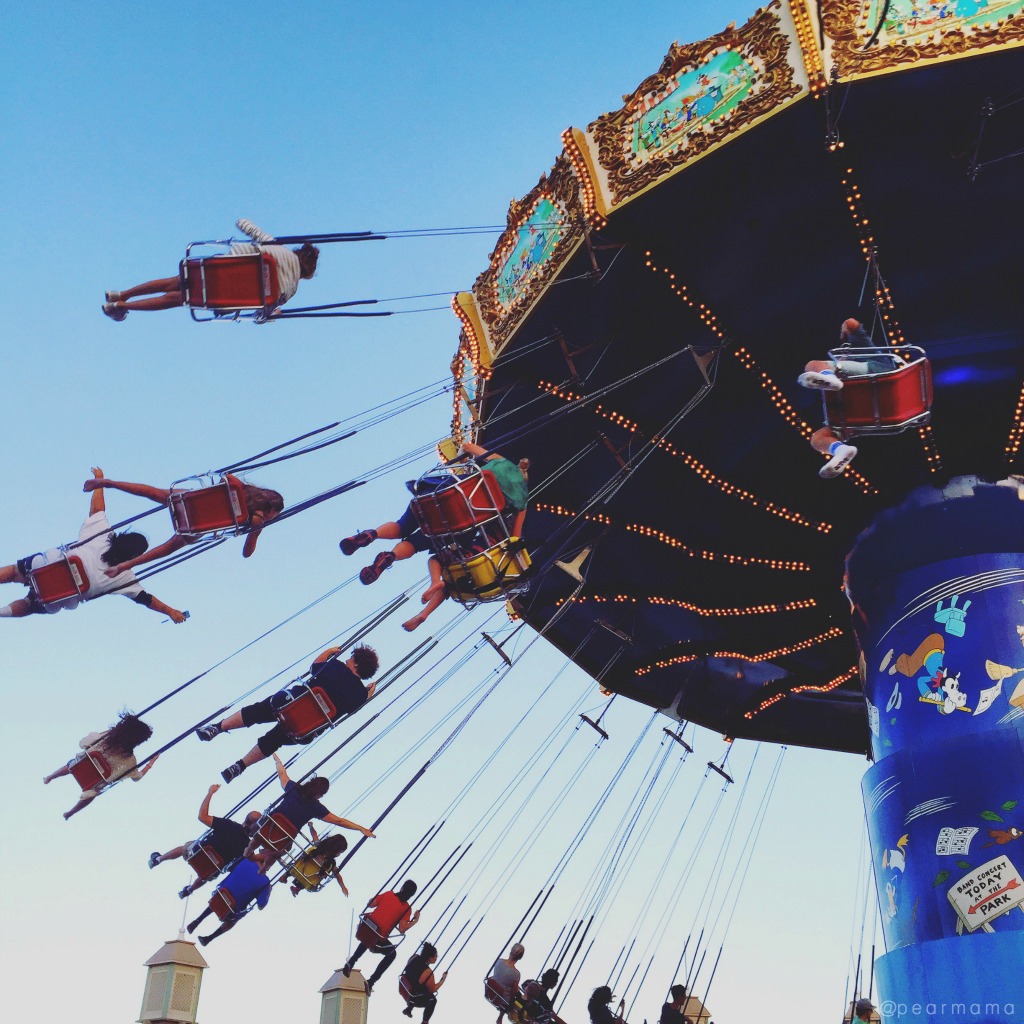 I love Disneyland. I'm what you call a fangirl.
I don't know what it is, but it's truly magical. The sights, the sounds, the smells — I love it. I love Disney films and sing right alongside my kids. I love Mickey ears. I even love riding the tram into the park! I have so many fond memories of this place, memories of my childhood and now, memories with my own children.
I've had the luxury of being an annual passholder off and on over the years. I'm always happy to be back. So are my kids.
RELATED: How to have the perfect "kid-free" day at Disneyland
I was recently at the park to get a sneak peek of Disney's upcoming Fantasy Faire, a magical place for storytelling in the Royal Theater and meeting your favorite Disney princesses with my daughters. Experiencing Disneyland with them once again made me realize why they are so successful and beloved the world over–they really know how to conjure up a sense of enchantment.
I love to see little children dressed up as their favorite Disney character–especially when they luck out and get to meet them in real life. They whip out their autograph book and take pictures, it's so cute. Aladdin is one of my favorite Disney films (the Genie is my all-time fave, too). Imagine our excitement to see both Aladdin and Princess Jasmine strolling down Adventureland.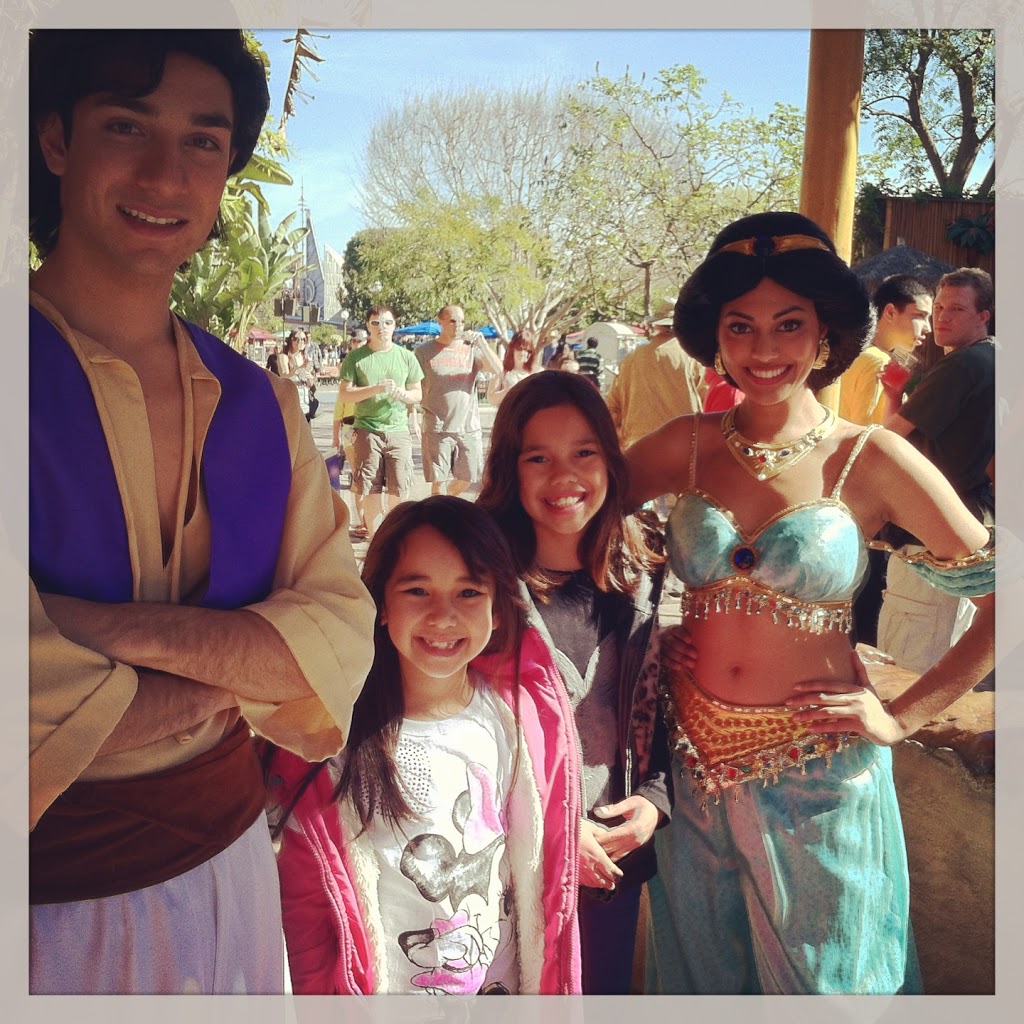 Princess Jasmine is the best princess, according to my little ladies. Not only because she is kind, she is very strong, she stands up for others, she has a cool pet tiger named Raja, she has brown skin like they do and she has the best hair. She was so sweet to them, too. They were so impressed!
RELATED: My favorite time is Halloweentime at Disneyland
When you walk into New Orleans square and you step into the Pirates of the Caribbean, just the smell of the water conjures up so many family trips that we've taken here over the years, ever since I was a little girl. I remember taking my little brother Jeshua there when he was just two years old. I took Xixi when she was three and she cried into my sweater when she saw Captain Barbosa warning us in a haze of smoke, "Dead men tell no tales." When you are on the boat, you truly feel like as if you've been transported to another time and place. This is classic Disneyland.
Another Disneyland favorite is Space Mountain. Everything in Tomorrowland is futuristic cool, especially this.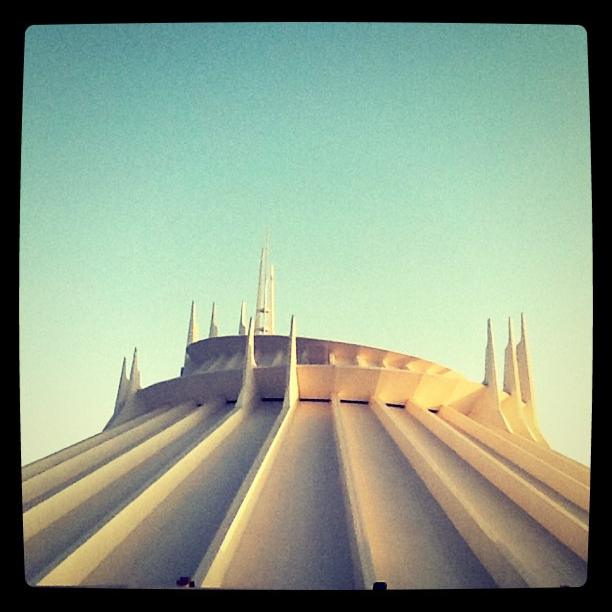 Ultimate Space Mountain memory: I was around six years old and Space Mountain was brand new. My parents coaxed me into the line but once we got far enough to get inside the space center (which took us hours–brand new ride so the lines were crazy), I was terrified to hear all of those scary sounds and screams.
I don't want to get on this ride, I kept crying over and over. My father was not very happy with me. Right before boarding, I threw a diva fit and my Dad couldn't take it anymore–we ducked out of the nearest exit. He was beyond annoyed. Being a parent myself, I totally get how he must have been feeling. 
Another Disneyland favorite is the Mad Tea Party. I swoon over the hanging paper lanterns. Even the music is cute. We never pass up a chance to ride the tea cups. 
Just across the way is Disney California Adventure. There are so many new, fun things at the park. We love strolling through Hollywoodland. One of our favorite places is the Hyperion Theatre.
It is such a beautiful stage production. The kids were mesmerized by all of the singing and dancing, and the amazing props. Hands down, the Genie is the best part. He was so funny! It was also a typical sunny Southern California day yesterday, too. It was nice to duck out of the bright sunshine and feel like you're in the streets of Agrabah.
When we want to satisfy our rollercoaster fix, we head over to California Screamin'.
A photo posted by Denise Cortes (@pearmama) on
We never forget to take advantage of all the great photo opps in front of Mickey's Fun Wheel.
Tower of Terror is a must ride. It's one of those rides where I dread getting on but once it's over, I love it. I discovered something–tightening up just makes the ride worse. Letting go and enjoying the ups and downs make the ride so much more fun!
If that ain't a metaphor for life, I don't know what is.
My kids love this ride! Well, all except for Maya. She used to come up with every excuse not to join us in line. How she loves it!
 
Make sure you take the time to visit Carsland.
RELATED: Celebrating Dia de los Muertos at Disneyland
This was my first time visiting Cars Land and wow, what a sight it was. Amazing. And it wasn't just the margarita talking. The amount of detail put into the landscape of Cars Land is ridiculous. Talk about a fully realized concept.
Radiator Springs racers is awesome! I especially loved the body shop with War's "Lowrider" playing in the background and Cheech Marin's voice murmuring, que linda! Being "sprayed" with the paint guns was a nice touch, too.
Yes, my kids drive me crazy after a full day at the park but ultimately, it's the happy look on their faces that makes me want to experience these trips with them. These are memories they'll hold onto. I mean, these are the best moments of childhood. They are young, full of energy, no cares or worries in the world and they had 100% of my full attention for the entire day.
I always seem to get lots of spontaneous hugs and kisses and I love you, mom, when we're in the park.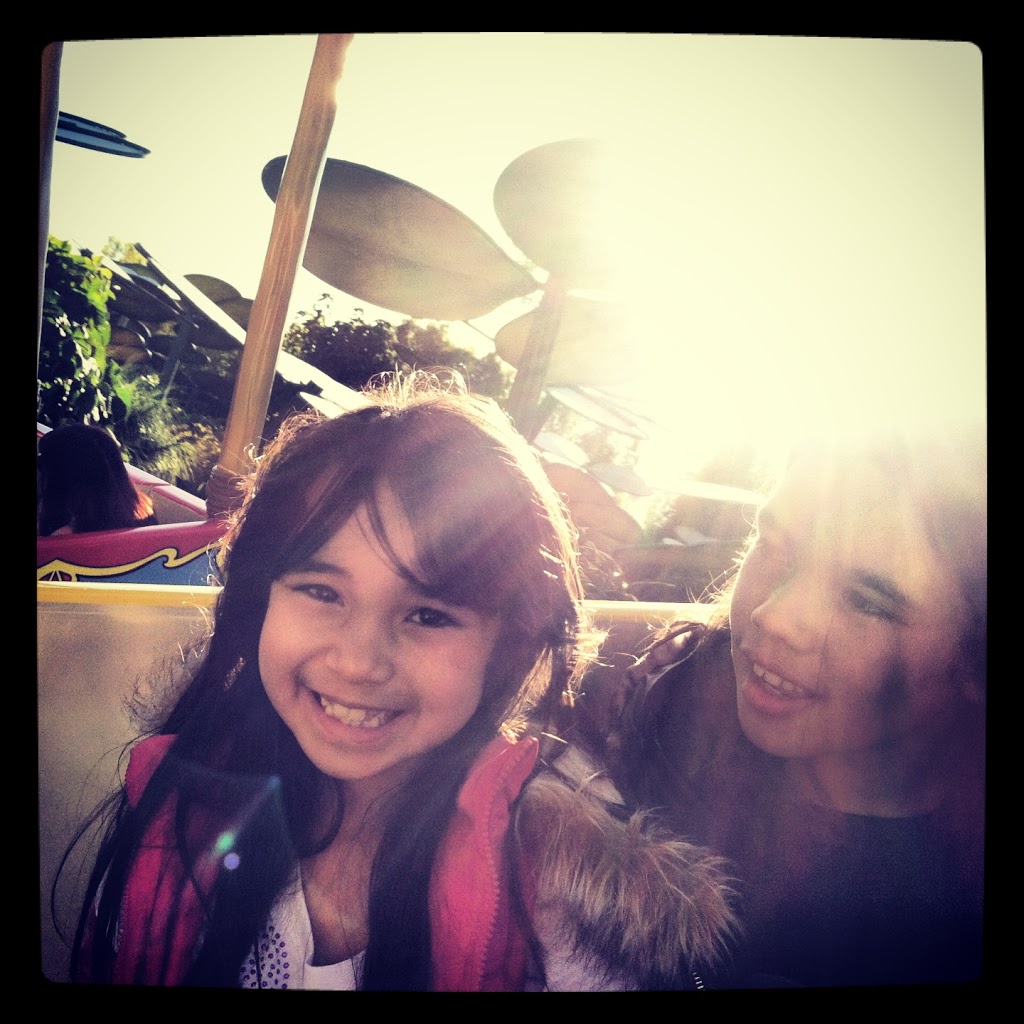 Thank you, Disneyland, this is why I'll always fangirl you.

Disclosure: I received passes to visit both Disneyland parks. No compensation was received. All opinions, photos and fun memories are 100% my own.