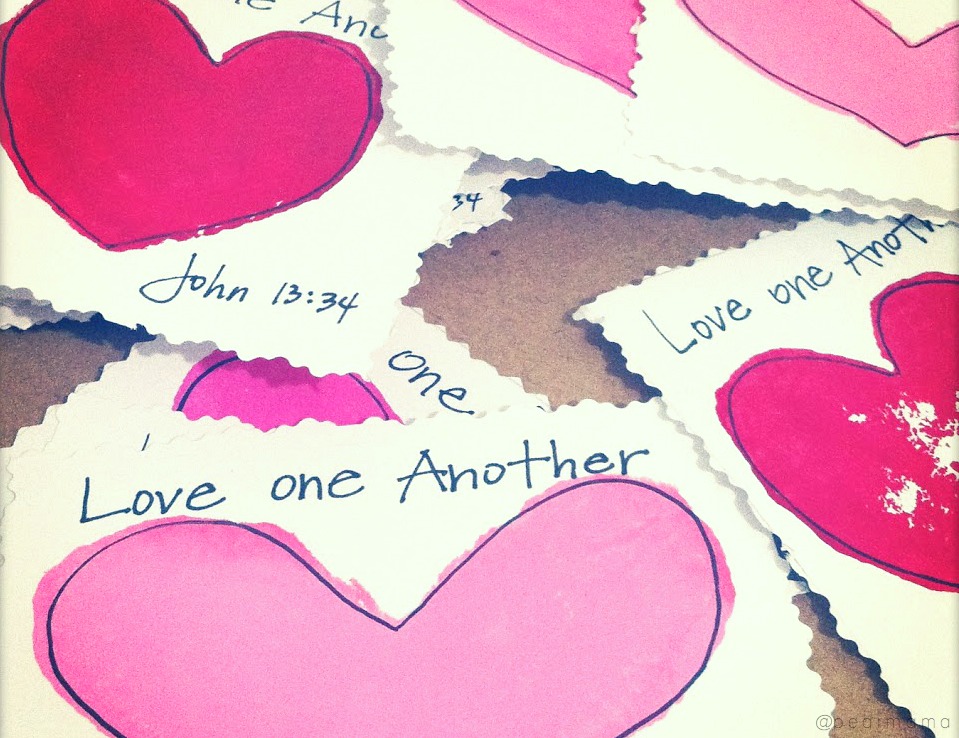 Make your own Valentine's Day cards with this free heart printable.
I remember Valentine's Day from a young girl's perspective. I took great pains to write out all of my little pink cards emblazoned with hearts in my best penmanship, gathering my candy hearts and Hershey's Kisses. I always saved a special Valentine for the cute boy in my class. I had sweaty palms and flushed cheeks, hoping I would get at least one special Valentine back.
At home, I would dump the spoils on my bed, excitedly sorting through the cards and the candy.
This semester my kids attend the learning center at a new charter school. One hundred Valentine's per family is a tall order. Yes, I could easily run to the Dollar Store and grab some random Valentine's Day cards but that wouldn't be any fun, now would it?
RELATED: DIY Clay heart-shaped jewelry dish
So, I went kind of stamp crazy with a potato stamp. Yes, a potato.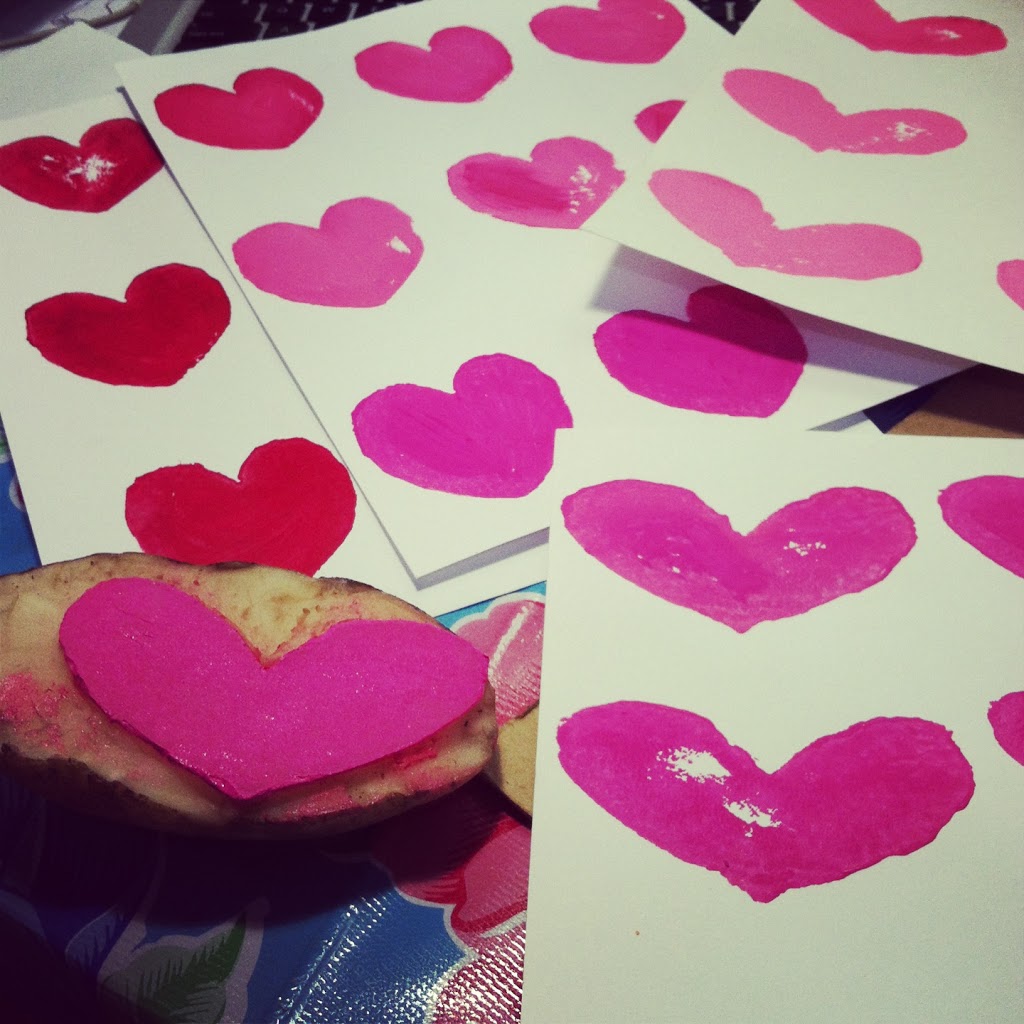 After filling up a page of card stock with the potato stamps, I had my girls cut them out with decorative edge scissors and I hand wrote a special message from the book of John chapter 13 verse 34.
Love one another. As I have loved you, so you must love another.
Yes, that is some good stuff right there. Valentine's Day is about love, so why not share God's love?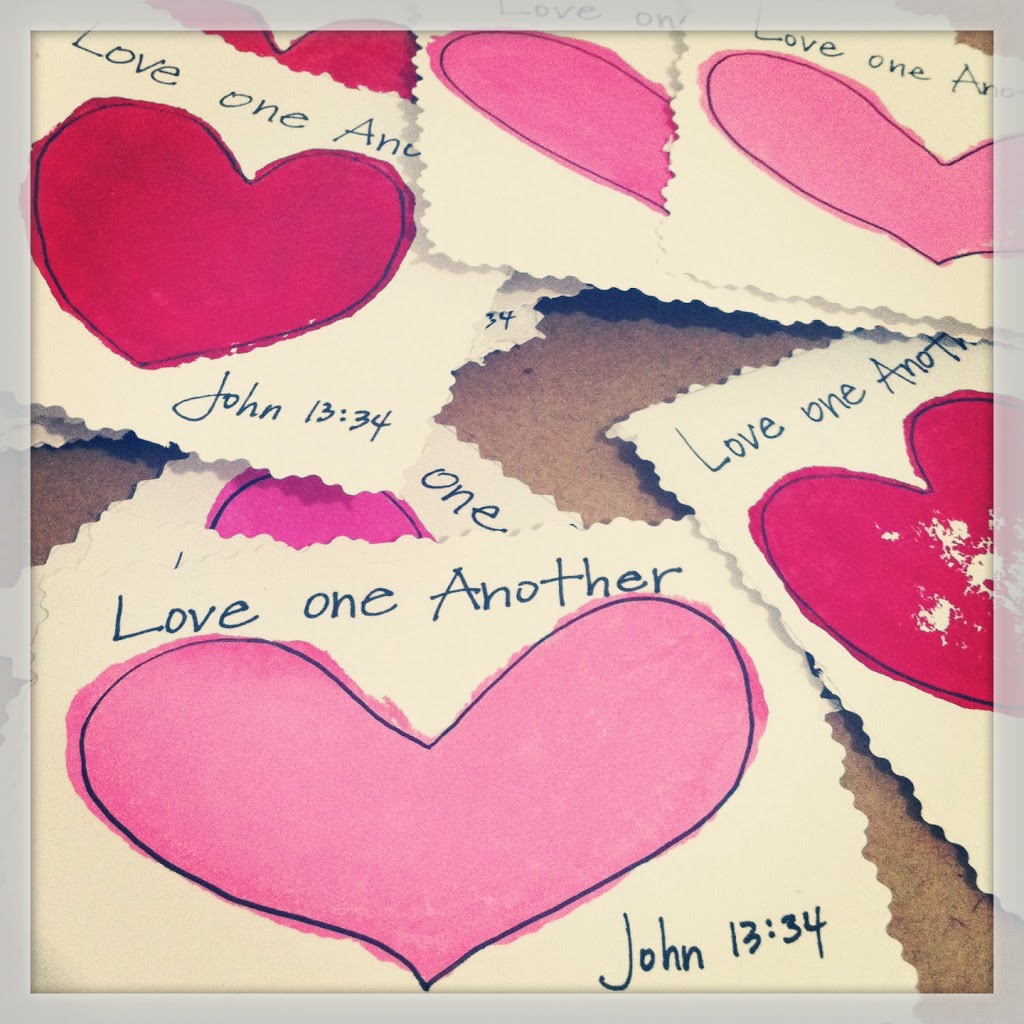 Free Printable for You
If you want to make your own "Love one another" Valentine's Day printables, go here and print a few sheets for yourself. The hearts are all unique because they are hand-drawn by me.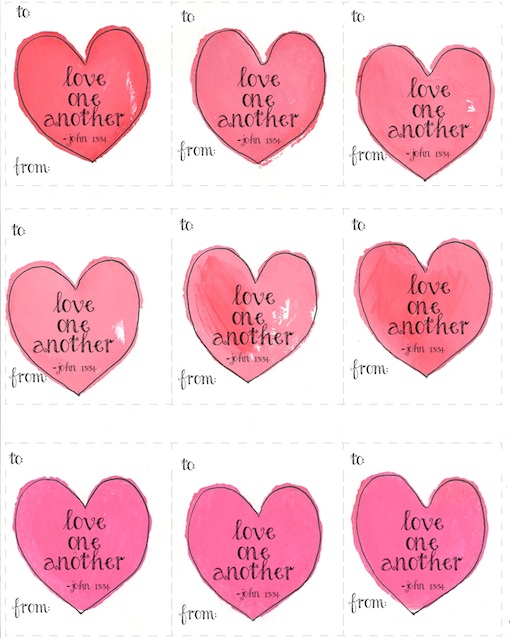 RELATED: How to make a watercolor garland for Valentine's Day
Remember, it's for personal use only. Please don't sell it to Hallmark or anything like that. That would kinda suck. Well, it would actually be kind of cool but you know what I'm saying.
Enjoy and Happy Valentine's Day!