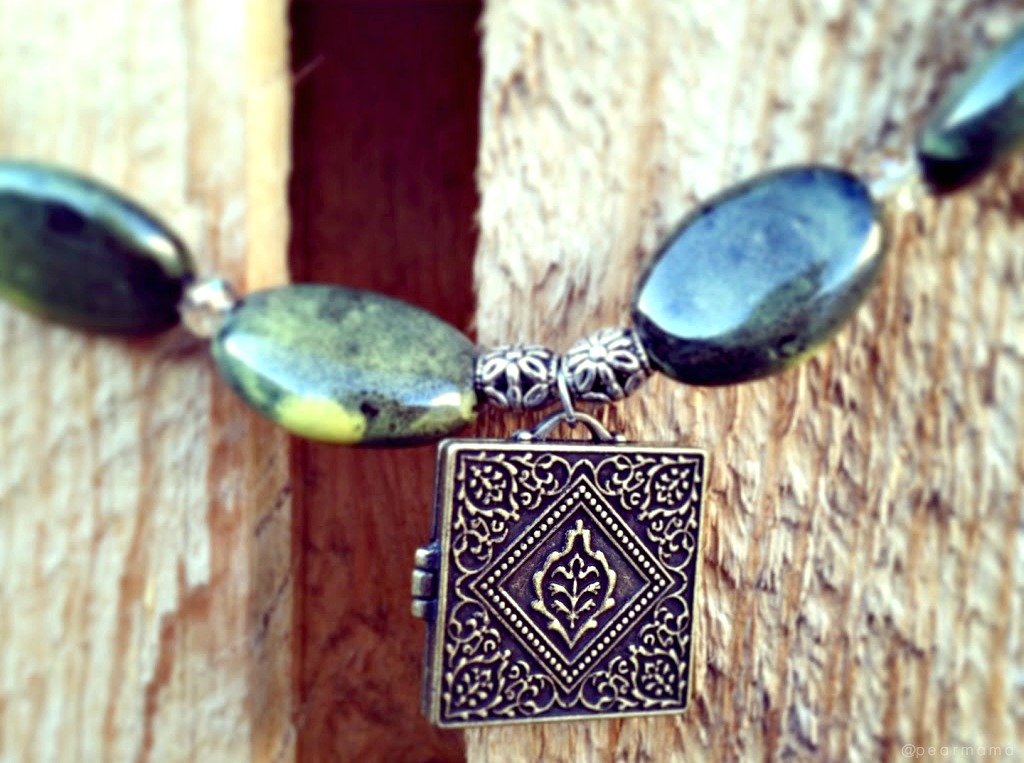 The second I saw this necklace I thought, this is something Frida Kahlo would've worn. I want!
Frida was known for wearing beautiful, bold Pre-Columbian jewelry, handmade stones and pendants. Contrary to popular belief, she wore them as a political statement. In no way were they trendy or fashionable during Frida's time.
As always, Frida was an individual.
I once read that many of her necklaces were gifts from her husband Diego Rivera, as a peace offering during his many infidelities.
Ew.
I love Frida Kahlo and I love Diego Rivera (enough to name my son after him!), but part of me hates him for all of the pain he caused her.
But of course, I bought it.
I can't help but feel a little exotic in it. I love the sound the stones make when they click against each other while I'm putting it on or taking it off. I love the weight of the stones against my neck. I also like that I can open the locket and put a photo inside. And it sits right in between the décolletage.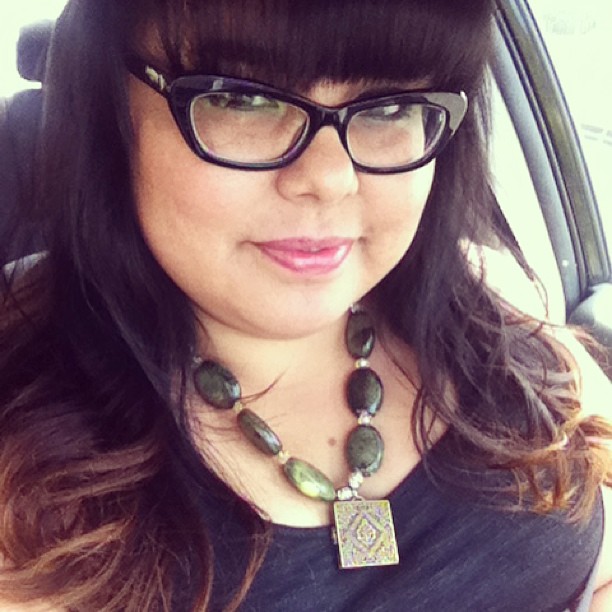 You know, the cleavage–assuming I had some, of course.
I purchased this necklace from Inspira, which is handmade jewelry by my dear friend Lizzy. Connect with her on Facebook and follow @LaChillona on Instagram for more pics of the stuff she makes.
You can't have this one. It's mine!