Motherhood can be tough sometimes.
Yes, we rarely get any sleep. We can't eat a meal without puppy eyes looking at us for a bite. We worry about their safety just walking out to the curb to take the trash out. We can't poop in peace without being interrupted at least five times.
My children are my greatest achievement and my greatest weakness.
I've come a long way. My babies are no longer in diapers, breastfeeding and learning how to ride a bike. They're growing, especially my sons.
It happened too fast.
My son Sol will turn 13 this year. I'm simultaneously heartbroken and happy. It's such a bittersweet feeling, knowing that the sweet babe you once cradled in your arms and adored is now taller than you, so talented and extremely handsome.
I catch myself staring at him sometimes.
"Mom! What?" He looks at me like I'm funny.
I remember when he was born…it was a Monday night…he was born at 9:45 at night…on the floor in the livingroom…I just stepped out of the birth tub and didn't have a chance to get back in once I felt the need to push. He was born and he was so peaceful looking.
How did I make such a good looking young man, I always think to myself. I see so much of his father in him, but I also see a little bit of myself in there, too.  He spent the last couple of years in what he calls his "husky stage". He's stretching out now, and his boyish looks are changing ever so slightly.
I've already gone through this with my other two sons, but it feels different with Sol. It's like a rude shock. Sol was the first baby I had at home, he breastfed until he was nearly two and he was the first child that I felt convicted enough to forgo vaccines.
When I first started blogging, Sol was six years old.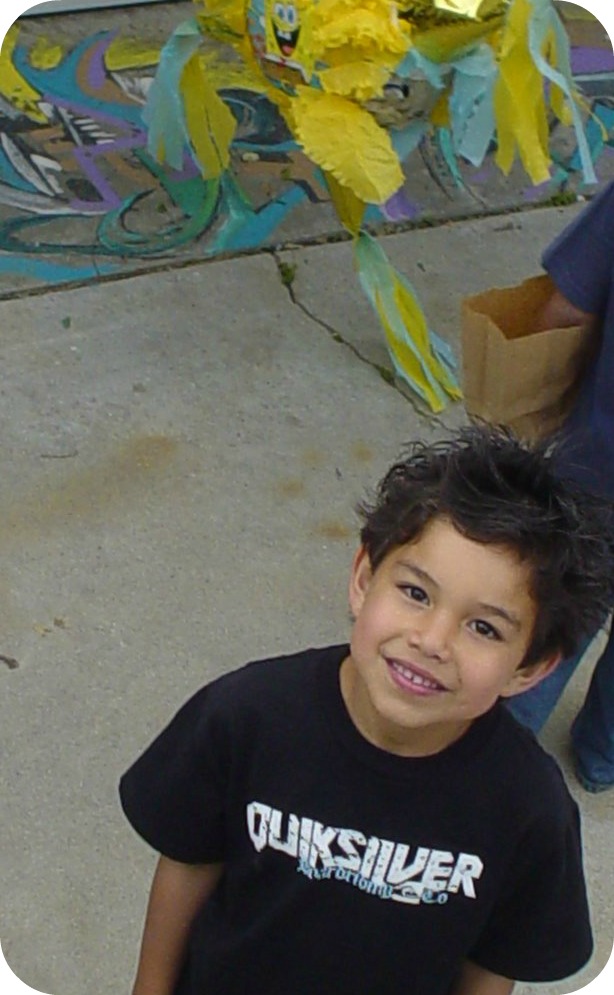 This was Sol in 2012 at Laguna beach.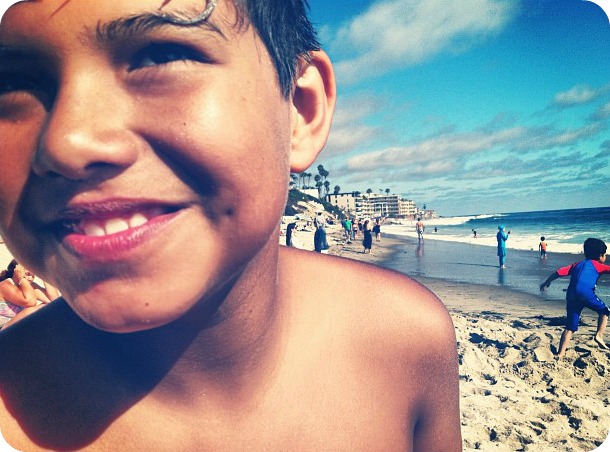 And this is Sol this week, after a much needed haircut.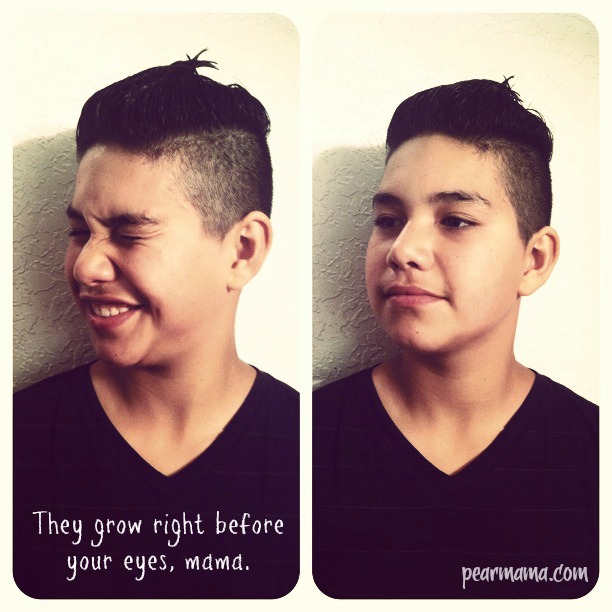 I wish I could get the time back. I really do. It pains my heart. The funny thing is, I've been home with my kids everyday since they were born. I'm deeply grateful for this privilege.
It's true, they grow right before your eyes.