I love color.
Maybe it's the artist in me. Maybe it's my colorful culture heritage. Either way you slice it, color is a huge part of my life.
Sometimes I go through this purge and I buff all of my walls white. I like to think of it as a color sabbatical.  I just did this last week. Truthfully, you need to buff the walls white every so many years because despite all the wiping down and scrubbing with a magic eraser, the walls were looking dingy and slightly beat up. That's what happens when you live in a house with six kids.
RELATED: Exuberant Pink Accent Wall
Anyhow, I had two really cute wrought iron brackets hanging in the living room entry. They were a creamy yellow. In the process of practically buffing out our entire existence, my husband painted them white. I wasn't pleased but I didn't complain because hey, the man was painting the walls, you know what I mean?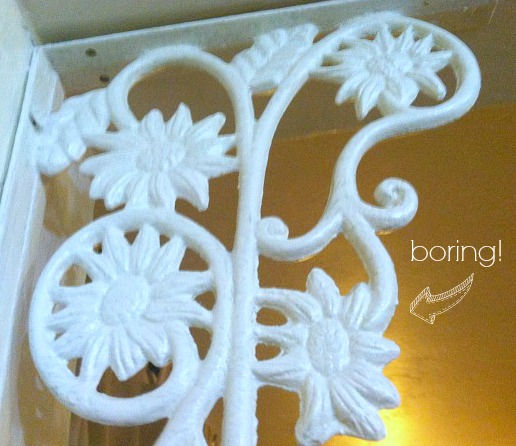 They looked so sad, lacking any personality and whatnot.
After two days of staring at them every time I sat at the kitchen table, I got an idea. I had a sample jar from Valspar at Lowe's in my supply closet. The Pantone Color of the Year in Emerald is the perf shade of blue-green (my absolute fave!) and even though I didn't have a specific use for it at the time, I knew I'd come up with something, so I bought one of the cute little jars.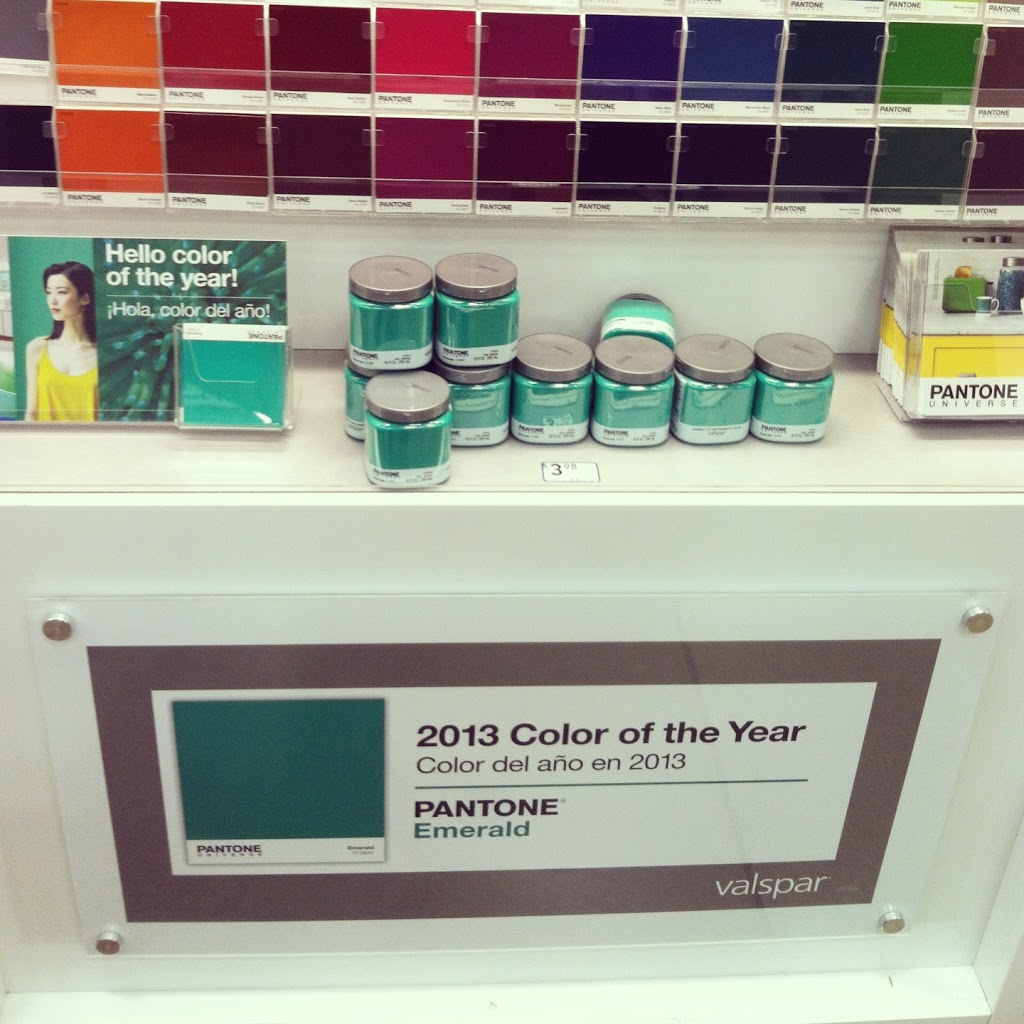 Well, this was the perfect occasion. Once the brackets were painted, I fell in love with them all over again.
Here are some of the adjectives used to describe the color: radiant, lively, lush, vivid, luminous, inspiring, verdant, prosperous and harmonious. I think I can live with that.
RELATED: Turquoise Painted China Cabinet