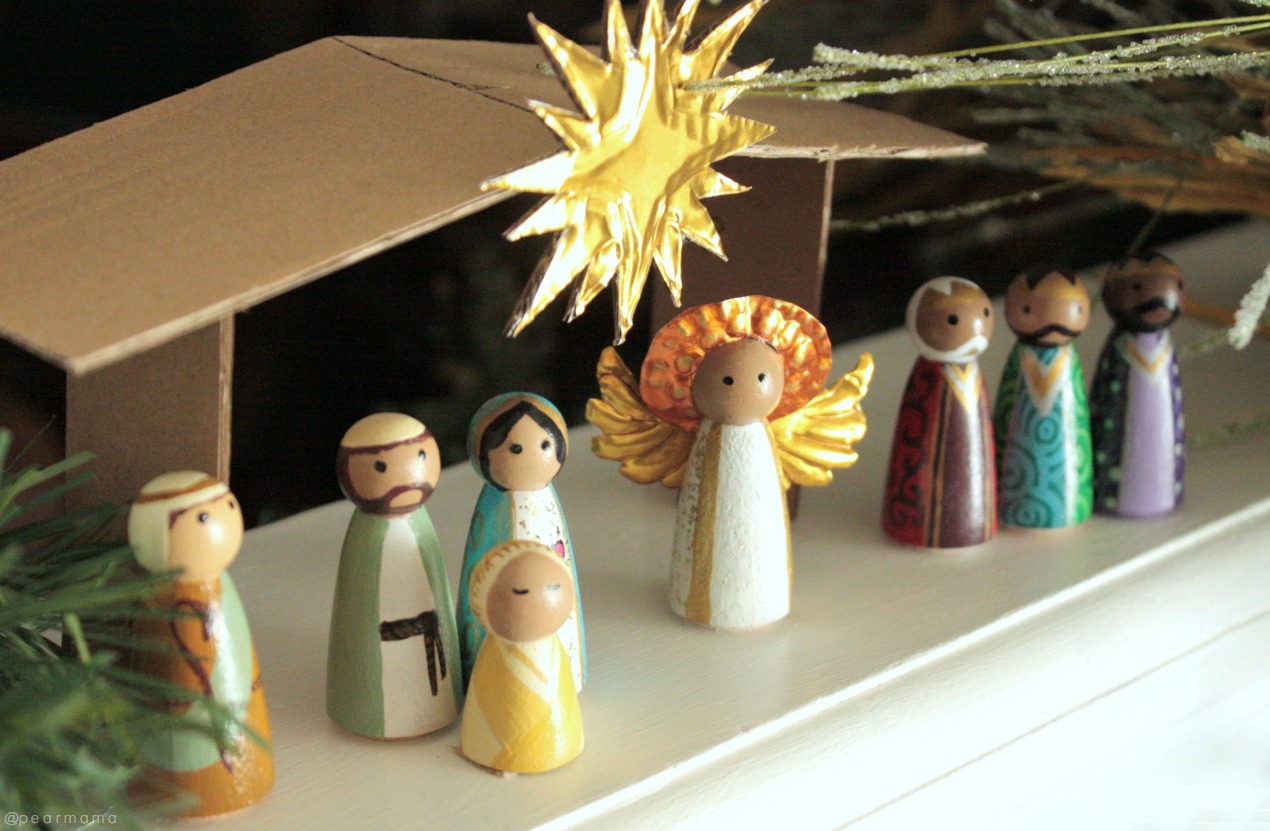 Make your own Christmas nativity peg dolls and they'll be sure to be a family heirloom.
In my family, it just wouldn't be Christmas without the nativity. My mother has been collecting them since I was a small child. Mary, Joseph and baby Jesus in ceramic, wood, paper mache, glass, fabric–you name it and my mother probably has it on display. The nativity sets are everywhere and they're so beautiful to look at among the twinkling lights.  
My mom even has a nativity in the bathroom.
Every year we make something to add to my mother's Christmas decorations. This year I decided to create a custom nativity. What is one more to add to her collection? I did some browsing online and I found this shop on Etsy called Goose Grease Shop and it featured the most amazing wooden peg dolls. They inspired me to paint my own.
RELATED: DIY Frida Kahlo Christmas ornaments
Tracking down a few peg dolls on such short notice was a slight challenge. The only size I found at Jo-Ann's was the two-inch size. Ahem. Two inches is really small, people. I was really feeling the need for magnifying glasses and a triple zero paint brush. We're talking teeny tiny. Still, I love a challenge.
RELATED: DIY Latina peg dolls
They turned out amazing and my mom was so happy to display them. She has a thing for miniature stuff, so I knew she would love this tiny nativity.
I'm also happy to announce that I'm a new contributor for the Latinamom.me and I couldn't be more excited. Please head on over and read my full post and please don't forget to like, share and pin!