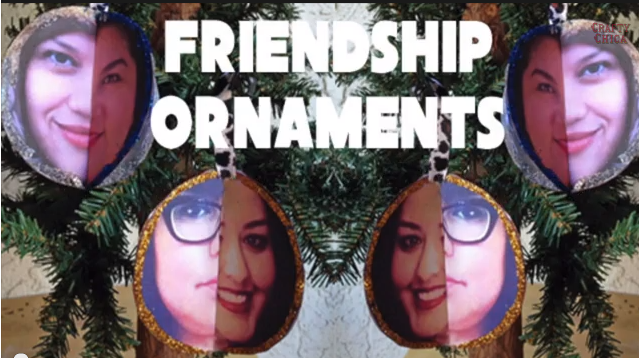 Keep your friends close to your heart during the holiday season with this fun and easy friendship ornament project.
One of the best things about 2013 has been the friendships I've made. I always gush about my fellow Latina Blogstars–Kathy from Crafty Chica, Nicole from Presley's Pantry and Monique from Curves and Chaos— because I love them to death.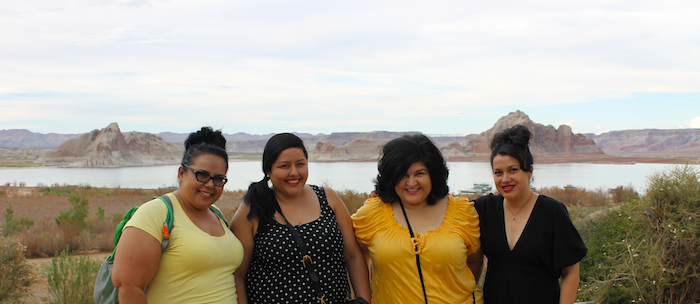 Every time Kathy is in L.A. we all try to get together. When Kathy messaged me and asked if I could hang out with her and the girls to film a craft episode on the Crafty Chica YouTube channel, you know I was excited!
Off to YouTube Space LA I went. Here are a few behind the scenes action from that day.
When you're inside YouTube Space and you post on social media using their hashtag, they'll feature your photos on the giant screen in the lobby. Very cool.
YouTube Space is pretty sweet, I must admit.
Nicole and Monique on set.
It's like we were on The View, Latina style!
Love these faces!
It was so much fun! Here is the video of our Friendship Ornaments:
Wasn't that cool?
RELATED: Make your own DIY ornament garland
Here are a couple other pics of the day. I got to hang out while other videos were being filmed.
I also got to meet Seidy Lopez who played "Mousie" in one of my all-time favorite movies, Mi Vida Loca.
#omg
She was so sweet and down to Earth and my inner chola really, really hopes they make a sequel to Mi Vida Loca.
It was so hard to be a fly on the wall when Kathy was filming with Freida Laye from Chico's Angels because she was so funny and I had to stifle my giggles!
Such a fun day. Happy holidays to you!