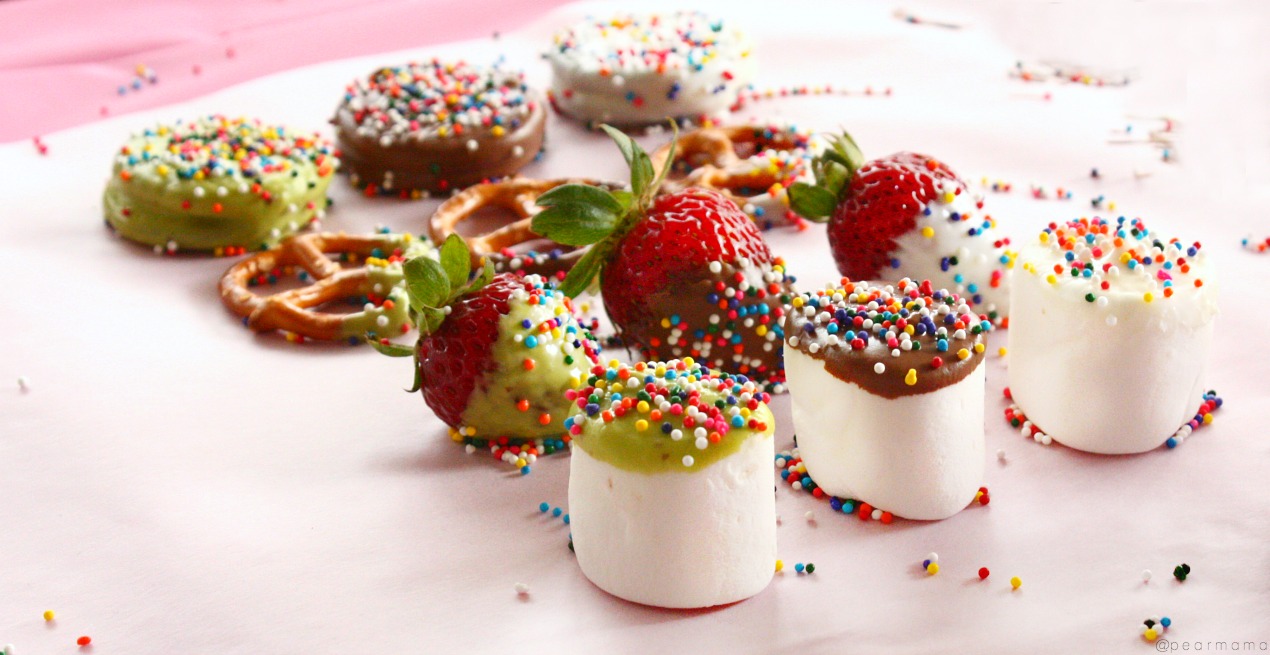 Mmmm, chocolate.
I love chocolate as much as the next person. In a candy bar, a cup of cocoa, in a round truffle or tiny chips in a cookie — you can't beat the deliciousness of chocolate. Because it's so rich, I've discovered that just a small amount satisfies my cravings. Dipping something into chocolate is right up my alley.
Good thing, too. I recently got to spend an afternoon dripping and drizzling with some of my foodie friends as we tried out some Wilton Candy Melts and the Candy Melts® Melting Pot. It's super easy to use and I love how you can clean up without too much hassle by letting the chocolate cool down and harden, then popping it out of the pot. The Melting Pot is totally going to be my secret weapon during the holidays when I plan on making lots of yummy stuff for our family get-togethers. And Valentine's Day! Yes. We have a family tradition of melted chocolate and yummy stuff to dip so this is going to be perfect. Perf I tell you.
Hands down, I think my favorite flavor was the coconut. It was so good. We had a blast dipping strawberries, lady fingers, marshmallows, Oreo cookies, pretzels, potato chips — you name it, you can drip and drizzle on top. It's all delicious!
Not a shabby way to spend an afternoon, my friends. I'm totally set for any chocolate adventures that come my way. I can't wait for Valentine's Day with the kids!
Disclosure: This post is sponsored by Wilton. As always, the opinions are completely my own.