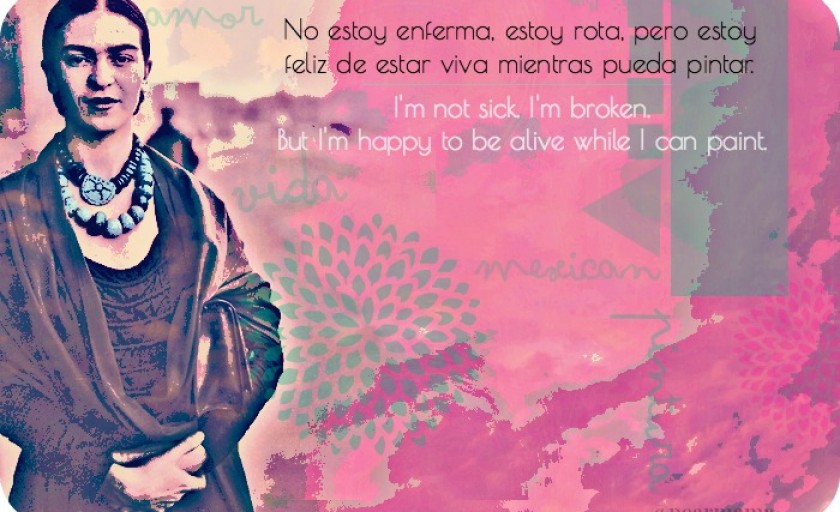 To my muse, Frida Kahlo, I bid you the happiest of birthdays.
Daughter.
Painter.
Wife.
Lover.
Friend.
Artist.
Activist.
Broken.
This is one of the many reasons why I love Frida Kahlo so much, why I find myself so inextricably drawn to her.
We are all broken.
Despite our broken state, we still have to keep living. We still have to love. We still have to create and make beautiful things. She did this in the midst of great pain and suffering.
The wonderful thing about this? All of the beautiful things Frida made are still alive, even if she isn't.
Happy birthday, Frida.
Follow Denise Cortes | Pearmama.com's board Frida Kahlo | The Muse on Pinterest.