A candid of me and my family in front of Skeletown Square taken by an L.A Live photographer.
My family tried something new this year and skipped trick-or-treating and the local harvest festivals and went to L.A Live to enjoy Target's Skeletown Square to celebrate both Halloween and Dia de los Muertos.
My kids were excited by the prospect of hanging out in L.A on a Friday night, even if it was Halloween. I love that my kids are always up for adventure. I promised them there would be plenty of candy and other fun stuff so of course, they couldn't resist.
L.A Live was especially lively because of the Laker game happening right across the street. The game, coupled with all of the people dressed up in fun costumes (and some really scary — there was a Walking Dead zombie that freaked us out!) made for a fun night of treats (for the kids) and people watching (for me).
Skeletown Square also had music and lots of interactive stations for all to enjoy. Hacienda Calaca offered sugar skull making and pumpkin decorating.
My girls decorated a pumpkin with lots of glitter.
Everyone's face looked amazing!
It took my kids just a few minutes to realize that the people dressed up in fun costumes (Werewolf, La Catrina, Maleficent, Frankenstein, the Mad Hatter, etc.) and carrying stuffed Target bags were the people with the candy! Let the trick-or-treating commence.
Big Frank and little Frank.
There were several beautiful Catrinas walking around.
As a mom of Boy Scouts, I had to pause and snap a photo of this sick and twisted costume idea! Heh.
There was a large altar for Day of the Dead at Skeletown Square, and people were welcome to leave an offering for their departed loved ones.
My little ladies with this creeper skeleton.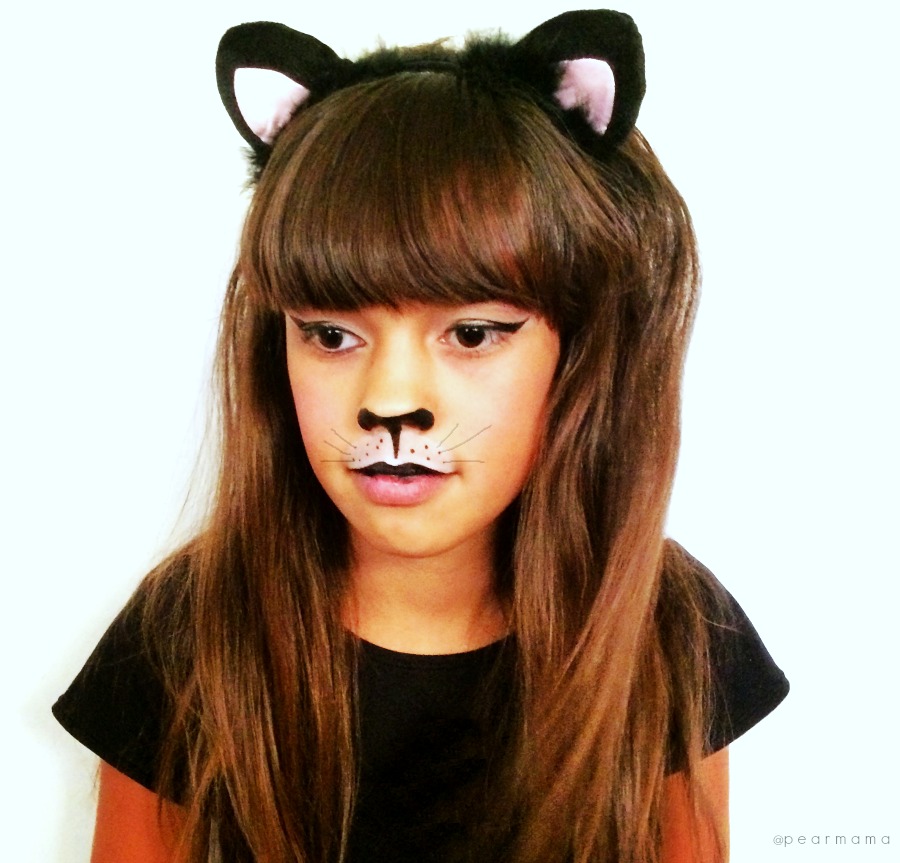 Disclosure: This post was brought to you by Target.