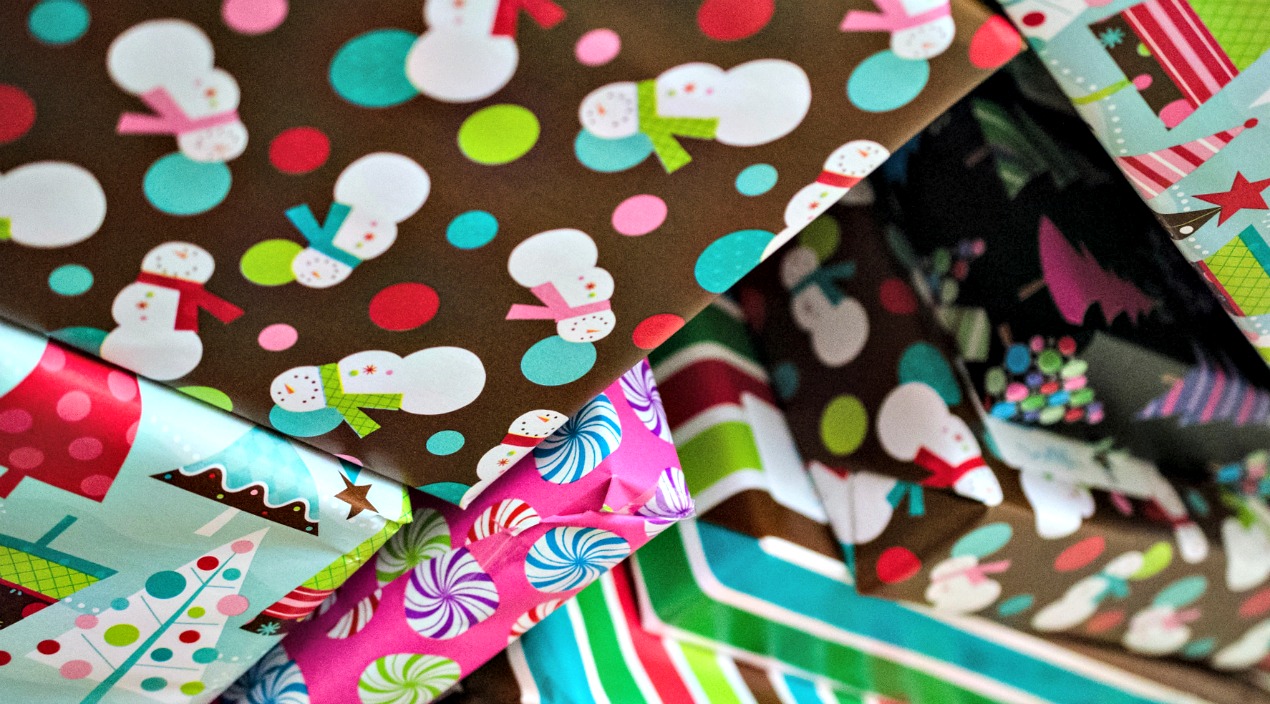 Gifts are so much more expensive when our kids get older, but Christmas shopping for teenagers doesn't have to be a chore.
It seems like the older our kids get, the harder it is to buy them gifts for Christmas.
Remember how fun it used to be, buying them little gifts and hiding them in the closet until you could wrap them? How they used to be so happy playing with the box the real gift came in? There are no more cute footsie pajamas to buy. No more toy keyboards to plug in. No more board games involving candy. No more Legos to stuff in their stockings. Their tastes change, naturally. The worst part?
Gifts are so much more expensive when they're older. Shopping for teenagers for Christmas is actually kind of depressing.
Seriously — my bank account is really emo right now.
My kids rarely, if ever, get what they want on Christmas. I mean. We try to get them one big thing they want and then a few smaller gifts that we want to give them. Those smaller gifts may or may not include socks and underwear. Ahem.
RELATED: Doing good as a parent during the holiday season
Personally, I don't think there is a parenting rule book that says kids (teenagers, especially) should get everything they want for Christmas. Funny thing is, I can clearly remember having a few Christmas mornings as a teenager when I thought my gifts just plain sucked. It wasn't that long ago!  I often wondered why my mother even asked me for a wish list if she never intended to buy anything on it.
Oh my gawd, Mom. Is it too difficult for you to just buy me a pair of green eight-hole Doc Martens? 
Horrible teen attitude aside, I can laugh about it now. Trust me though, 15 year-old Denise was not too pleased. So now that I'm a mama with three teenage sons, I can recognize my mom's struggle. Recently, I asked my boys what they wanted for Christmas. They totally looked a little puzzled by my question.
Why are you even asking, mom?
Hey, now. I reserve the right to ask the question but I can totally see the irony in this situation. I've turned into my mother.
All this to say I thought I would share a few gift ideas for the teenage boys in your life. These are the things on my son's list, give or take a bottle of Axe body spray.
RELATED: A mother's woe on Christmas morning
As much as I'd love to fill my Christmas tree with Nerf guns, Legos and Matchbox cars like the good ole days, it's time to realize that my boys are growing up. So is their Christmas wish list. Waaaah.
Happy holidays!
Image source: Flickr/m01229