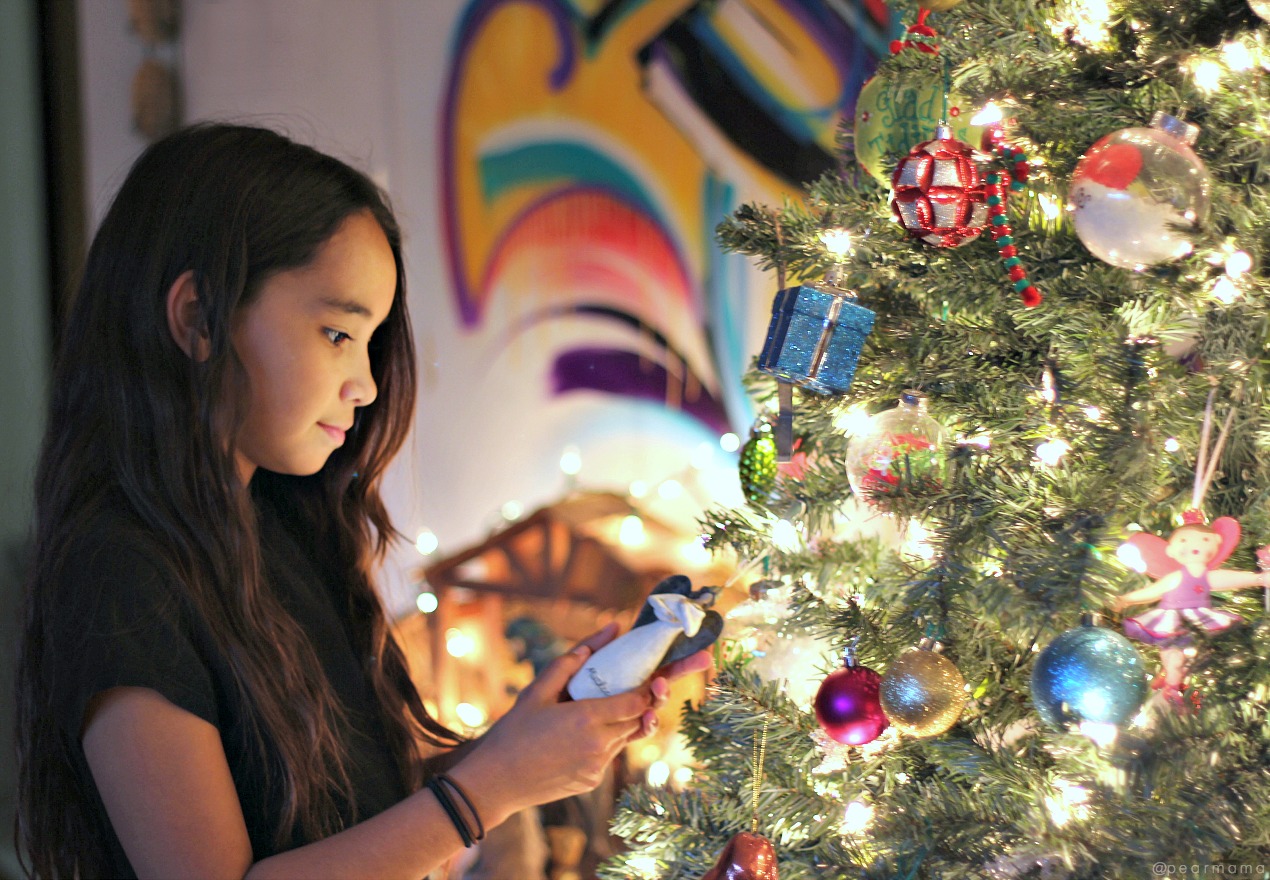 My Mexican-American family enjoyed the tradition of tamales but our holiday celebrations were as American as apple pie.
Growing up in a small rural community dotted with orange groves and horse trails and a predominantly white presence, I was acutely aware that my family was different. Not only were we not white, we weren't like the Mexican families that worked at the local dairies. The foods we ate, the language we spoke and the customs we engaged in were similar but…they weren't entirely the same either.
This was especially true during the holidays.
I had a best friend named Maria De La Torre who lived across the street. Her family was from Mexico and her mother didn't speak any English. As a young girl, I used to be mystified by their Christmas traditions. They recognized the Feast of our Lady of Guadalupe, their large family celebrated Las Posadas, complete with tamales, ponche Navideño and piñatas filled with Mexican candy. They also celebrated Dia de los Reyes Magos and I was like, a plastic baby? In the bread? This was in stark contrast to the Christmas that was familiar and beloved to me.
Sure, my Mexican-American family enjoyed the tradition of tamales but our holiday celebrations were as American as apple pie.
On Christmas Eve, we would sing Christmas carols around our twinkling tree and nativity scenes. My Nana would read to us about Joseph and Mary and the baby Jesus born in Bethlehem. As the night went on, my brother and sister and our cousins crowded around the TV and watched Rudolph, the Red-Nosed Reindeer while we waited for Santa Claus (usually one of my uncles) to come and visit us at midnight. That's when we opened up our gifts and raided our stockings.
RELATED: Doing good as a parent during the holiday season
On Christmas day, our home overflowed with extended family so we always tried to look our best. One of my Nana's traditions was to take us to Sears to find a beautiful dress, complete with tights and a pair of patent leather mary jane's and that is what I would wear.  I was always partial to black velvet dresses. As we celebrated Christmas together, my family ate homemade tamales — savory red chile and green chile with cheese — as well as turkey and all the fixings. The kids drank Mexican hot chocolate and sampled the piles of homemade cookies that everyone brought.
Over the years, I've realized just how different my Latino holidays were in their own right. We all have our own way of doing things, but I think they are all beautiful and unique. I love to learn about posadas, Three Kings Day and all the things that make the holidays special.
RELATED: Three things for Christmas
Now that I'm a mom of six, I try to carry on our beloved family traditions and teach them new ones along the way. I'm sure once they have families of their own, they will do the same.
Happy holidays.
Disclosure: This is a compensated campaign in collaboration with Sears and Latina Bloggers Connect.