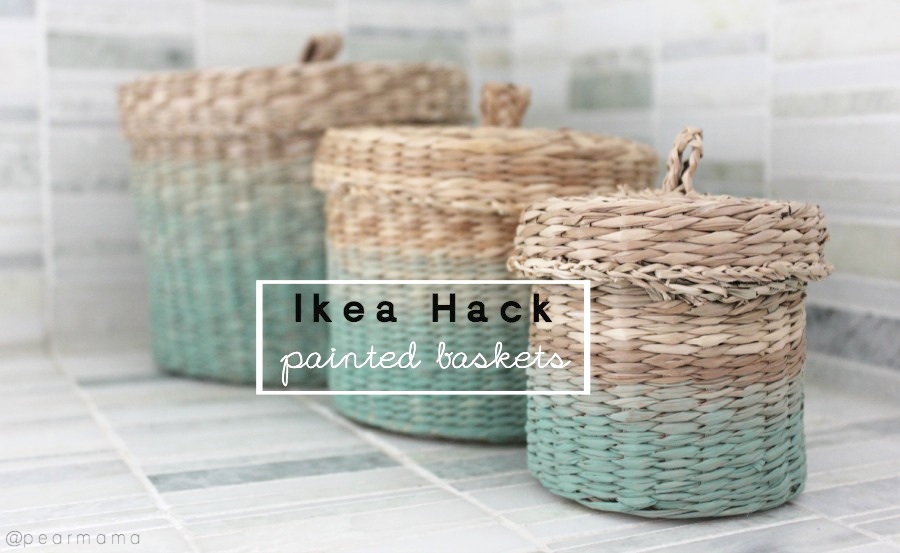 Personalize your home using inexpensive baskets from IKEA and make them unique and on trend. Using paint, transform your storage options with this Ikea hack.
Who doesn't love Ikea? I know I do. I've spent many an afternoon getting lost in that giant store, trying to make sense of the layout and piling more and more stuff in my basket and eating cinnamon rolls and ice cream.
While I'm more of a vintage / repurposed furniture type of girl — I am totally here for Ikea's home accessories. Every time I pop into an Ikea, I grab a few of my favorites. The LJUSNAN seagrass baskets happens to be one of them. These multi-purpose baskets are perfect for stacking jewelry, office supplies, hair accessories, q-tips, you name it.
RELATED: Ikea Hack — Make a Pretty Scarf Display
I recently renovated my master bathroom last summer and I've been sparse with decorating it because I wanted it to be clean and fresh looking. This is when I thought about doing this Ikea hack. Inspired by the green tile, I wanted to give my bathroom a tiny pop of color.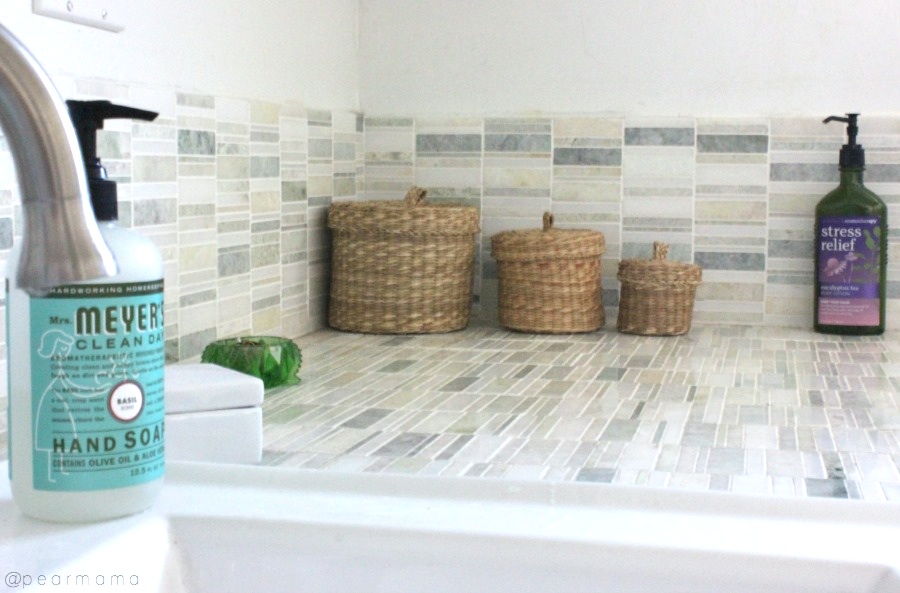 Make your own ombre painted baskets
This is a simple, subtle DIY. All you need are a few things and an afternoon: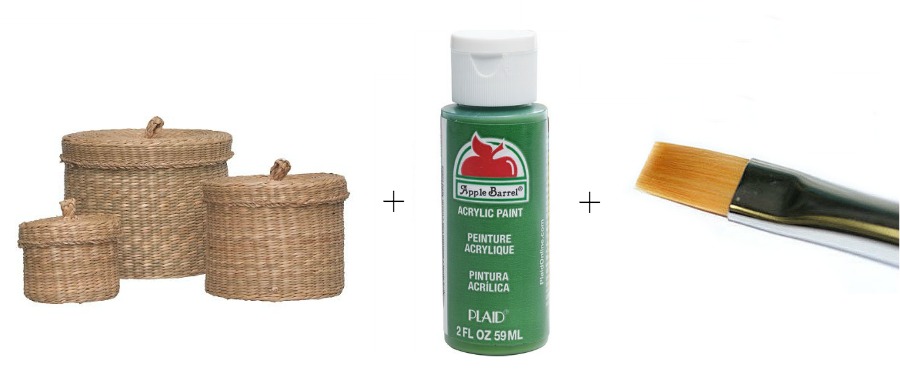 Choose whatever color(s) you like. You can tape off your edges with blue painter's tape if you want the lines to be really crisp. You can also use two different shades of the same color to give it an ombre effect, if you like that sort of thing.
RELATED: How to Tie Dye Ombre Shoes
Craft paint is perfect for this project because it comes in so many great colors and it's inexpensive.  Starting at the base of the basket, extend the paint upward.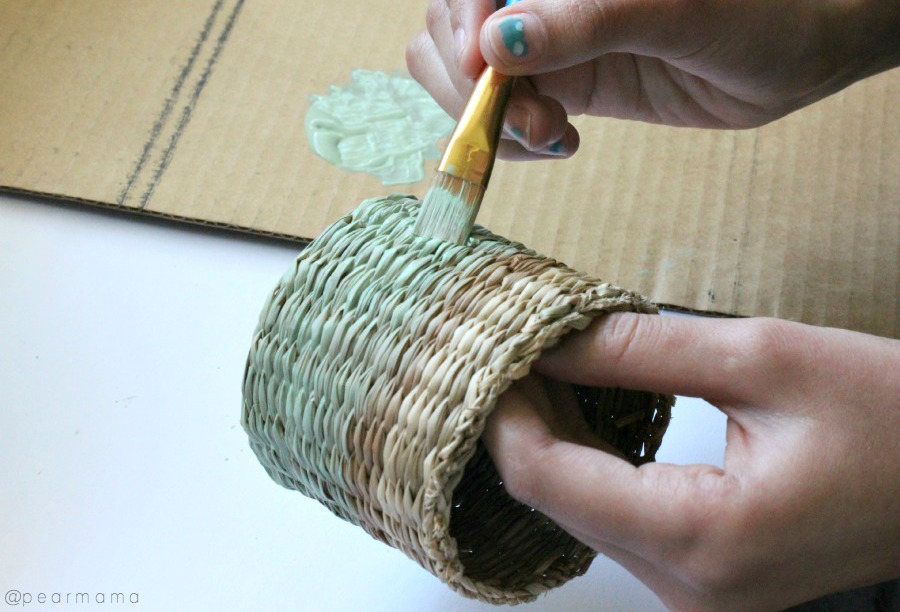 Let dry in between coats. I added just a touch of water to give my baskets a watercolor wash feel.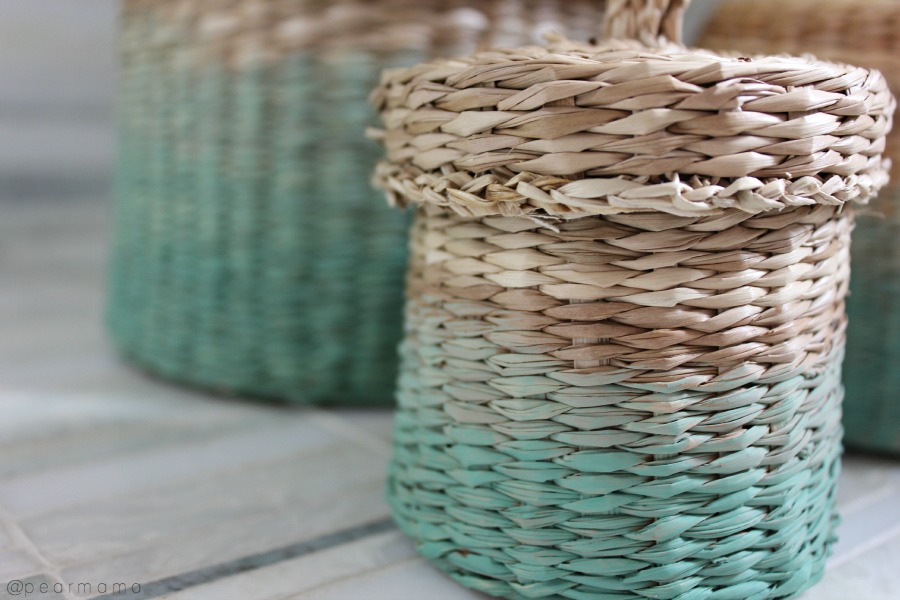 Once the baskets are completely dry, go ahead and add all of your storage back.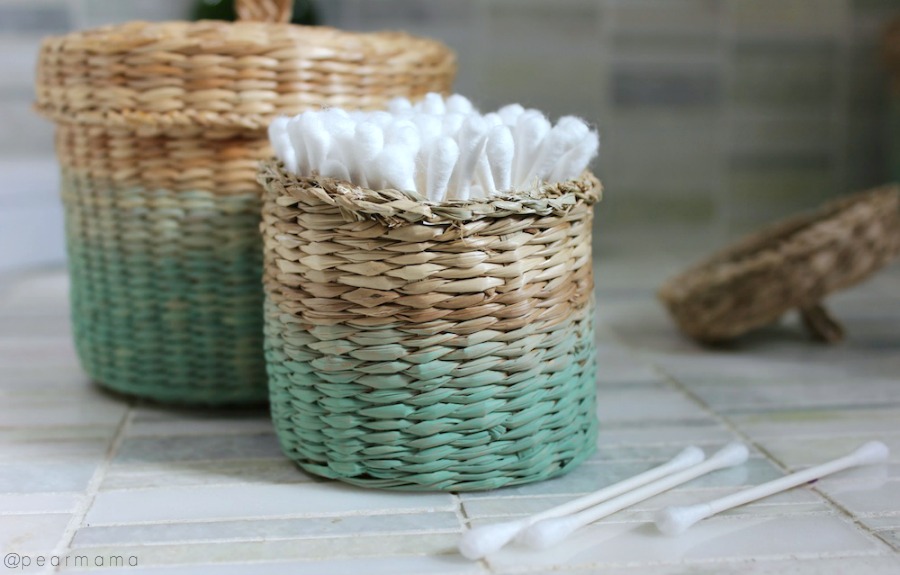 It's always fun to personalize the things in your home, amirite?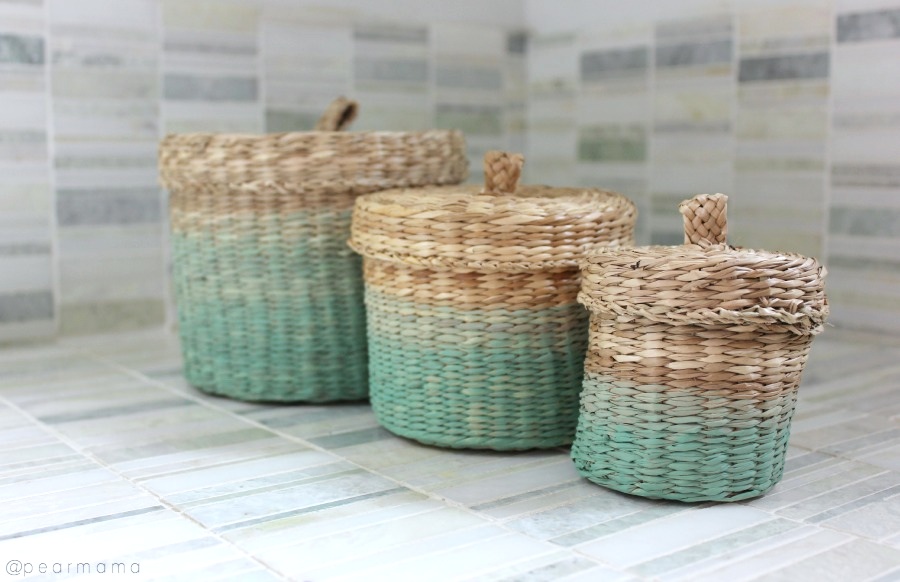 Have fun with it! What was the last thing you made?