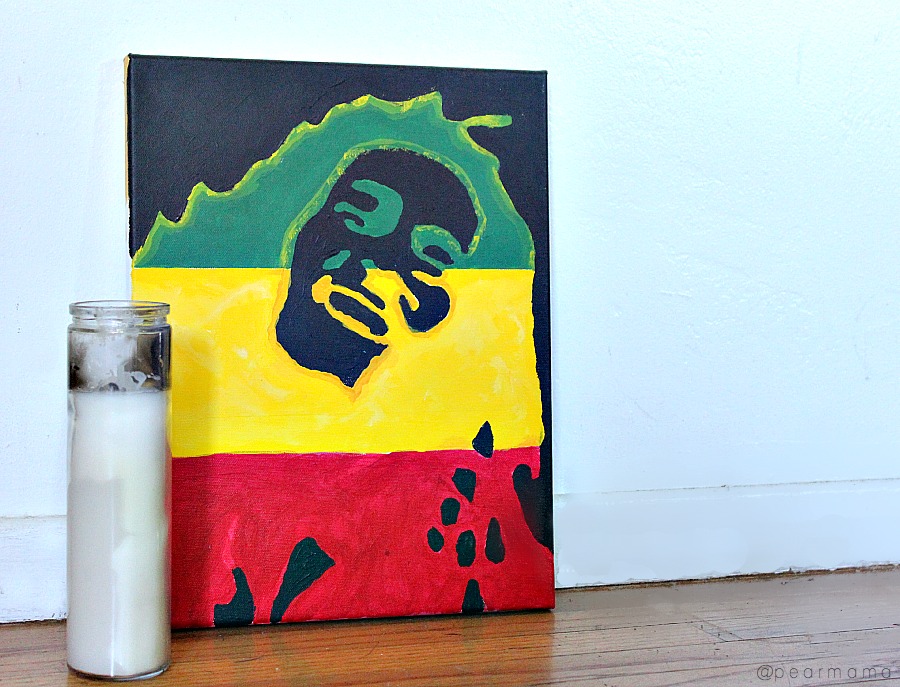 This morning I woke up to Natural Mystic by Bob Marley wafting through the air. My husband woke up early and turned up the music to wake us in a gentle manner because truth be told, most of us have the morning grumpies.
It worked because as I opened my eyes, I had such a good feeling wash over me.
It's so hard to pick a favorite Bob Marley song. They are all special and meaningful to me. I've passed down a love of reggae and Bob Marley to my kids as well. My son Sol painted this Bob Marley portrait a couple years ago and it hangs in my office.
Today would have been Bob Marley's 70th birthday. Can you imagine what kind of music he would have continued to create had his life not been cut so prematurely?
Amazing.
One of my all-time favorite quotes come from Robert Nesta Marley himself:
Light up the darkness.
Happy birthday, Bob Marley. One love. Irie!