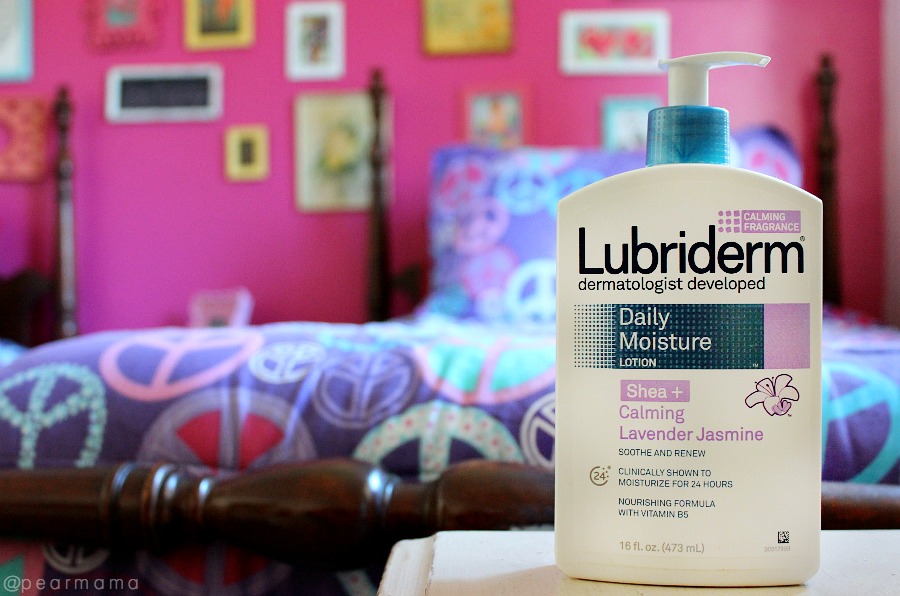 I am obsessed with lotion.
In fact, I feel naked without it. If I go about my day without being properly moisturized, I feel dry and just gross. Ok, so this hardly ever happens because of my aforementioned obsession, but I still like to make sure I have an arsenal of moisturizing lotions at the ready. I'm happy to partner with LUBRIDERM® because they believe your family comes first and deserves to have healthy and comfortable skin. I couldn't agree more.
When my babies were younger, I absolutely loved our nightly bath ritual. Rinsing their squishy little bodies in the warm water, kissing wet baby toes, wrapping them up in a fluffy towel and hearing their contented little sighs is one of my favorite memories. I was always sure to lightly massage them with lotion as well, to protect and soothe their tender skin. I loved to use anything that had lavender in it, and I was so happy to find LUBRIDERM® Daily Moisture Shea+ Calming Lavender Jasmine Lotion. It has a clean and non-greasy feel, and the light formula contains a calming lavender and jasmine fragrance that leaves skin smelling fresh.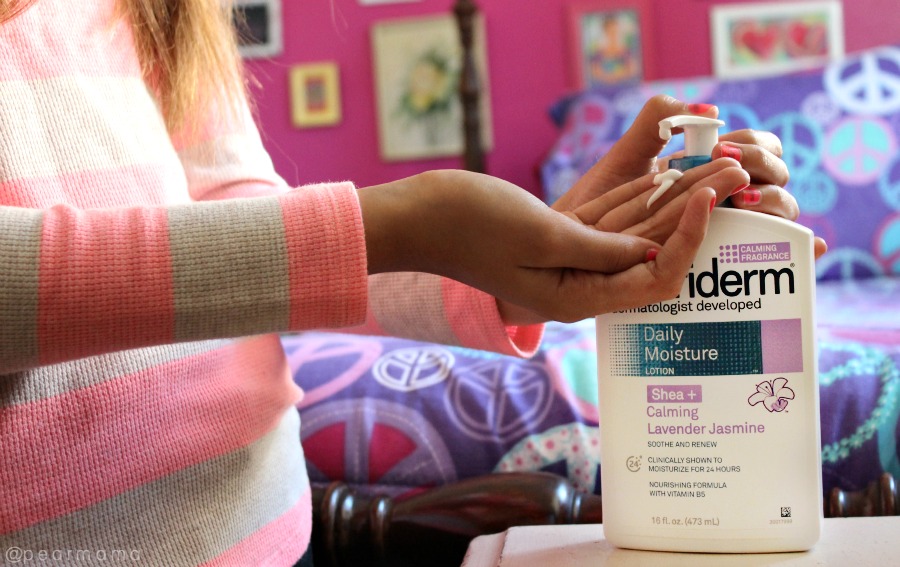 Now that my two youngest "babies" are almost 11 and 9, I still take the time to make sure they properly moisturize their skin. After they take a shower at night, they braid their hair, slip on their pj's and use the LUBRIDERM® Daily Moisture Shea + Calming Lavender Jasmine Lotion before they sit on their beds and work on drawing their latest fashion creations. In the morning once they are dressed and ready to go, I remind them to moisturize their legs and their arms because nobody wants to see ashy elbows, amirite?
As for myself, I've been slathering myself with LUBRIDERM® Daily Moisture Lotion SPF 15. As I'm maturing into a sassy older woman (I turn 43 this month — BOOM), I make a concerted effort to apply sunscreen on not just my face but my body as well. This is why I'm digging this two-in-one moisturizer and sunscreen that hydrates skin and protects it from the damaging effects of the sun with broad-spectrum UVA and UVB protection and SPF 15. No more old lady freckles for me, guys.
I'm a firm believer in taking care of what is essentially the largest organ on our body. I love that my family's skin is being moisturized, protected and well-taken care of every day.
Disclosure: This is a compensated campaign in collaboration with LUBRIDERM® and Latina Bloggers Connect.