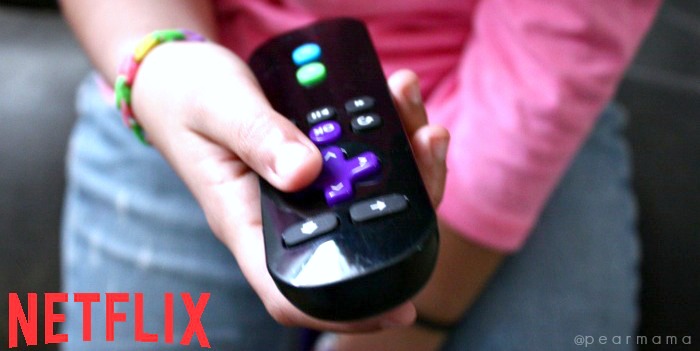 There are only a handful of TV shows that really mean something to me. Roseanne is one of those shows. This sarcastic, blue collar, chubby mom of three from the Midwest practically me everything I know about being a mom.
The 90's wouldn't have been the same without the Connor family in my life.
I know every single episode — I remember when Roseanne walked in on Becky and Darlene as they sat in their bedroom and were talked about kissing boys, I remember when Roseanne pranked Dan and she accidentally flashed her boobs to their new neighbor, I remember that chicken t-shirt, I remember loose meat sandwiches and I definitely remember the episode when Roseanne, Dan and Jackie smoked a joint they found in the basement because I nearly died from laughing.
So basically my mind was blown to discover that Roseanne was on Netflix. How did I not know this?

A friend recently mentioned it on Facebook and I scurried over to my account to find out for myself — it's true! The Roseanne collection allows you to binge watch 50 episodes or so. Just enough for me to get my Roseanne fix. I'm seriously hoping Netflix eventually offers all nine seasons. This was such a great show and now that I'm a mom, I can really relate.
Who is your favorite sitcom mom?
Disclosure: This is a sponsored post as part of the Netflix Stream Team. As always, all opinions are 100% my own.