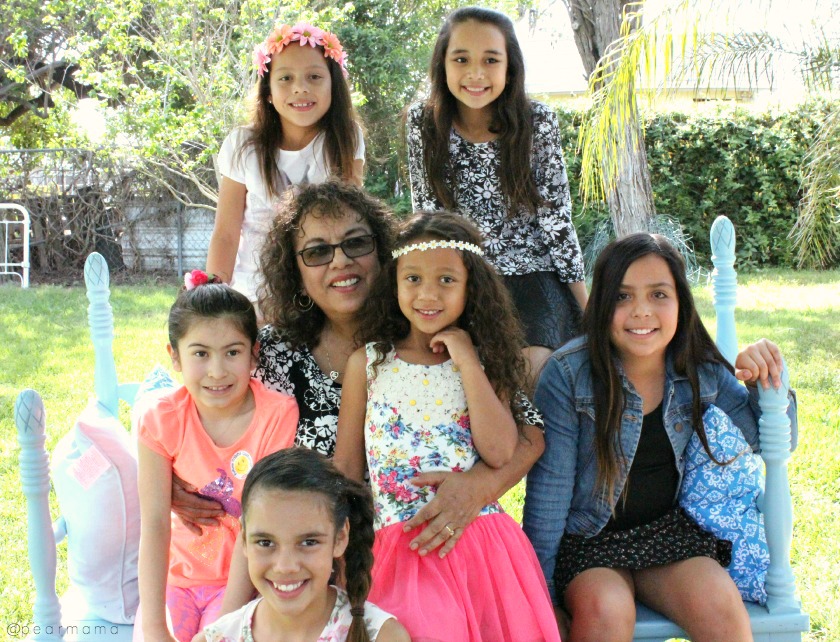 Disclosure: This is part of a sponsored collaboration with Minute Maid and DiMe Media. Minute Maid will provide this prize. Minute Maid is not a sponsor, administrator or connected in any other way with the contest – and all opinions are my own.
I hope my mother knows I don't remember her shortcomings as a mother to four children nearly as much as her triumphs. You're doin' good, mama. 
I was raised by a single mother.
My siblings and I were the first of our family to have divorced parents. I remember my cousins asking me about it as we sat on the bedroom floor and set up our Barbies. They had so many curious questions. It was all in hushed tones, since this was the early 80's and divorces weren't as common or accepted yet.
Do you still get to see your dad?
Is it weird?
I would shrug my shoulders indifferently because of course I still saw my dad on weekends and both mom and dad were the same parents who loved me. Besides, they didn't argue half as much as my aunts and uncles did and we got twice as many presents on Christmas morning. It seemed like a pretty decent arrangement, in my young eyes.
Although divorce is not something to be taken lightly — there are still scars on my heart from my parent's divorce that happened over thirty years ago — I respect my mother's decision to raise her children on her own, even if she didn't really have a choice. My mother is an amazing mama. She is my tireless advocate, my soul supporter and my most energetic cheerleader.

Still, I know she struggles with the notion that maybe she wasn't the best mother she could be, that she didn't make the best decisions for herself and her children. Parental doubt gets the best of us, even when we are confident in our love for one another. I know this mom guilt all too well. Now that I'm a mama of six kids myself, I'm no stranger to sleepless nights, staring at the ceiling, wondering and worrying.
Am I doing this right? Are my children going to be okay? Do my children know how much I love them?
Yes, yes — a hundred times yes.
What I wished my mama understood is just how wonderful of a mother she truly is. She needs to know I don't remember her shortcomings or her mistakes nearly as much as her triumphs as a mother to four children. You are doin' good, mama. In fact, you're doing better than you think.
Not only is my mama a great mother, she's an even better grandmother.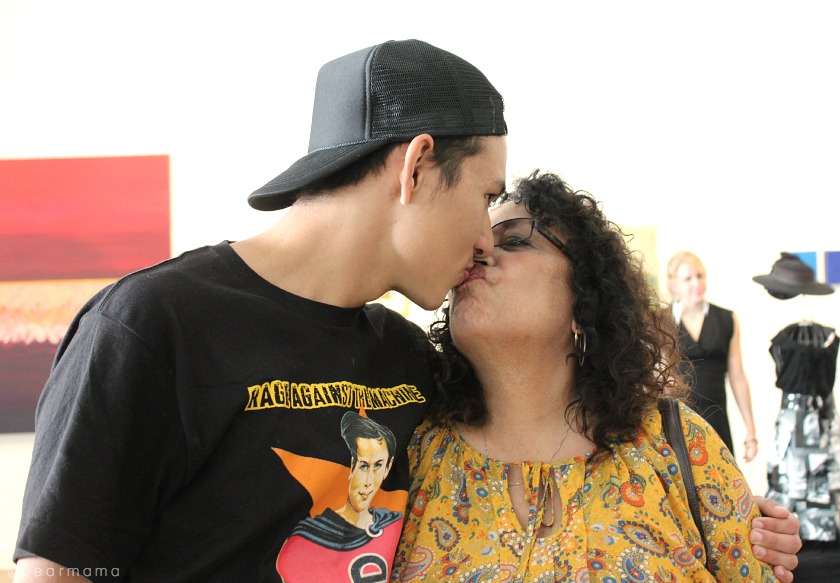 This is a good reminder for all of us. The amount of love we have for one another, for our spouses, our children, our grandchildren and our friends is a testimony to that fact.
Happy Mother's Day, mama! I love you dearly.
Check out this video from my partners at Minute Maid and share it with the friends and family in your life who could use a reminder that they, too, are doing a great job as a parent. Where are my tissues?
Minute Maid Sweepstakes
Do you know a mom who's doing a great job but may not realize it? Post a shout out/short story about her in the comment section below to let her know that she's doing a better job as a parent than she thinks. With this comment you'll have a chance to win an awesome Minute Maid prize pack, which includes a $50 Visa gift. Use the gift card to continue "Doin' Good" with your kids or give it to someone you think deserves it.