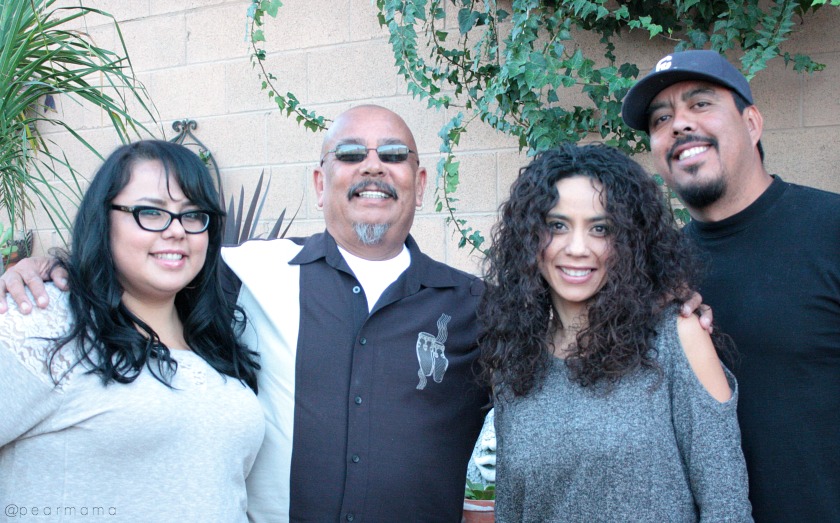 Disclosure: This is part of a sponsored collaboration with Minute Maid and DiMe Media. Minute Maid will provide this prize. Minute Maid is not a sponsor, administrator or connected in any other way with the contest – and all opinions are my own.
Even though I'm a very sentimental person, the only cards that I keep — birthday cards, Valentine's Day cards, Christmas cards, Mother's Day cards — are from my father. Yes, I have a pile from my mother and my husband (those are important to me, too), but the words written to me from father grasp a little more tightly to my heartstrings.
I lived with my dad until I was around eight years old — just one year younger than my youngest child, Xixi — until my parents divorced. I have so many memories of my father being in my life on a day to day basis that when he was gone, his absence was deeply felt. Doing family things like going to the drive-in movies, camping, riding our bikes and working in the backyard were never the same once my dad wasn't there, even though we regularly saw him on weekends and summer vacation.  This left a tender pain in my heart that I can still feel to this day, at 43 years old.
I've spent so many years internalizing the absence of my father and working through all the feelings that stem from my parent's divorce that I never actually stopped to wonder just how he would feel.
Did Dad miss us? Did he feel bad when he dropped us off at the end of our weekends? Did he have any regrets as a parent?
Now that I'm a parent with six kids and I'm dealing with marriage struggles that I never thought I would have, I think I know the answers to those questions. Things happen, life happens — especially things we didn't plan. That doesn't mean you love your children any less.
I have sympathy for my old man. I realize now he did the best he could, given the circumstances. I know he loves me and he knows I love him.
I'm thankful that we've been able to maintain a loving relationship all these years. Now that is he retired, we are enjoying a whole new level of connecting. I'm happy that my kids are enjoying their Tata just as much as I am. Father's Day is this weekend, and I want my Dad to know that yes, the road has been rocky and it may not be the way he planned but he is still a good father. Always kind-hearted, accepting, supportive and loving.
You're doin' good, Pops. Even though you may not feel that way, you're a kick ass Dad and I love you.
Minute Maid Sweepstakes
Do you know a dad who's doing a great job but may not realize it? Post a shout out/short story about him in the comment section below to let him know that he's doing a better job as a parent than he thinks. With this comment you'll have a chance to win an awesome Minute Maid prize pack, which includes a $50 Visa gift. Use the gift card to continue "Doin' Good" with your kids or give it to someone you think deserves it.