Want to stand out in the crowd? Personalize this inexpensive clutch bag by adorning it with black craft paint and organic shapes.
I will be in Utah this week for the Altitude Summit, also known as Alt Summit, one of the "premier business conferences for pioneering and rookie bloggers and creatives in this space."
I am so excited.
I've been wanting to attend this conference for several years now. I love conferences and have attended quite a few over the years but I longed to attend one that is tailored to my tribe of peoples — artists, creatives, makers and expressive thinkers. It's one thing to be a blogger and a writer…when you add an artistic and creative layer, it just adds another wonderful dimension to your blog and your brand.
I recently saw this quote online and had to post it on my Instagram. It's a good reminder for me, as I make my way to Utah.
Strangely enough, I'm hella nervous. But in a totally good way, of course. I know I am going to meet lots of really cool people and have the chance to mingle with different brands, so I plan to channel all that nervous energy in a positive way. To combat my nervousness, I decided to make something. Because of course, when one is preparing to leave their six children for approximately four days, you have all the free time in the world to make something. Mmm-hmmmm.
RELATED: DIY Mexican Fabric Clutch Bag
I recently bought this simple canvas clutch bag from Forever 21 for under $10, with the plan to paint something on it. Not sure what, but it was just begging for some artistic flair. I am all about wearable art because it appeals to my practical side. And anyways, who doesn't want to stand out in the crowd?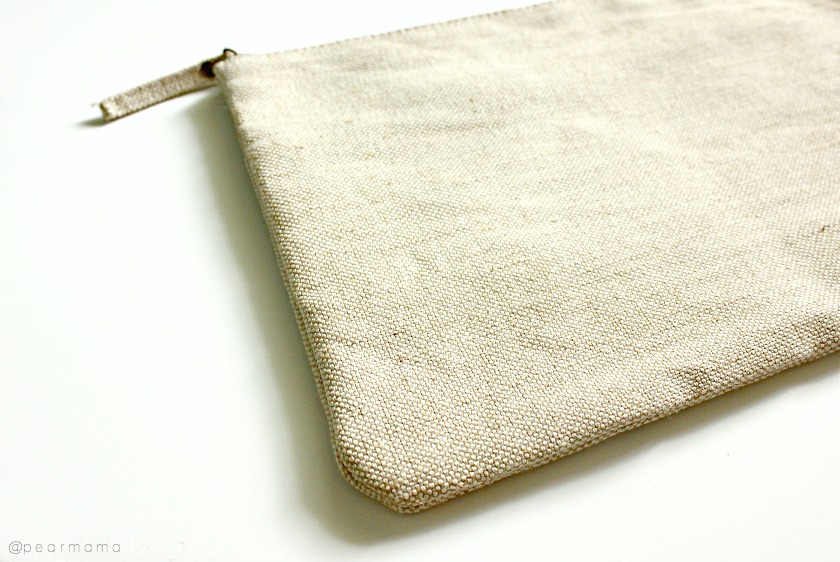 I always have my eyes peeled for things I can personalize and elevate. This will make a bold statement as I'm networking my way through Alt Summit. This clutch bag is a good start.
What you'll need:
I'm a fan of the Martha Stewart Multi-Surface paint because the colors are rich and true and you really can use it on all kinds of surfaces. If you aren't ready to dive in and paint and would to sketch out your design, sketching lightly with a watercolor pencil is a good option.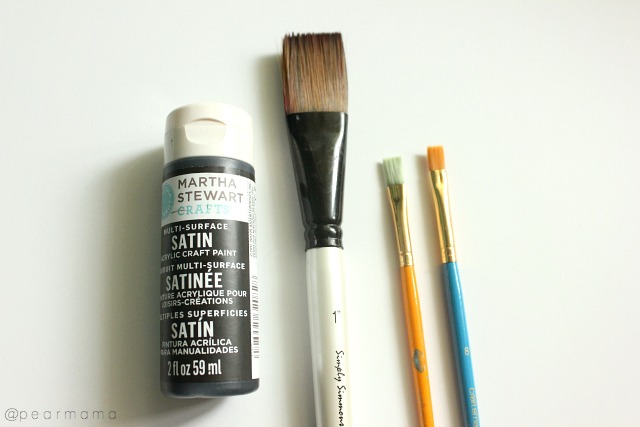 You want flat-tip paintbrushes because it's going to help you create the easy, bold brushstrokes on your clutch bag. I wanted bold shapes, and these brushes help you achieve the style I was looking for.
The key is to let the brush makes the shape for you. We're not trying to achieve perfection. This will give it a rough, painterly effect.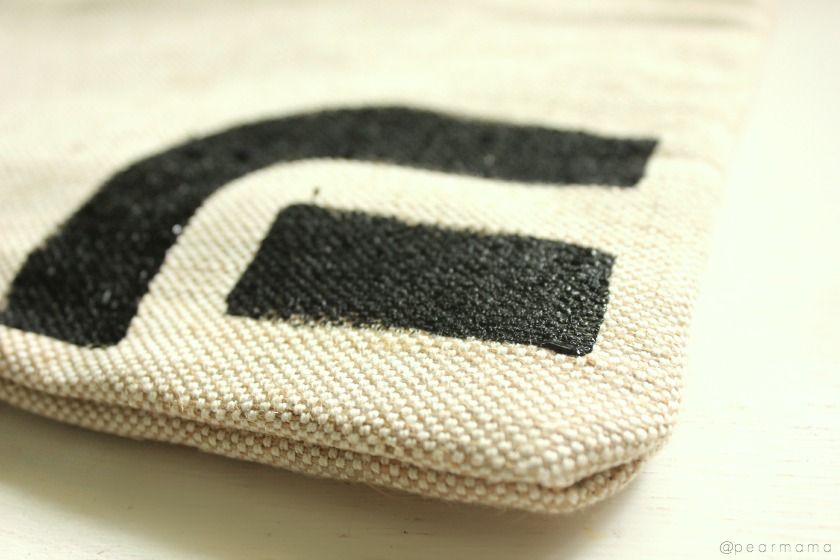 I just continued making patterns with my paintbrush, alternating between the small, flat-tipped brush and the larger one.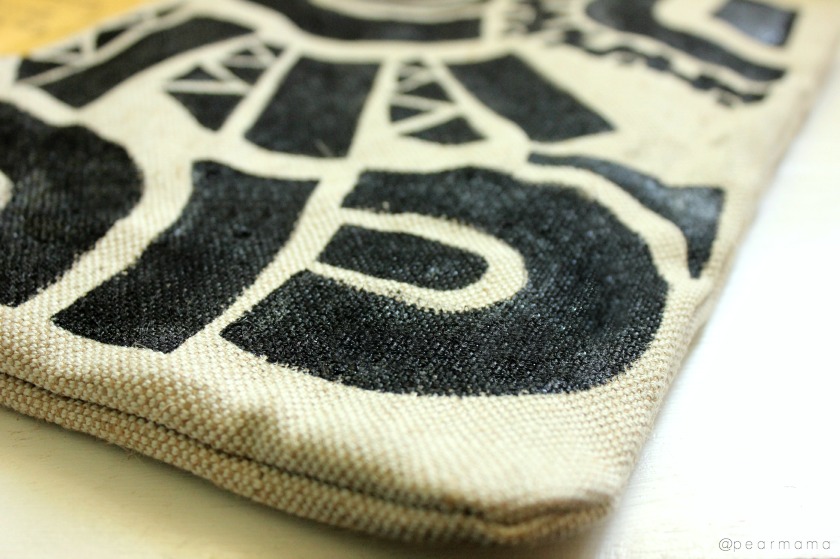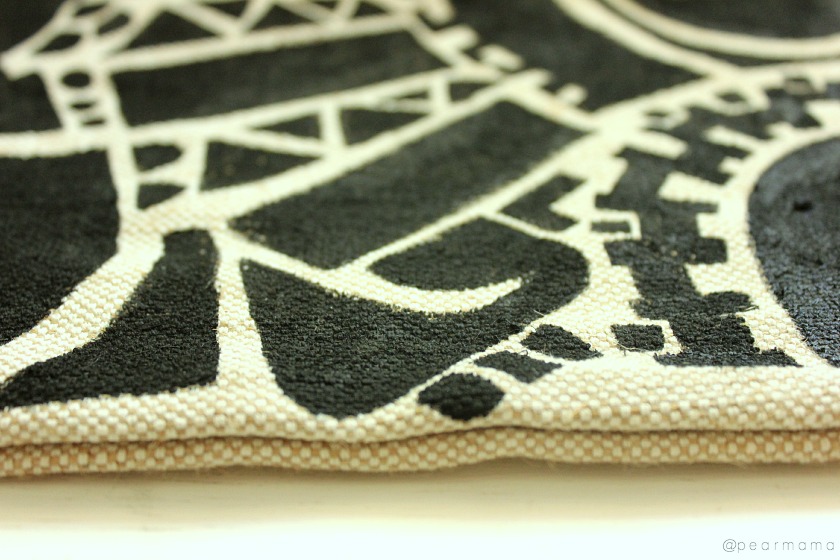 Okay, so I might have gotten carried away. I usually do. I started with the large shapes and then added the smaller ones until I was happy with my design.
The fabric soaks up the paint in an uneven way so if the patchiness of the paint freaks you out, just go back in and fill in the areas that might need a little more paint but don't stress about it. I like the casual feel of it.
RELATED: DIY Aztec-print shorts on bleached denim
Now I can carry around all those important things I need when I'm schmoozing: my iPhone, business cards (a lively tradition at Alt Summit), lip gloss (so I can keep it poppin'), a few calming oils and my sketchpad and pen for doodling during sessions.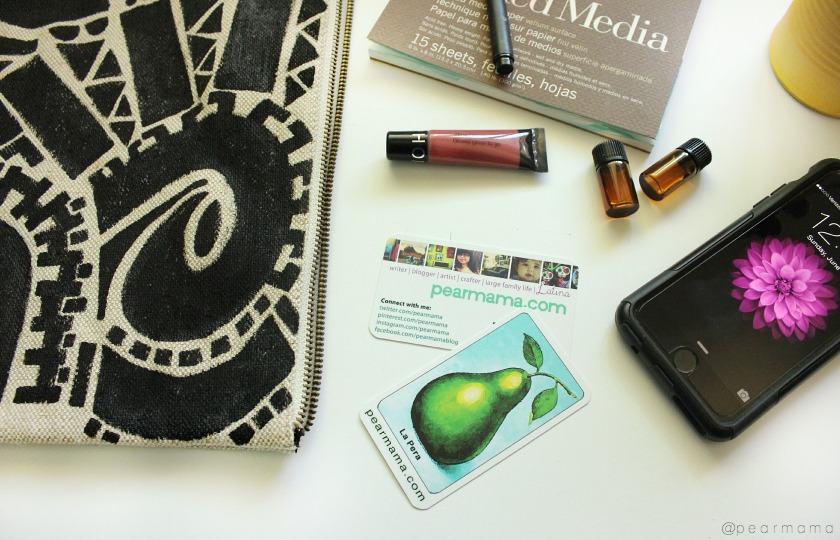 I think I'm ready! Wish me luck.