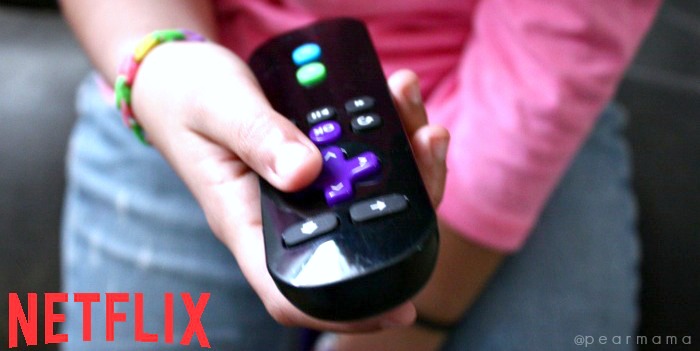 Our family loves Star Wars. This Chewbacca costume is simple, cozy and perfect for the person who has a thing for Wookies.
When my 16 year-old son spotted this hooded Chewbacca onesie at Target, he immediately grabbed it and ran into the dressing room to try it on. Many hilarious stories on Snapchat ensued.
My family loves Star Wars. Like, really loves it. My husband and I are children of the 70's, so we naturally passed on our love of all things Star Wars to our kids. Diego has since become obsessed with this Wookie onesie. He doesn't plan on limiting himself to Halloween — my Wookie/Man Child wants to wear it all year round.
Sigh.
RELATED: 6 Movies About Famous Artists on Netflix
To round out this Star Wars-inspired costume, I added some face paint to really give it that Wookie flavor. A little bit of brown on his face, with black around the eyes, nose and mouth. You could add some light brown highlights if you want, but my kid isn't a fan of the face paint and complained the entire time. You could just as easily wear the costume and skip the makeup and be deliriously happy, I suppose.
He actually looks like a giant puppy with the makeup but nevermind. Heh.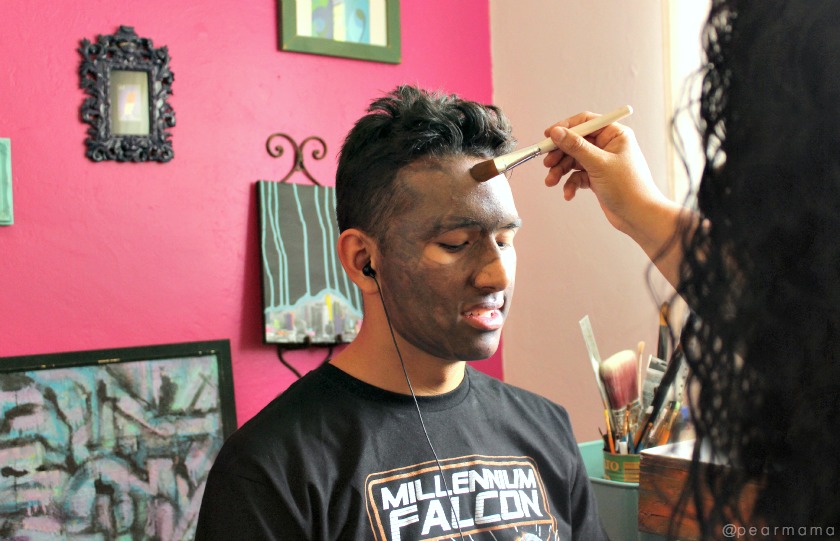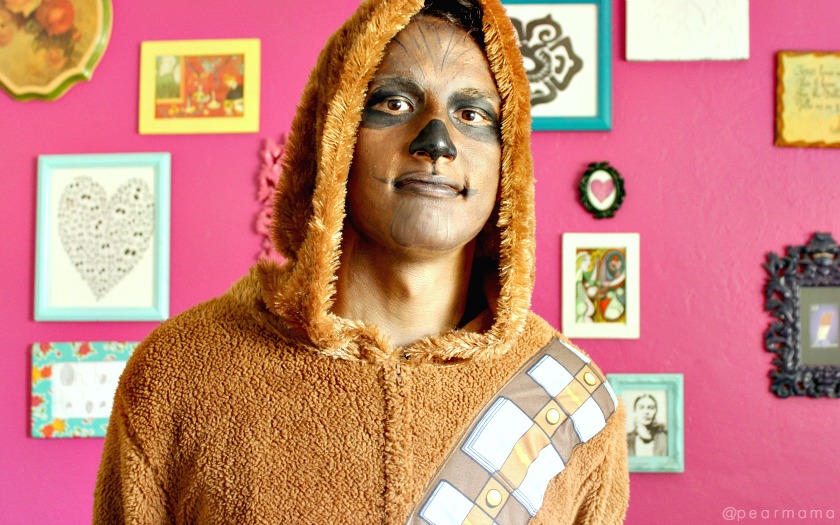 RELATED: Roseanne taught me everything I know on Netflix
He's crazy, but I love him.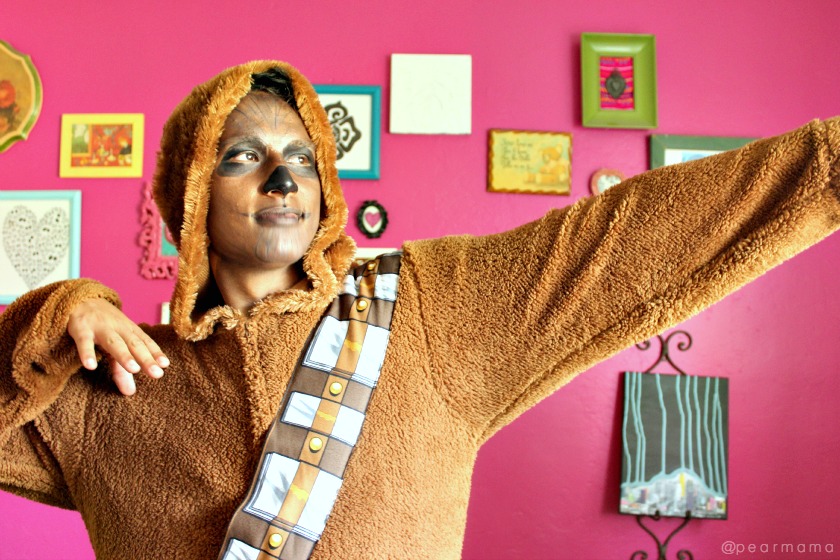 Check out Star Wars: The Clone Wars on Netflix.
Disclosure: This post was sponsored by Netflix.