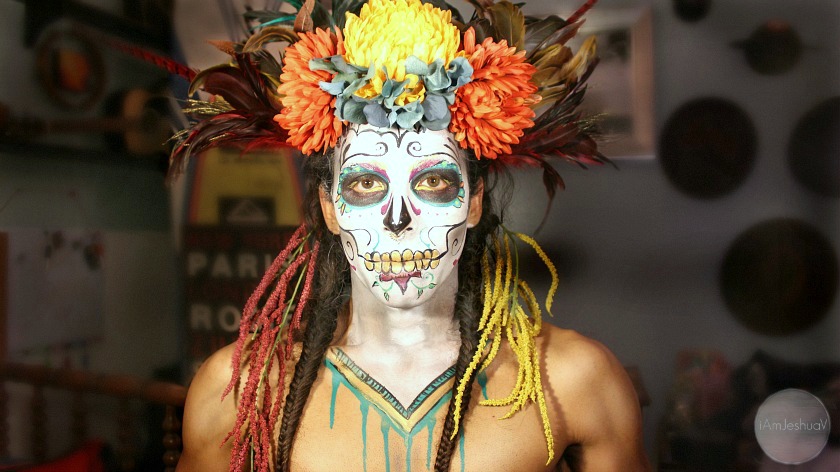 It's October and all things fall-like, orange, pumpkin and Dia de los Muertos are upon us.
There are so many sugar skull face paint tutorials out there! Some are really good and others are really…not. Heck, I even made a video a few years back that I'd love to reshoot (I have a septum piercing in the video — eek!). I'm just saying.
RELATED: How to Paint Sugar Skull Makeup for Kids
Let me save you some time and effort on YouTube because we've all been sucked into the YouTube tutorial vortex. I've lost oodles of life there that I can't ever get back. Quit playing, ya'll.
So, if you are looking for a sugar skull makeup tutorial, please check out Jeshua's latest — it is pretty amazing! I love how he keeps the process real (he shows his mistakes and how to fix them) because let's be honest, face painting isn't easy, especially when you're creating a sugar skull.
Enjoy!
How to Paint Your Face Like a Sugar Skull
PIN FOR LATER