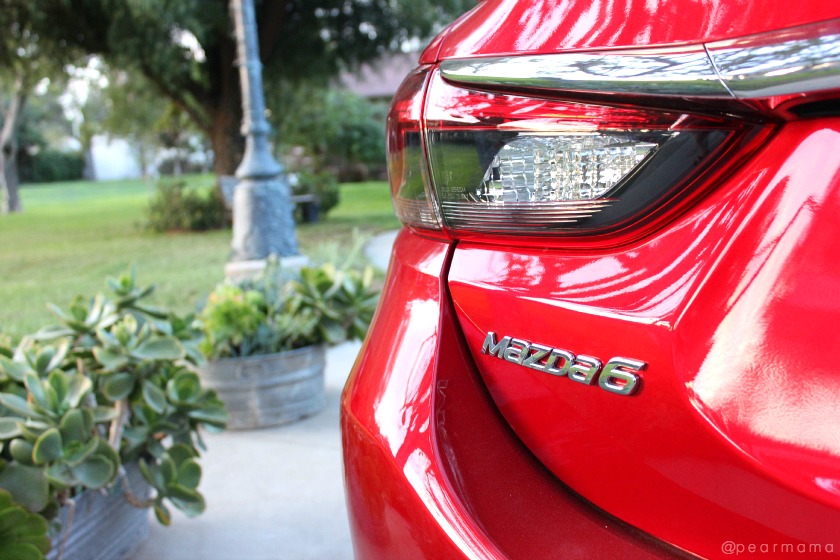 They told me that driving the Mazda 6 in Soul Red would make me feel like a rock star and they weren't kidding.
I drive a hooptie. There is no other way around it. I'd rather skip the finer details but just to give you the scope of what I'm working with here: our family van is old (this is putting it nicely).
Okay, real talk — it's falling apart. The paint is chipping. The driver's side door gets jammed because we got into an accident a few years ago. The kicker? None of the door handles work. None. I practically have to slide in and out of the window like Bo and Luke Duke from the Dukes of Hazzard. I guess that's just what happens when you're driving around six kids day in and day out. I knew we were going to run this car to the ground before we started looking for a new one but dang.
When the lovely people from Drive Shop offered to let me drive the new 2016 Mazda 6 for a week, you know I was all over it. I had several events happening around L.A, which left me without any chil'rens in my possession during the day, so what better time for me to drive this baby around town. They told me the Mazda 6 in Soul Red would make me feel like a rock star and they weren't kidding.
RELATED: So Cal beach adventures in the Kia Sedona SXL
The Mazda 6 is a mid-size sports sedan, and for this mama who has driven a van for most of her adult life, it was freaking glorious. The car was sleek and powerful — let me just say I made really good use out of the sport mode while zipping through the Southern California freeways. It also made sitting in traffic every day less painful. I just opened the sunroof and let my curls whip around while I turned my Bluetooth on and listened to all of my favorite gangsta rap music ( because hellur, no kids in the car means I could listen to "explicit lyrics" without guilt).
I could get used to this.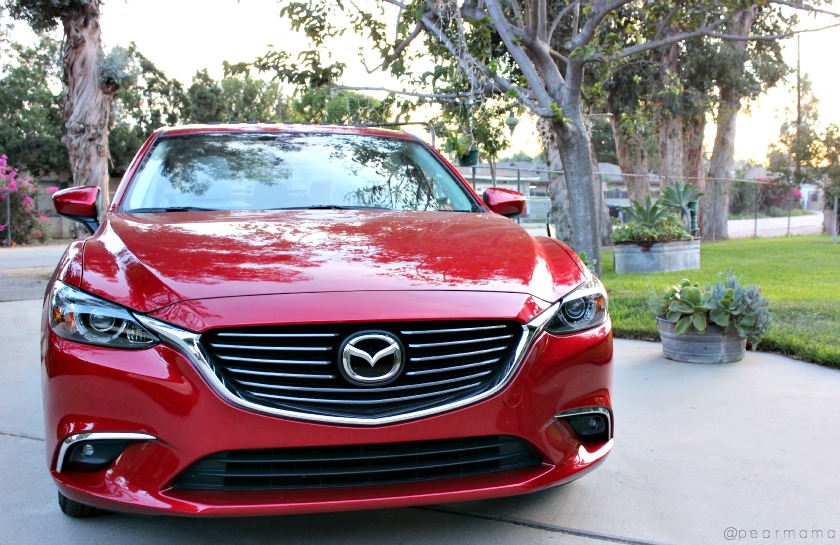 As I was driving around the Mazda 6 to these events with valet parking and whatnot, I noticed something. I was turning heads in this car. Usually, I am invisible in my musty and dusty van, driving around a tribe of kids. Not in the Mazda 6 — it had me feeling some type of way.
Feeling so fancy driving around the 2016 Mazda6. @MazdaUSA #DriveMazda pic.twitter.com/FLljLSHx82

— Denise Cortes (@pearmama) September 23, 2015
Somewhere on the 134 freeway, as I made my way to dinner with friends, I had an epiphany. The sun was setting, the skies were lavender and pink, the air from the open sunroof was warm and I felt like a different person. Like I could have had a different life. Not that I don't love the life I have now — sometimes you wonder what it would be like if you'd chosen a different path for yourself. I think it's fair to say everyone has had that thought at one time or another.
RELATED: Road tripping to Santa Barbara in the Lincoln MKC
My epiphany was this: one day I won't have to drive around six children in a van full of soccer balls, backpacks, empty water bottles and petrified french fries. One day I'll have the freedom to ride around in style, in a car I choose for myself.
That's a pretty awesome feeling.
Disclosure: This post was brought to you by Drive Shop. All opinions are my own.