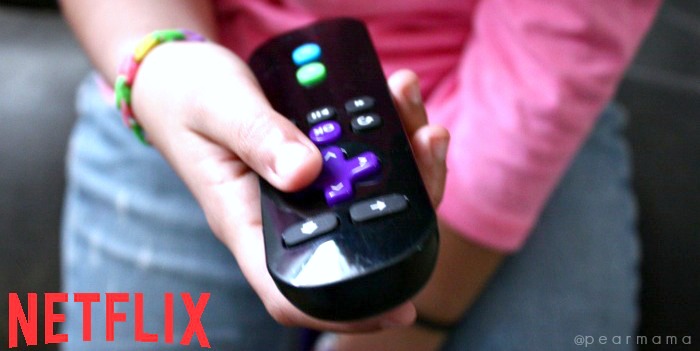 So it's safe to say that everyone and their mama loves Netflix. And unless you've been living under a rock, then you know what "Netflix and chill" means. Now, when I titled this "6 reasons why you should Netflix and chill", I totally meant it tongue in cheek, because duh.
I know what "Netflix and chill" means. I live with teenage boys. I read Urban Dictionary.
But for real though, I can't think of a more perfect way to describe what I'm going to do with my kids during Christmas vacation. We are so going to Netflix and chill.
There will be lots of pajama wearing, hot chocolate sipping and blanket cuddling on the sofa. This is my goal in life at the moment.
6 Reasons why you should Netflix and chill this holiday season
You can watch anywhere — by the fire on the big screen or chillin' on the bunkbed on a tablet, or on the phone during car rides to grandma's house.
It's so easy to set up, your five year old can help you do it if you are tech-challenged.
Christmas movies are on deck, all you need is a blanket, a sofa and a cuddle buddy.
With Netflix, the whole family wins: Mama gets to watch Narcos, Dad cracks up over Bob's Burgers, my sons watch Doctor Who and the daughters watch Project Mc2.
Family movie time can happen any day of the week.
Same goes for date night, and then you'll really find out what Netflix and chill means.
—
Since the holidays are upon us, I want to give you the gift of Netflix. Want to win a six-month subscription to Netflix? Simply let me know what you've been watching these days in the comment section because I'm always looking for something new. Thank you!
Disclosure: This post was brought to you by Netflix. All thoughts and opinions are my own.