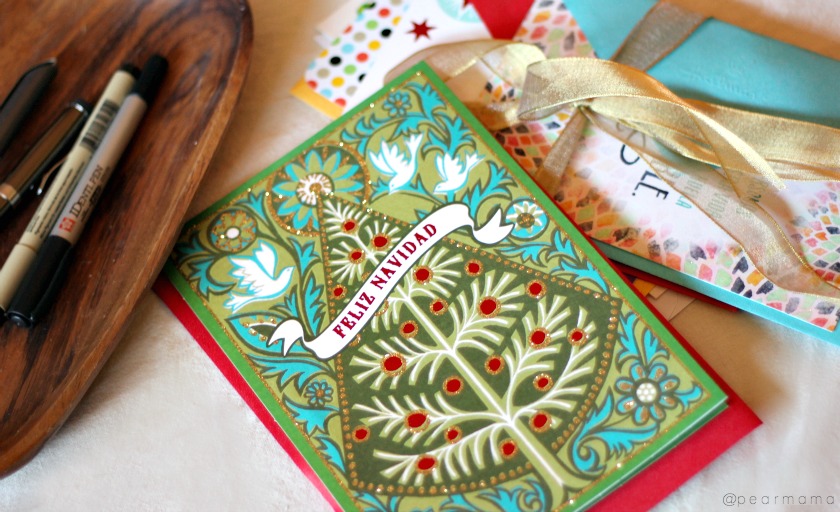 A lovely greeting card can speak kindness and peace where awkward words cannot this Christmas season.
To me, the holidays are about family.
It doesn't really matter how many presents are under the tree (with 13 grandchildren in the family, it's crazy) or how delicious the food is (posole and tamales, come through) — at the end of the day, what touches my heart and my soul is being with family. We laugh, we cry, we embrace, we eat, we roast one another, we pray, we dance — some of the best moments of my life have been in the presence of my familia.
I can only hope my children feel the same way.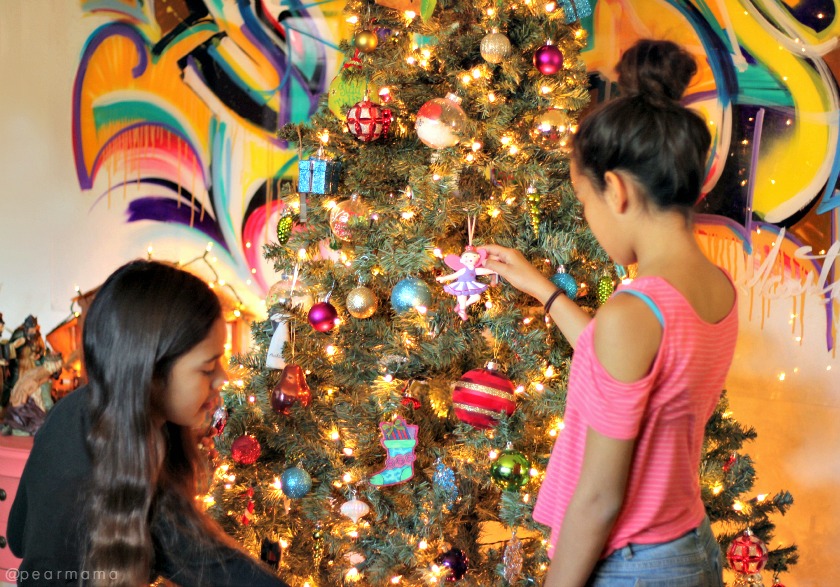 Over the years, our family has splintered, just a like a tree branch that gets withered away by the elements. Not so much with my immediate family, but more so with my husband's side of the family. I've been married for eighteen years and the first several years were spent trying to figure out a way to be close to my in-laws, so that my children would have a relationship with their father's kin. I did it for my husband too, because I loved him and I wanted him to feel as close to his family as I felt to mine. But to be honest, I never quite did it for myself and eventually, as the road got too rocky, I just gave up. To be honest, the relationship I've had with my in-laws was civilized at best — now it is plain non-existent.
Most days I'm okay with that because real talk…it's hard to be thrust into a family that isn't like the family you know, especially during the holiday season. Sometimes, you fit in perfectly. Sometimes you don't — and that's where I'm at. Of course, there is always a backstory but…sigh…there are some things I just won't discuss here because I've learned my lesson in that department.
There will be no tea sipping today, ladies and gentlemen.
Still, I've been thinking about my in-laws, specifically my mother-in-law. I love my baybays and it isn't fair that they should get to know and love only one side of their family — my side. They deserve more people to love, more people to love them. This truth has not been lost on me.
So, I am going to extend an olive branch this Christmas — in the form of a Christmas card. I know it may not seem like much, but after years of silence, a pretty greeting card can speak kindness and peace where awkward words cannot. Hallmark has several lovely Christmas cards in Spanish, so I picked one up for my mother-in-law. I'm really hoping she will appreciate the gesture.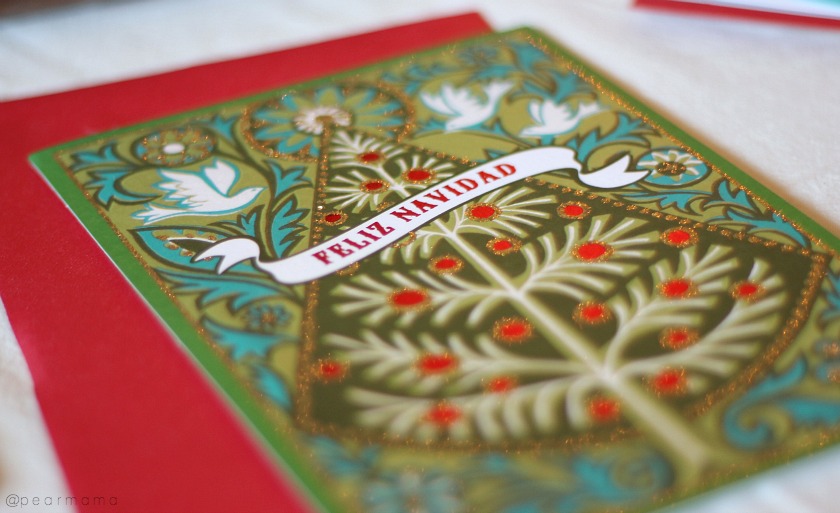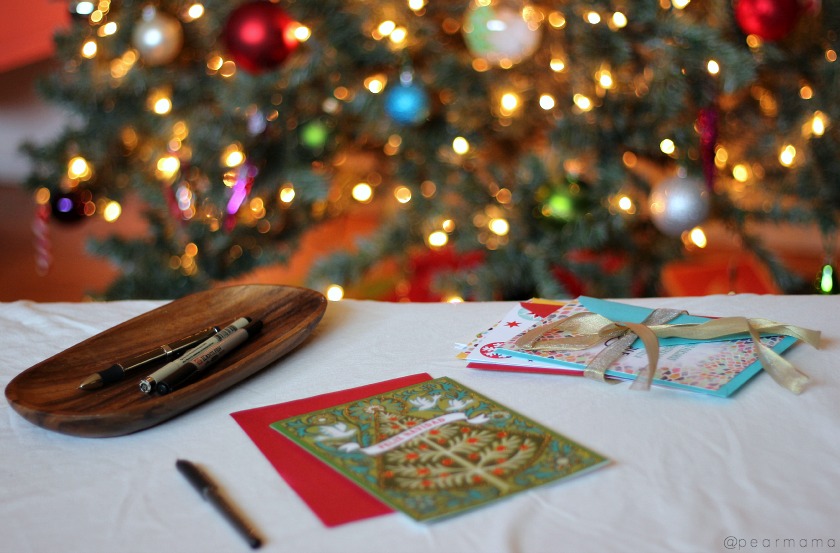 Have a wonderful Christmas!
Disclosure: This is a sponsored conversation written by me on behalf of Hallmark and Latina Bloggers Connect. The opinions and text are all mine.