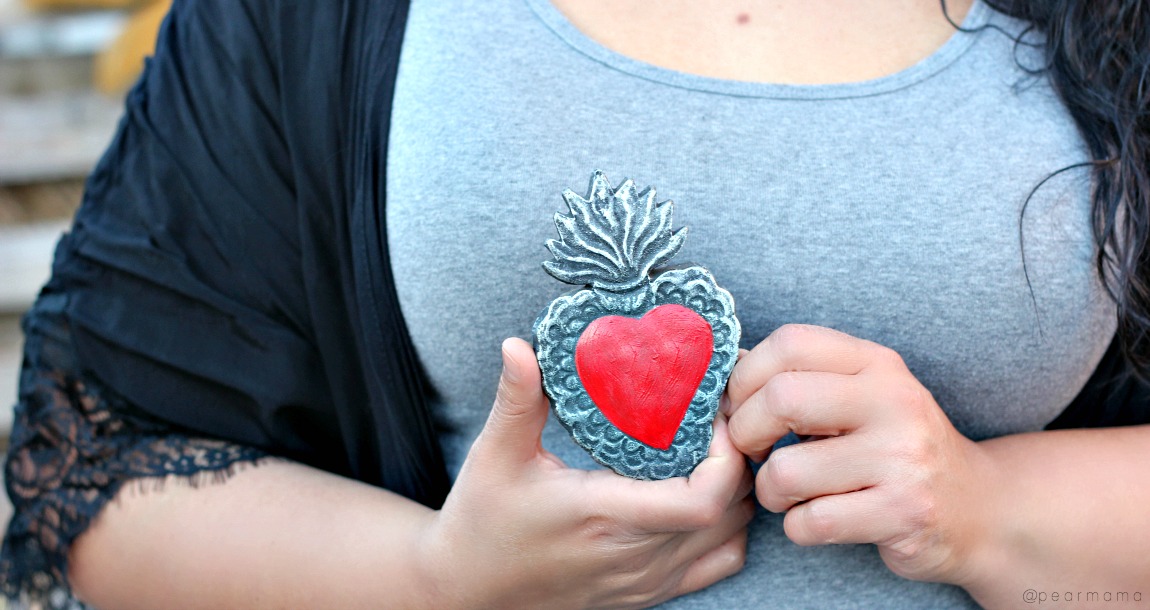 Everyone I know in this life has been touched by cancer. So many lives touched, so many lives changed forever. Some people come out battered and bruised but they make it through. Others don't and it's devastating.
No one wants to hear their name or the names of their loved ones in the same sentence as cancer.
My Pops had a scare with colon cancer about ten years ago. I'll never forget sitting in the waiting room of the hospital, my mouth as dry as a piece of steel wool, my nervous stomach churning. We prayed and we waited…waited to see if he would come out of surgery with a colostomy bag that would be attached to his body for the rest of his life. The doctors had given us this ridiculously high percentage rate that it would happen. I couldn't wrap my head about that number so I just refused to believe it would happen to my dad. God is a merciful God and my dad made it out of surgery without a colostomy bag and he's been cancer-free for nearly ten years.
Then, there is my mama. We've had a few scares over the years as well, but she has been dutiful to set up her mammogram appointments — she was a good example of self-care. Still, that didn't stop her from coming home and dramatically describing her experience. She would make me giggle.
They will smash your chichis, mija.
Oh, it hurts.
I just like to get it over with.
Just wait until you have to get one.
And then the time came for me to get a mammogram. Oh, the years snuck up on me. No longer am I the young breastfeeding mother of little ones. But I wasn't afraid and I didn't dread it, like I do when I have to schedule a pap smear. I felt like I was about to be initiated into this special club. I felt good about it, like I was doing everything I could to stay healthy for my kids and my husband.
When it was all over, I called my mama to tell her "I did it!" and also to report that my biggest discomfort was the fact that my armpits were intolerably sweaty (they tell you to skip the deodorant the day of your exam). I was relieved to get a clean bill of health and now, I patiently wait to schedule my next mammogram. And to be totally honest, I'm not exactly sure when that is supposed to happen.
—
If you're confused about when to begin getting mammograms, you're not alone. Recently, there's been some debate within the medical community about when a woman should begin a routine mammogram, as well as the appropriate screening test.
Dr. David Boyd, Director of Wellness, Prevention and Primary Care at Cancer Treatment Centers of America says, "There are a number of factors that go into deciding when a woman should start screening for breast cancer, including family history and current lifestyle choices. However, it is critical that these conversations start happening so that women can be armed with the information they need to live a healthy lifestyle that may prevent cancer or take steps that might catch it in an early stage."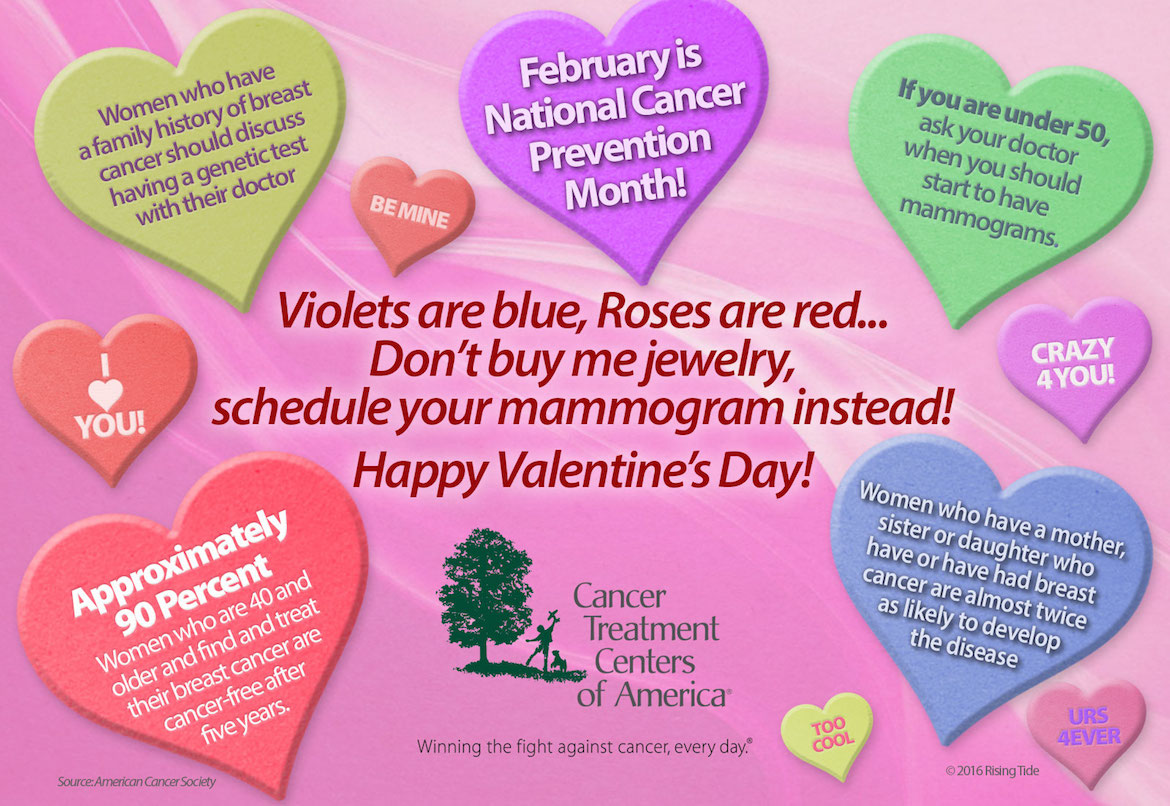 Only you know your family history. Be proactive. February is National Cancer Prevention month. Let's make this a thing for 2016:  have that important informed decision-making conversation with your doctor, enjoy plenty of organic food in your life while limiting all processed foods, get enough sleep and exercise, let go of stressful habits and be sure to schedule a mammogram. Early detection is key.
Disclosure: This post is brought to you by CTCA and MomSelect. All thoughts and opinions are my own.