Do you ever wonder where your food comes from? It's so easy to consume without giving it a second thought. I'm guilty of this. I love that people are starting to wonder more and more about their food and who grows it, who picks it and how quickly it ends up at our own table.
I had the opportunity to visit Mandalay Berry Farms in Oxnard, California on behalf of California Strawberries recently and I was so excited to see so many ripe, red strawberries on the vine. I've lived in California my entire life, but I've only driven past the rich, fertile farming soil on our way to an annual family reunion in Tulare. I never really thought about the growers and the people who work on the farms.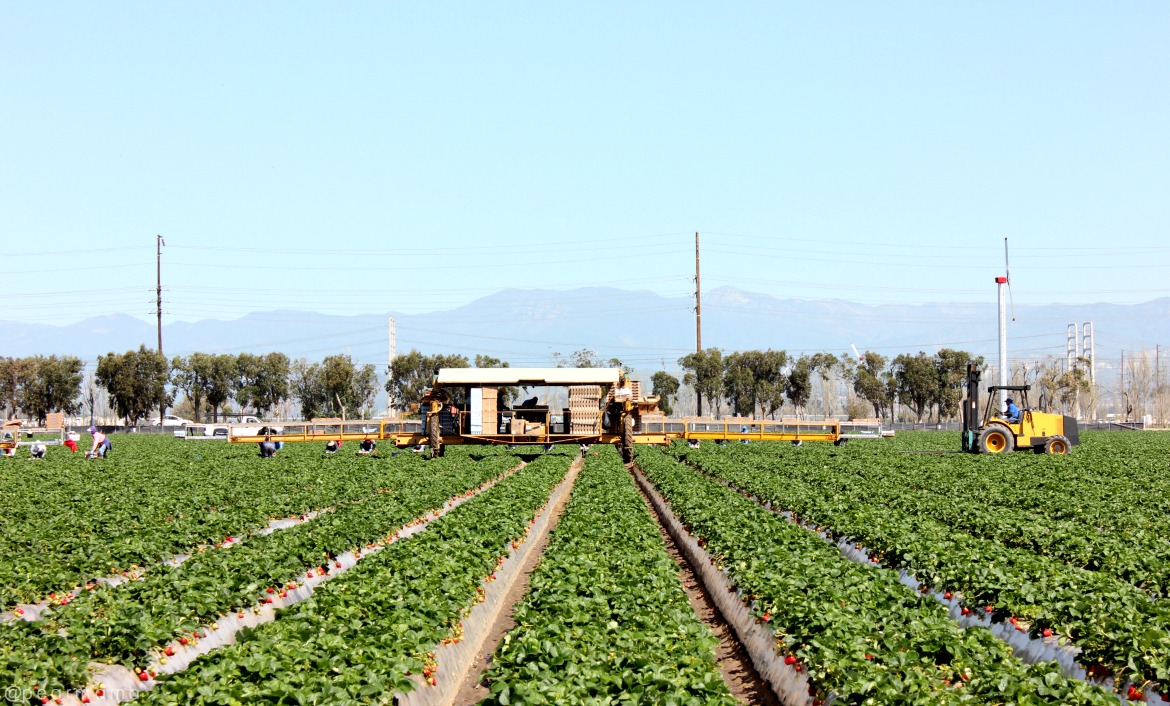 Of course, we would always make a pit stop to buy something fresh from the tiny farm stands that dot the landscape. That said, I think as Californians we definitely take the abundance of fresh fruits and vegetables for granted. Well, here was my chance to set foot on a real farm and learn all about California strawberries.
The perk? All the deliciously sweet, red berries I could hold (and eat!).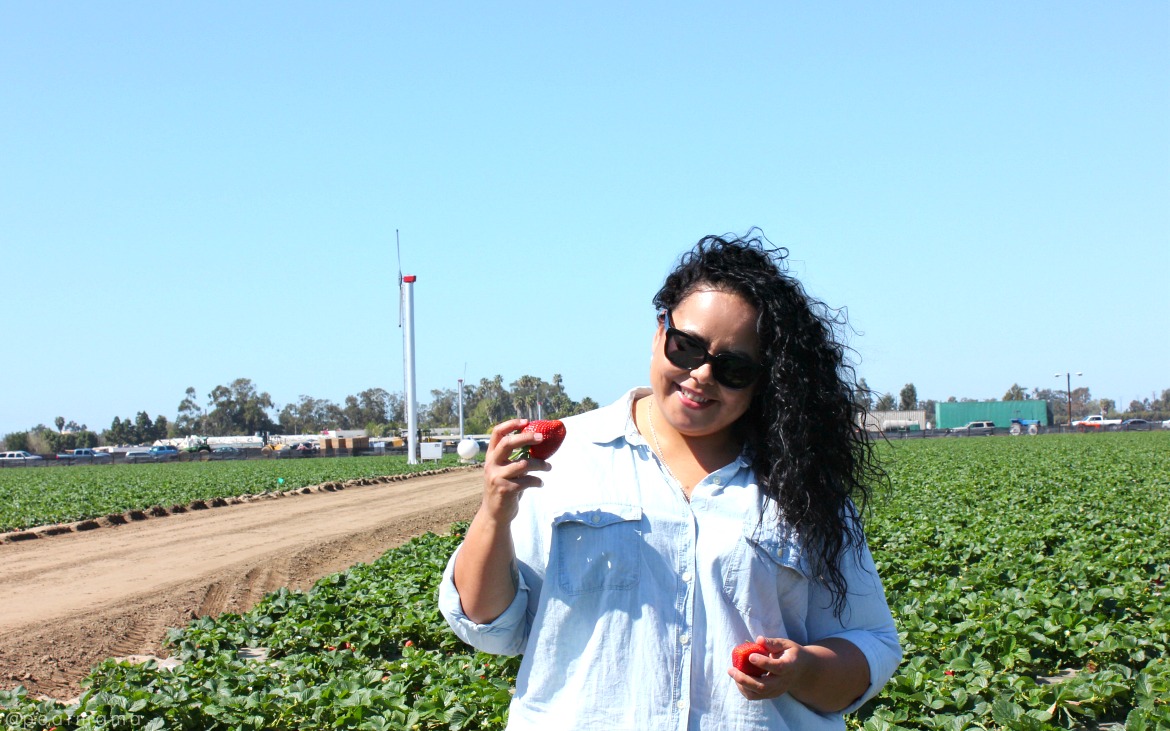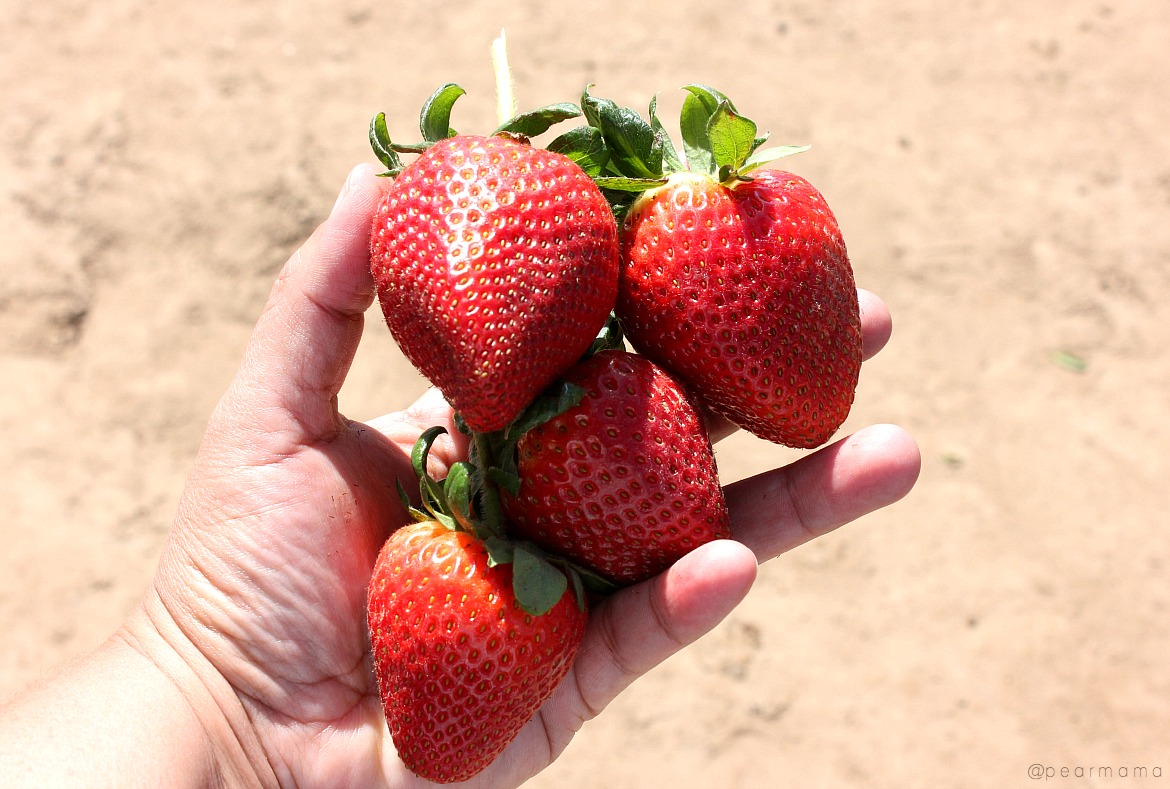 I got to meet Juan Hernandez, a grower in Oxnard for the past 28 years. Along with John Dullam, the owner of Mandalay Berry Farms, they learned farming together. Juan took time out of his day and talked to us all about strawberry farming. Growers live and work in the communities where they farm – so protecting the health of the people, the land and environment is their top priority. You could tell just how much he loved the land and how devoted he is to this crop of lovely red berries.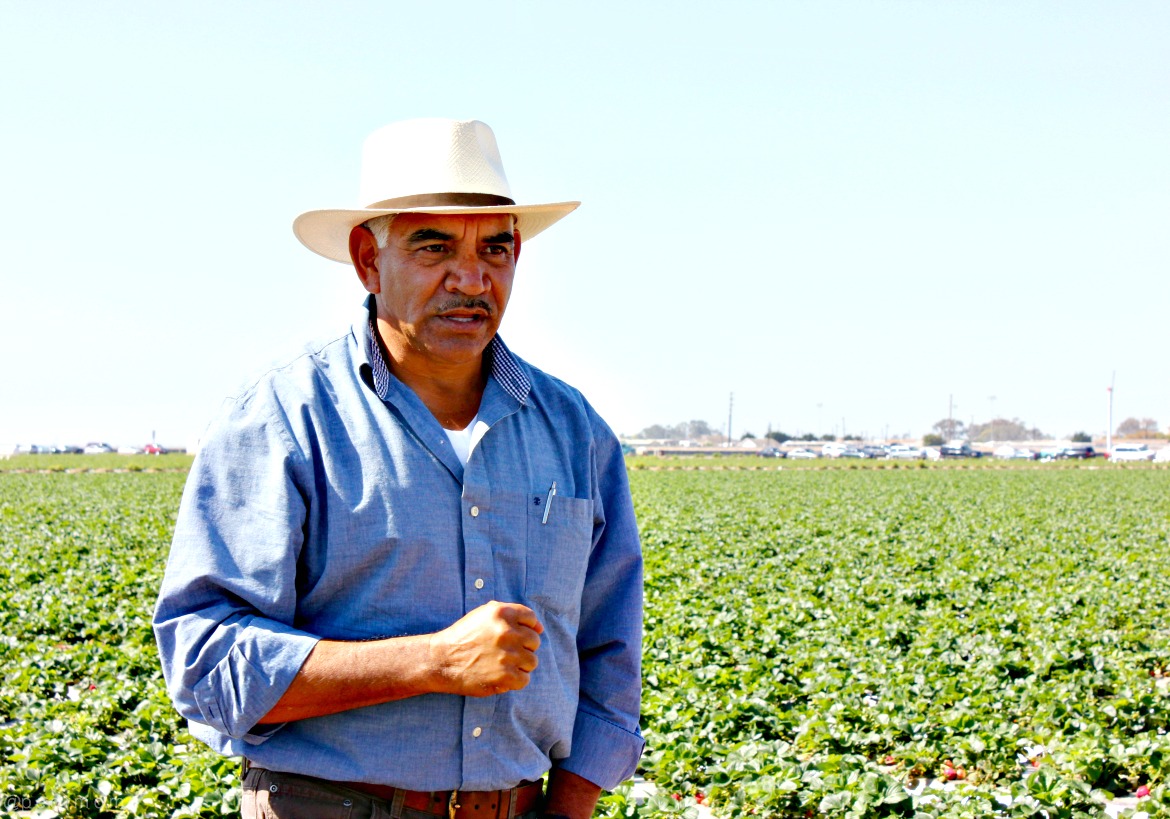 As I nibbled my way through the farm, I learned a few really cool things about California strawberries.
California Strawberries
Latinos comprise 2/3 of strawberry growers in California. 25% of them moved up the ladder of agricultural success, starting as pickers and independent growers.
There are several different dialects from Central Mexico present so the growers work closely with their team of workers who speak the language to communicate sanitation and safety.
The last person to touch the berries you bring home is the person who picked them.
Strawberries have more vitamin C than oranges!
Strawberry farms sustain their communities by creating 70,000 jobs.
California strawberry farmers are leading the charge in water conservation; strawberries require less water per acre than an acre of homes in Los Angeles.
Strawberries are naturally sweet but low in sugar — perfect for diabetes management.
Once the berries are picked, they are packed and shipped out immediately so you know those berries you're serving to your family are fresh as can be.
It was impossible not to fall in love with this crop — Juan's passion for these delicious berries was pretty infectious. As he shared about weather conditions and what they mean to the crops, I couldn't help but notice the pride in his voice when he explained how a plentiful season with good weather sustains the entire community.
"You see people out shopping, which means people have something for their families."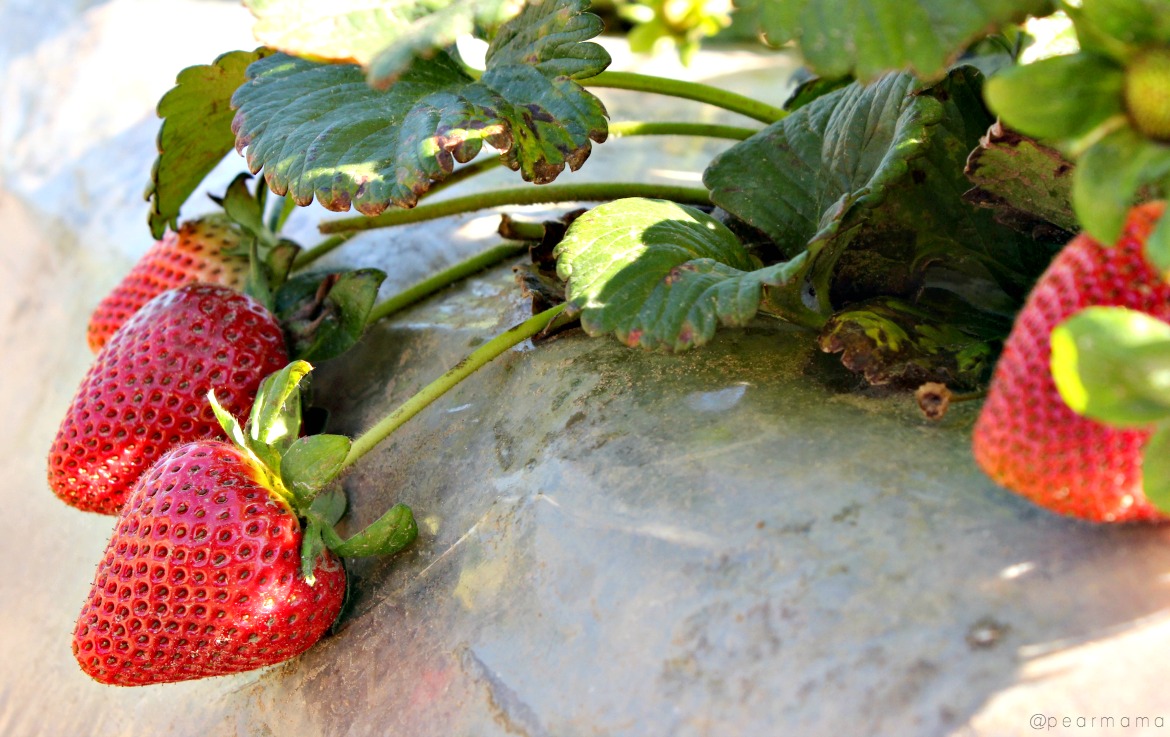 California strawberry farming has given Latinos more ownership opportunities than any other major crop. As much as 90% of U.S. strawberries are grown year-round in California, many on multi-generational farms. You get the sense that the American Dream weaves itself through these strawberry fields.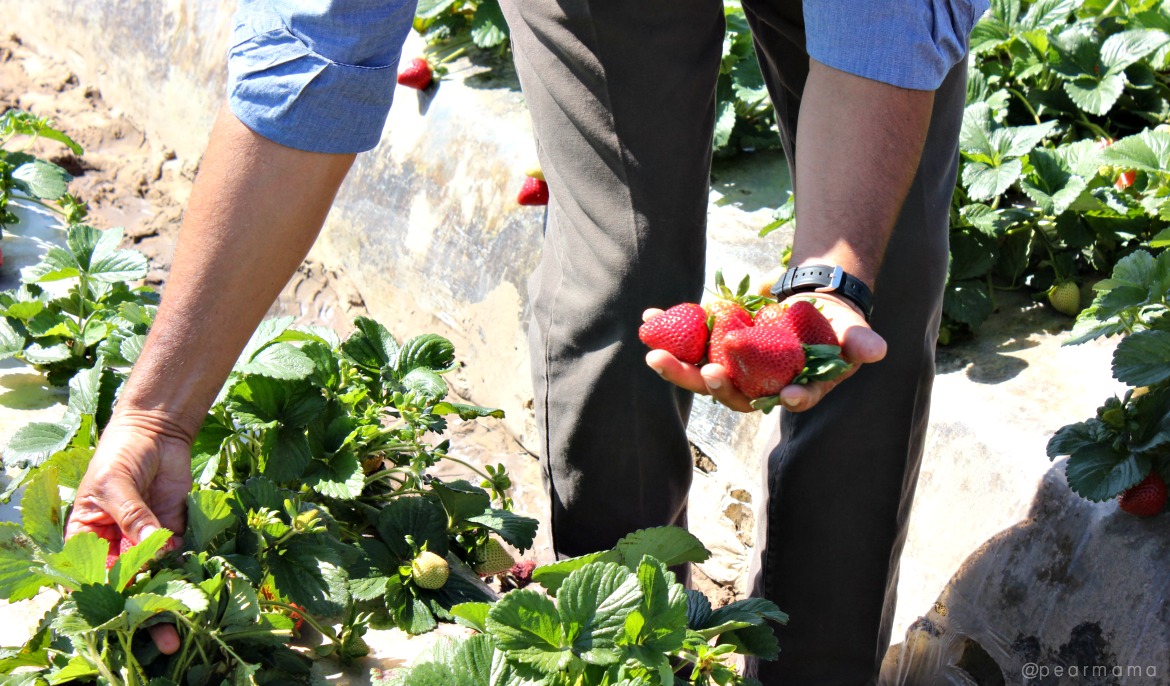 All the while I sank my teeth into some of the largest, sweetest, reddest berries I've ever come across. Juan taught us how to pick them right off the vine and it was a little tricky at first but you get the hang of it pretty quickly, especially when you enjoy the payoff. Friend, can I just tell you that if you haven't eaten a strawberry that is still warm from the sun, you haven't lived.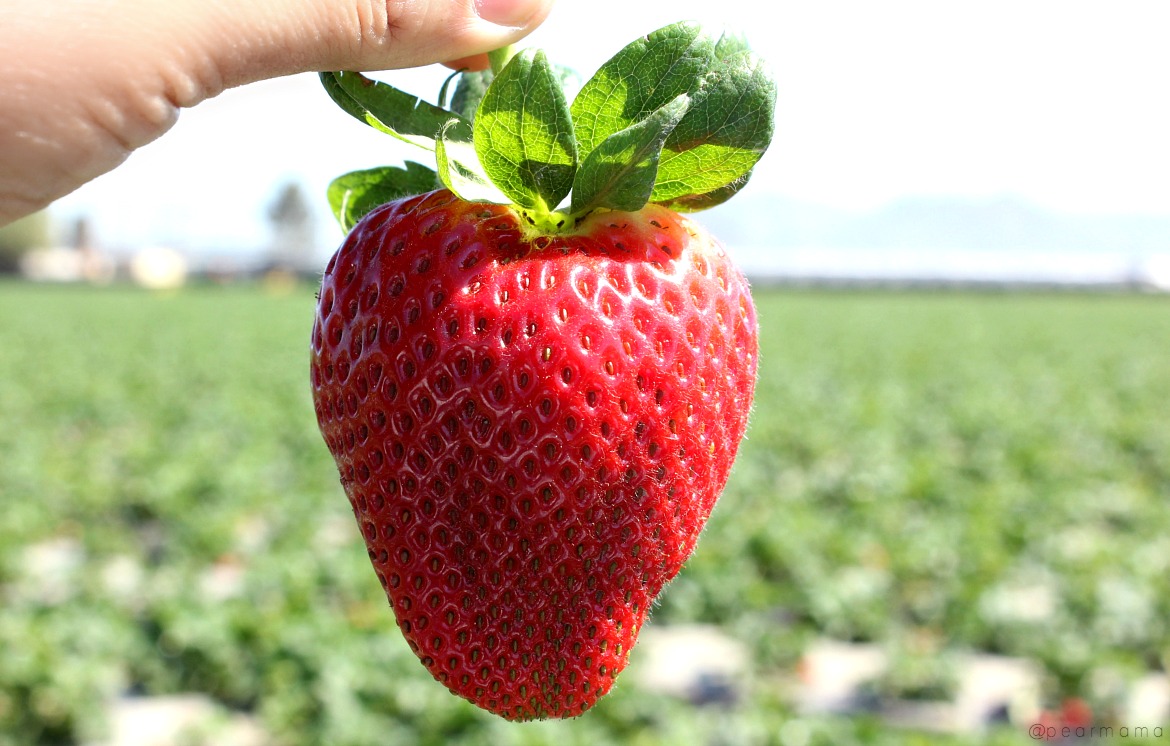 Amazingly delicious. Thanks so much to California Strawberries for sending me home with not just one flat, but two flats of these incredible strawberries. My kids devoured them!
Life is good here in California.
Get social with California Strawberries
Twitter | Facebook | Instagram
Disclosure: This post is brought to you by California Strawberries. All thoughts and opinions are my own.