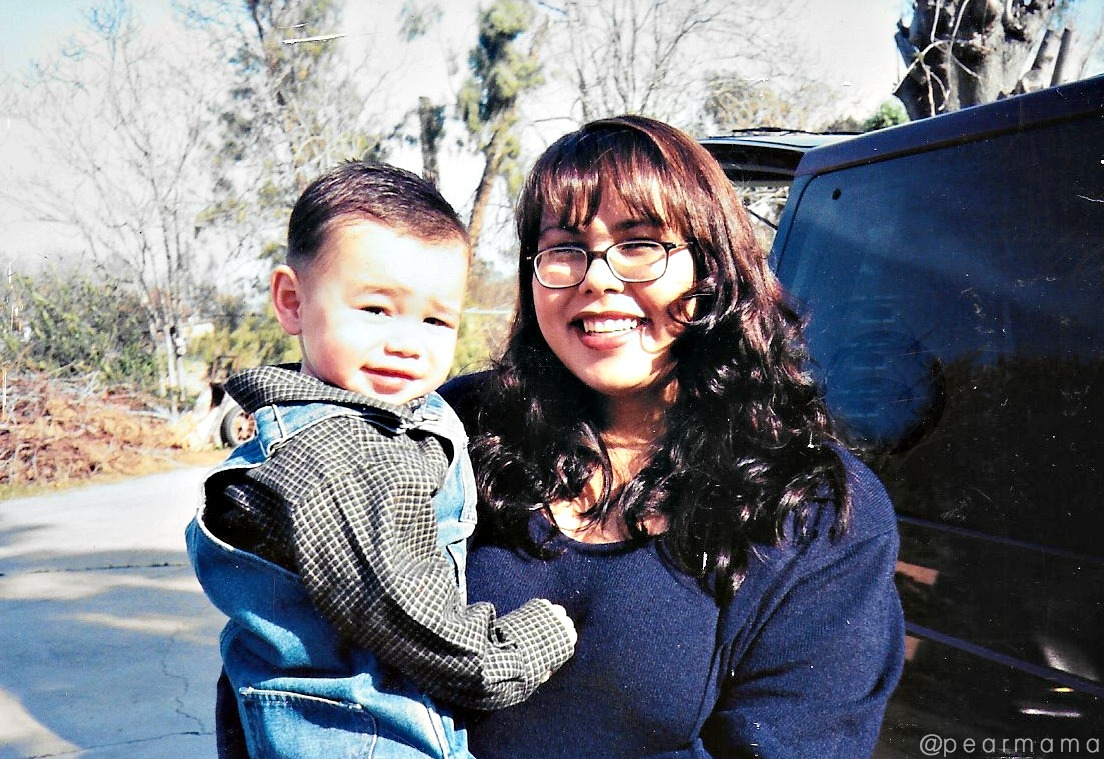 This is a story about how my parenting came full circle.
When I became a mother, I was all in. I threw myself into the role of mama. I took the job of taking care of this tiny person that God entrusted to my care very seriously. He was my world. There is nothing quite like that new love between a mother and her first child.
I like to think that my firstborn son was my teacher. He taught me how to love something and someone more than myself. I fed him, changed his diapers, I kissed his booboos, prayed with him, snuggled with him and we slept chest to chest. I stared into his eyes and he stared into mine. It was beautiful.
Until he became a toddler, that is. Then it was a nightmare to put him to sleep.
I would place him in the playpen and he would pop right out. I'd put him down in the crib and he'd escape that, no problem at all. So, night after night, the only way to remedy the situation was to lay in bed with him. Sure, many nights consisted of him using our bed as his personal trampoline, jumping up and down while holding on to the headboard. If you can believe it, I often fell asleep before him (even with all of the jumping). Eventually, he calmed down and went to sleep. My son taught me he needed my comforting presence to peacefully fall asleep and I was there for him.
—
It's September 12, 2014 and my husband and I have been struggling in our marriage. After fourteen of really good years — really beautiful years — we were having a tough time. Not knowing how to change things, I threw myself into work — I blogged more, went to conferences, traveled, in many ways preparing for the day when I'd be alone and have to take care of my kids on my own. My husband threw himself into his art and esoteric studies. He seemed a million miles away from me. Life at home was tense, to say the least.
We need to talk, he said one night.
We waited until the kids went to bed and we headed out to our patio, the space we created for our family to spend time together outside. When you live in a house with eight people, things can get crazy, so we just took the craziness outside. We built a privacy wall. We potted succulents and cactus, displayed outdoor art and hung twinkling white lights. I even painted one wall blue, for my love of Frida Kahlo. I love everything about this space, and we spent many a night here together, enjoying one another's company under the full moon. But this night was different and I could feel it in my soul that my life was about to change. I sat outside, all bundled up in a white sheet, to protect myself from the hungry mosquitos. He was blunt and cold.
Denise, I can't do this anymore. I can't be in this marriage anymore. I'm not happy. I know you're not happy. Just give me a year. A year to get on my feet and find a place to stay.
I'm sure there were other things said but I can't recall a single word of it. I was destroyed in my seat. I was shell-shocked. I sat in utter disbelief as the man I had loved for the past twenty years was sitting across from me and saying he didn't feel anything for me. I couldn't believe it. I remember looking up at the moon and wishing the black sky would do me a favor and swallow me up. I sank into this dark pit and
my heart
my mind
my marriage
my six children
my identity as a wife and mother
my legacy of love,
all of it fell into this black pit right alongside me.
I proceeded to fall apart. I wept hysterically. My heart was broken. I thought of how I had failed my children. Despite my best efforts to give my children a family with two parents that loved each other, I had failed. As a child of divorce, I never wanted my children to feel the way I felt as a young girl with a fractured heart, yearning for my father when I was with my mother and yearning for my mother when I was with my father. Now, this was about to become their reality.
I cried. Then I cried some more. I pulled the white sheet over my head like I was covering a dead body and got into the fetal position. My husband tried to coax me inside but I was both weak and angry.
You don't want to have anything to do with me. Just leave me alone!
He left me alone and I cried myself to sleep.
Some time later, I felt a presence standing over me and once my eyes adjusted in the moonlight, I could see that it was my oldest son, Noah. He looks different today but at the time he was in his full metalhead glory with curls that were well past his shoulders, and he looked very much like a heavy metal Tarzan.
What are you doing out here, mom? It's almost three o'clock in the morning.
The sight of his face, looking so much like his father and the reality of what had transpired earlier hit me like a swift kick in the gut. I felt the waves of hysteria rushing over me once again. Noah was confused — I'm sure the sight of his mother sleeping outside at three in the morning under a white sheet and weeping hysterically must have been strange. But, I refused to come inside.
Just leave me out here. I need the fresh air. I need some space.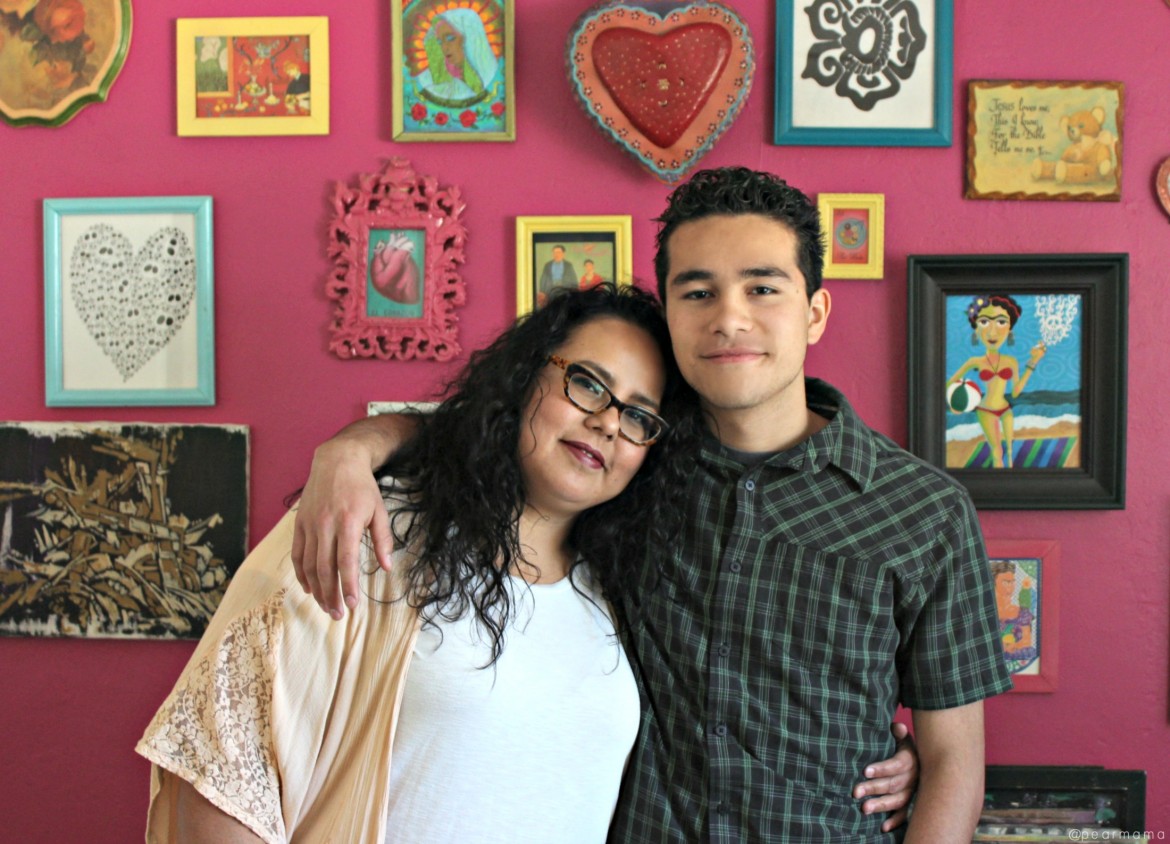 My son wouldn't take no for an answer. He gently coaxed me from my outdoor bed to the front door. Then, from the front door and down the hallway, past my sleeping daughter's bedroom. When we arrived at my bedroom door, I couldn't take a step further. The sight of my bed — the bed I shared with  my husband — the many beautiful nights we had laid together with a newborn baby between us fresh on my mind…it was just too much for me. I broke down again.
I can't do it, mijo.
But my son assured me that I could. He pulled back the covers of my bed and encouraged me to lay down and rest.
I'm right here, mom. I'll stay with you until you fall asleep.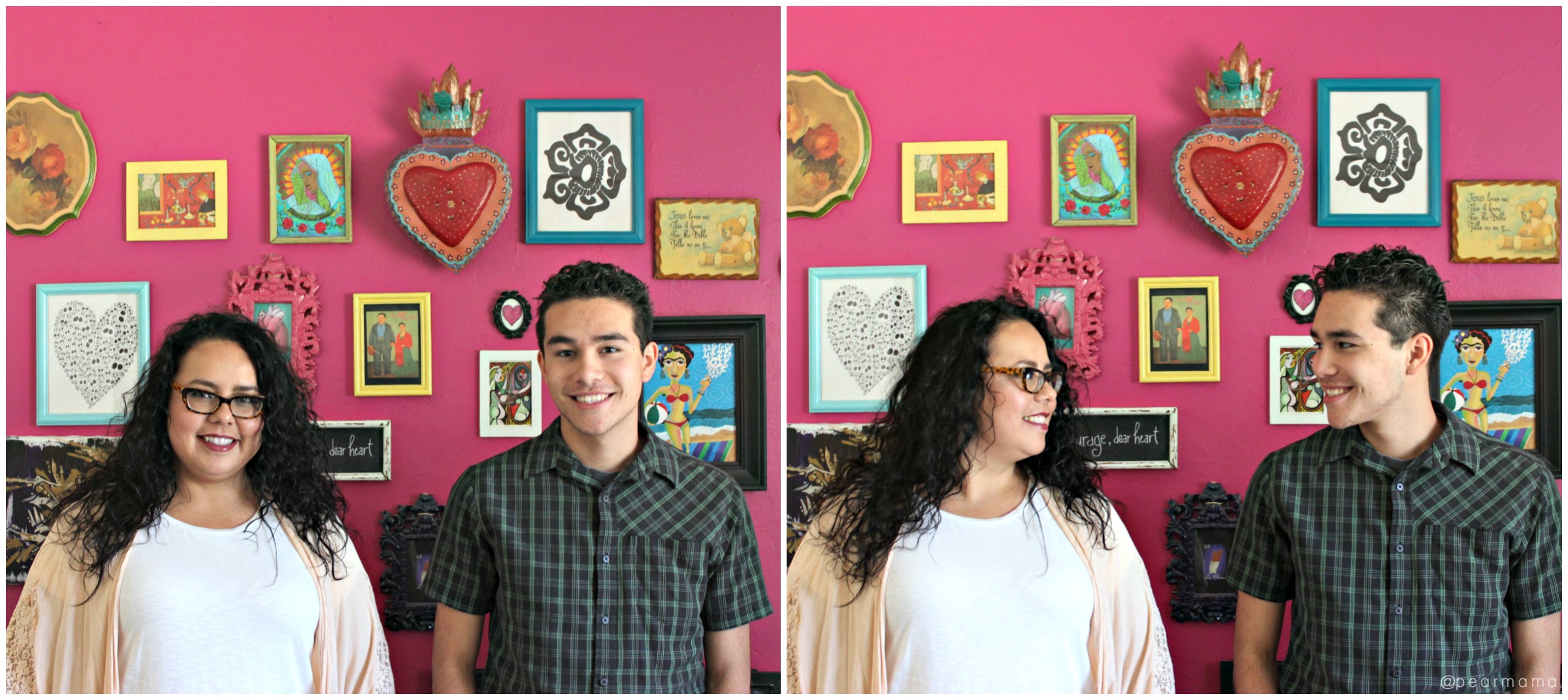 And he did just that — my son stayed by my side during one of the darkest moments of my life.
As parents, we never want our children to see us scared or sad because we don't want to worry them. Noah saw me at my weakest and he loved me and took care of me by simply offering his loving presence at the edge of the bed so I could fall asleep. All of those nights I cuddled him close when he was a baby came full circle, and he loved me and cared for me when I needed it the most.
Pour generously into your children because one day you will find all of that love and care poured back in your direction.