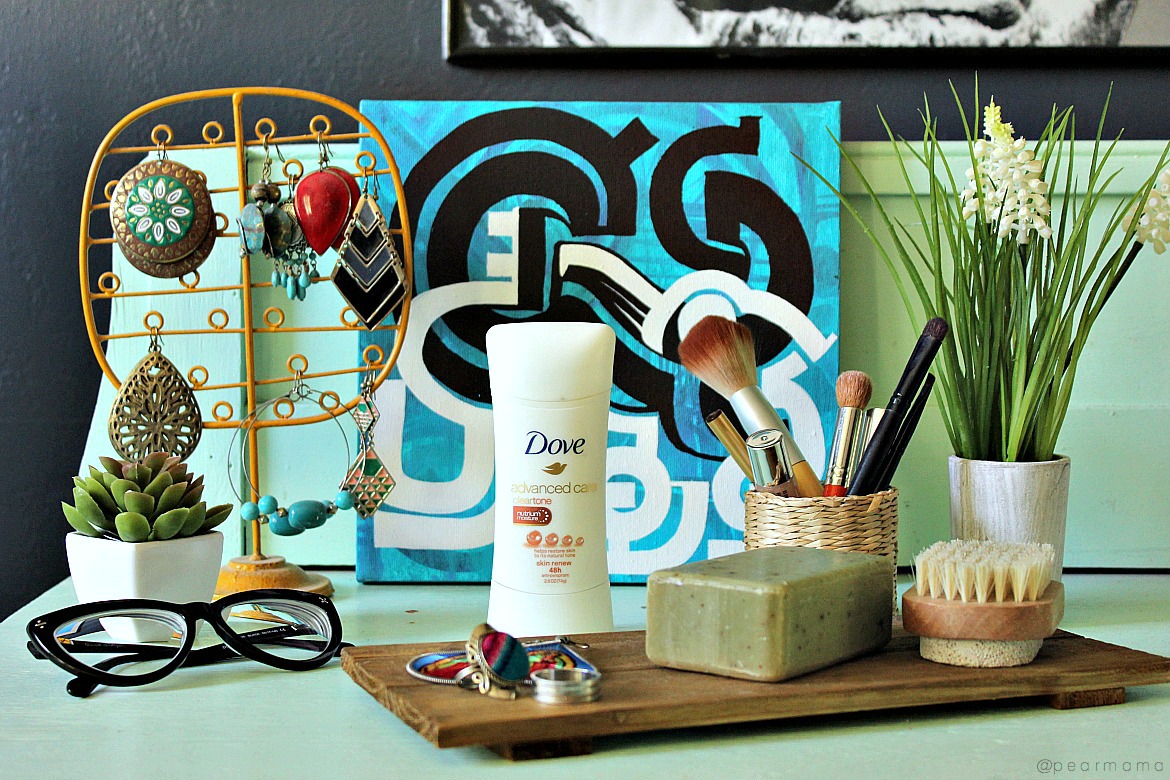 Disclosure: This post is sponsored by Dove and DiMe Media. All thoughts are my own.
If I close my eyes, I can remember my great-grandmother Amalia's bedroom and her vanity so distinctly, it's like I can reach out and touch it.
Her tiny bedroom was tucked under the staircase of my Nana's two-story home in East L.A and it was like a little cave of wonders. Her vanity was overflowing with things that fascinated me: perfumes, her makeup compact, her lipstick, the tiny jars of Mexican salve, a jewelry box, a hairbrush, her soap, a pile of bobby pins, her rosary, patron saint candles and many photos of her many grandchildren and great-grandchildren. She sat in her bedroom, clad in a flowery muumuu and slippers and watched her novelas on a tiny, ancient TV. I would quietly sit at her feet and examined all of her things with wonder. What little girl didn't love to sit at her grandma's vanity and pretend?
Now that I have my own vanity, I think of my Nana and my great grandma Amalia and all of their things that made their vanity so distinctly them. All of their personal effects, their scent, their favorite beauty products — it was like a tiny museum dedicated to them. Now that I'm a mama to two young girls, I wonder if they look upon my things the same way.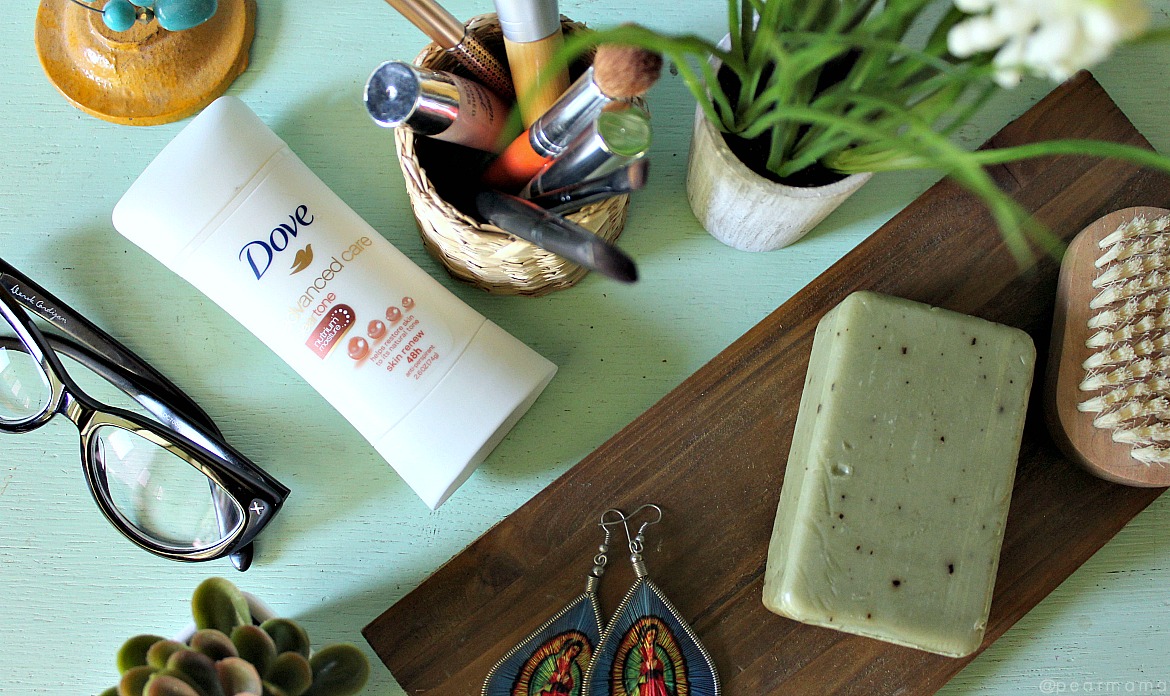 #EssentialBeauty upgrade
If I was ever stranded on a desert island and had to choose my favorite things, I could grab mine in a heartbeat. I am loyal like that. I guess you can say that loyalty is generational because I've loved Dove products ever since I was a little girl and I owe it all to my little brown Nana from East L.A. All she used was Dove because my great-grandma Amalia had sensitive skin. When I grew up and was able to spend my monies on my own stuff, I did the same.
I'm happy to partner with Dove to try out the Dove Advanced Care Antiperspirant in Clear Tone Skin Renew. I've been addicted to the Dove Antiperspirant spray for a couple years now and I've been totally happy with it but it was time for an essential upgrade to my daily beauty routine. I have sensitive skin, too, so I wanted to try something that would make my underarms soft and smooth and help restore the skin to its natural tone. The 48-hours of odor and wetness protection doesn't hurt either.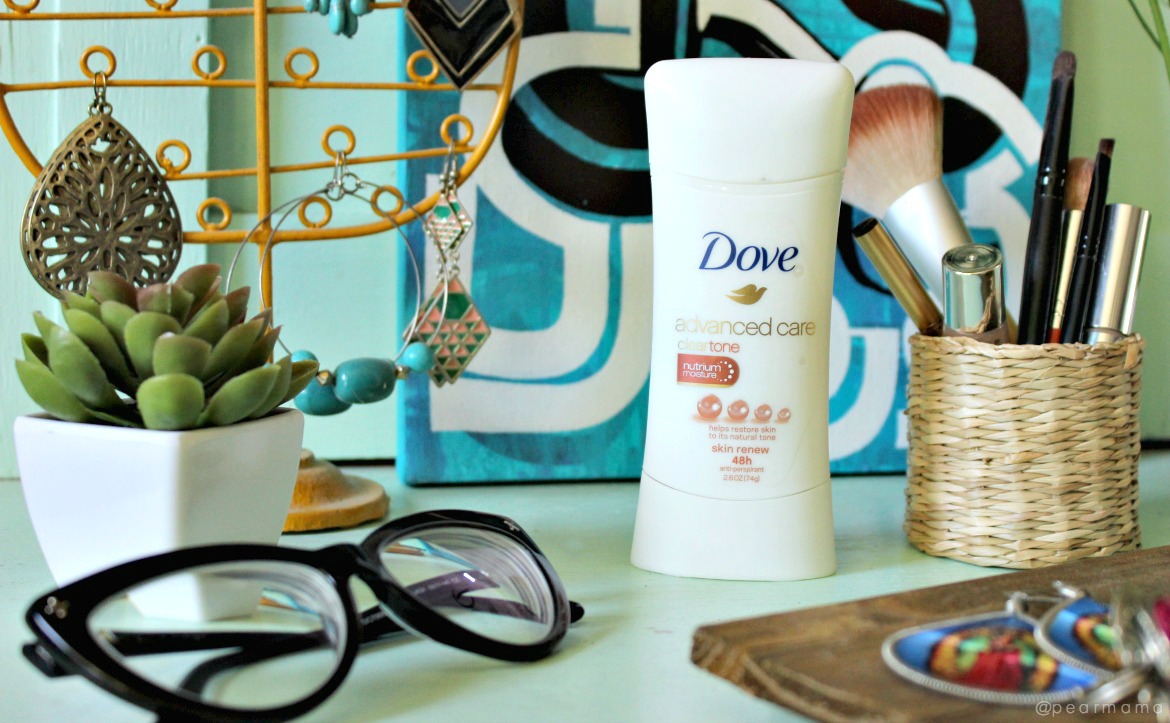 Summer is coming and I live in sleeveless tops — Skin Renew, come through!