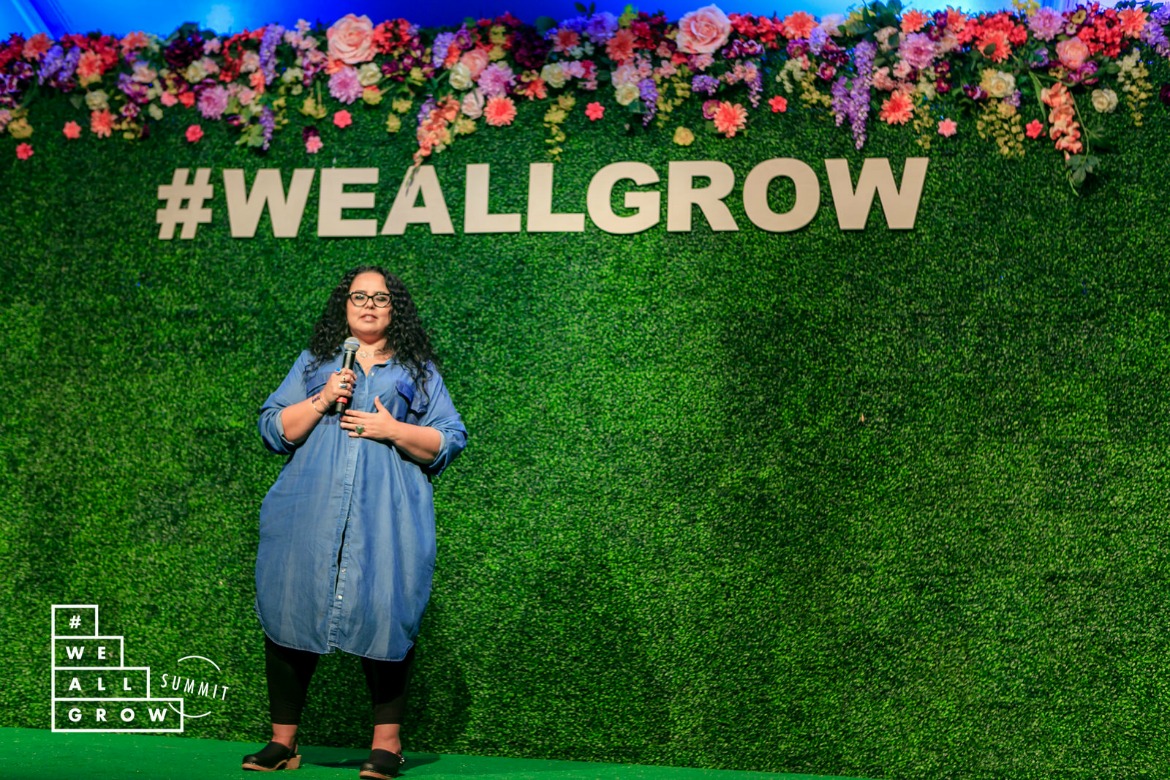 Whenever I have to do something that is nerve-wracking or downright scary, this self-imposed countdown begins in my mind. I begin to prepare my heart and mind for the task at hand and I watch the sand pour down the imaginary hourglass, alternating between excitement and dread.
I did this leading up to high school graduation.
On my way to a portfolio review for art school.
Before I gave birth to my first child.
On my way to the church where I got married.
The first time I flew across the country all by myself.
Upon hearing the news I was chosen to be a We All Grow Storyteller was no different.
I have three months to prepare myself to stand up on a stage in front of a few hundred people and tell a very personal, emotional story.
Two months to go. I have plenty of time to gather myself.
One month.
Two weeks? Where did the time go?
Days. I will literally be on stage in a matter of days.
Tomorrow. Hashtag omigawd.
Tonight. I have to stand on stage tonight.
Hours — in just a few short hours I will be telling my story.
The morning I was set to walk up on stage and be a We All Grow Storyteller began pleasantly enough. I woke up to the lovely view of the pool and cabana at the Hotel Maya in Long Beach. There was a knock on the door and breakfast in bed arrived — vegetable quiche with avocado on top from Aguacates Frescos  — and my blogger bestie/roomie Monique and I ate in companionable silence. I chewed and swallowed my food robotically — to be honest, I couldn't taste a thing because the fear and anxiety over standing on stage in front of hundreds of people began to creep on me.
For weeks, I had been only speaking positive words and not allowing myself to say I'm nervous and I can't do it. I had fun with my amigas and tried not to dwell on what I had to do.
My Storyteller mentor Kathy Cano-Murillo's words comforted me: Don't overthink it. It's your story. Just tell it.
However, after breakfast that morning, when I should have jumped up to seize the day, I crawled back into those white hotel sheets and pulled the covers over my head. Then I cried. Like ugly cry, I may never recover my swollen eyelids after this. Then I said it. I don't want to do this anymore. I want to go home.
I let fear inside. I let it take a seat and it was prepared to stay awhile.
Feeling all the resistance that comes with having to stand up in front of people and tell your story — weakness, doubt, fear, nausea, panic, self-criticism, anxiety and lots of tears — I did what any grown ass woman would do.
I called my mama.
She told me everything I needed to hear (holler at all the mama's who consistently come through for their babies, at any age). Then, she prayed for me. Ask God to give you the words, mija. I spoke to my children and simply hearing their voices gave me strength (Xixi's exact words: Mama, you're going to nail it!). My husband told me he loved me and assured me I would be fine. I got texts from my brothers and my sister, building me up and loving me. Friends and family on Facebook left me encouraging messages, too. I savored every single one.
The thing is, when the people who know you at the core of your being tell you: you will be fine, you got this, you begin to believe it yourself. I knew it was my time to tell my story. The resistance I felt confirmed what I already knew: you can't hide from God's call on your life. You never know who might be touched by yours words.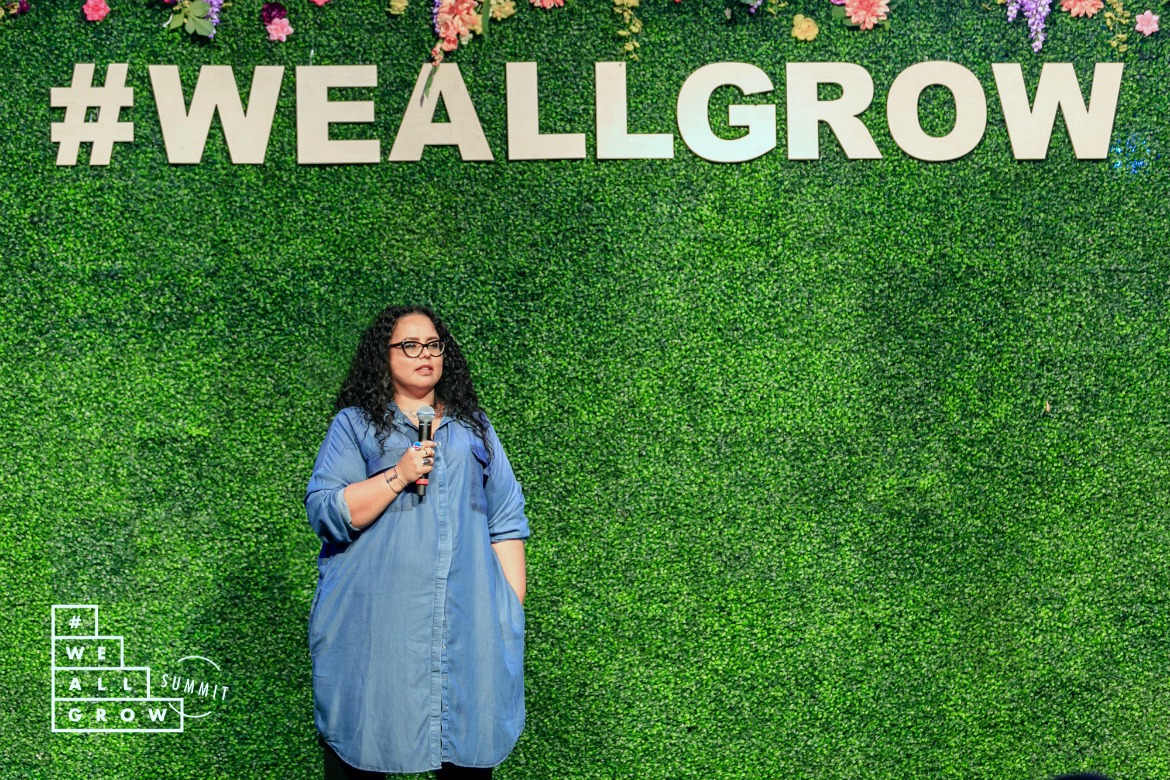 When the doors opened and attendees from We All Grow Summit began pouring in the room to find a seat around the lovely tables filled with flowers, wine and cheese plates (and tissues), they were cheering, literally cheering. I was floored. I was not expecting their excitement. It instantly calmed my nerves. How could I be afraid when there is so much love and positivity in this room?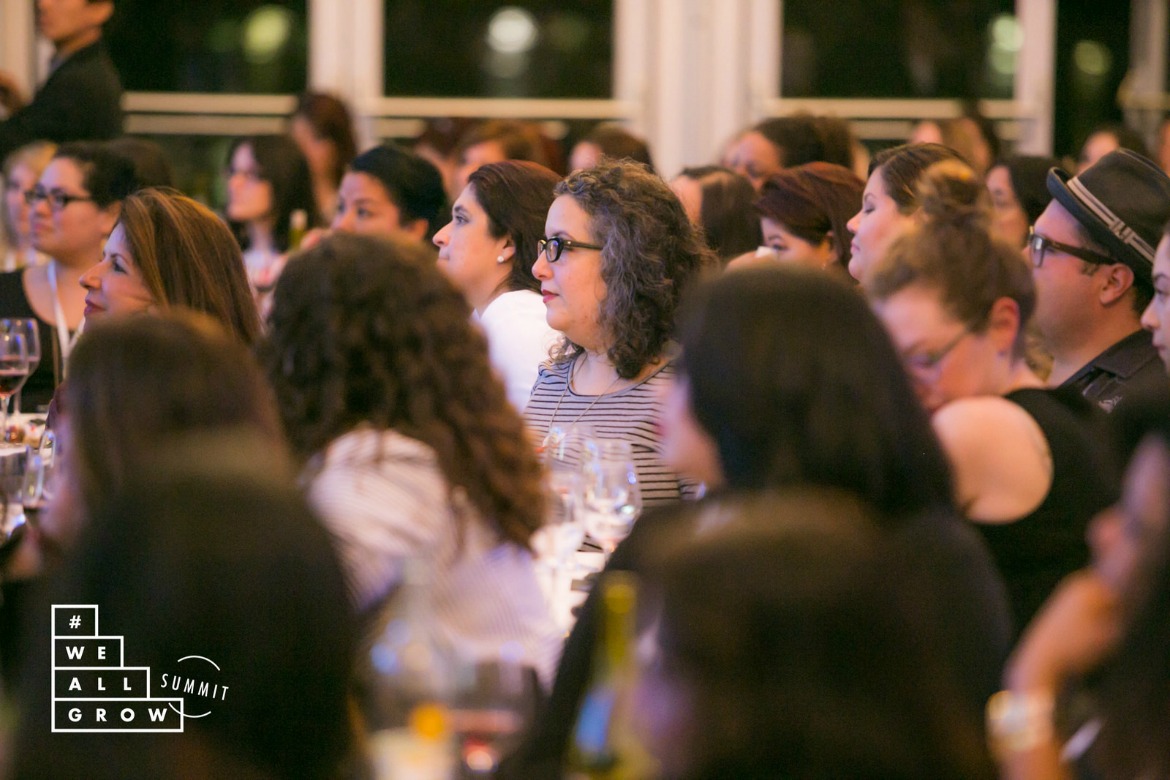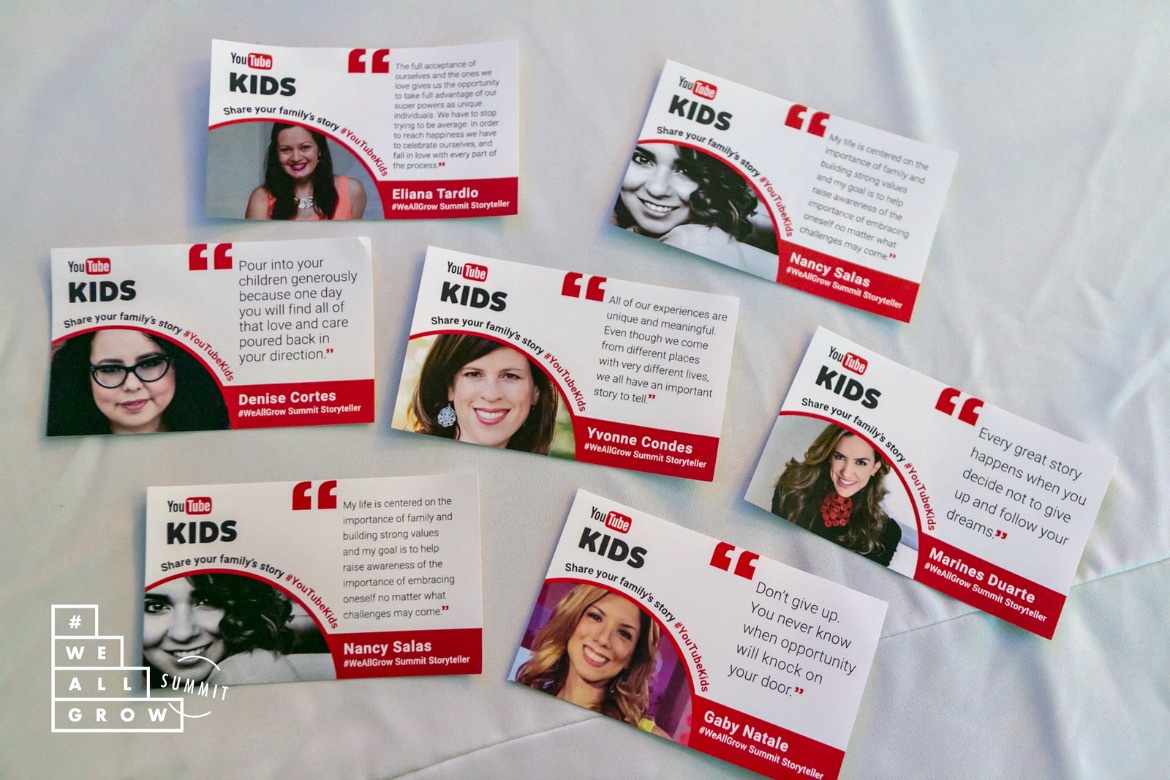 We All Grow Storytellers, presented by YouTube
I was so happy and relieved when it was over. I did it. Everyone's story was so powerful, filled with laughter and tears. You could feel the emotion and hear the sniffles from all directions.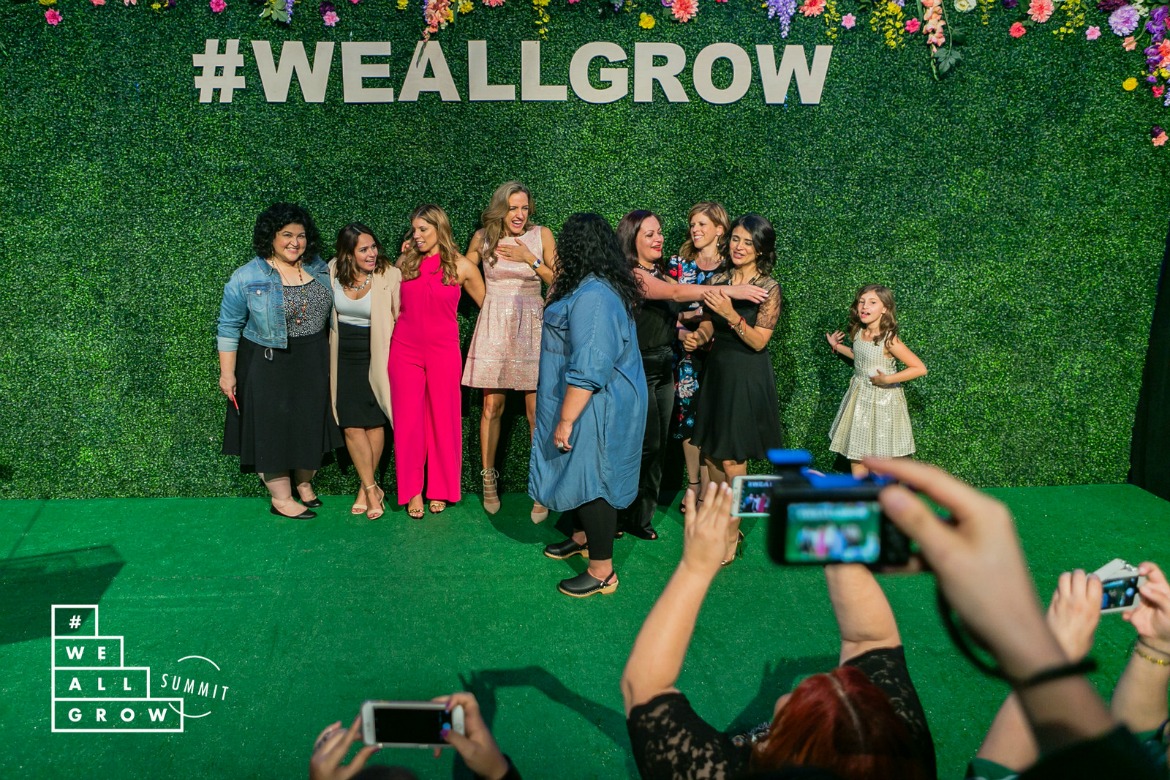 I was so proud of all the ladies who got up on that stage to tell their story along with me. What an experience! The crazy thing? I can't wait to do this again.
Many thanks to Latina Bloggers Connect and YouTube Kids for choosing me to tell my story.
All images courtesy of Robson Muzel + We All Grow Summit