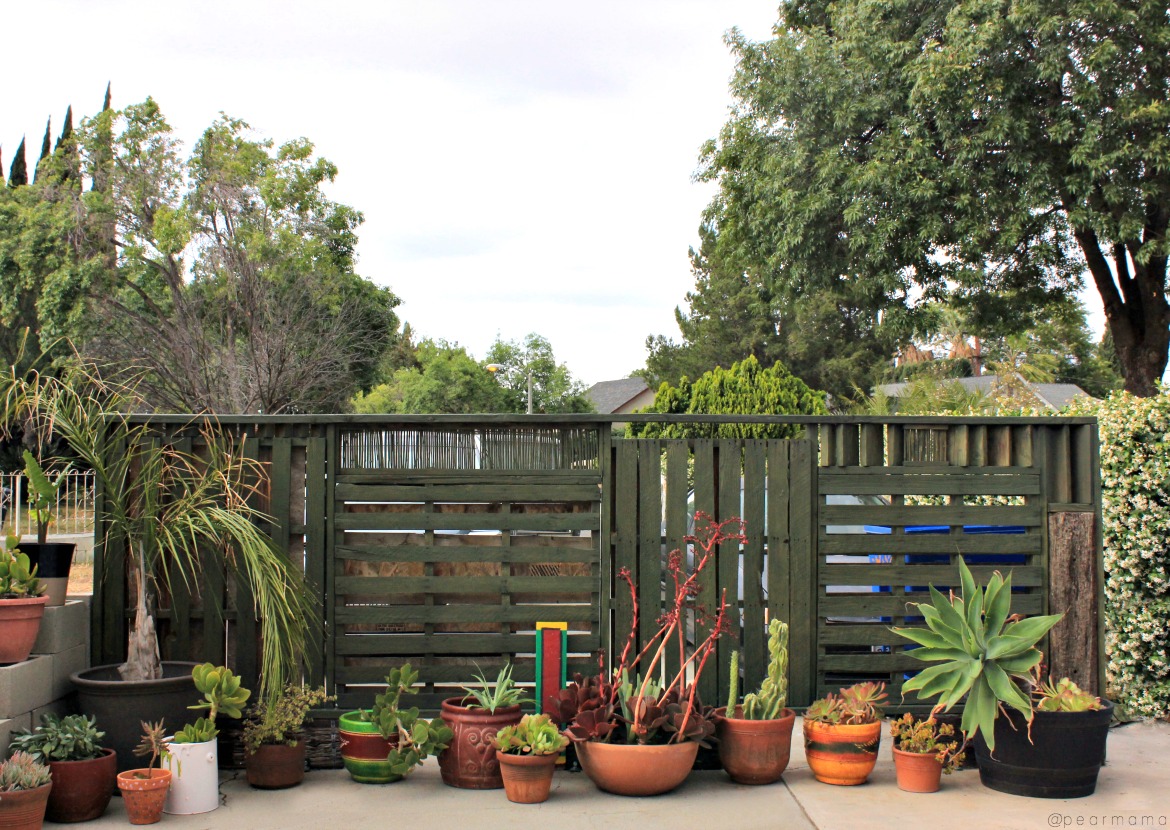 This post is brought to you by Sherwin-Williams.
When you live in a home with eight people, sometimes you just need some extra room to breathe. Spots on the sofa are always filled up, there is never a quiet place to have a phone call and the bathroom situation — forget about it. My husband and I intentionally set out to create a distinct outdoor space for our large family of six baybays because our 1400 square feet of house just wasn't cutting it anymore. How did we do this? By carving out a "patio" area in our driveway. Trust me, our cars don't need all this space, we do.
Our children are usually outside riding skateboards, playing soccer, riding bikes, doing cartwheels on the grass and playing guitar so this made perfect sense. We set up chairs, tables, potted plants, candles — all the things to make it feel like an extension of our living room.
RELATED: Geometric Wall Design + National Painting Week
The only thing we lacked was privacy. As I sat and watched my kids play outside, I noticed that every single car that drove through the neighborhood could see us. I wanted my family to feel comfortable, cozy and private, so I knew we had to get creative really quick. That's when we came up with the clever idea to build a temporary fence on our rather long driveway. A cement block wall and a wooden dog-ear fence was too pricey, so we came up with the idea of repurposing recycled wooden pallets. Propped on railroad ties and drilled into the concrete for stability, our pallet wall fence has become the focal point of our patio.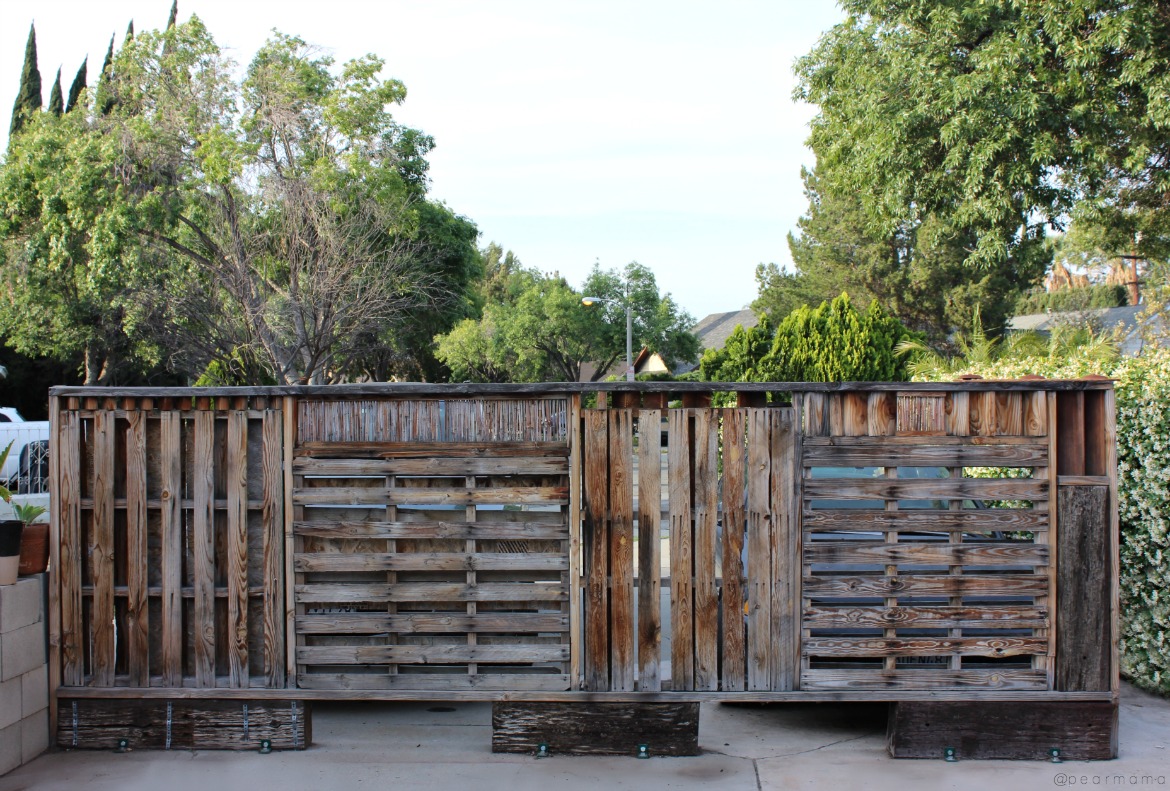 The cutouts and added bamboo pieces make the fence visually appealing and ups the coolness factor.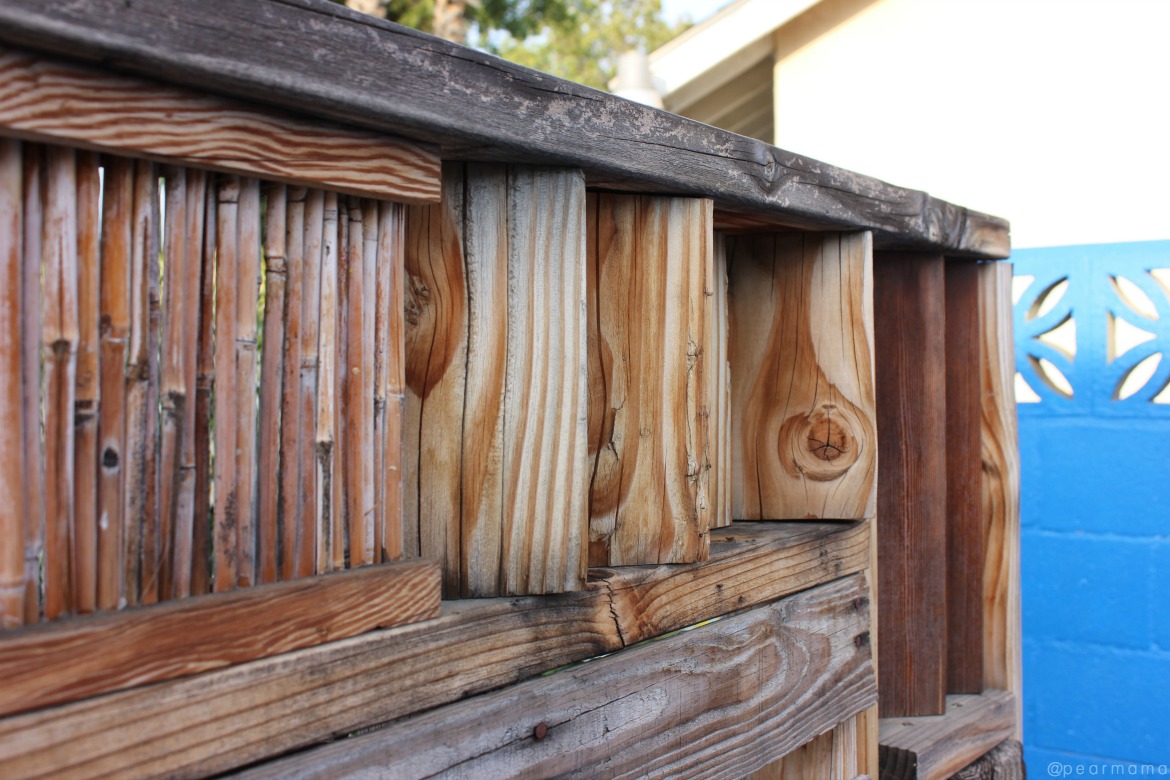 The bamboo is actually one of my favorite things about this wall. I'm happy I have such a creative husband who likes to do projects with me.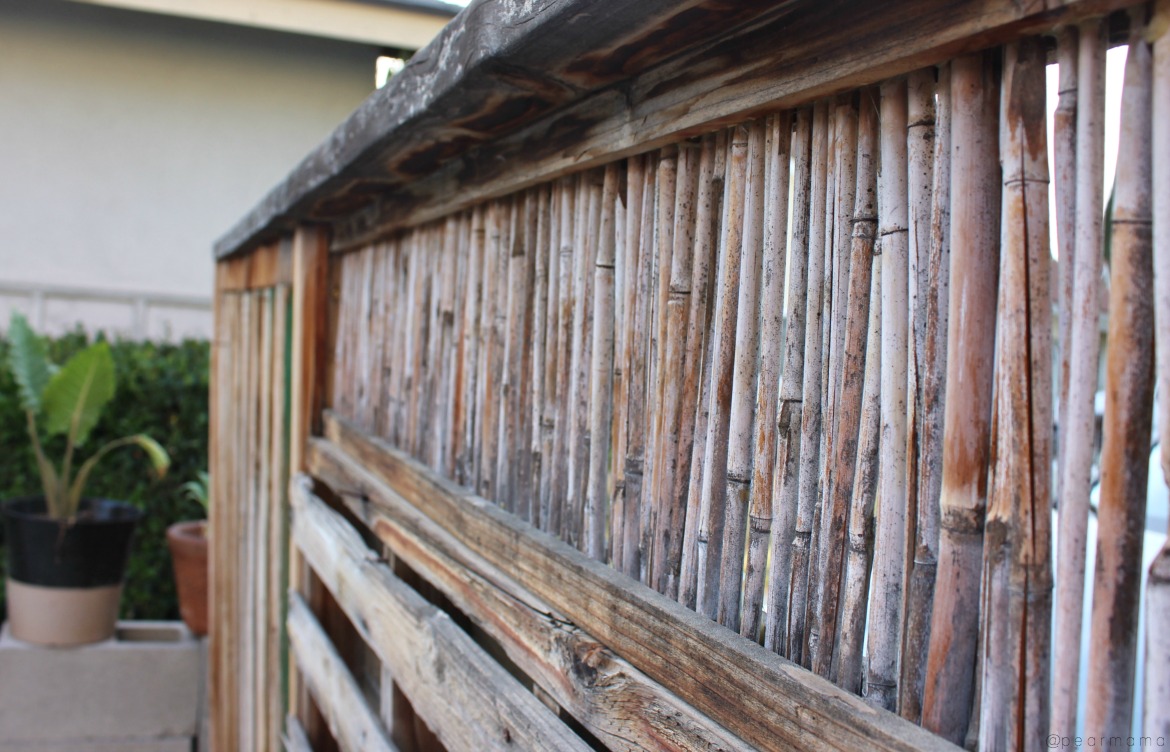 Not only does the pallet wall provide some privacy from the street, it gives us the perfect backdrop for our potted cactus and succulents. Now that we've had it up a few years now, direct sunlight and rain has weathered our beloved pallet wall. I love the rustic look of it, but I realized it needed some TLC.
I was excited to collaborate with Sherwin-Williams for National Painting Week once again, this time to inject some color and offer some protection to our pallet wall with the SuperDeck Deck Care System. It promises to accent and enhance the wood's natural patterns, while providing excellent protection from sun, mildew and premature weathering. It wears away rather than peeling and blistering at the end of its life cycle. Since it can be applied to damp wood, most jobs using SuperDeck® can be finished in one day, which is great for this busy mom with a large family.
First, I had to decide on a color. I used the ColorSnap® Visualizer for Web to find the perfect hue. Simply upload a photo or choose one of theirs, then drag and drop a color or use the brush to virtually paint your scene. It really helped me visualize what my pallet wall would look like.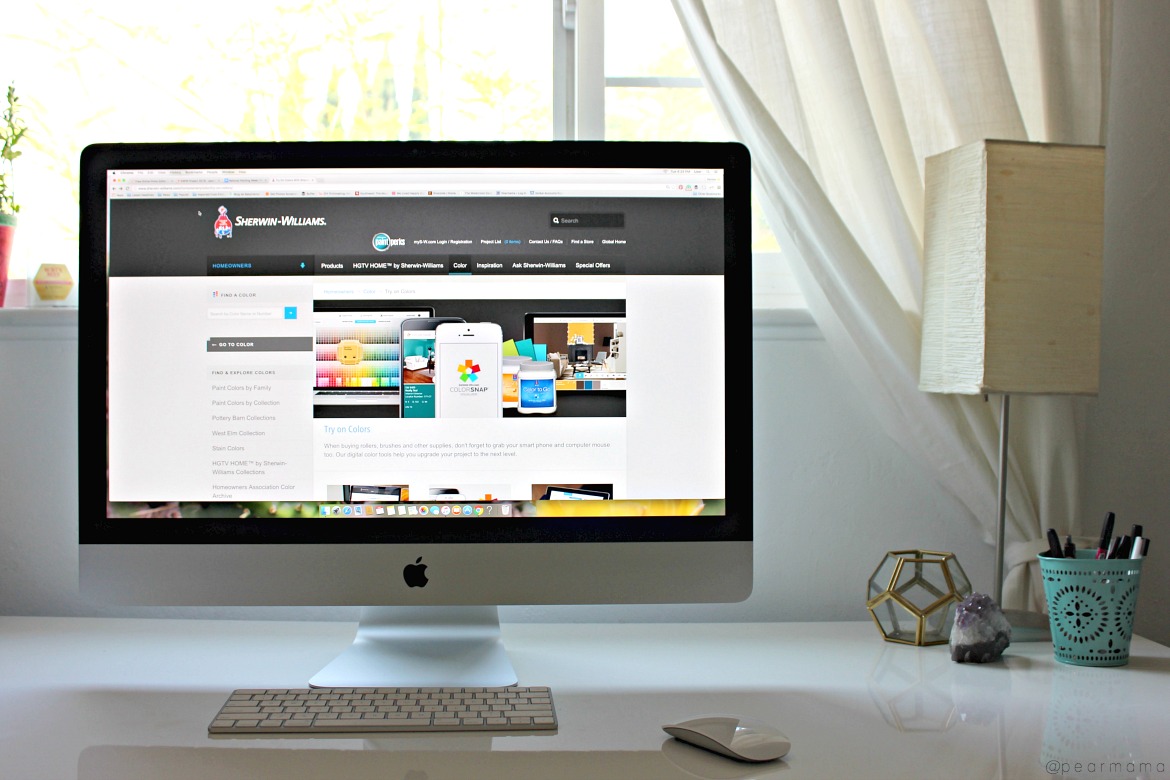 Inspired by a home project I did with Sherwin-Williams Latino last winter, I really wanted the pallet wall to echo the accent color of my home's exterior. Pacific Pine from the SuperDeck® Exterior Waterborne Semi-Transparent Stain line was the perfect hue.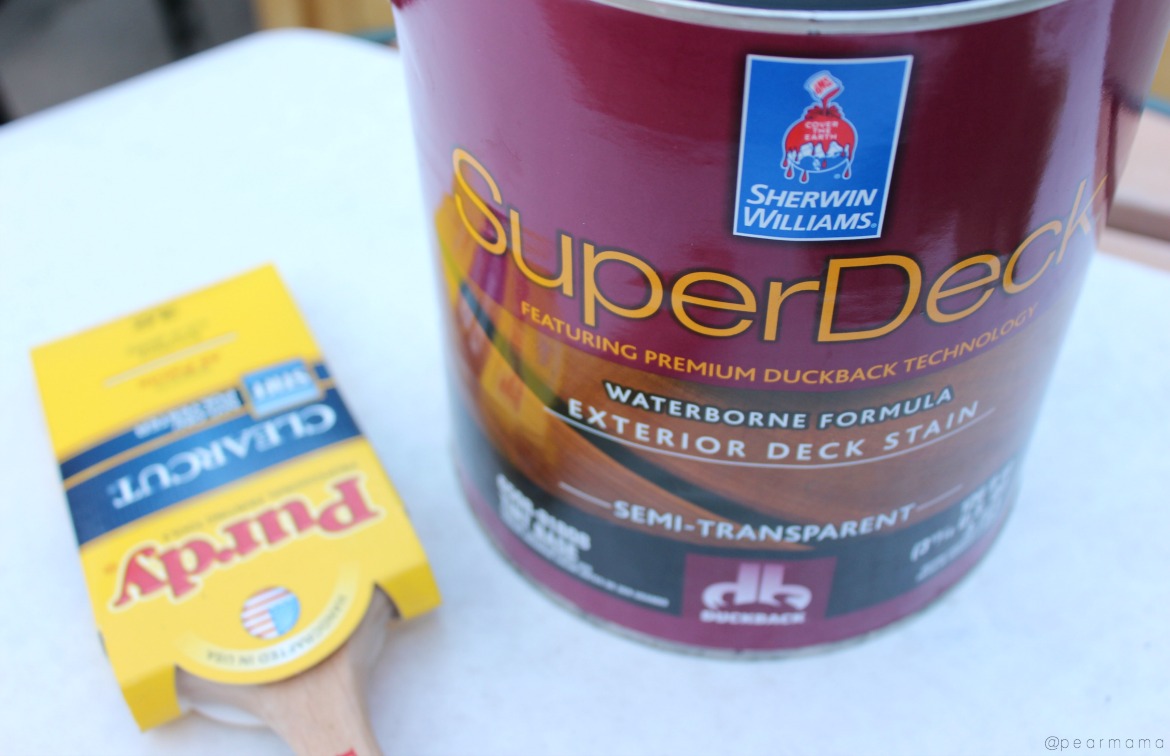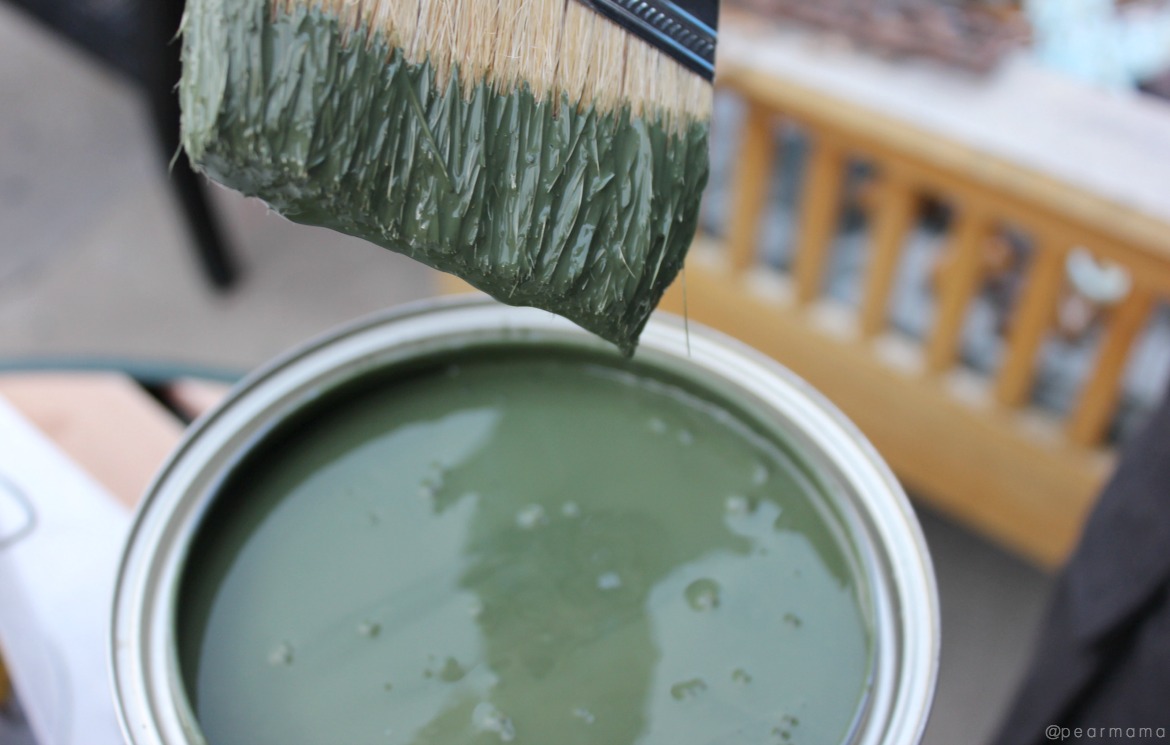 How To Stain a Wood Fence
Prepare the surface. Remove any decorative items and nails from wood. Move away as potted plants near the fence, too.
Sand any rough patches with sandpaper. Secure any loose pieces of wood with wood glue. Clean any mold or mildew from the wood with a solution of bleach and water. Give fence enough time to dry, at least 24 hours.
Lay a canvas drop cloth on the ground beneath the fence. Be sure to protect nearby surfaces and objects to protect them from stain spatters.
There are several different ways to apply the stain: paint brush, nap roller or a spray gun. It all depends on how large your surface is and how much time you have to devote to your project. Since I wanted to maintain the rustic vibe of my pallet wall and there are lots of little areas in the fence a roller couldn't reach, we used a 4-inch paintbrush.
Don't forget to use gloves to protect your hands from the stain!

Using the spray gun, brush or roller, apply the stain to your fence in an even coat, working from the top of the fence to the bottom to prevent uneven dripping.

Let dry in between coats. We settled on two coats so you could still see the wood grain underneath.

Be sure to clean up any spills or drips, which might be noticeable. Since the SuperDeck is water-based, any clean up can be handled with soap and water.

Let dry for at least 24 hours.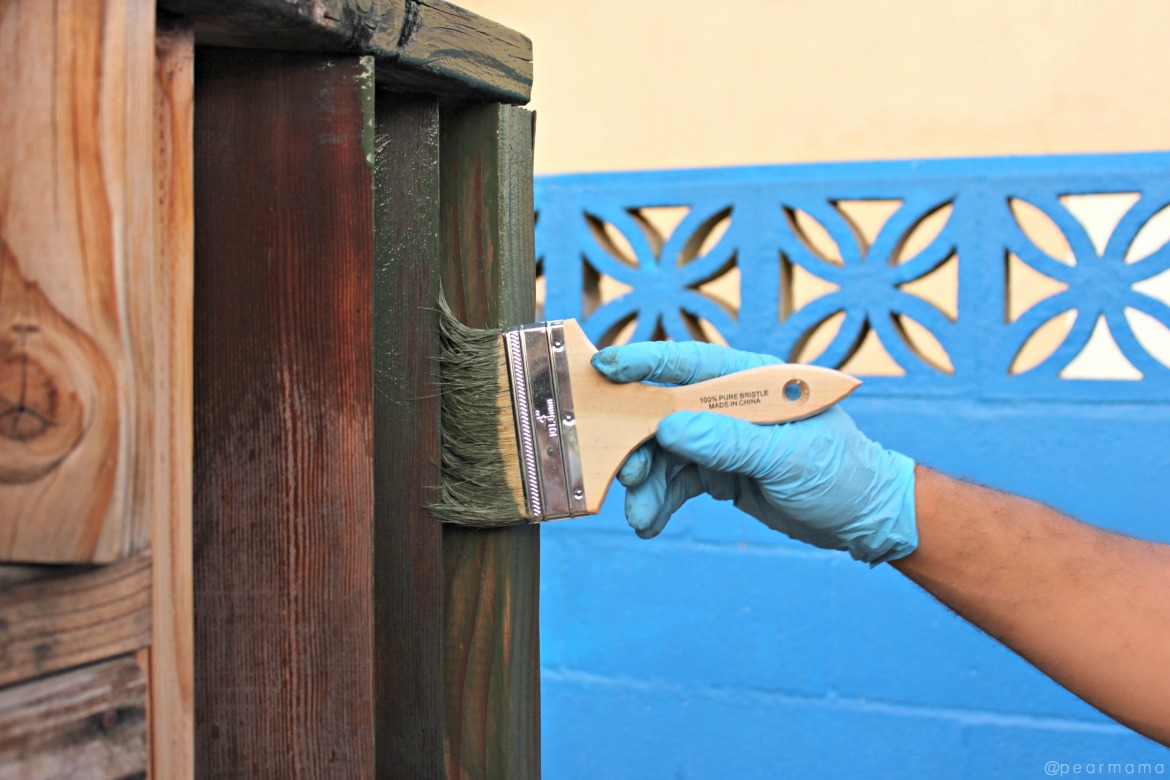 Before we applied the stain, we used a spray bottle filled with water and misted the surface of the wood before brushing the stain and this helped blend any visible strokes from the brush. When I say "we", I totally mean my husband because he is the one who did all the work while I just sat beside him and admired him and his handiwork.
RELATED: DIY Pallet Wall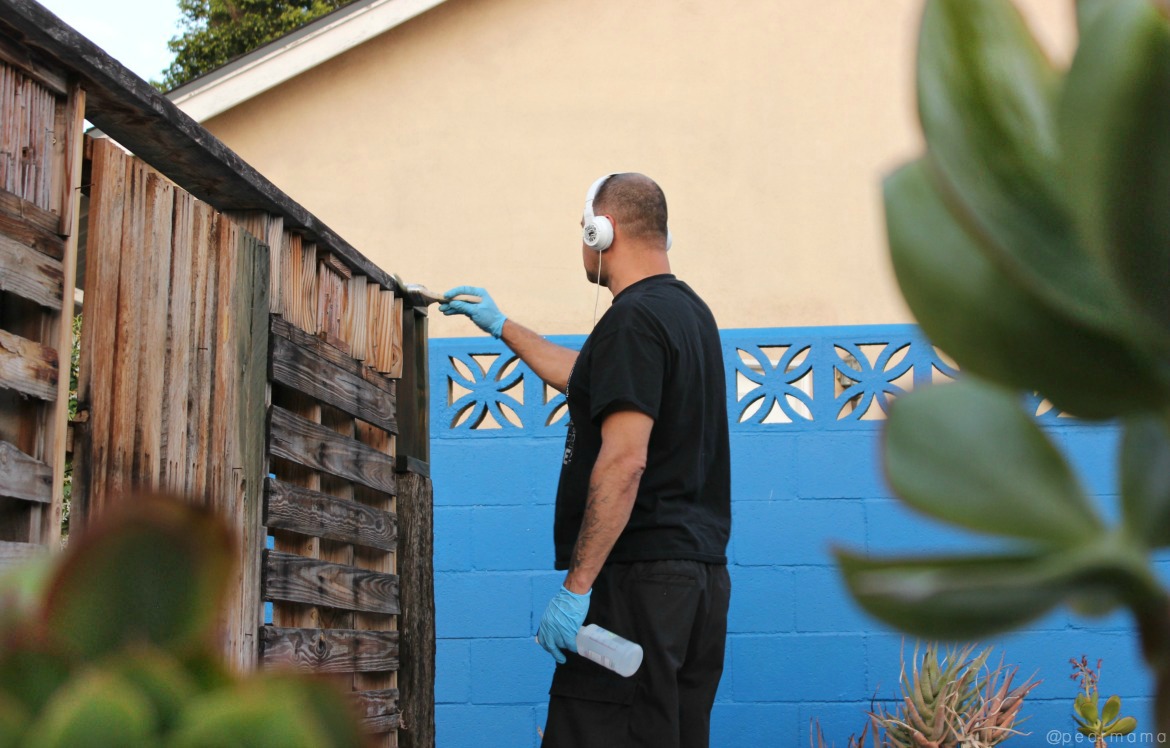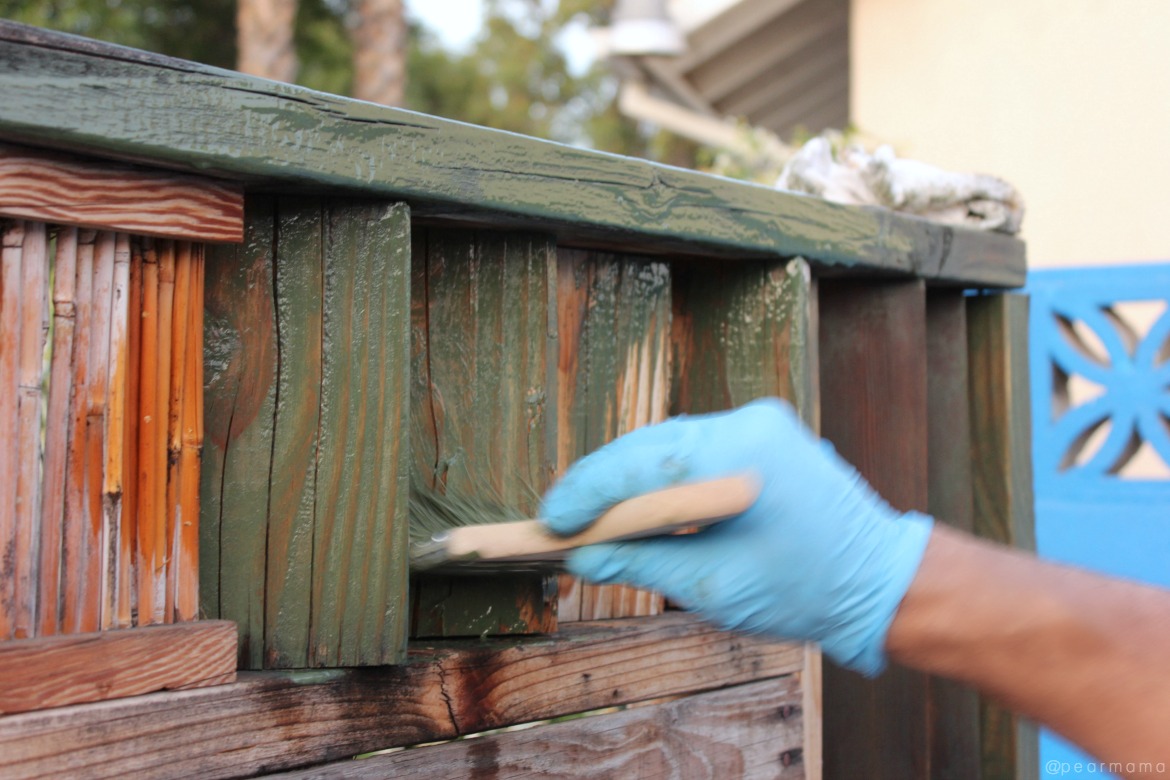 I'm happy that my pallet wall now has some protection from the elements. I just wish we would've done this sooner! The color is subtle and blends well with my cactus and succulents. It also harmonizes with the exterior of my home. I'm so happy with how it turned out.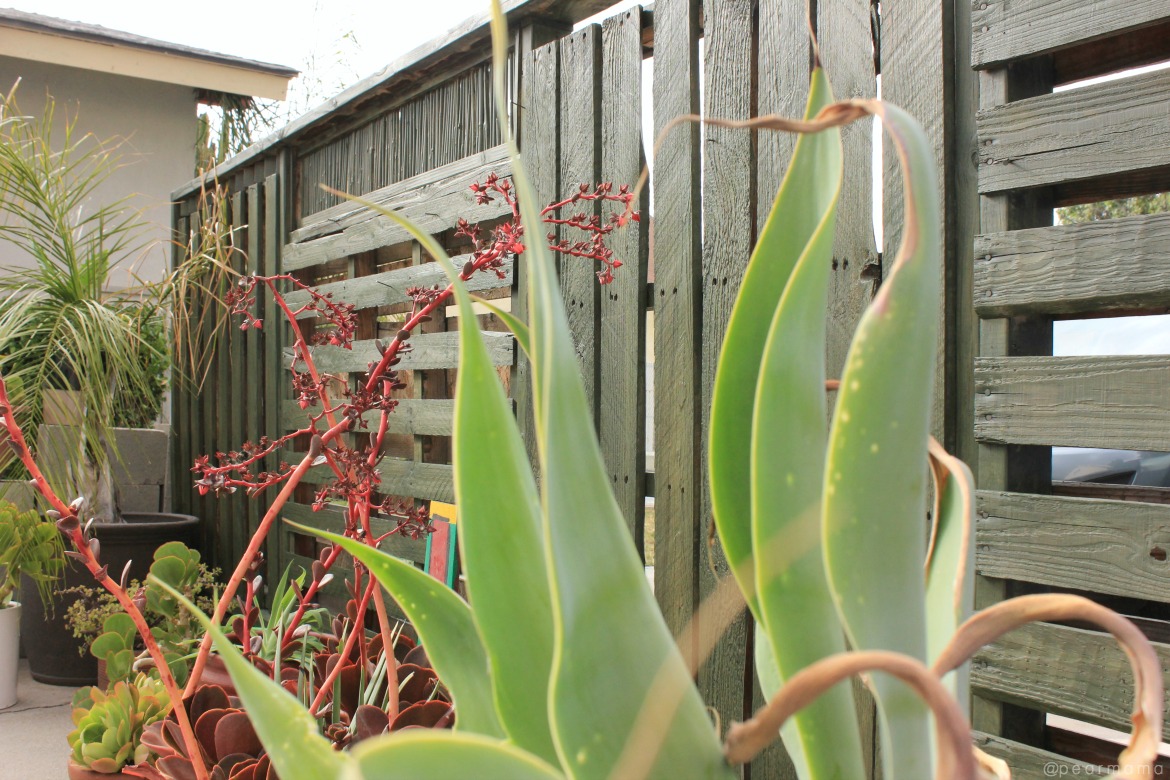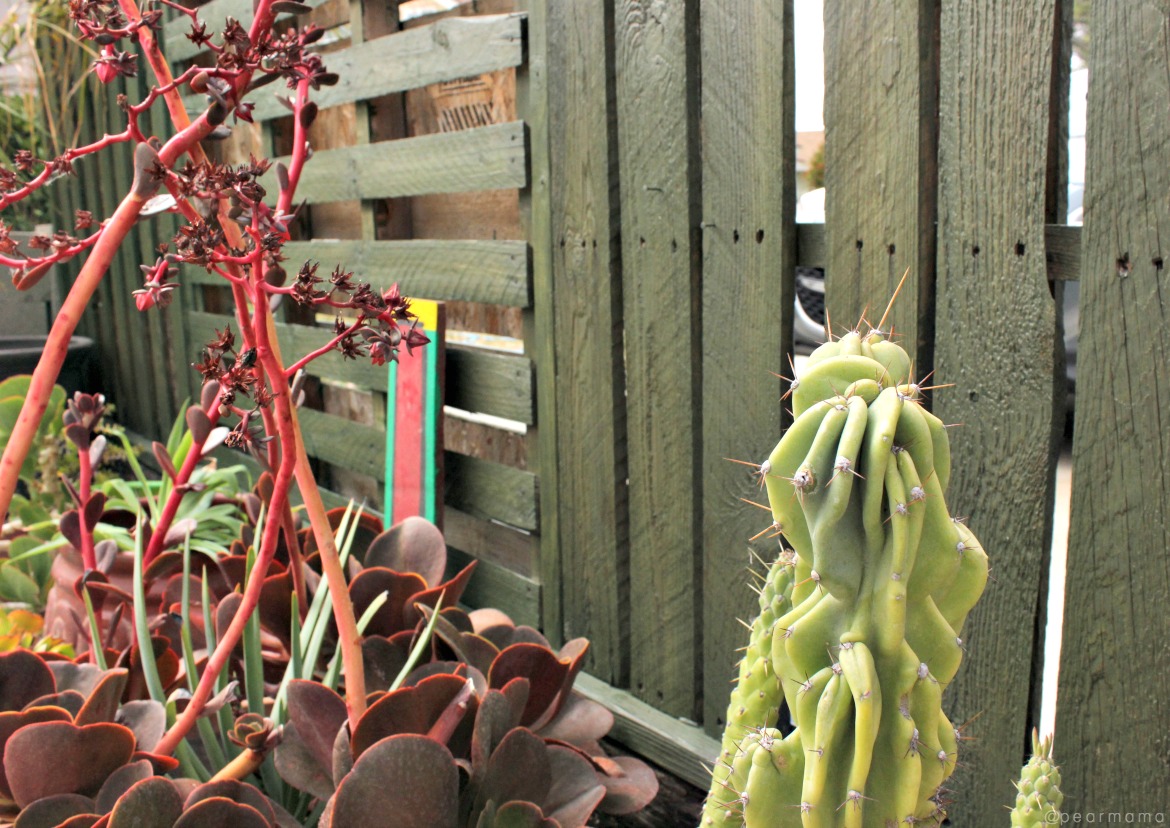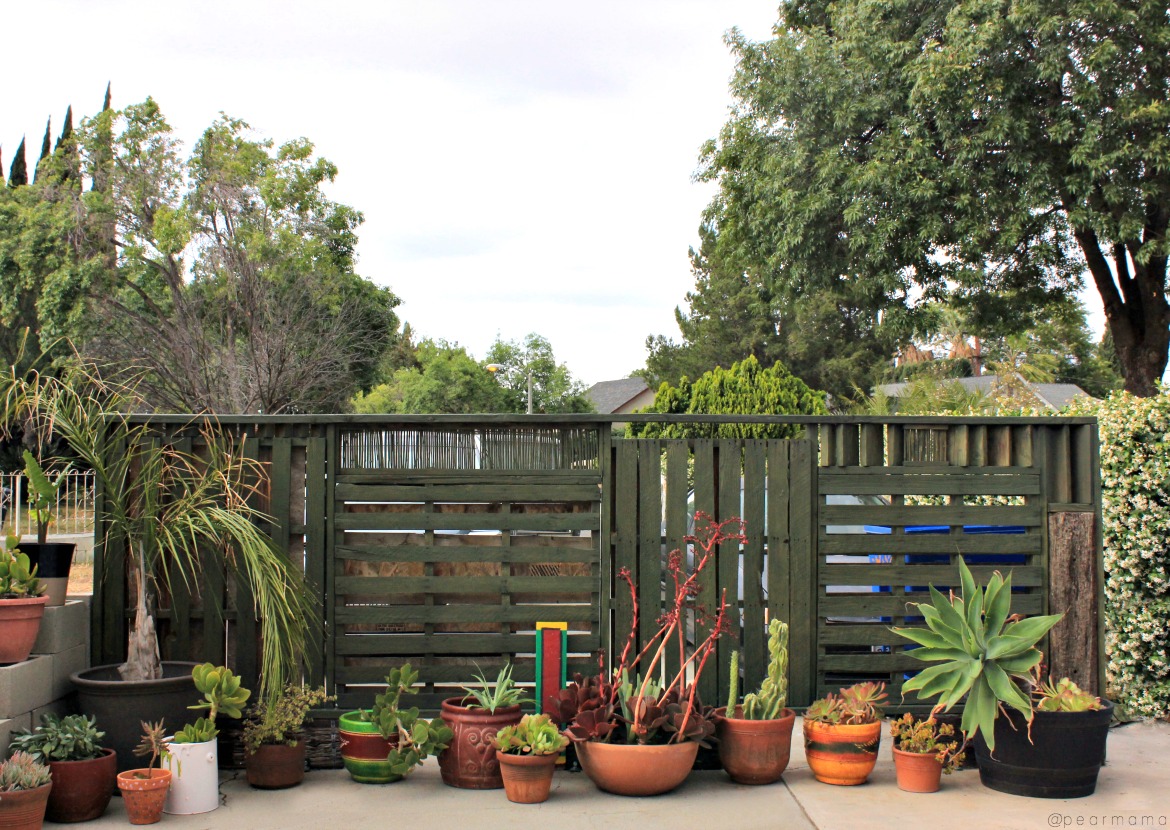 Get social with Sherwin-Williams Latino
Facebook | Twitter | Instagram