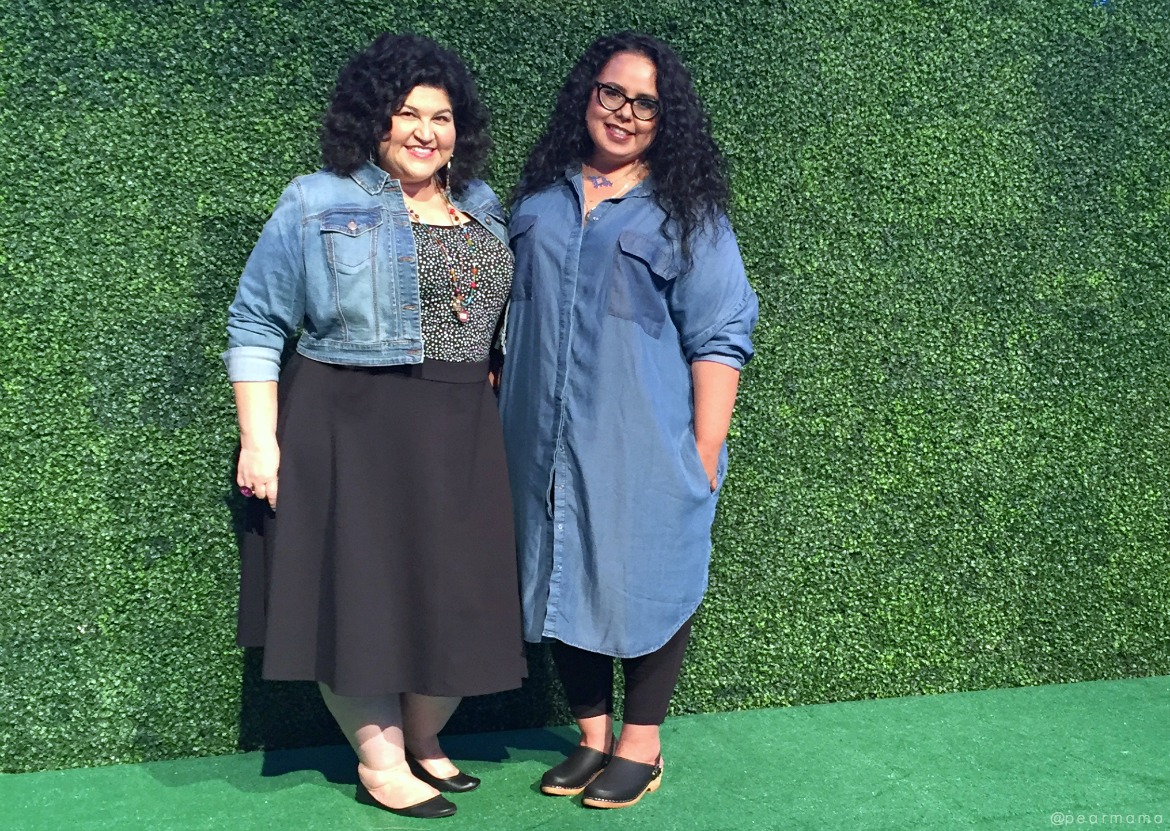 We were having dinner with friends the other night when my girlfriend eyed the cute romper I was wearing and said this to me," You don't have a big stomach. Your waist is small. You're so lucky! I always get jealous when I see a big girl without a big stomach."
Which of course lead to a conversation about stomach rolls, cellulite, saddle bags, big thighs and underwear that has the annoying habit of rolling down — you know, all the things we don't like about our body because God forbid someone pay you a compliment and you actually accept it and move on.
I've always been told I was lucky for having a smallish waist, in comparison to my hips, thighs and backside, which are a world of their own. I suppose it's a good thing, to be a plus size woman with good "proportions". I'm pear-shaped to a fault. The struggle of being a plus size woman with a pear-shaped body type is, you are duped into this mindset that you must accentuate your waist at all times.
RELATED: An ode to fat thighs
Empire waists.
Wrap-around dresses à la DVF.
Bodycon.
Flare dresses.
Belts — both skinny and wide.
All I could do is gaze longingly at shift dresses, tunics and kaftans. You know, the ones the skinny, waif-like girls get to rock.
I recently read: Put a belt on it: The Plus Size obsession with having a smaller waist and she put into words how I've been feeling about this whole visibly smaller waist phenomenon. I decided to throw caution to the wind this year. The beautiful thing about growing older and feeling more comfortable in your skin is you have zero shits to give. I bought a kaftan. And a tunic. Then, when I was looking for something to wear for an event where I had to stand on stage and tell a story, I found this really cool denim dress.
It was the antithesis of what a big girl should wear.
It was oversized, loose. It was boxy. There wasn't a defined waist in sight. I bought it anyway.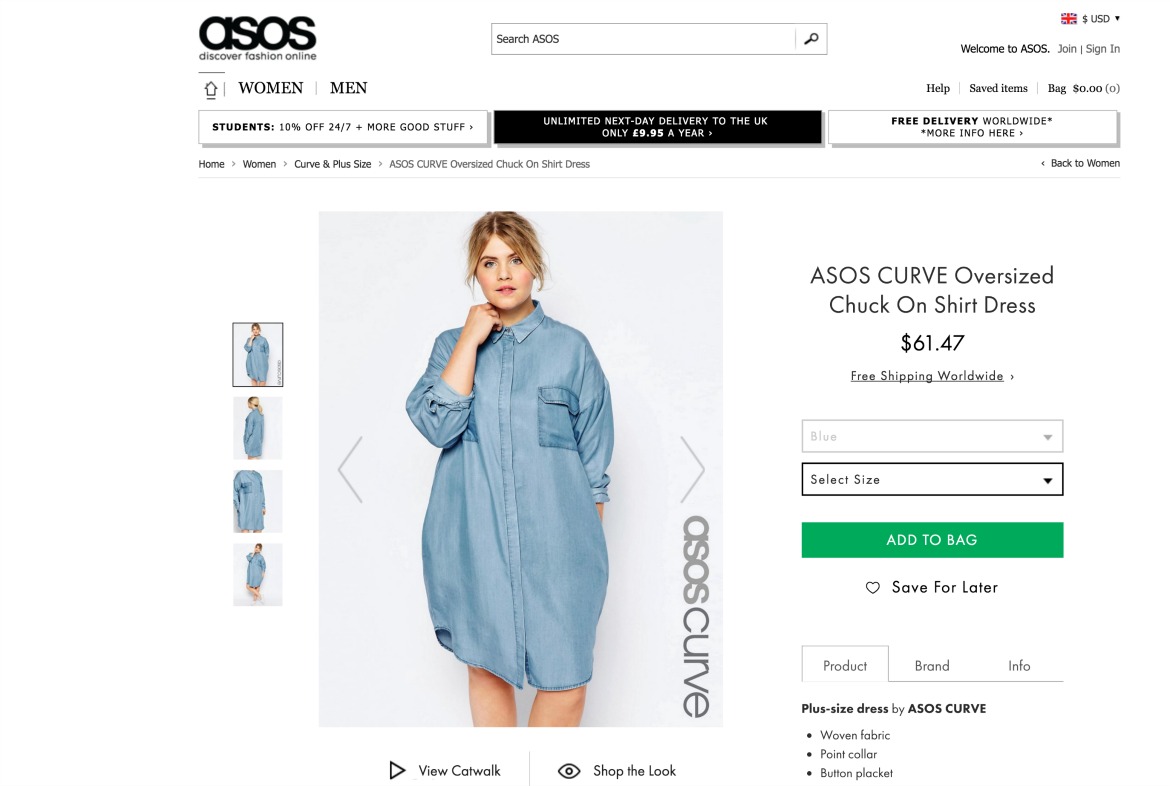 I tried it on (with a belt #facepalm and without), checked it out from all angles, sent pics to my resident fashion blogger amiga for input. I loved the fabric, the length, the comfort of the pockets and the cool style of it.  Still, it sat on my vanity for a good week before I was truly convinced. Ultimately, I had to give myself the standard, listen, you're a grown ass woman and you can wear what you want speech and I was good.
I wore it on stage for We All Grow Storytellers I'm so glad I did. I felt beautiful and I felt like me.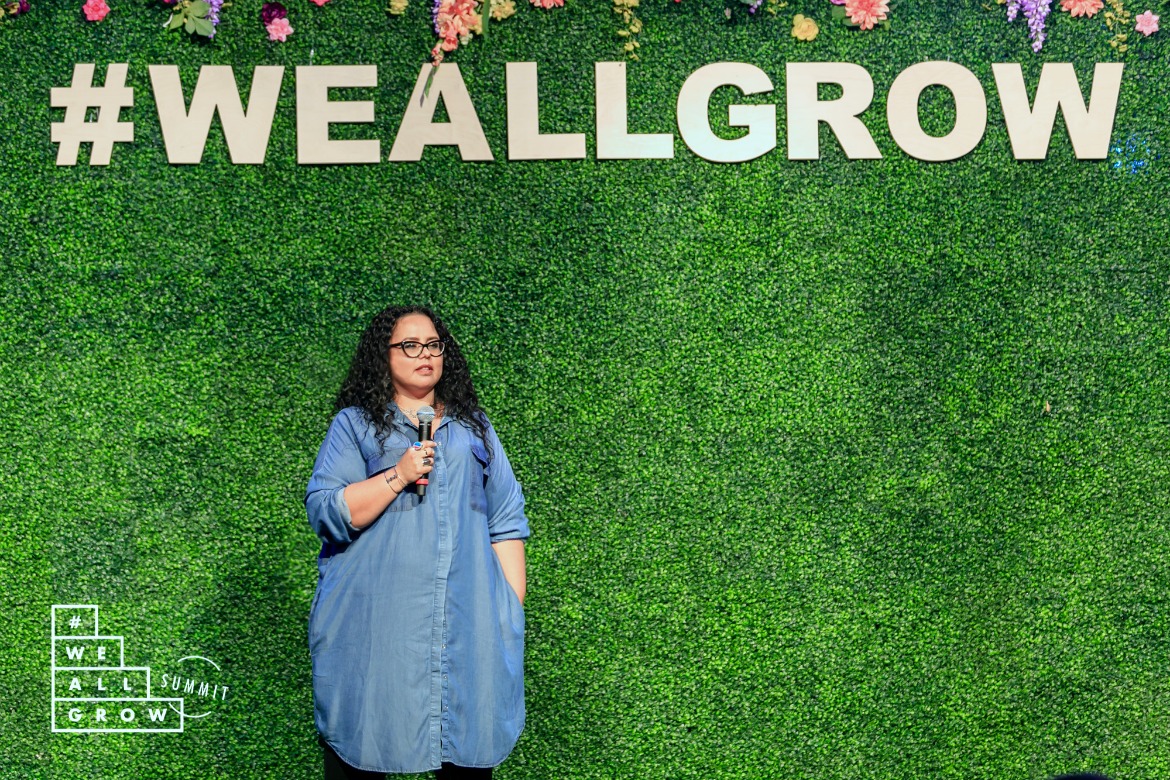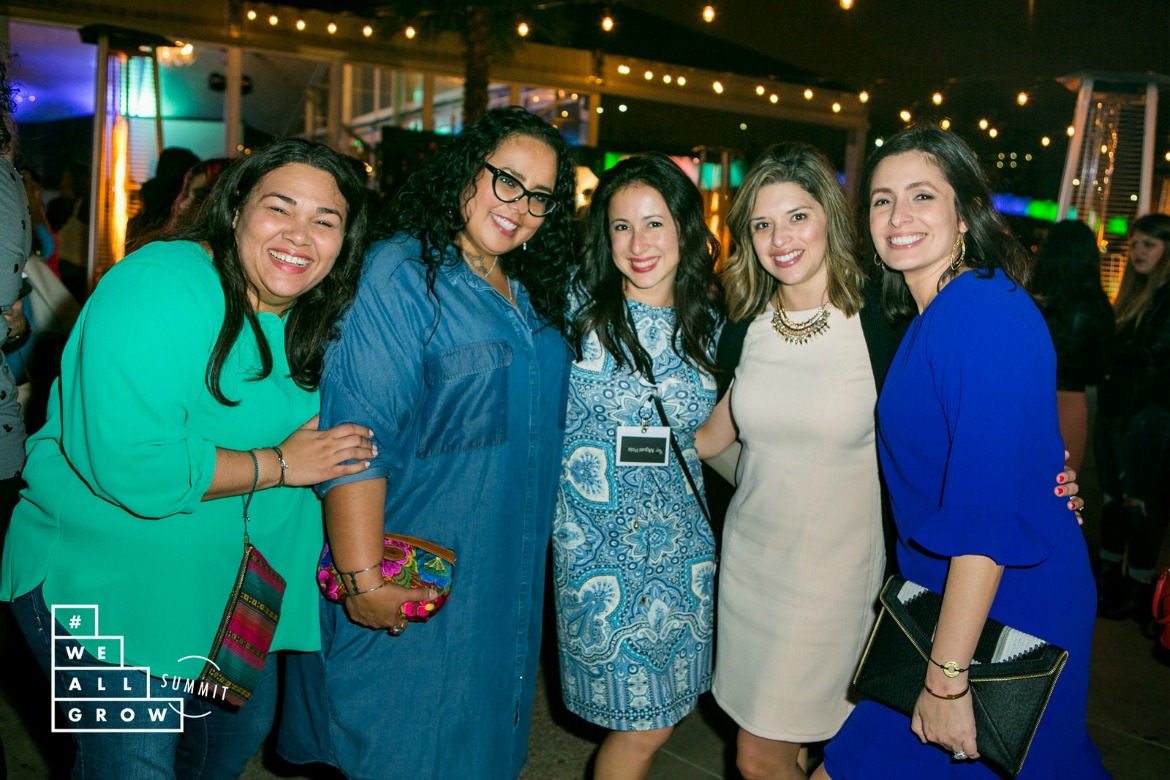 RELATED: We All Grow Storytellers
Still, I looked back at the photos from the evening and couldn't help but cringe at some of them. Where is my waist? Old habits die hard and all that stuff.
Regardless, I'm happy I took the gamble. I don't have to prove how small my waist is. It's under there somewhere. Take my word for it.