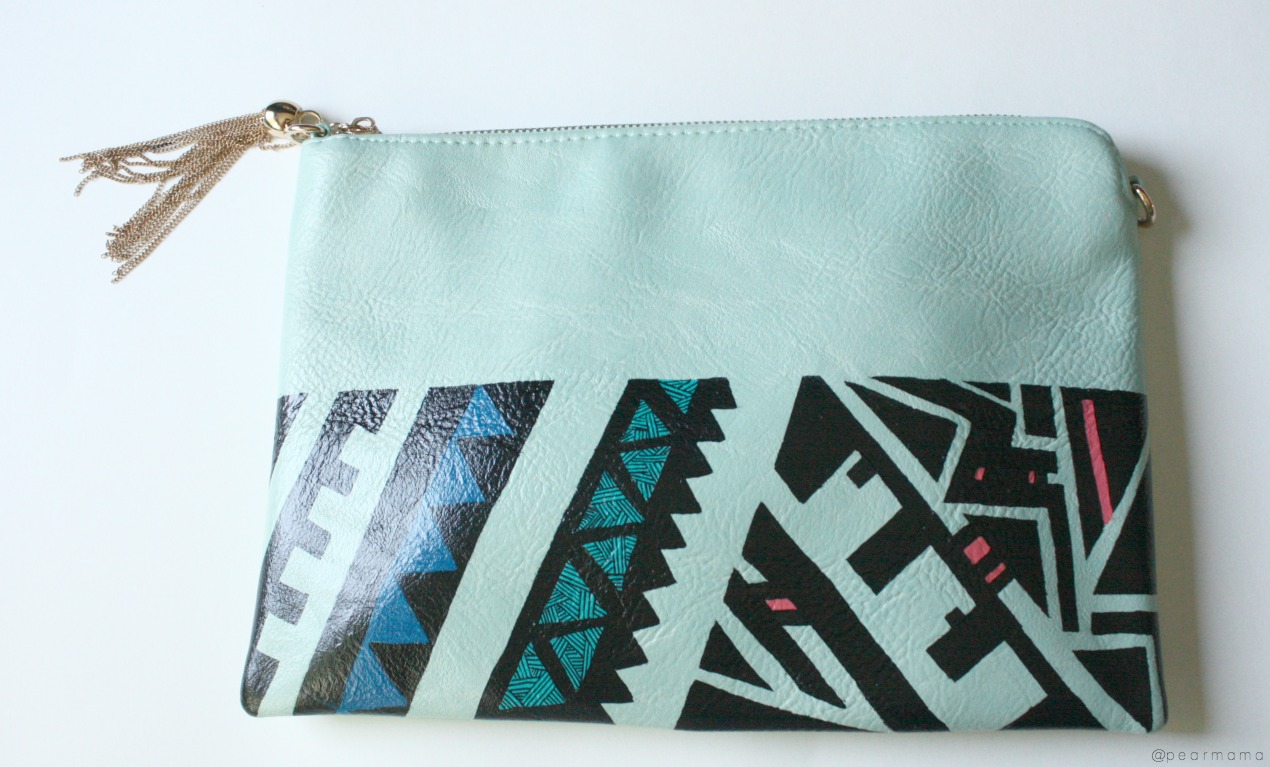 Ever since I was a little girl, I've imagined creating my designs on stuff. Shoes, handbags, backpacks, pillows, scarves, tees, rugs — I would close my eyes and see my artwork on it. That is a designer's dream come true: functional art.
These days, I cannot even buy a plain old clutch bag without doing something creative with it. A fancy well-known ladies magazine sent me this faux-leather bag in robin's egg blue and they wanted me to create something fun with it, to flex my DIY skills. Yeh. Cool. Sounds like fun. I got busy.
What you'll need:
At first, I thought I would just create a geometric design using blue painter's tape. In theory, it would help me create clean lines and make the process easier. If you use blue tape, be sure you press down on the painter's tape firmly, so paint doesn't get underneath and ruin the clean lines. Also, I heart multi-purpose craft paint because it brushes on really smooth and it's great on lots of different surfaces. The Martha Stewart brand is my fave. If you're being really serious, try leather paint. It's pricier but I'm sure the results would be that much more amazing.
RELATED: Wearable Art | Hand-Painted Clutch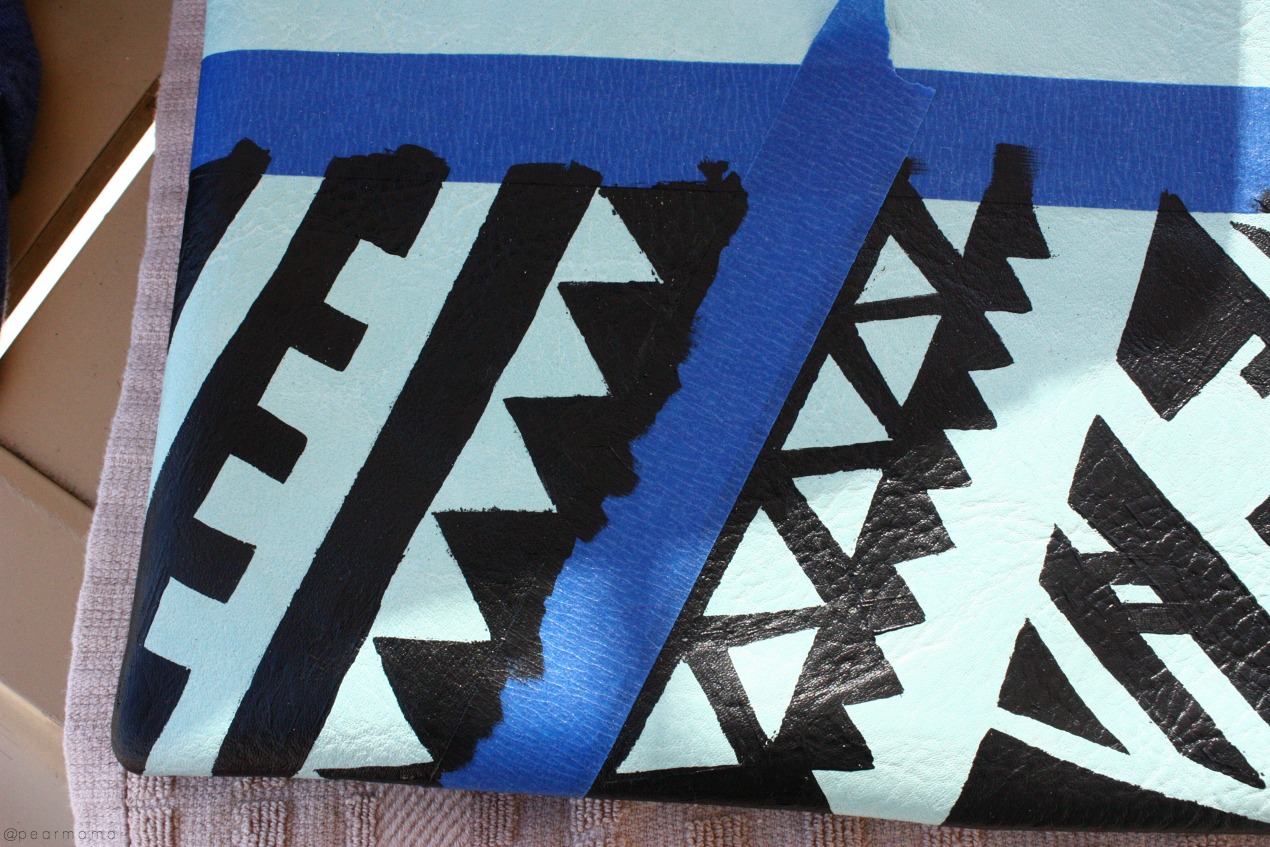 So the blue tape worked in some areas and in others it was wonky city. Once I realized the painter's tape wasn't going to give me the effect I wanted, I ditched it and started to paint free hand. Sure, my lines aren't as crisp as I'd like, but I feel like the design has a personal feel, like a hand has touched it. Which, of course, it did.
It may not look perfect like it was manufactured in a factory but it looks cool. I added a little bit of color, too.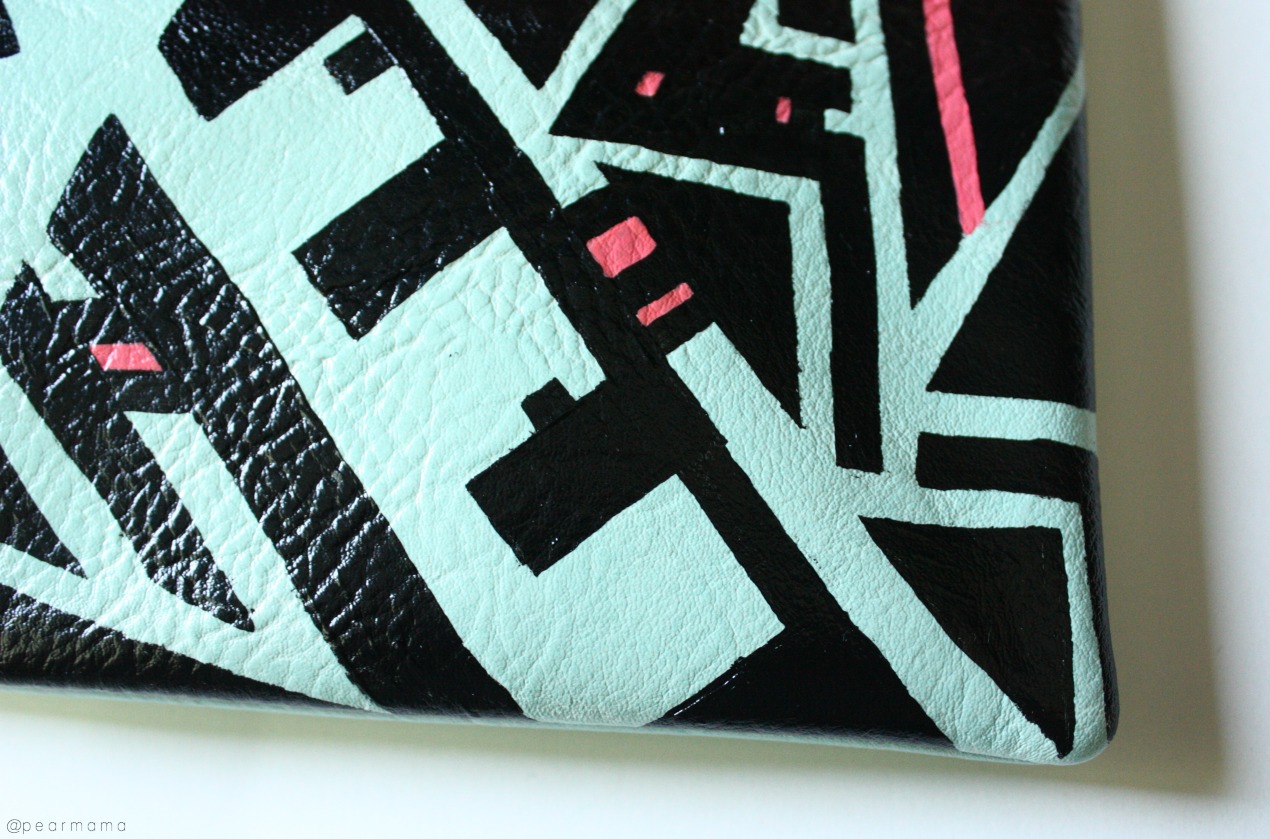 I also went in and used a fine point Sharpie marker to add a few more designs. Sharpies are life.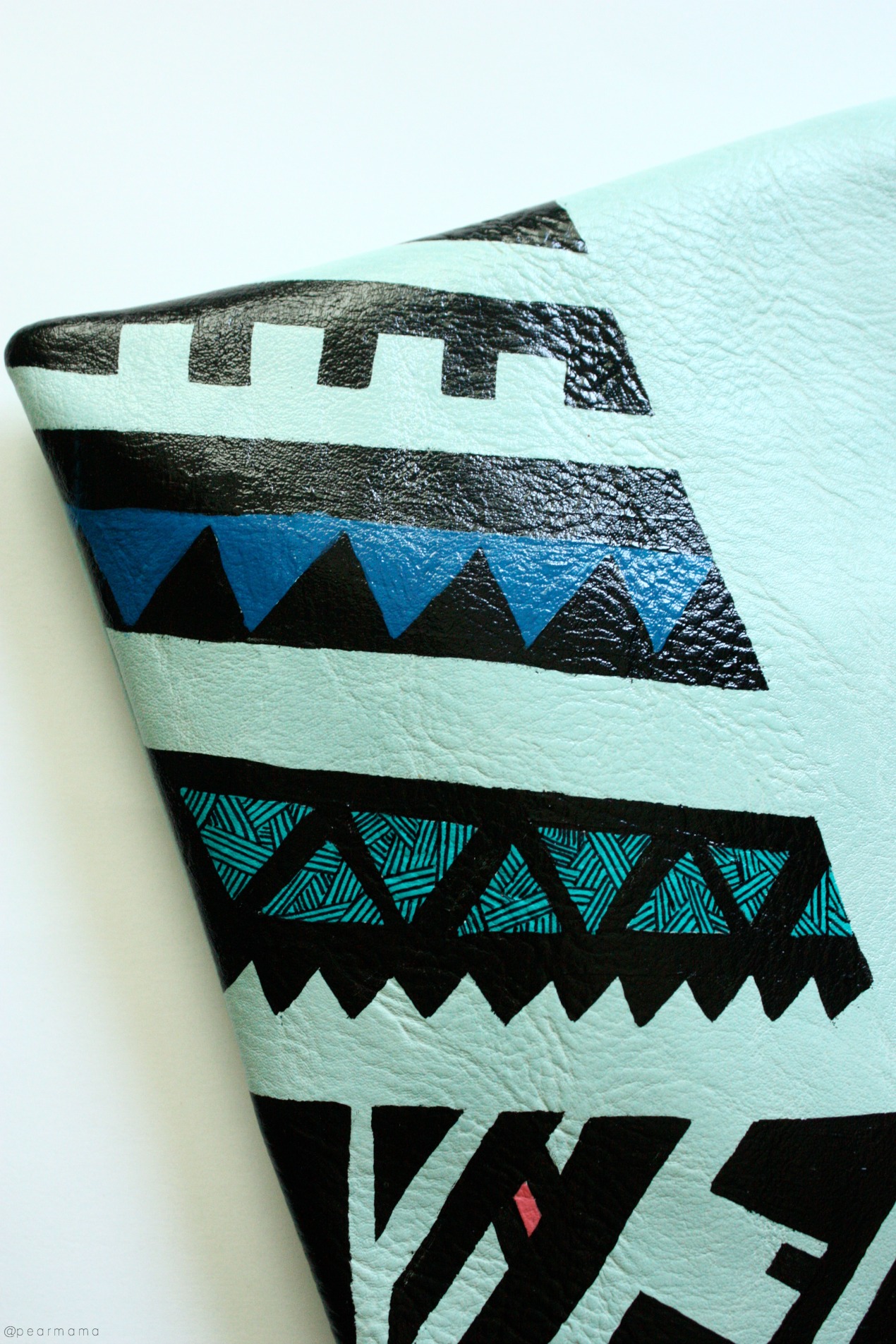 RELATED: DIY Mexican Fabric Clutch Bag
Want to know something funny? The fancy well-known ladies magazine didn't like how it turned out. Not one bit. They wanted me to add some "flair" to it, possibly some ribbon and/or sparkles. Ribbon and sparkles. Alrighty then. Ribbon and sparkles are just not me, friends. After side-eying until my eyeballs threatened to get lost in the abyss of my brain, I decided not to lose any sleep over this project. They passed on featuring it and I went on with my life.
I'd still rock the hell out of this bag though.