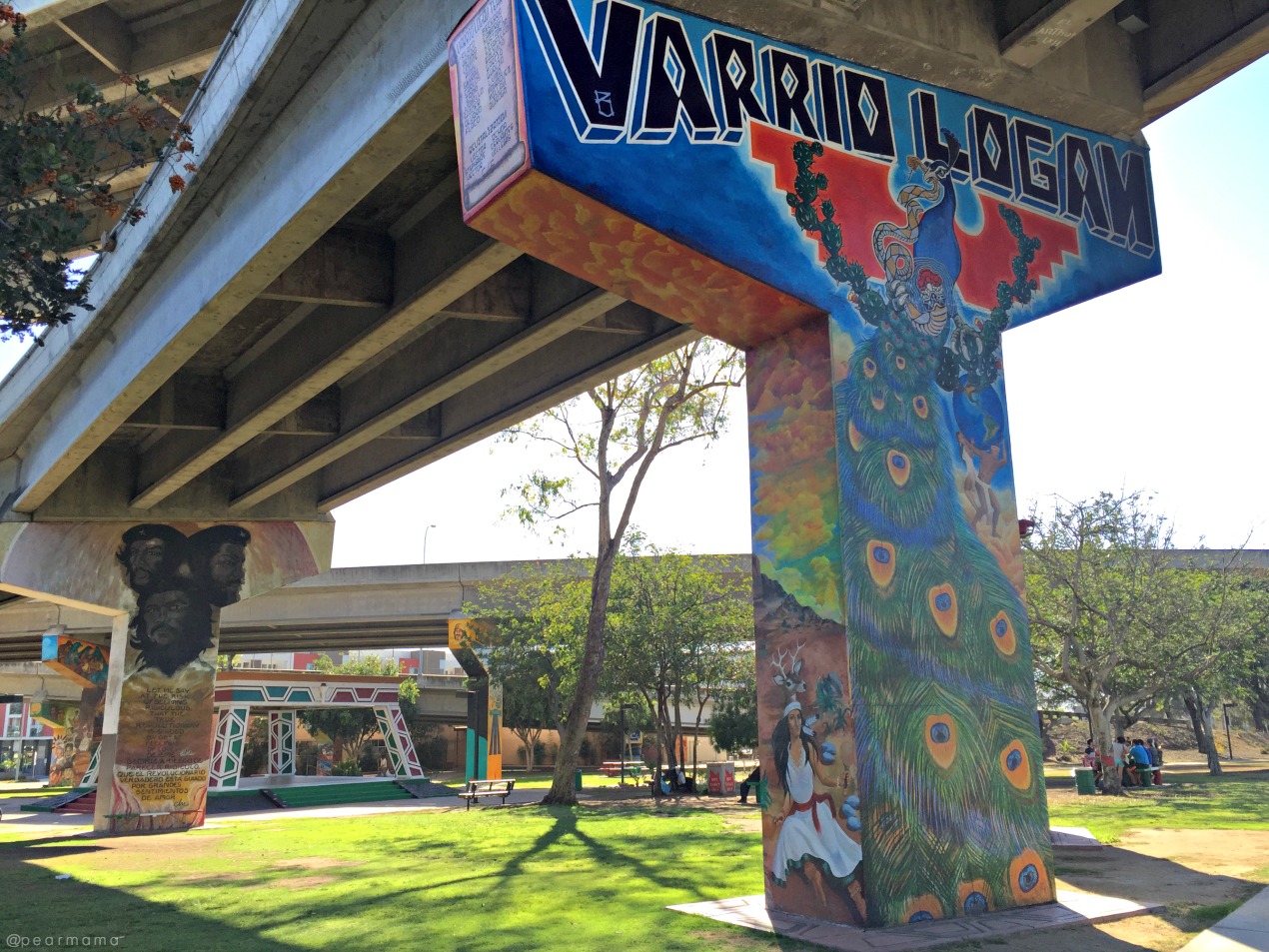 There are two things I really love in this world: San Diego and Chicano Art.
The first part of this love fest started in the 70's, when my parents moved our little family from East L.A to San Diego. We lived in a small bungalow with sunny yellow kitchen cabinets and hardwood floors. My parents were still married and my brother and I spent our days making mud pies, learning how to ride bikes and sitting in the backseat as our mother drove around San Diego in search of antique furniture. During the summer, we took our extended family to all the places we loved in San Diego: the zoo, Balboa Park and all of its museums, Cabrillo National Monument, the Wild Animal Park, Chicano Park, Old Town and of course, the beach. After my parents divorced, my Pops made San Diego his home for several years, so visiting my father meant visiting San Diego, too.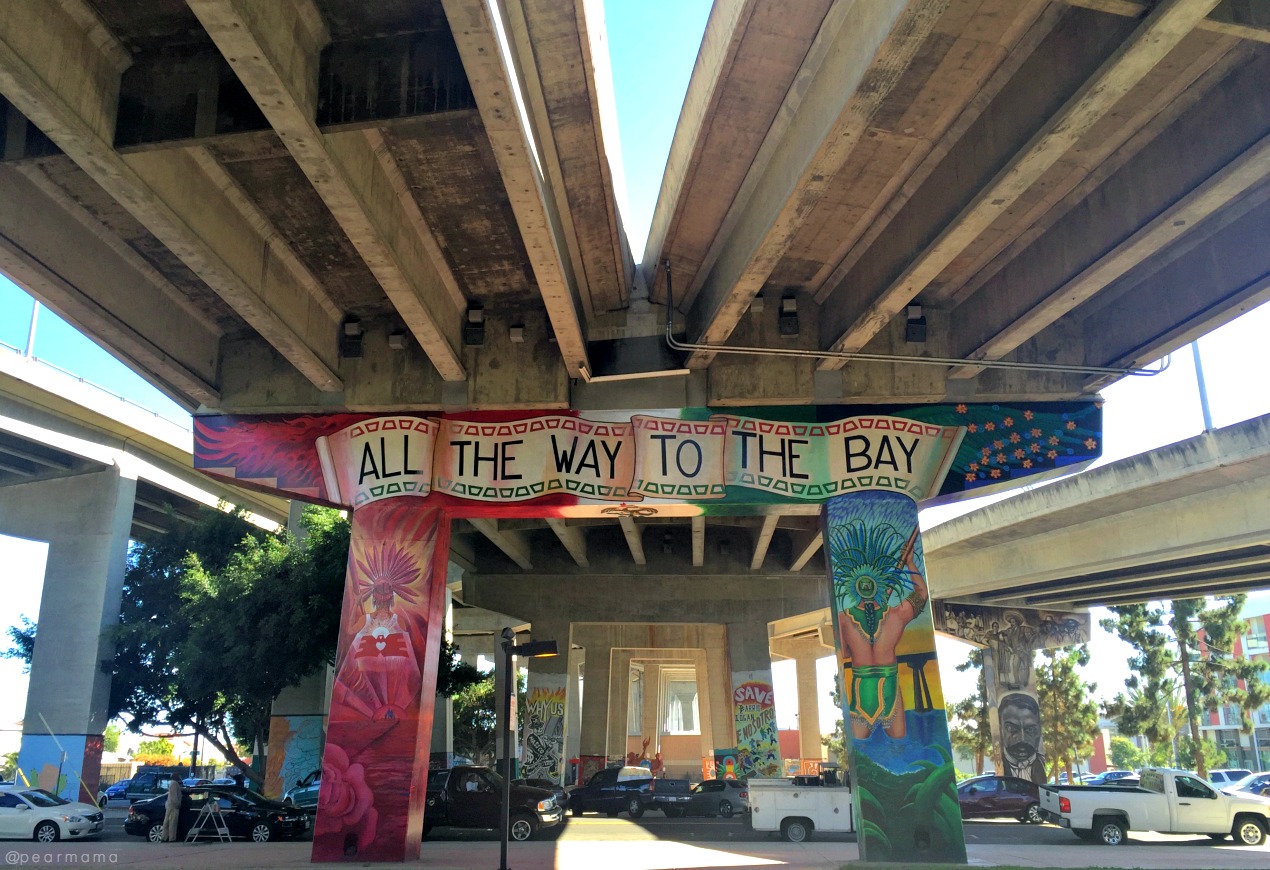 Chicano Park
One of my favorite places in San Diego is a very unassuming place underneath the San Diego Coronado Bridge, in Barrio Logan. This area has gone through many changes, some not wanted by the community, especially when waterfront access to the beach was blocked and then when the barrio was sliced in two by the I-5 freeway. Bolstered by the Civil Rights movement, the Chicano Movement awakened their political awareness and sense of empowerment. This is where the art comes in. Like the nopal that grows from the concrete, the community took action and made the park beautiful and educational, sharing the history and culture of Mexican-Americans. When you drive by, your eyes can't help but feast on the explosion of art. No trip to San Diego is complete without a stroll through Barrio Logan and Chicano Park.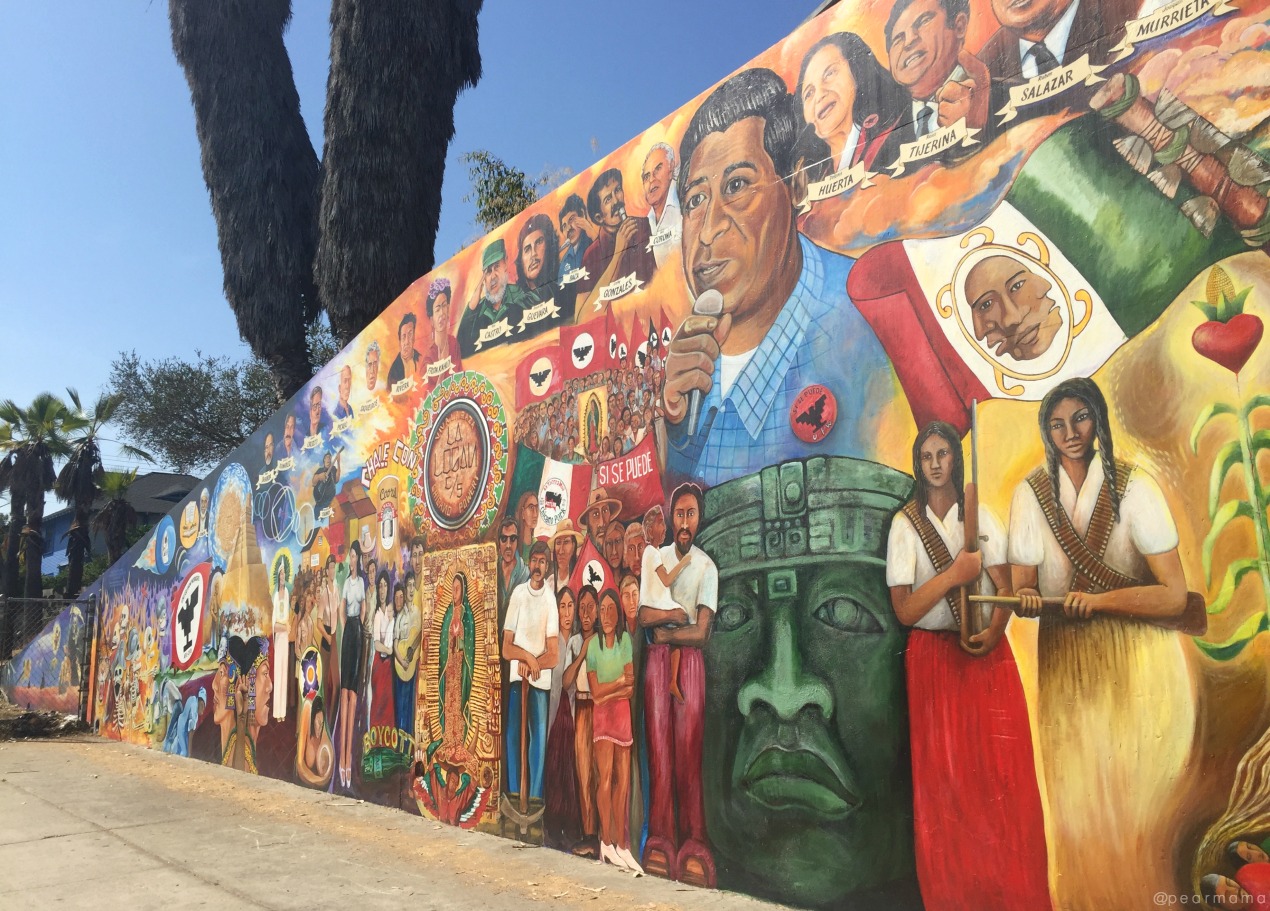 #TheNewKia Experience
Fast forward twenty years and I found myself back in San Diego, this time for Kia's Brand Experience, to check out their fleet of 2017 vehicles. Two days of hanging out with old and new friends at the Hard Rock Hotel in perfect sunny San Diego, driving around in really cool cars don't mind if I do. I was definitely educated about Kia Motors and I now have a ton of respect for a brand that has rebuilt itself to be ranked #1 in owner satisfaction. Now, every time I see a Kia on the road, I pay attention. Look at all those beauties, ready for us to take a spin.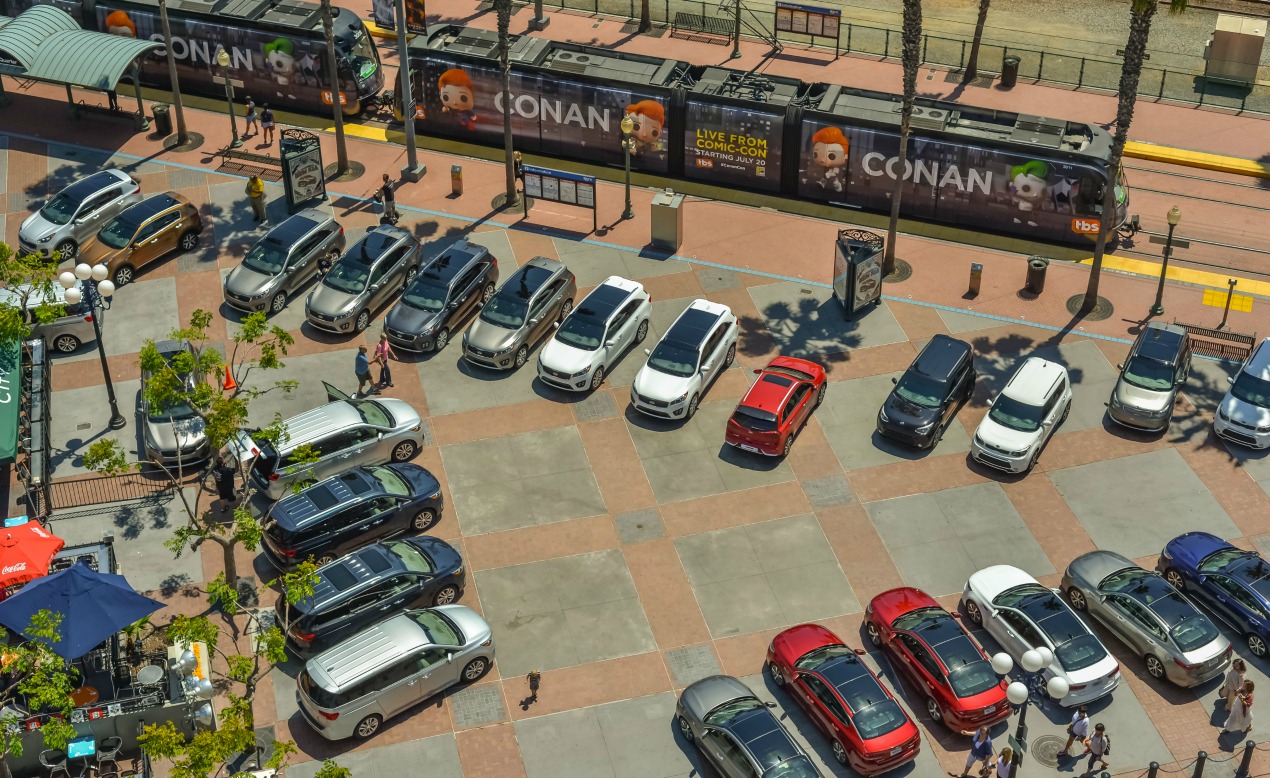 We had the entire day to drive around San Diego, take in the sights and sounds, stop for a donut at Krispy Kreme (#yas) and get a feel for the cars. My driving partner for the day was Kathy from Crafty Chica and I was so happy because she lives in Arizona and I live in California and I'm always thankful for any time we get to spend together. Trying to figure out which Kia we wanted to drive was our only dilemma. I've already driven the Kia Sedona (which my family loved) and I've also driven the Kia Sorento (if I had to choose, it would be my favorite Kia model but don't quote me on that — they are all pretty freaking cool). I wanted to give another model a try and the Kia Soul EV was calling my name.
RELATED: SoCal Beach Adventures in the Kia Sedona XL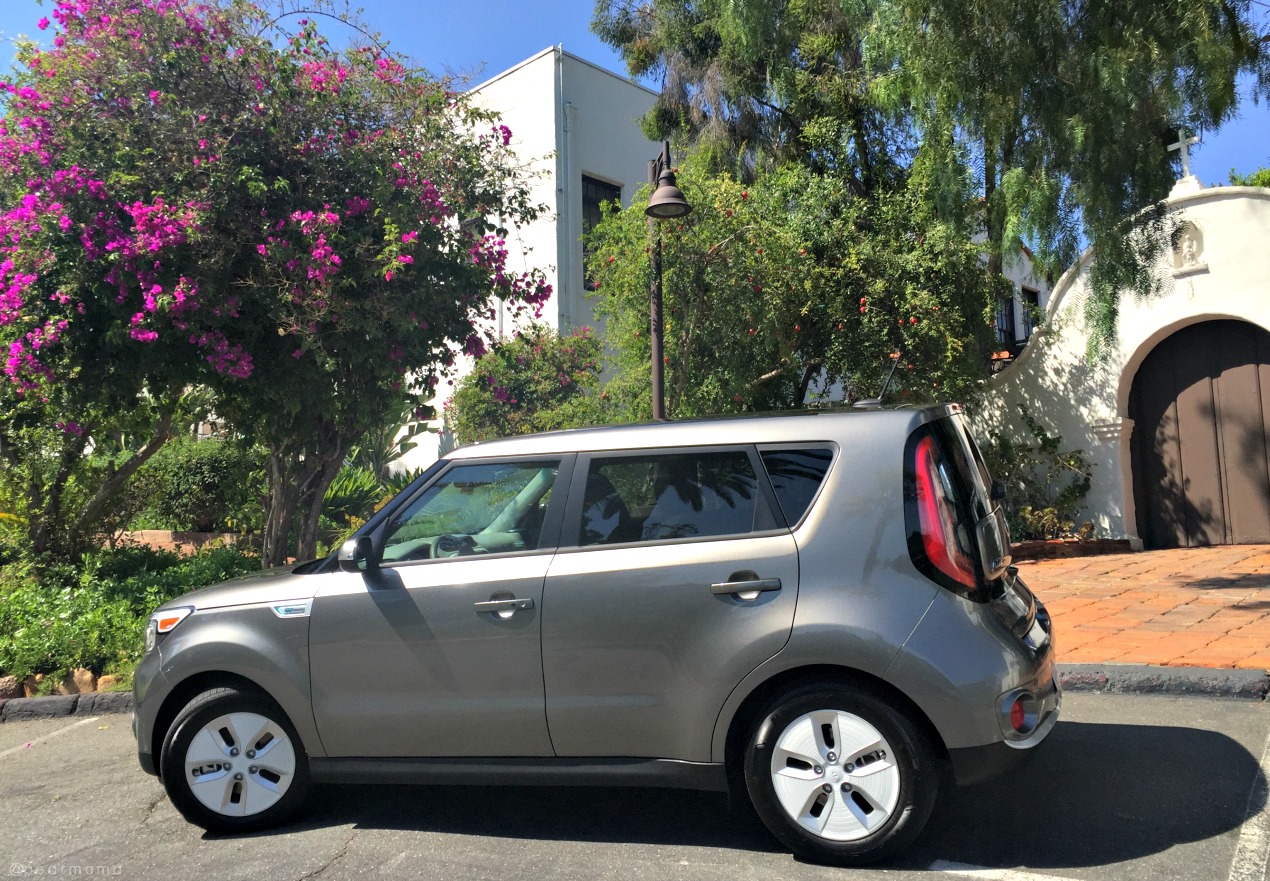 I've always been really curious about electric cars and I was blown away by how much power this car had. The ride was smooth, handled the San Diego traffic like a dream and Kia says it takes about 93 miles to a charge. You know what really got me? Besides the SIRIUS XFM Audio system and the dash-mounted tweeters (because you know how I feel about gangsta rap)…the air conditioned ventilated front seats. Yes, ma'am. Little vents of heaven, cooling your backside. It's hot in these Southern California streets! It's the little things in life, friends. In my next life, when I don't have to cart around teenagers every day, I will definitely get a cool car like this. Hopefully, I won't have to wait for my next life.
Here are some of the Kia Soul EV highlights:
zero emissions
charging port is located at the front of the vehicle
standard charge takes less than 5 hours
virtual engine sound (it's so quiet you don't know the car is on!)
selective air conditioning system
cargo under storage compartment
panoramic sunroof
LED interior lighting
heated rear seats
leather upholstery
backup camera
front and rear parking sensors
RELATED: Concert Essentials + the Kia Sorento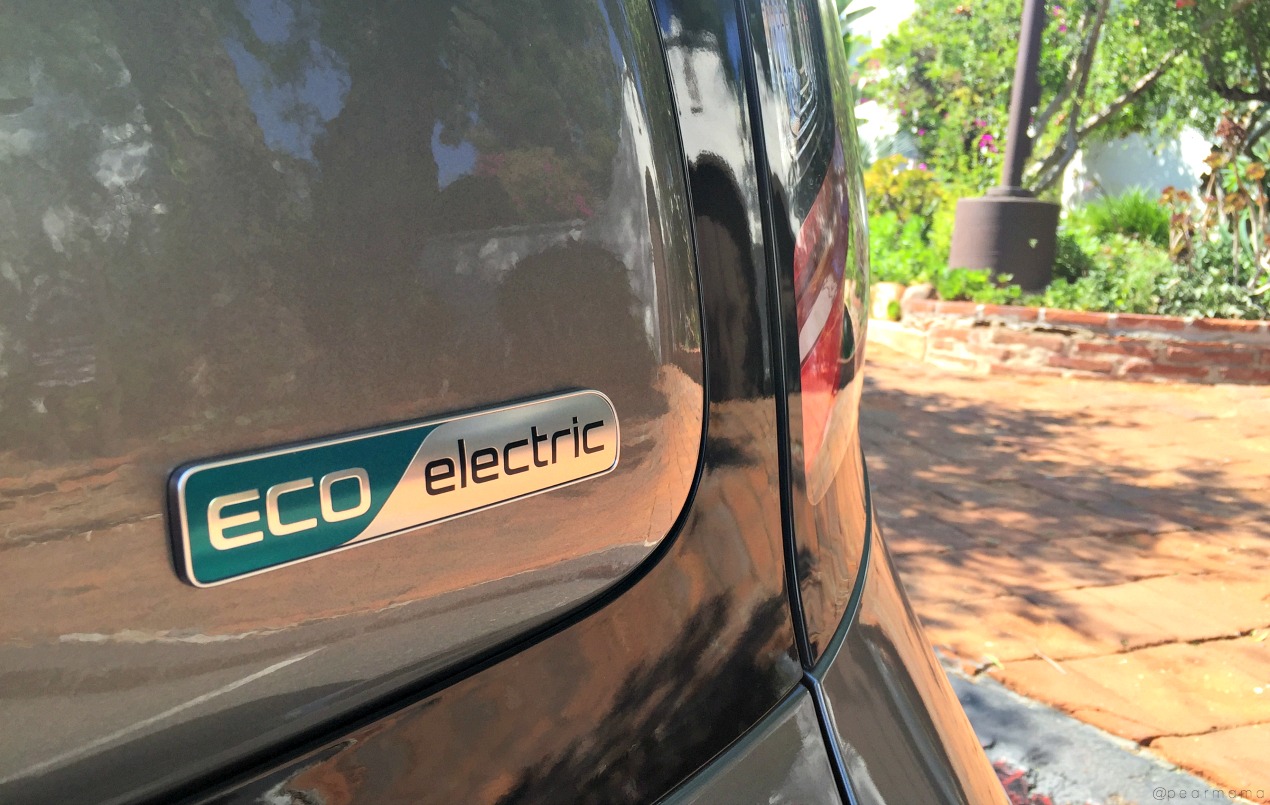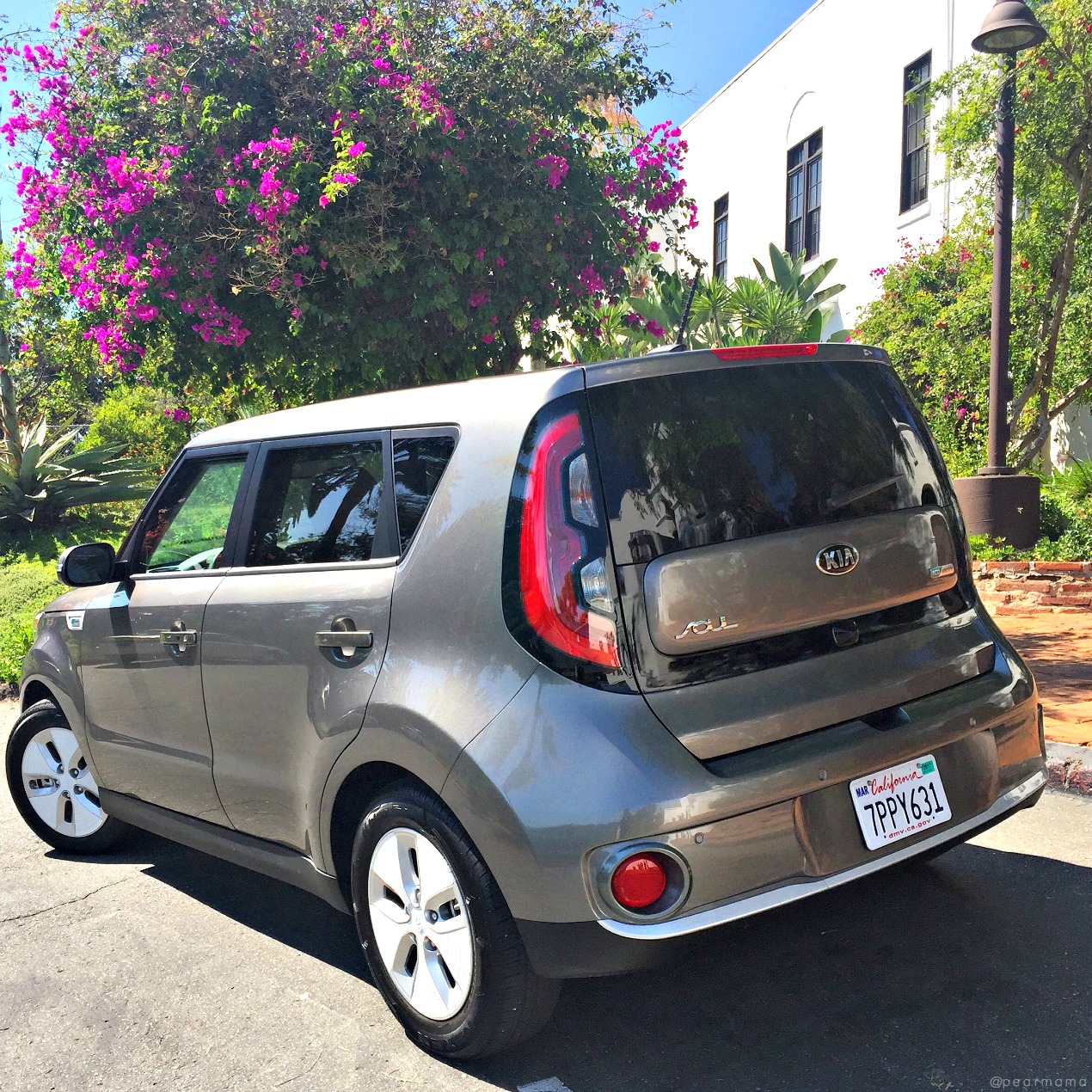 Since I had Kathy as my captive audience, I had to take her to Chicano Park to check out all of the amazing art! We left Barrio Logan totally inspired and ready to explore the rest of San Diego in our cool Kia Soul.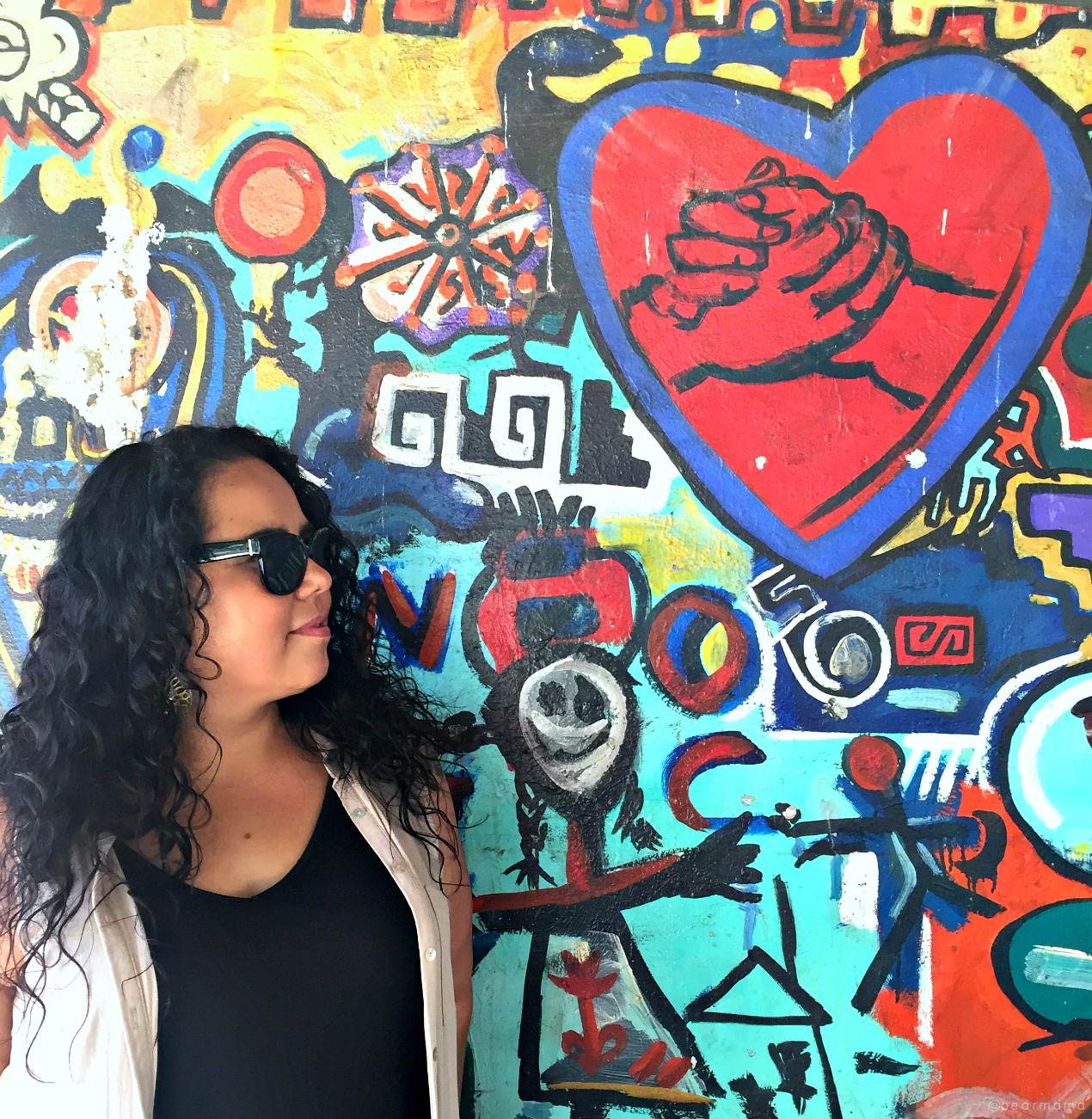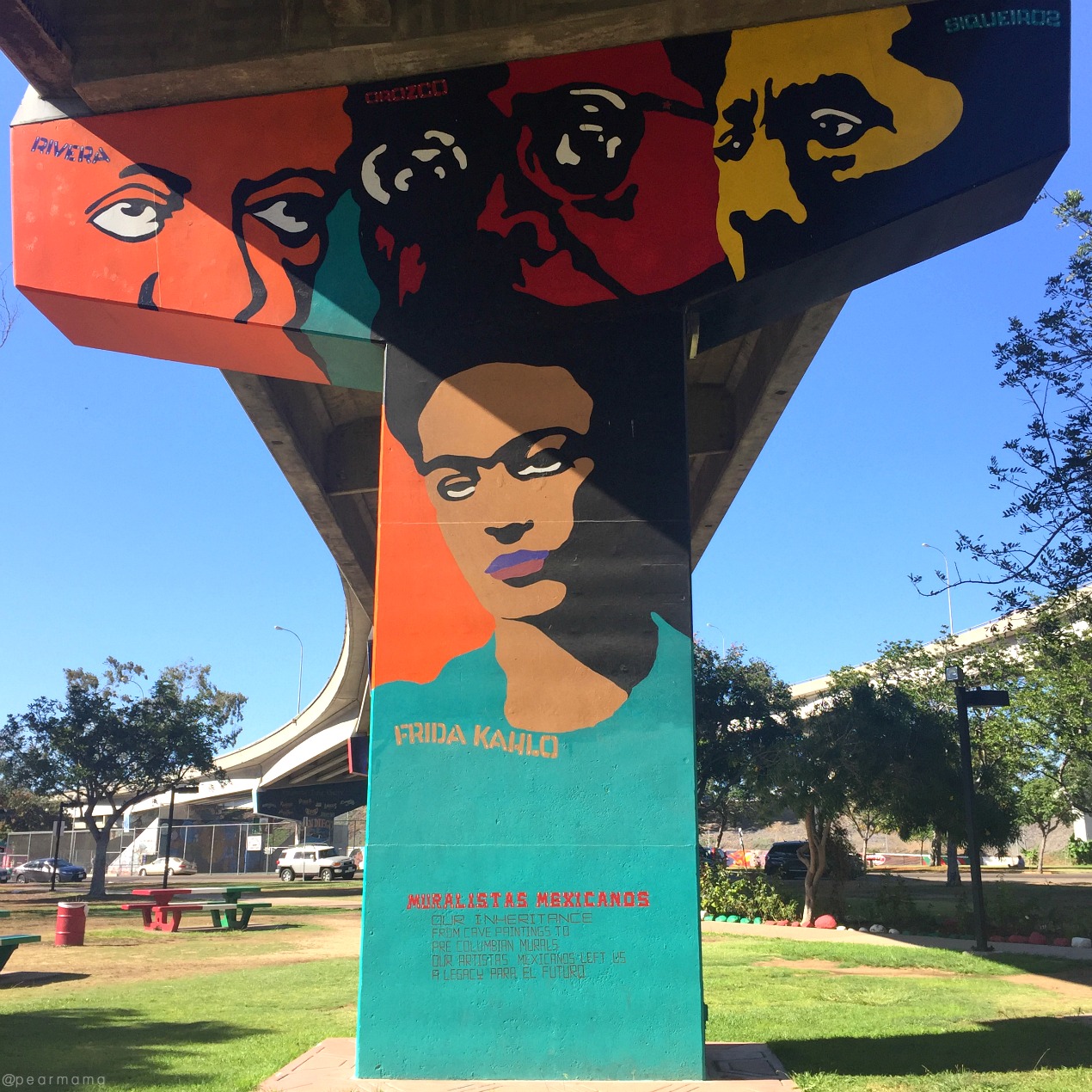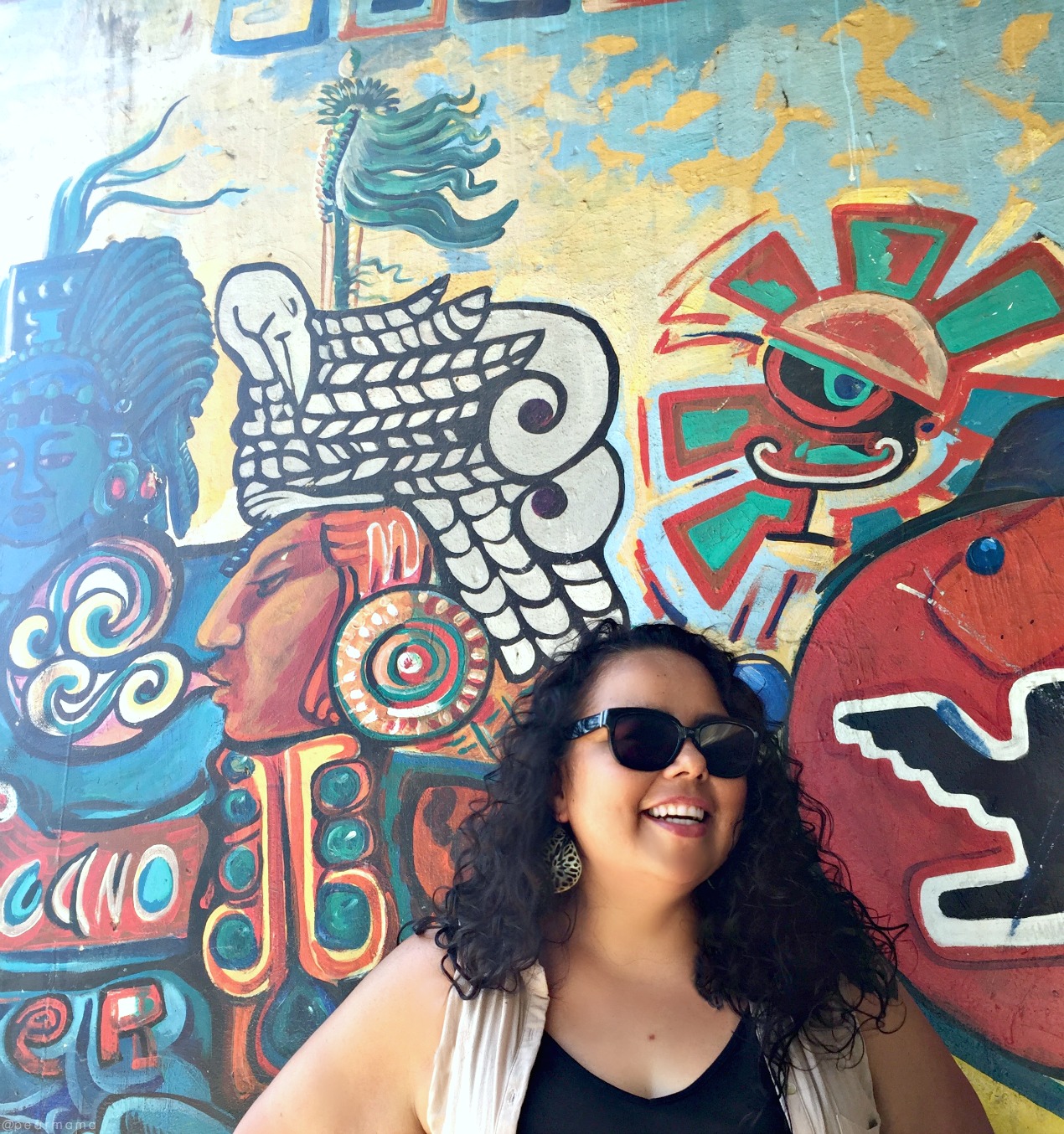 Here are a few fun shots of my time in SD with about 50 other influencers for The Kia Experience. Yes, that is a Snoop Dog doll. Hah.
On our last night in San Diego, we had a major karaoke party. I never thought I would get up in front of people and sing karaoke but it was so fun and the singing was infectious, I couldn't help myself. Pics or it didn't happen, right? I rocked my fave band tee and I sang "Santeria" by Sublime like a boss. Thanks so much to Kia for inviting me on this trip — I had the best time!
Disclosure: Kia graciously hosted me on this trip to San Diego. All thoughts and opinions are my own.