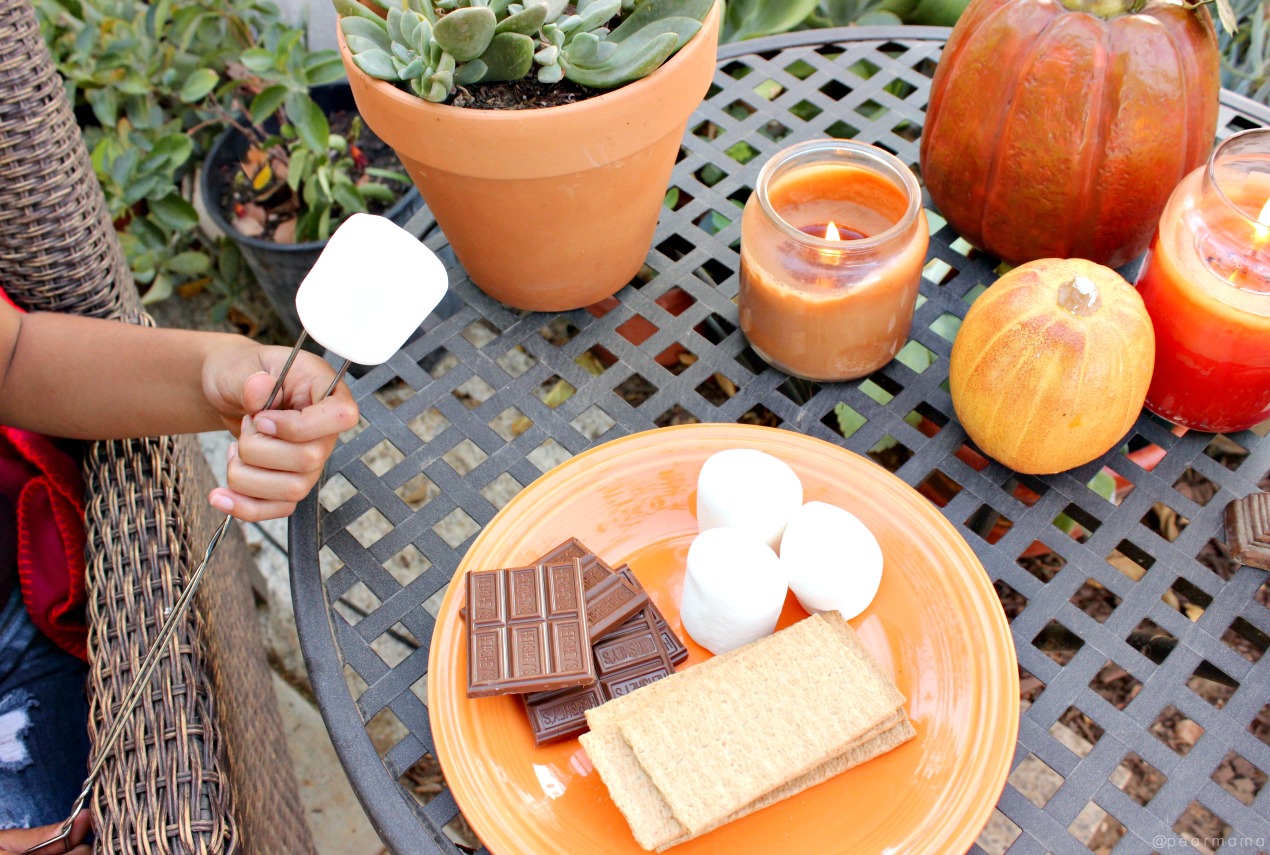 This post is brought to you by Scholastic.
I remember being a kid and going for walks with my Nana Honey and my cousins along trails in the desert, where my Nana lived. Honey was the nickname bestowed upon her because of her sweet nature. I can still see her right now, wrapped in her beige Mexican cardigan sweater and polyester culotte shorts, my cousins and I walking alongside her. The sun had gone down but the sky was still bright, a beautiful mix of lavender and orange. It was the perfect time for an evening walk. The air was brisk and the dirt felt damp and cool under my feet. It was around Halloween and we all loved to scare one another with ghost stories. My Nana wasn't trying to hear any ghost stories, unless it was about the Holy Ghost. Still, that didn't stop us from trying to scare the daylights out of each other. For little Mexican-American girls, ghost stories usually revolved around La Llorona or some variation of a lost loved one coming back and making their presence felt.
RELATED: Dollar Store Halloween | Skeleton Garland
Trust me, when you are walking along a deserted desert road at dusk, no other sounds beyond our feet crunching on the sandy gravel, it's kind of eerie. I'd snuggle up as close as I could to my Nana, hoping my cousins wouldn't notice and call me a scaredy cat.
Make your own cozy fire pit space
Halloween is coming! We will spend this day with family, eat pizza, the kids will get dressed up, they'll go trick-or-treating in the neighborhood and we'll relax around the fire pit. Talking, laughing, roasting s'mores, telling stories and divvying up their Halloween loot (give me all the Almond Joy and nobody will get hurt). Trying to get all of my kids together is a challenge, but a fire pit is universal: everyone loves to sit around the fire.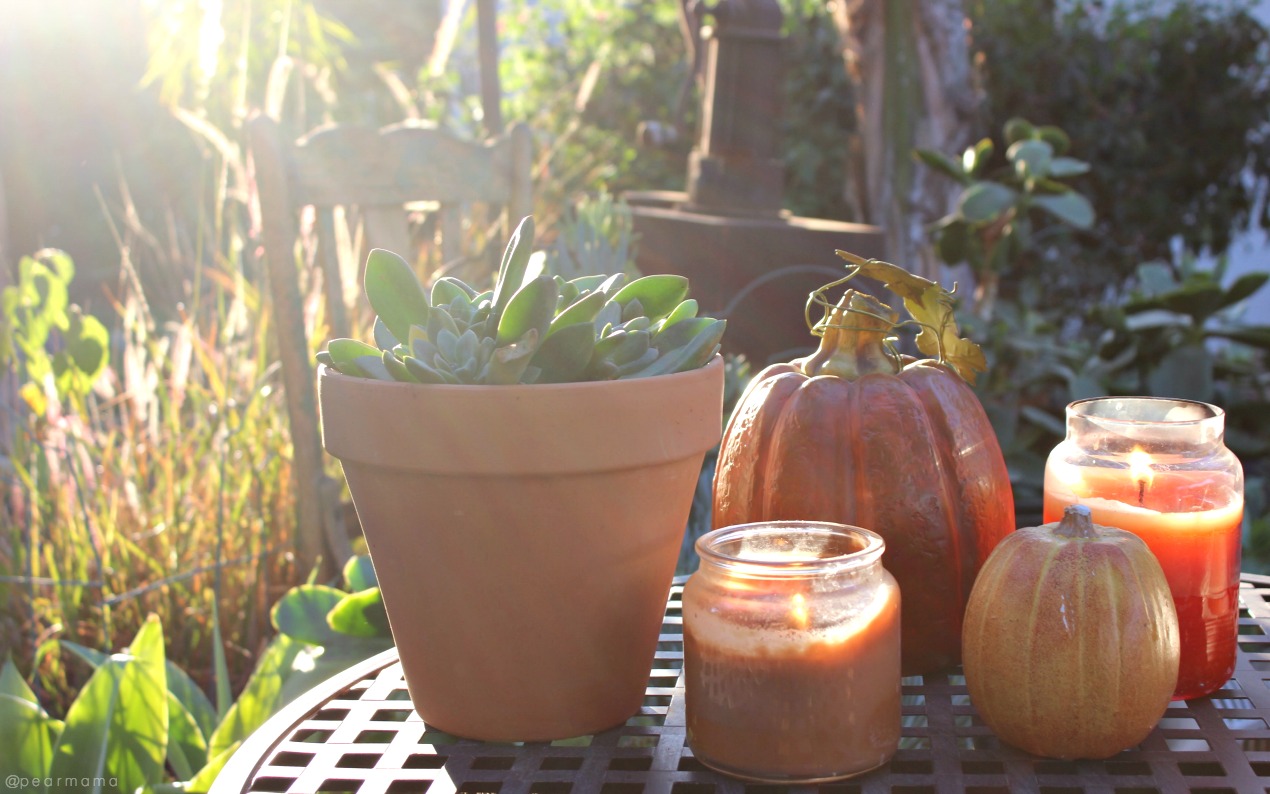 Ambiance is everything. If I make a space cozy and inviting, my kids will flock to it. Here is a way to create a space outdoors so your family will want to sit back and relax, read a book, talk and enjoy one another.
What you'll need:
Outdoor space. It doesn't have to be anything fancy or large. All you need is a clean area free from dirt and debris. Time to bust out the broom!
Greenery. Whether or not you have a green thumb, fill your outdoor space with plants, small trees, succulents — they will also lessen any outside noise, which will make your space seem more intimate.
Places to sit. Now is a good time to find outdoor furniture on sale — chairs, loveseats, ottomans. Second-hand stuff is unique and cool, too. Don't be afraid to pull your furniture outside. Just be sure to put it back inside so it doesn't get damaged from the elements.
Ambiance. Candles. Artwork. Wooden signs with inspirational sayings. Pumpkins. Cozy blankets. Hanging lanterns. Pillows.
Fire pit. There are so many to choose from, from gas-powered to traditional firewood pits.
S'mores. 'Nuff said. Time around a firepit would not be complete without marshmallows, chocolate and graham crackers.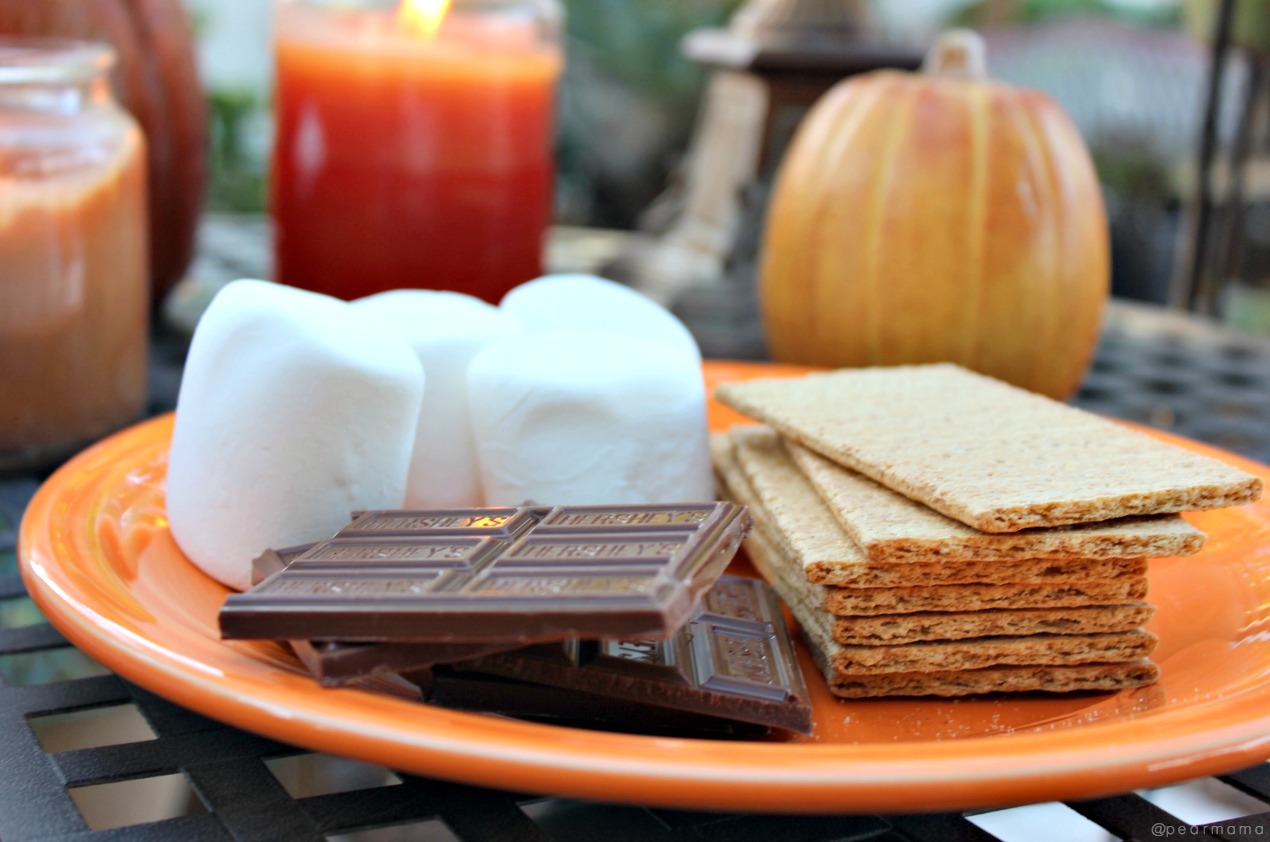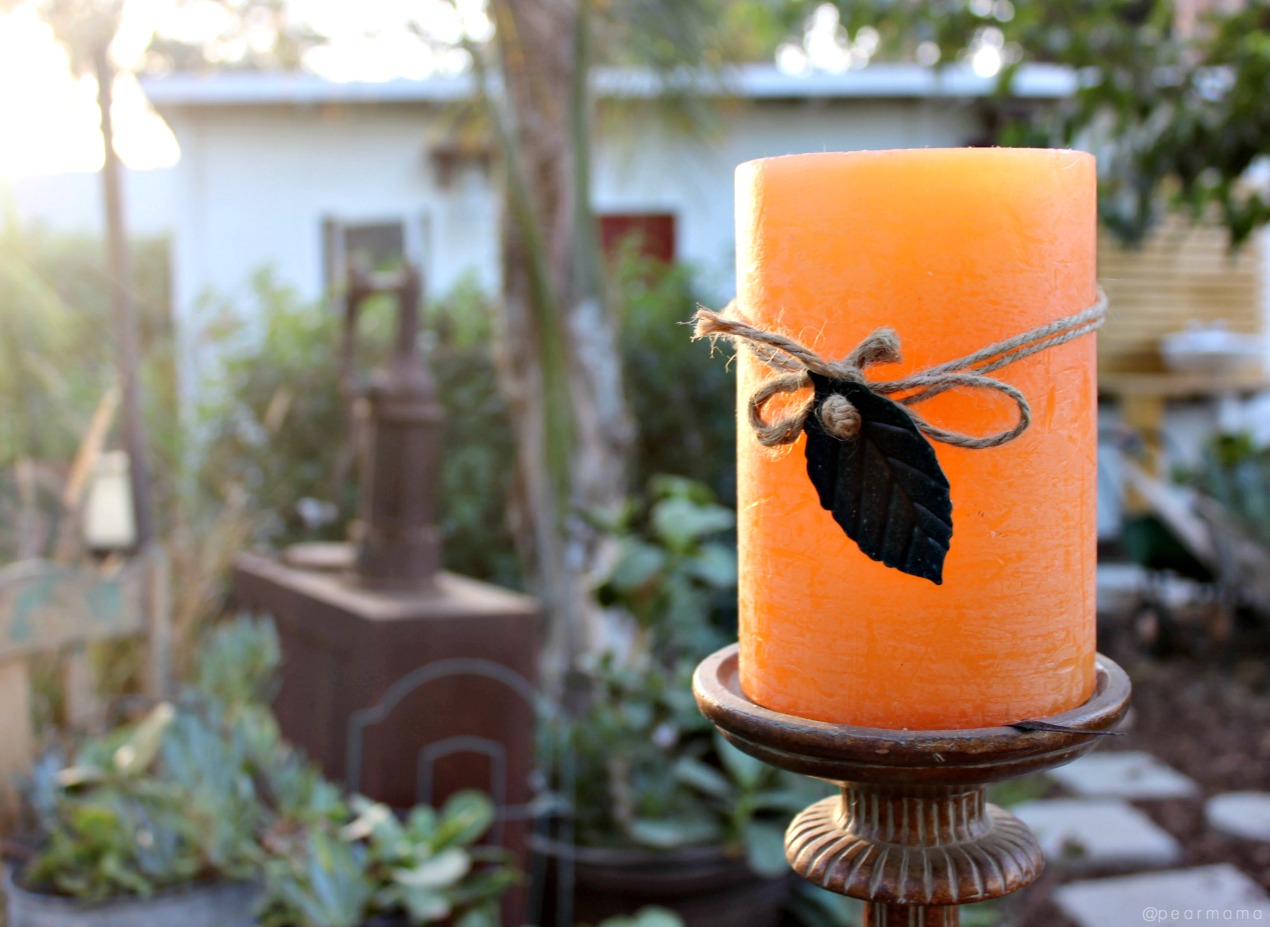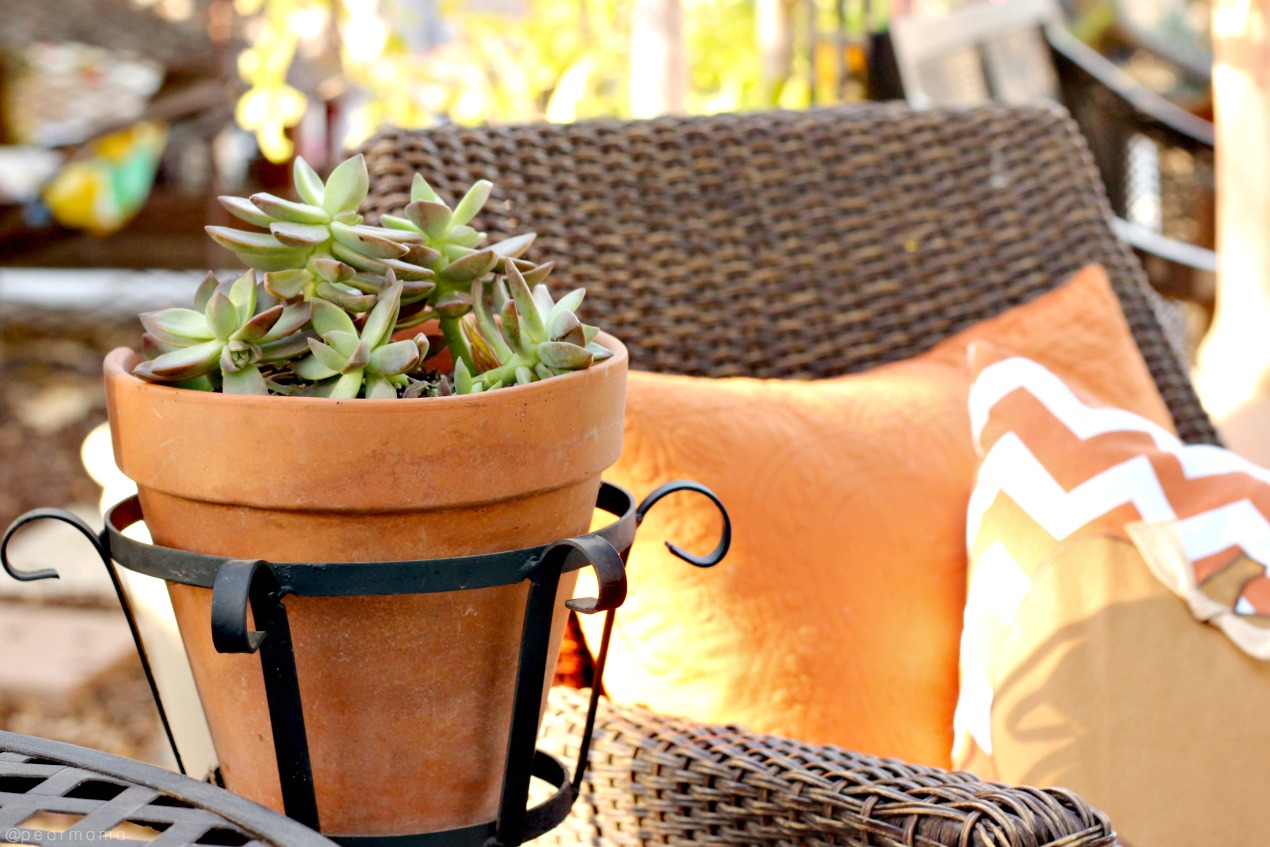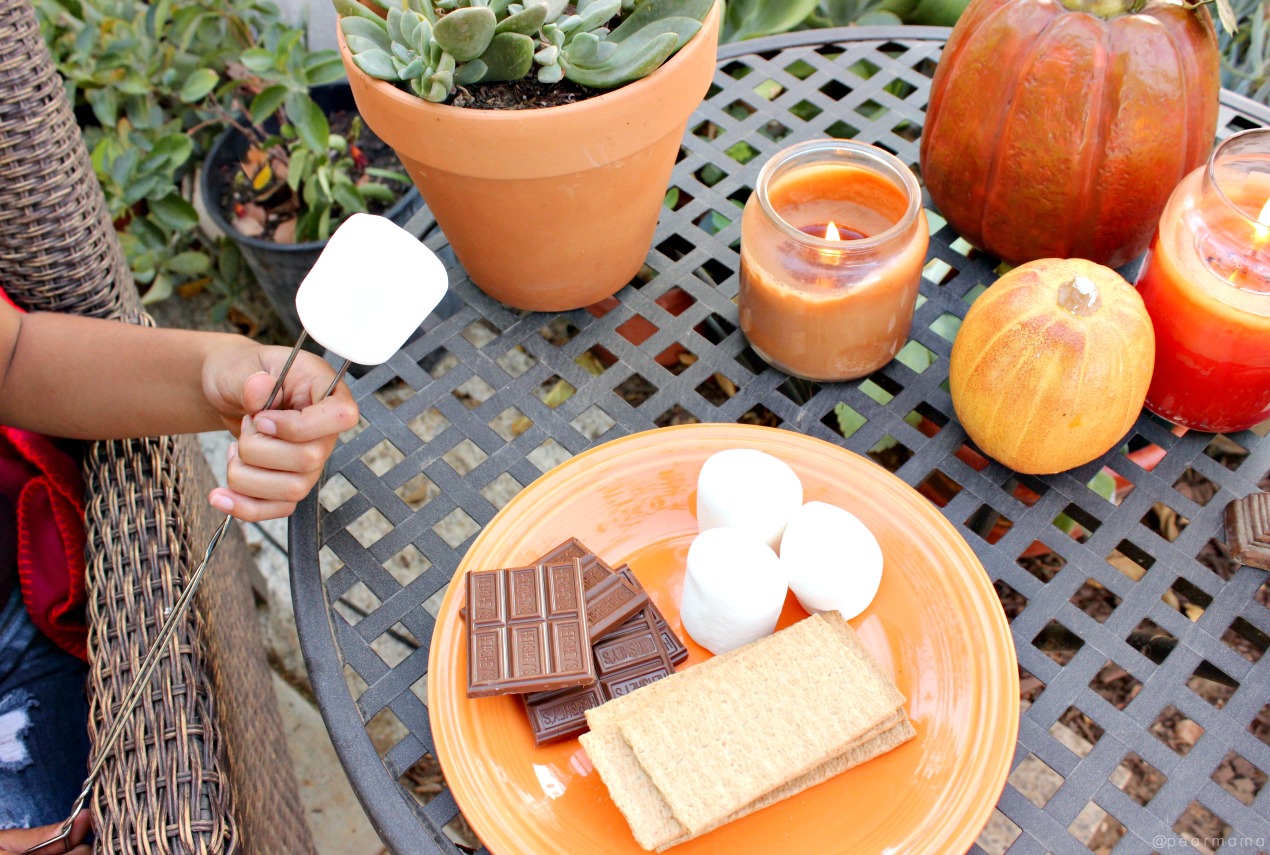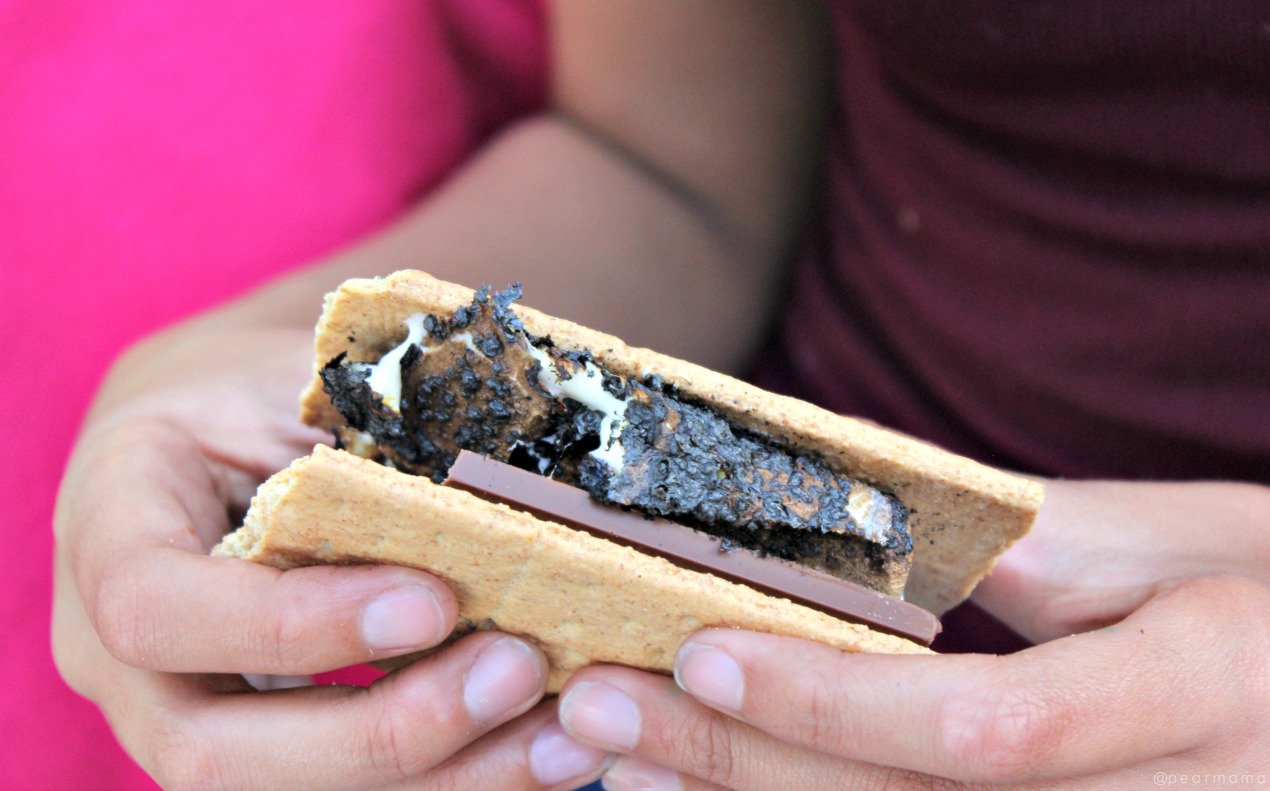 RELATED: Low Key Halloween | Pumpkins, Squash + Gourds
Personally, I love to read around the fire. It looks like I have passed down the tradition to my daughter. The moment she saw this book titled Ghosts written by Raina Telgemeier, she snatched it up and snuggled in for a good read.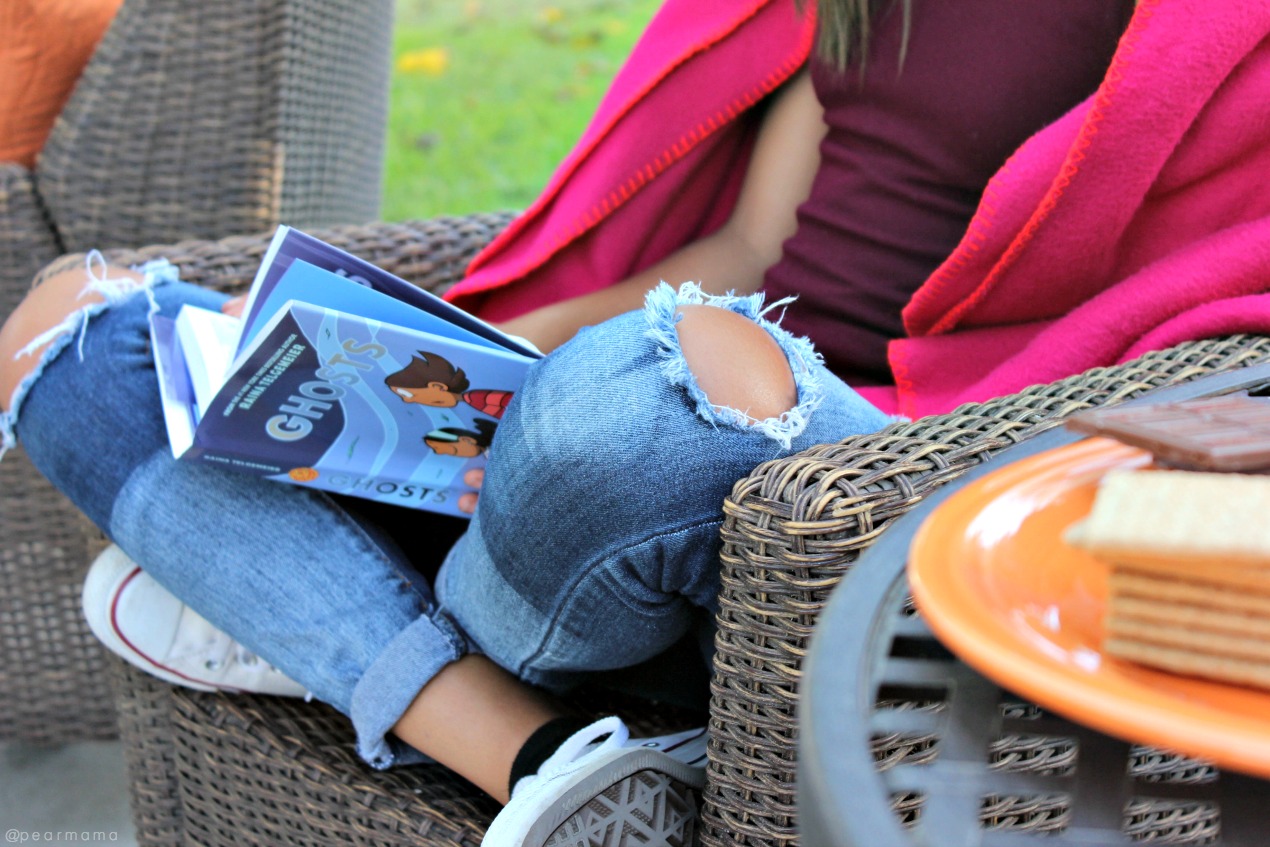 Whether or not you have a good book to read or stuff to make S'mores, now you have a cool place for all of those Fall hangs with the family.
PIN FOR LATER