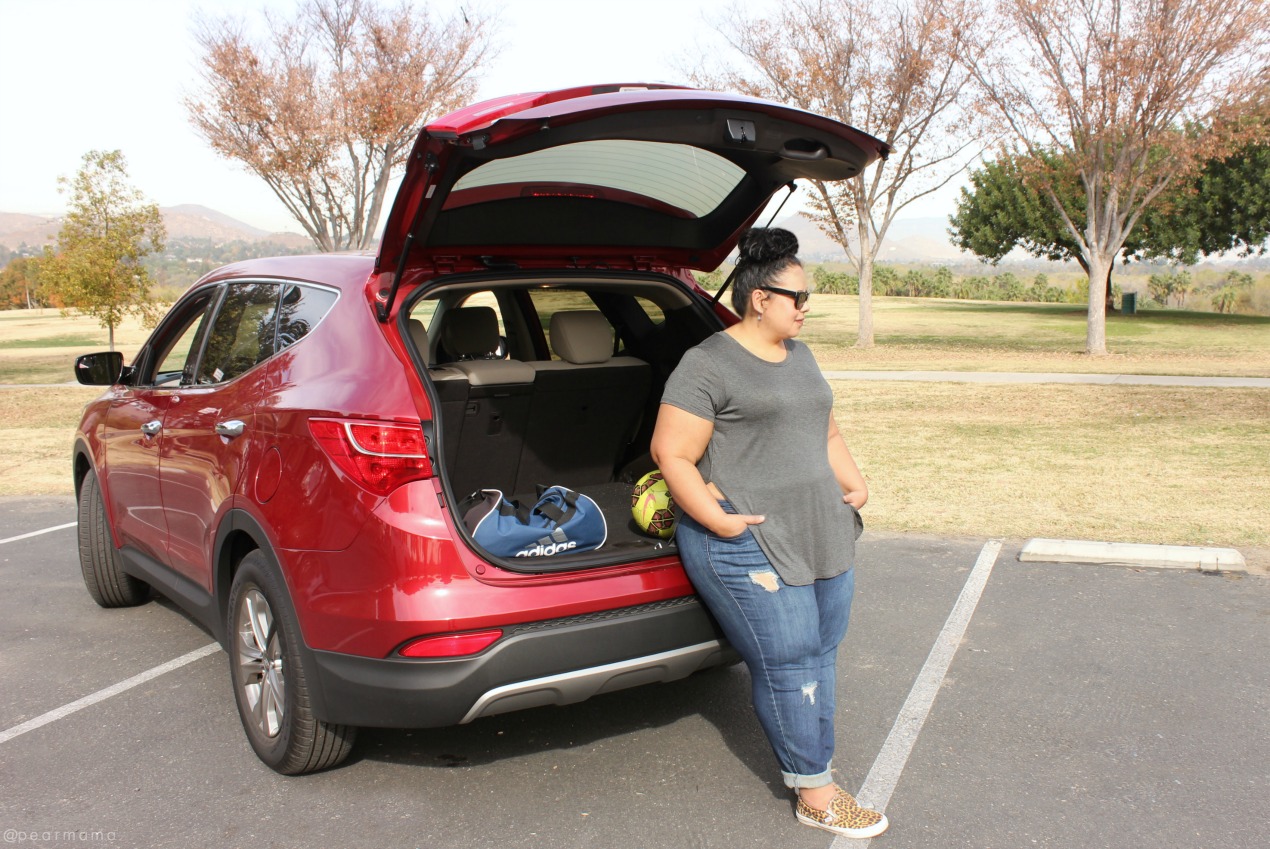 I love to watch my kids play soccer but I want my old life back.
The life I had when I could sleep in on Saturdays. My weekends were wide open — those were the good old days. The days before soccer practice four days a week. Before I went broke buying snacks for the team (of course you can never seem to find quantities of 13 — there are 13 players on the team — so I have to buy double of everything). Pizza parties. Swim parties. New cleats because the last pair fell apart. Do you know the difference between soccer cleats and baseball cleats? Yeh, me either. Registrations fees. Water jugs that get lost every season. Smelly shin guards. Picture day. Tournaments. All-star games in other towns. Finding the ever elusive team socks in the laundry hamper. Games in the extreme heat. Games in the extreme cold. Games in the rain. We are at the whim of nature, guys.
RELATED: Experiencing Chicano Park in the Kia Soul EV
When my kids started playing soccer three years ago, I thought it was going to be a passing phase, much like flag football and little league baseball was. We would play a season off and on and they would move on to other things. But, not soccer. They are obsessed. My middle schoolers love them some soccer. They talk about the professional teams (sorry fam but the only team I recognize is the L.A Dodgers), they wear soccer jerseys, they play FIFA World Cup video games and they live for the World Cup.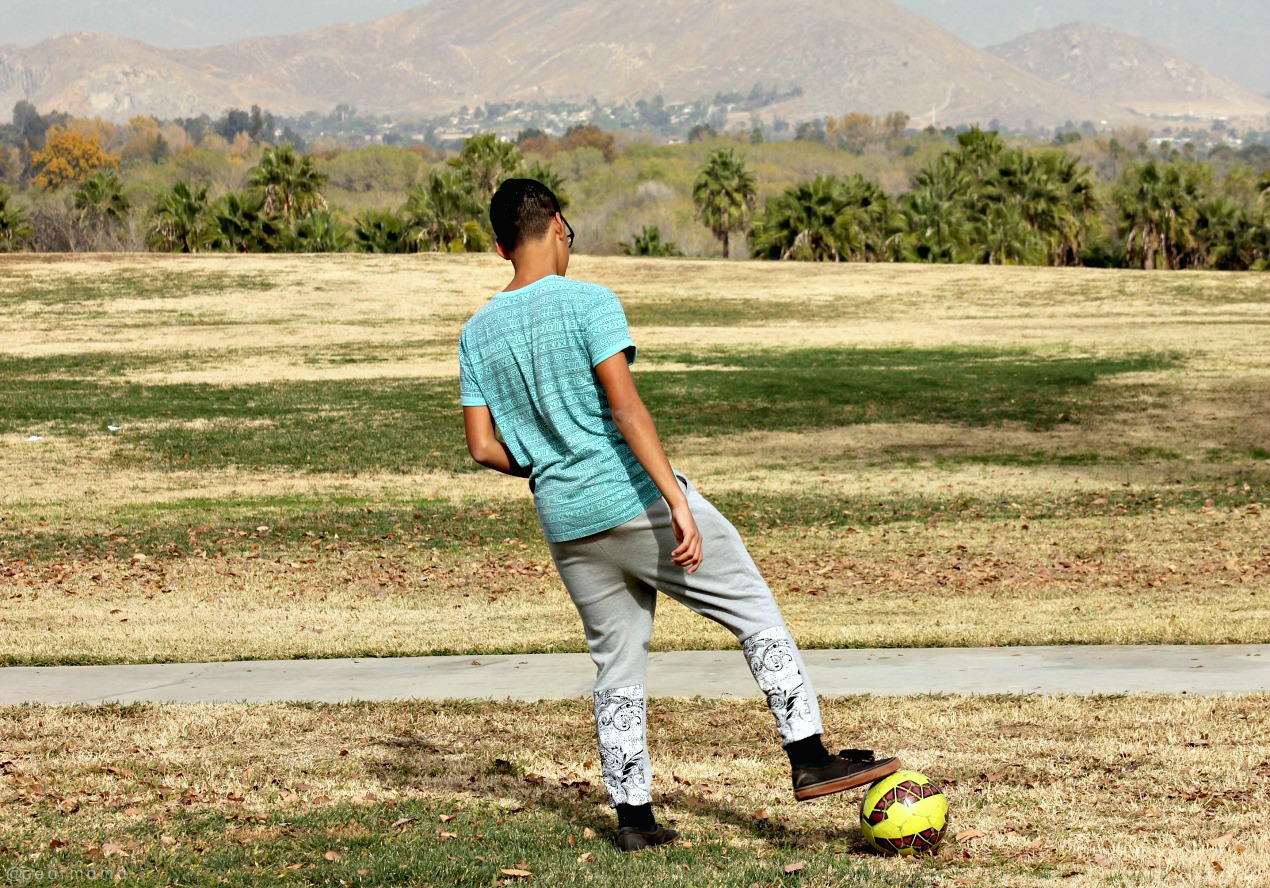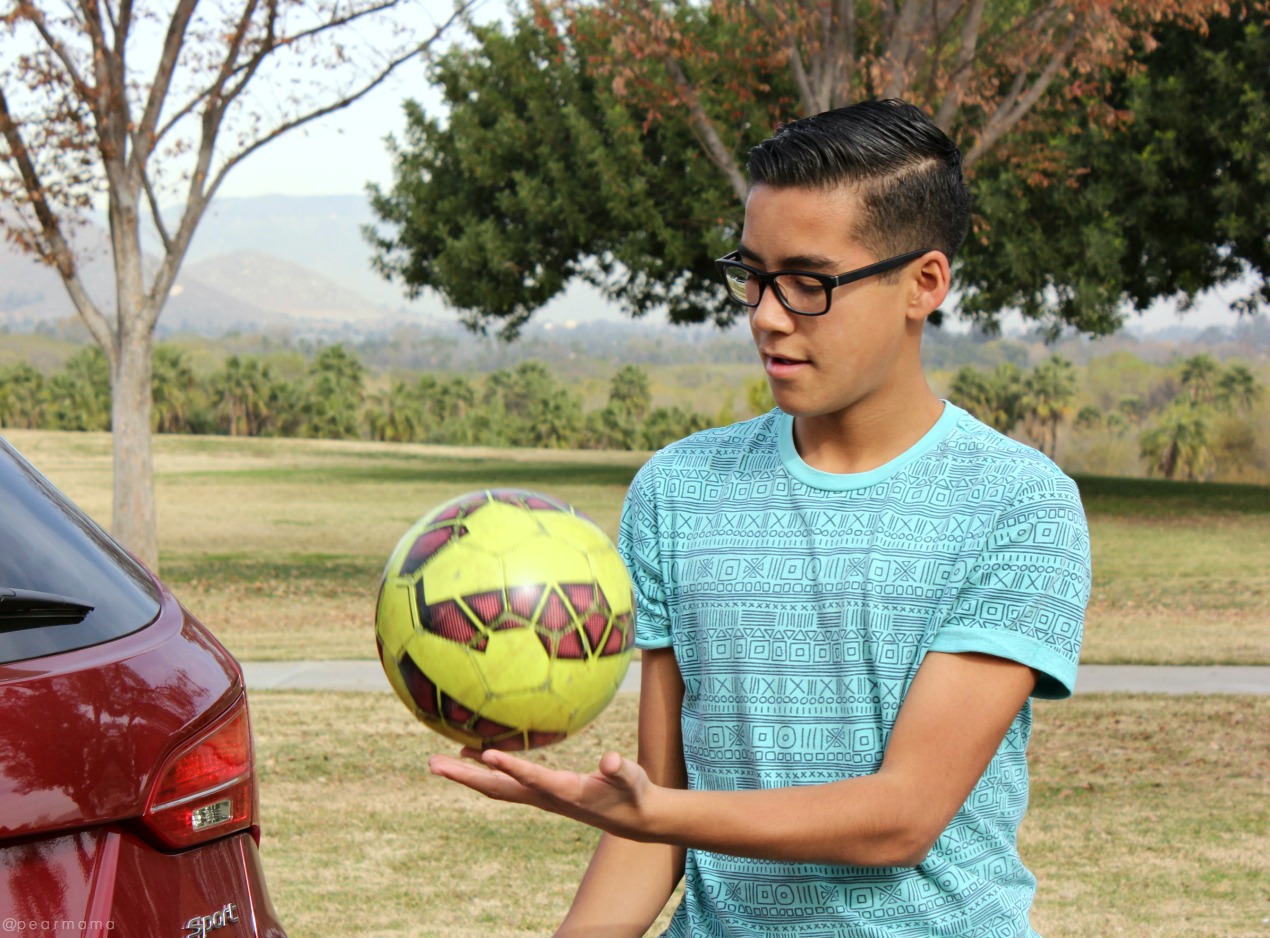 Schlepping all of our soccer paraphernalia to the field every week is a feat in itself. Especially in 90 plus degree temperatures. Here are just some of the things we absolutely need:
The sunshade is an absolute necessity because there are no trees at a soccer field. Zero shade. If you get caught slippin' and forget your umbrella, you're toast. Literally, you will burn up like a piece of forgotten toast.
I'm truly happy they found a sport they love. Soccer is fun and exciting to watch but please, don't call me a soccer mom. I love to cheer them on, but I still don't really know what's going on the field. Every time a whistle is blown I'm asking, what happened? What's a red card? What's a penalty kick? What does "off-sides" mean?
Don't mind me, I'll just sit here in the shade eating string cheese and grapes, cheering on my babies as they run up and down the fields.
Soccer mom life + the Hyundai Santa Fe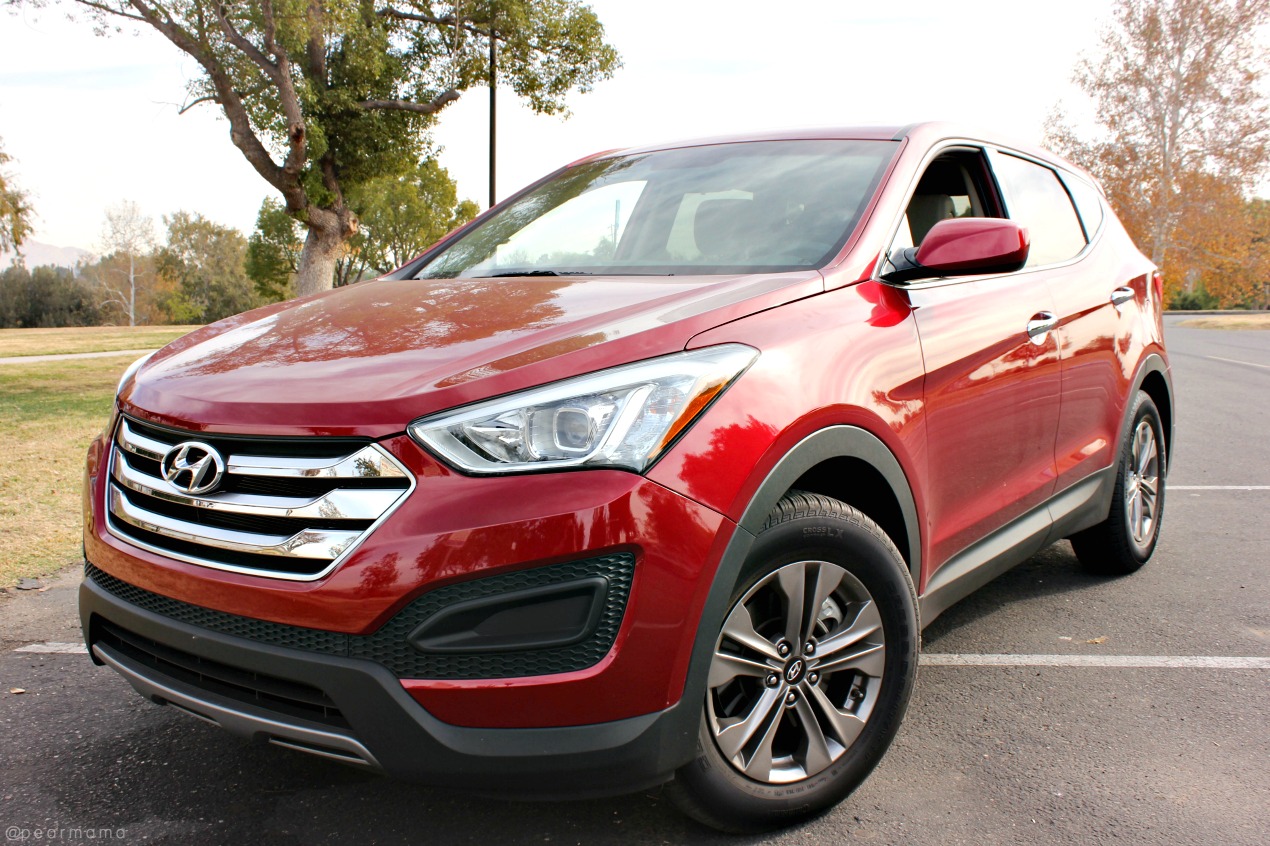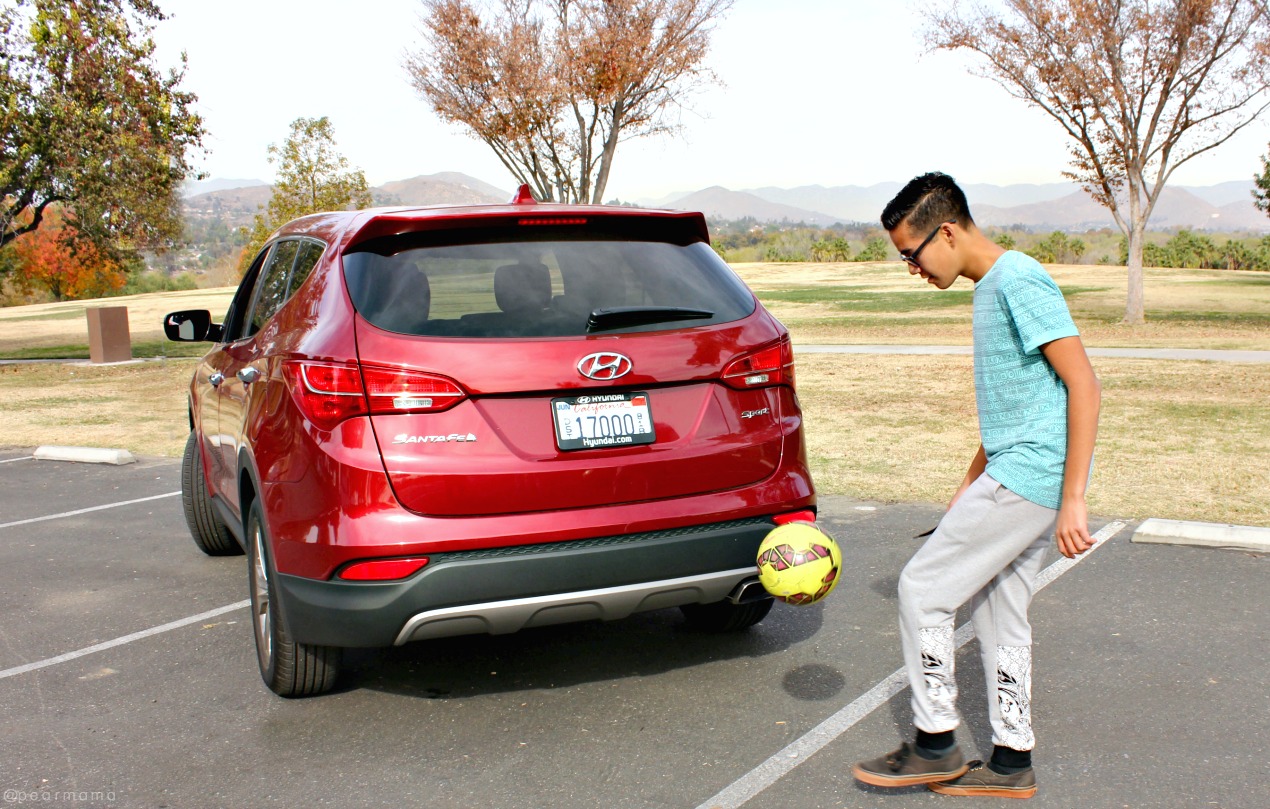 RELATED: Concert Essentials + the Kia Sorento
Sometimes soccer mom life won't let me be great, guys. This week was different. I had the chance to drive a Hyundai Santa Fe Sport and let me just tell you, we were all loving it. The kids loved it because it was sporty, fast, it had heated rear seats (early morning soccer is rough, guys) and the Serrano red color was poppin'. I loved it because it's not your typical soccer mom car — it was fully equipped with leather ventilated seats, a multi-view camera system, rear parking sensors and alllll that space in the cargo area for our soccer stuff, all of it easily accessible through the Hands-free Smart Liftgate.
It's the little things in life.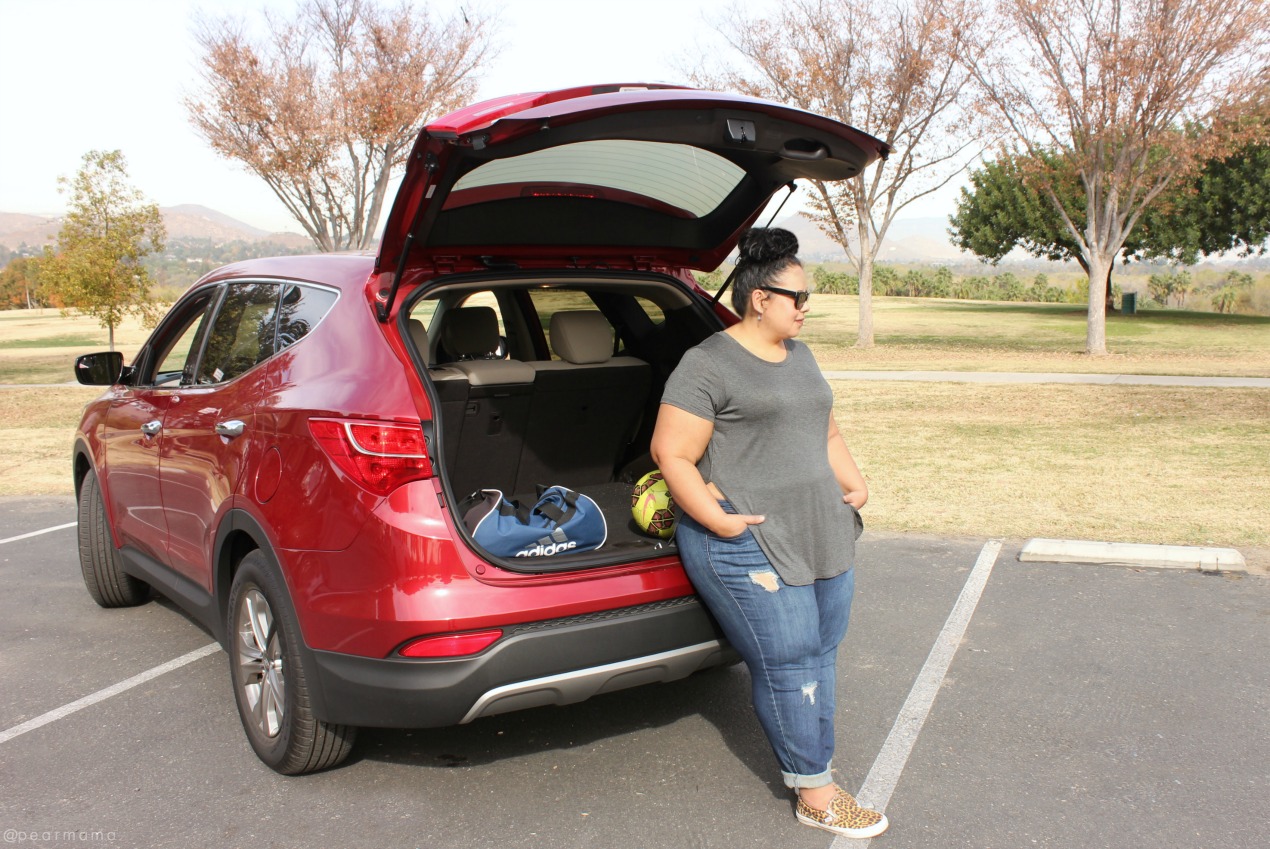 Disclosure: Thanks to DriveShop for letting me experience the Hyundai Santa Fe Sport for the week.