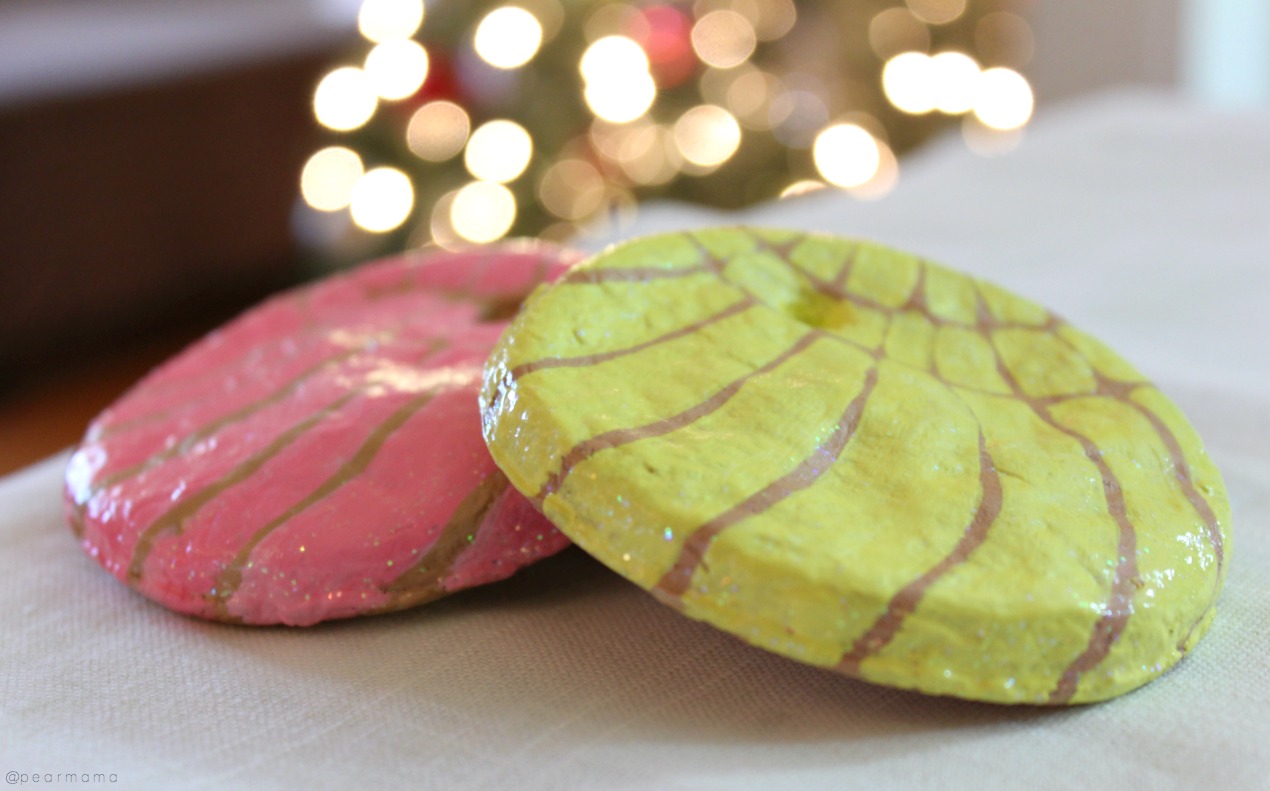 What are the holidays without sweet treats? When the family gets together, I love to see the familiar pink box filled with delicious Mexican sweet bread, or pan dulce. Conchas are my favorite (elotes come in a close second).
Pink conchas are practically art. Amirite?
Remember the salt dough ornaments I made recently? Well, I had to make these cute concha-shaped ornaments for my two friends who are totally obsessed with this shell-shaped pan dulce. I knew it would make the perfect handmade gift.
Don't be self-conchas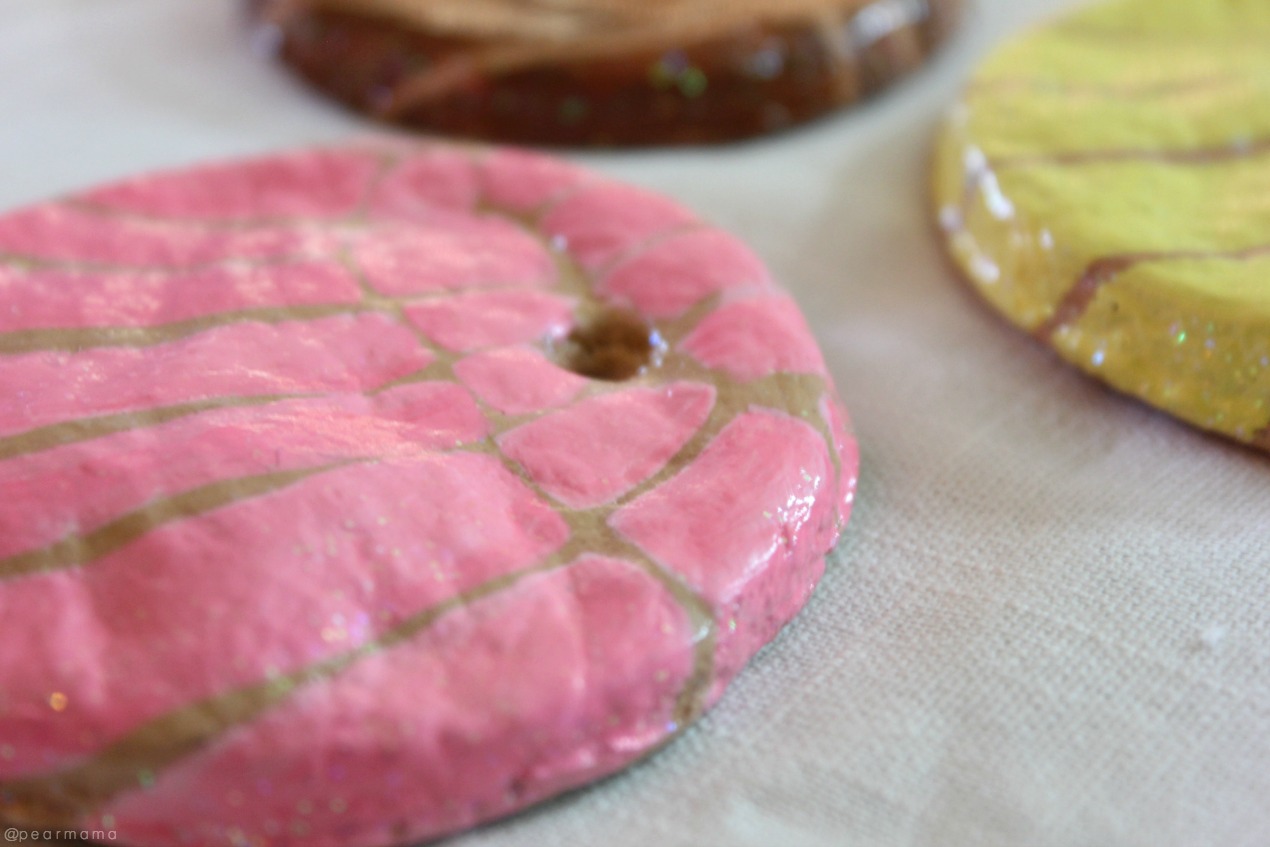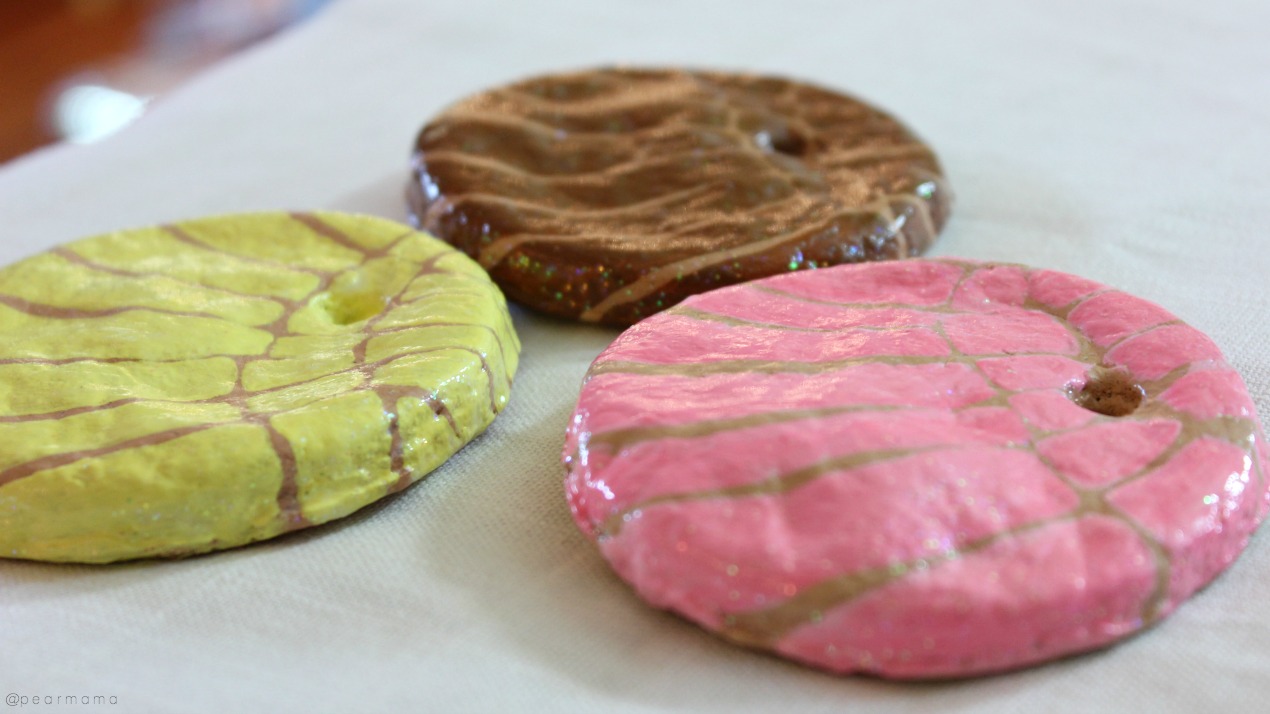 Make your own concha-shaped Christmas ornaments
Make your own salt dough. Find out how I made mine here.
Cut your dough into round shapes.
Be sure to make holes at the top of the circle for the ornament hook.
Bake.
Paint with craft paint. I made a chocolate, strawberry and vanilla concha. Let dry.
Add two coats of Mod Podge Sparkle finish.
Let dry.
Bask in the beauty of your concha.
How cute are these painted concha ornaments? They look so cute hanging from the Christmas tree. My friends loved them!