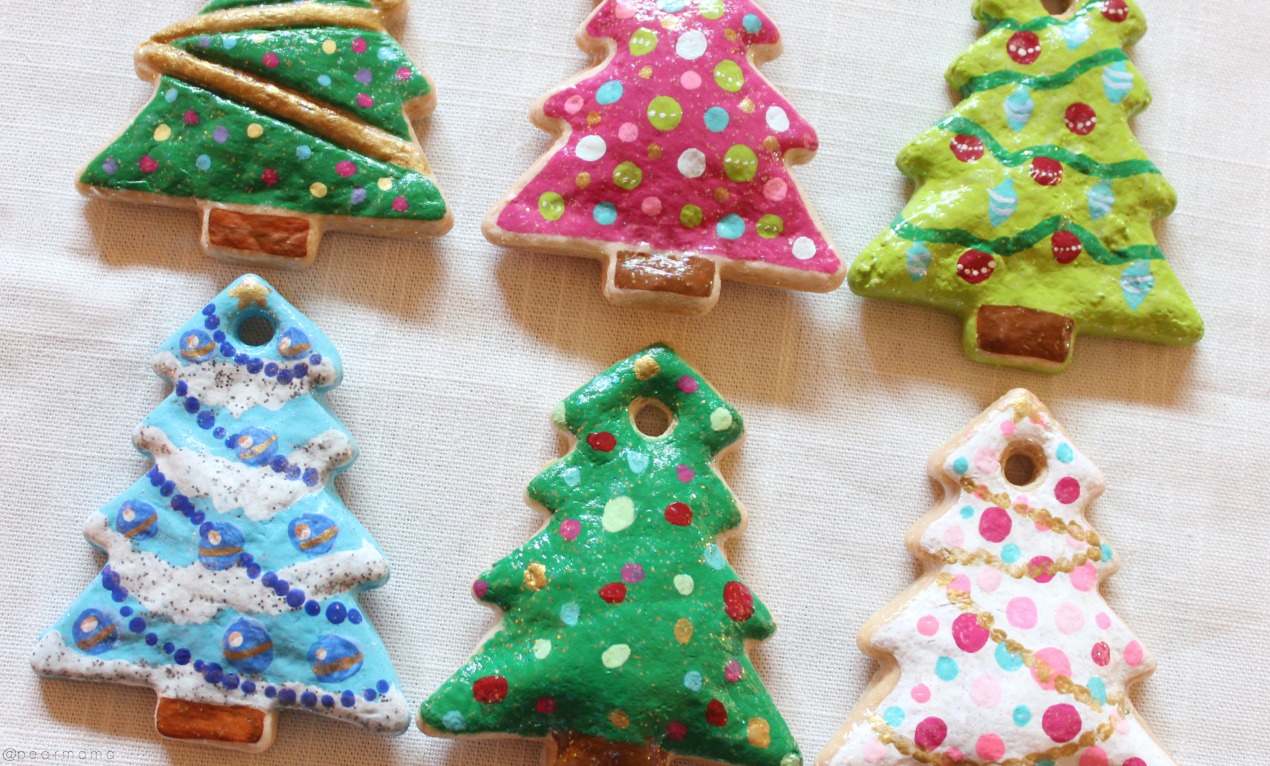 One of my favorite things to do as a kid was making salt dough ornaments. It was our first Christmas in San Diego and I was in kindergarten. I remember my teacher helping me roll out the dough, putting just enough pressure on the tiny wooden roller. We each got to choose our favorite cookie cutter and I chose a bell. I painted it baby blue. I was so proud of my bell ornament, especially when my mom hung it from our Christmas tree.
As I stood by our humble tree, I thought to myself, I made that. I loved the way the ornament felt in my hands — smooth with rounded edges. All decked out in patchwork bell bottoms jeans and pigtails, I didn't know that my mother would hang this ornament from our tree for over ten years. It was a simple but poignant reminder of my childhood.
Now that I'm a mama myself, our Christmas tree is filled with all kinds of ornaments — store-bought, gifted and handmade. Xixi made me an adorable ornament with her picture on it when she was in kindergarten, too. Her face was so cute and tiny and it gave me heart palpitations looking at it because she's grown so much and why can't my babies just stay little? When the ornament fell to the ground and broke last year, I was so sad. That's when I knew we had to make our own.
RELATED: DIY Frida Kahlo Christmas Ornaments
Salt dough ornaments are simple. To make your dough you'll need:
Preheat oven to 325 F. The lower the heat, the longer they'll take to bake but they won't puff up at much, which is a good thing. Mix ingredients to form a dough. Use a rolling pin to roll out the dough to prepare for the cookie cutters. Be sure to lay out some parchment paper beforehand. Don't forget to add a small hole to the dough so you'll have a place to hang the ornament.
Make your own salt dough ornaments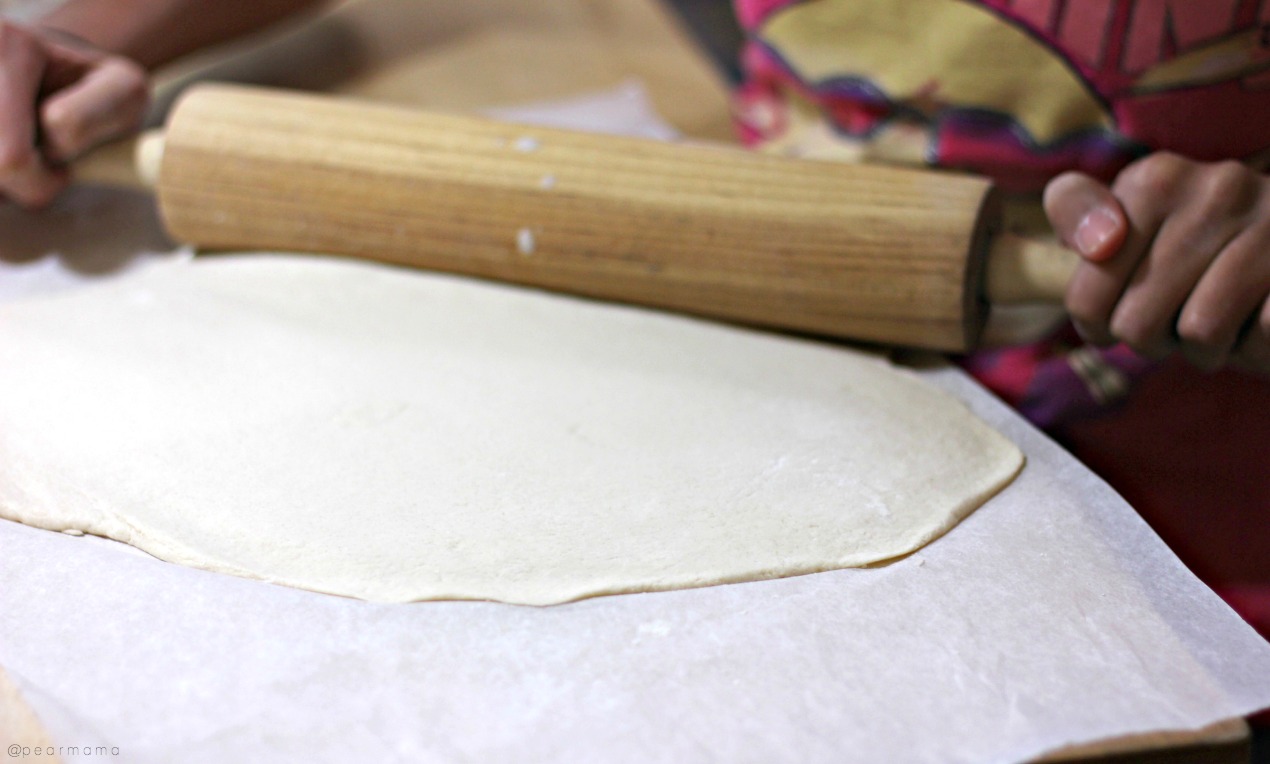 True story: I have a few cookie cutters in my collection that my mama used to use in the 70's.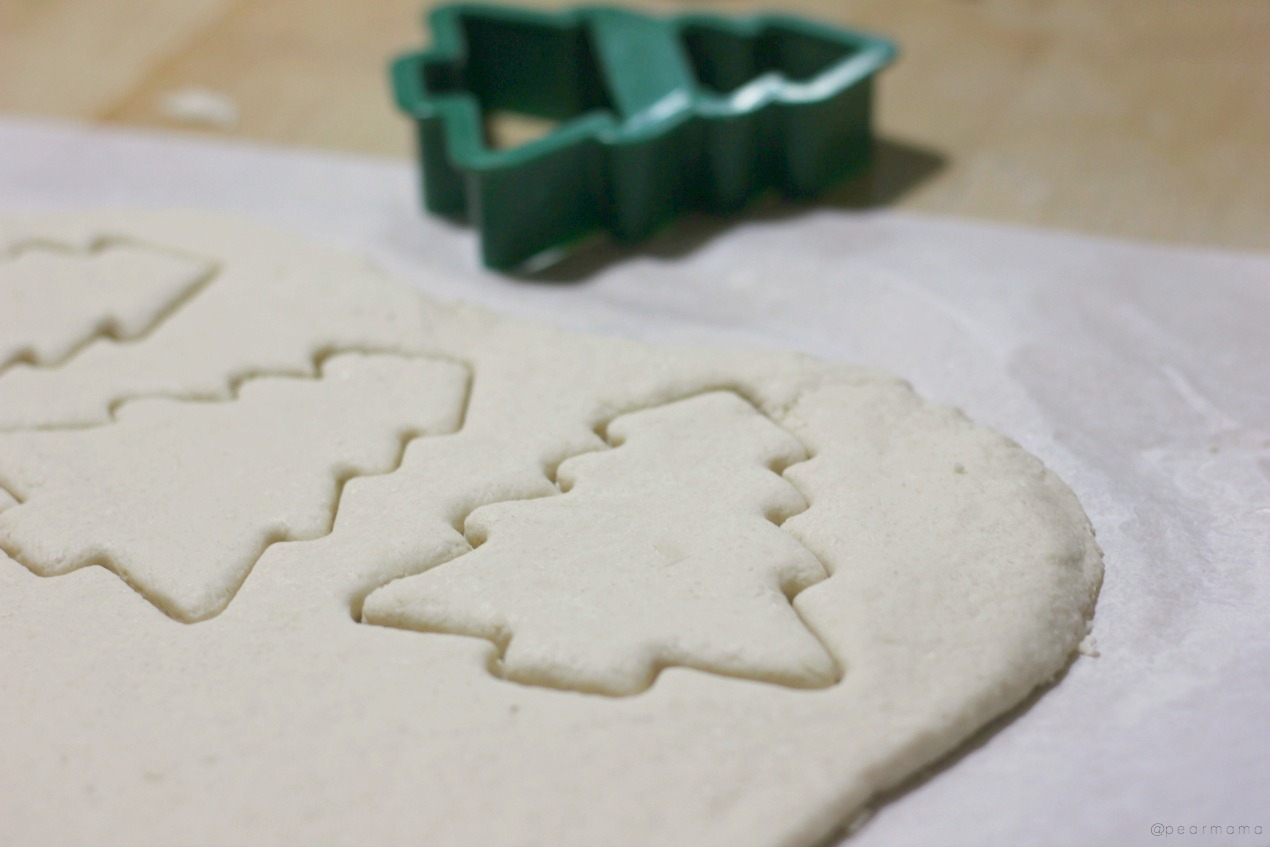 Bake for about an hour. Salt dough can also be air dried, so if you have the time and patience, there is that alternative. I baked mine on the parchment paper and some of it stuck to the ornament, but no worries, I was able to pull it off. See how my ornaments were slightly chubby? Lowering the heat and letting them bake longer will remedy that — not that there is anything wrong with some chub.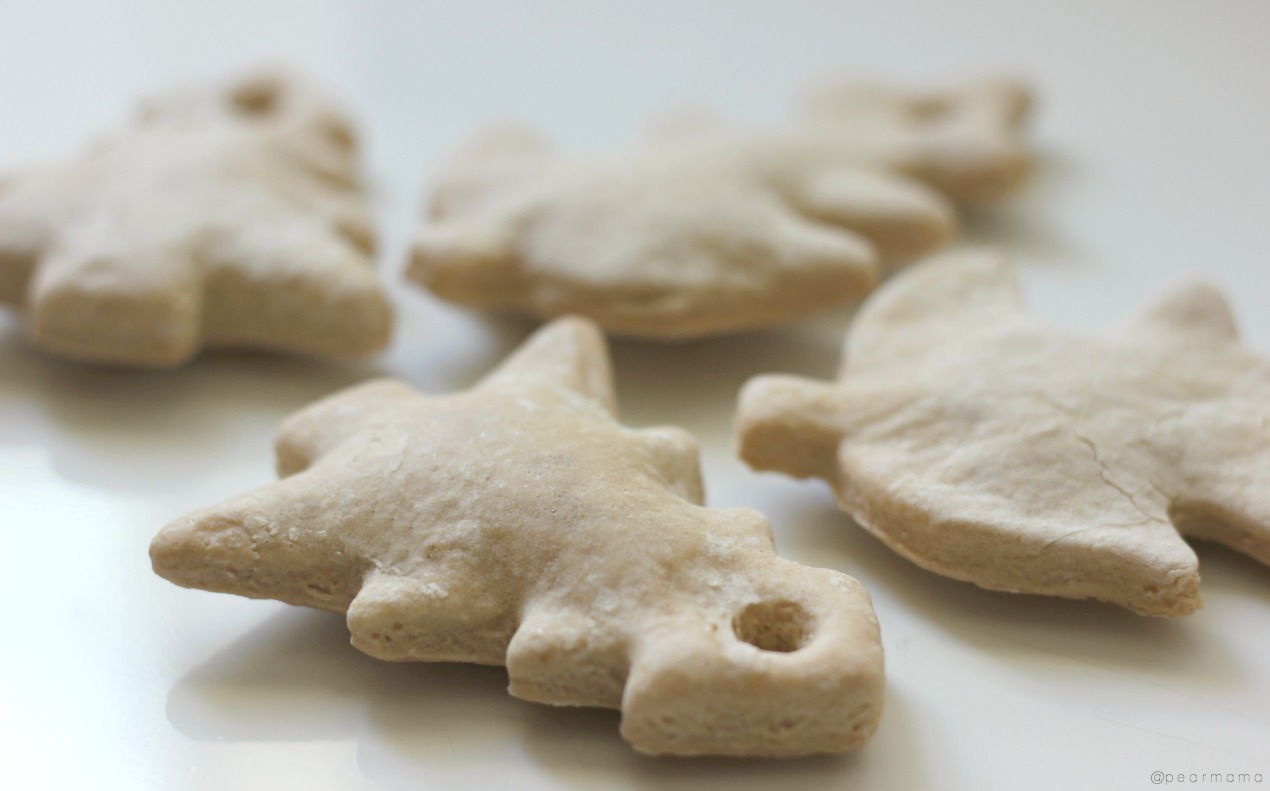 Paint your own salt dough ornaments
What you'll need:
Once your ornaments are out of the oven and cooled, you can paint them whatever color your heart's desire.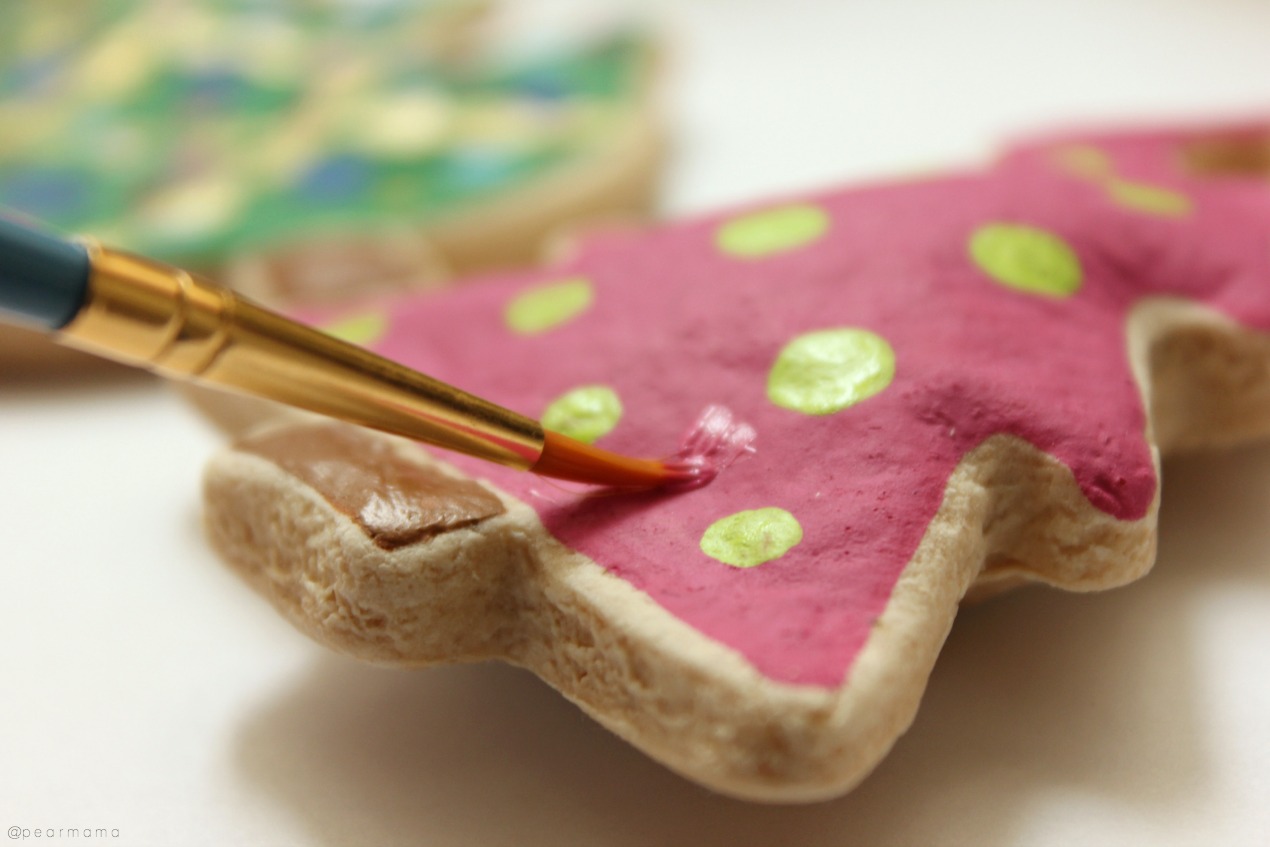 Make it sparkle
When it's dry, seal the ornament with two coats of Mod Podge in the Sparkle finish. I live for those sparkles!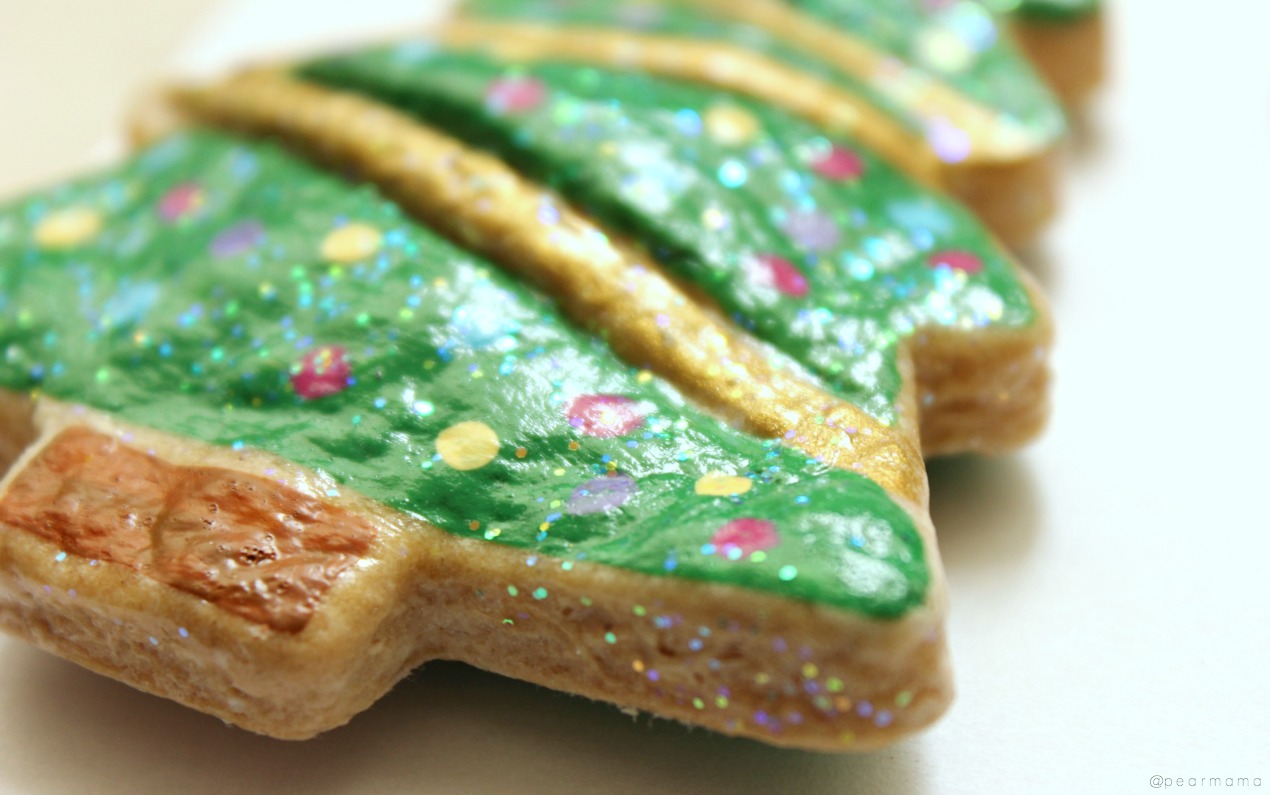 Don't you just want to take a bite out of it? I was faking out my kids all day with this plate of cookies.
RELATED: DIY Ornament Garland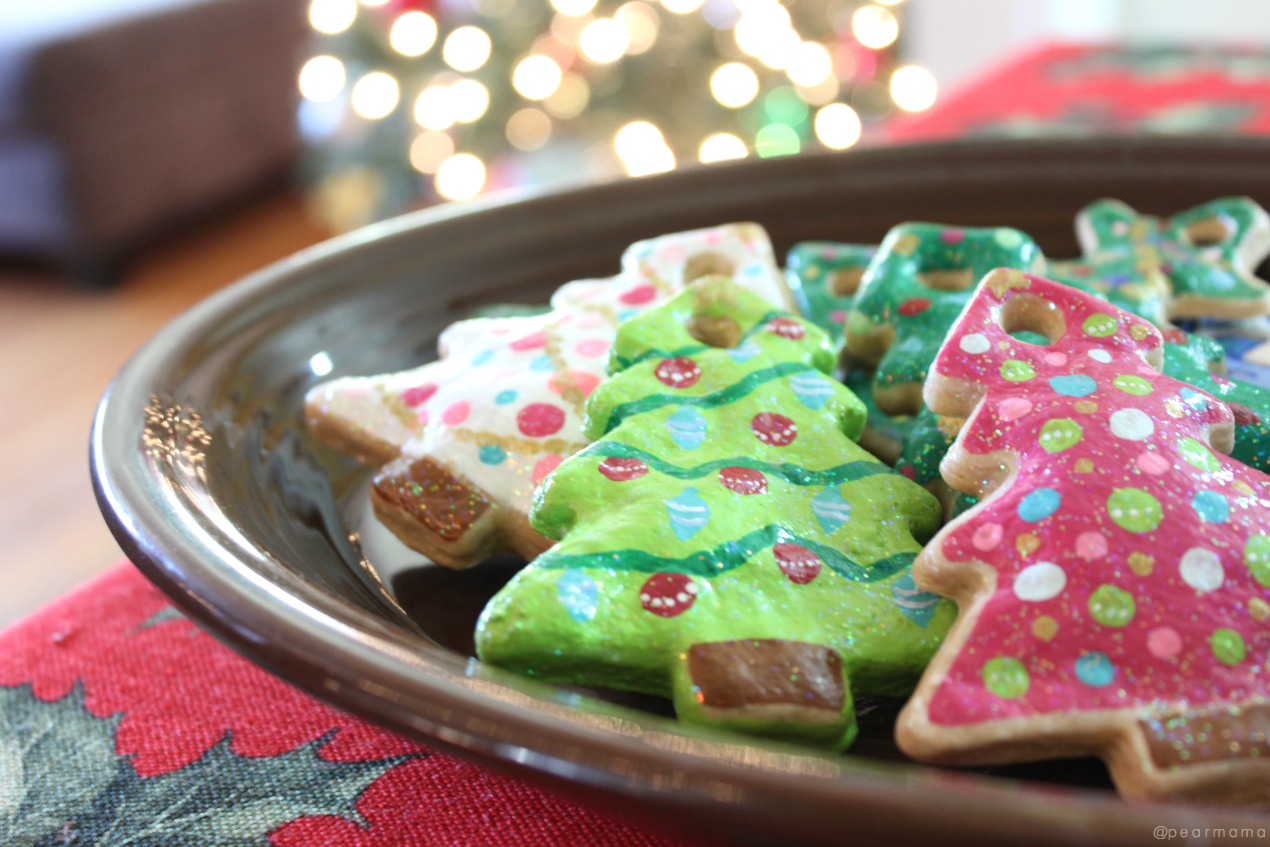 Let those creative juices flow! Add dots, garlands and tiny ornaments to your salt dough cookies. Once they're fully dry, add the date to the back with a marker for posterity, thread the holes with the jute twine and hang on your tree or give them away as sentimental gifts.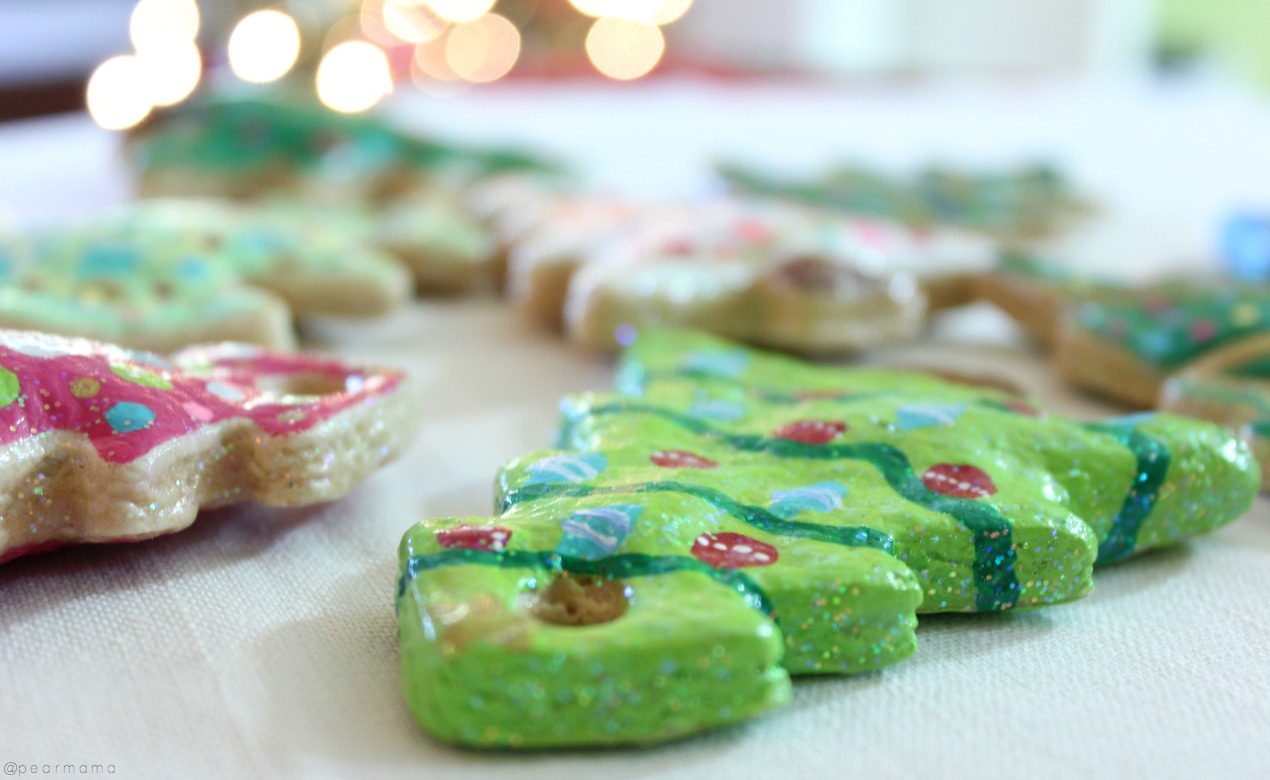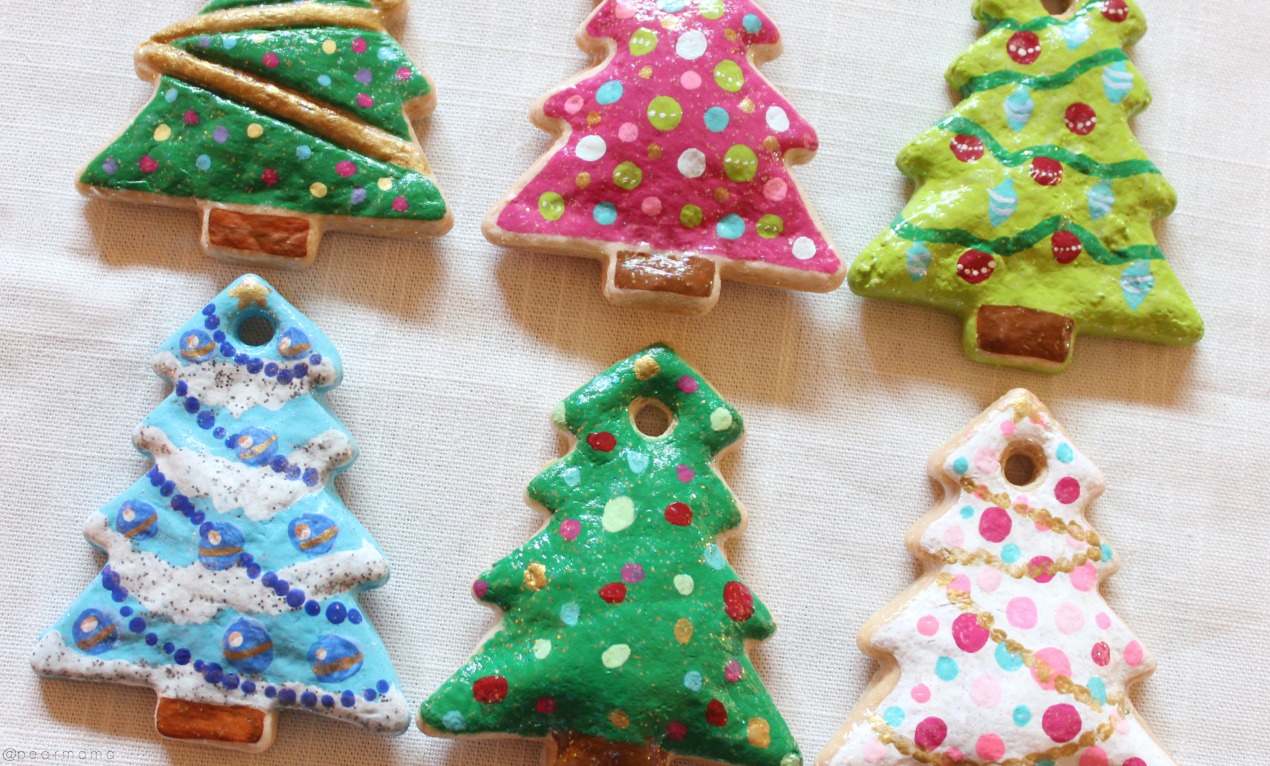 Merry Christmas!
Disclosure: This post has affiliate links.