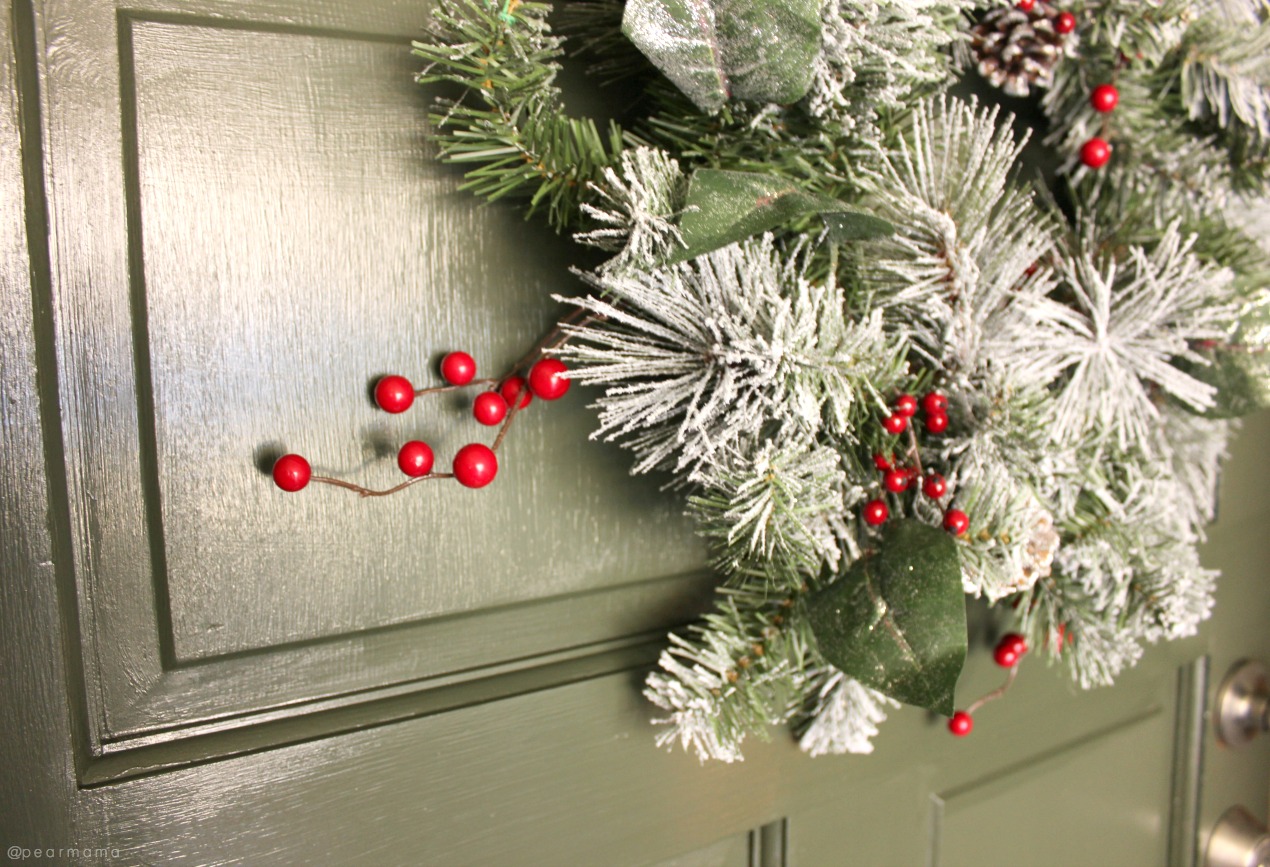 Nothing says "welcome to our home" than a freshly painted front door. It's the first thing your guests see as they enter in. My door was such a basic Becky — a boring old wooden door that was this way for nearly fifteen years. Funny how we paint pretty much everything and we have art hanging all over the place but our front door was so vanilla.
We're all decorating our home to usher in the season, so why not hook up your front door so that all of your decorations can look extra fancy?  It's a pretty simple diy that can be completed in a weekend. I'm in So Cal and the weather is in the 60's — humble brag, I know — so we were ok to have just a screen door for a few hours.
First, pick a color that goes with the color scheme of your home. Or why not be daring and choose a bold hue that you absolutely love? Hello, curb appeal. 
Supply list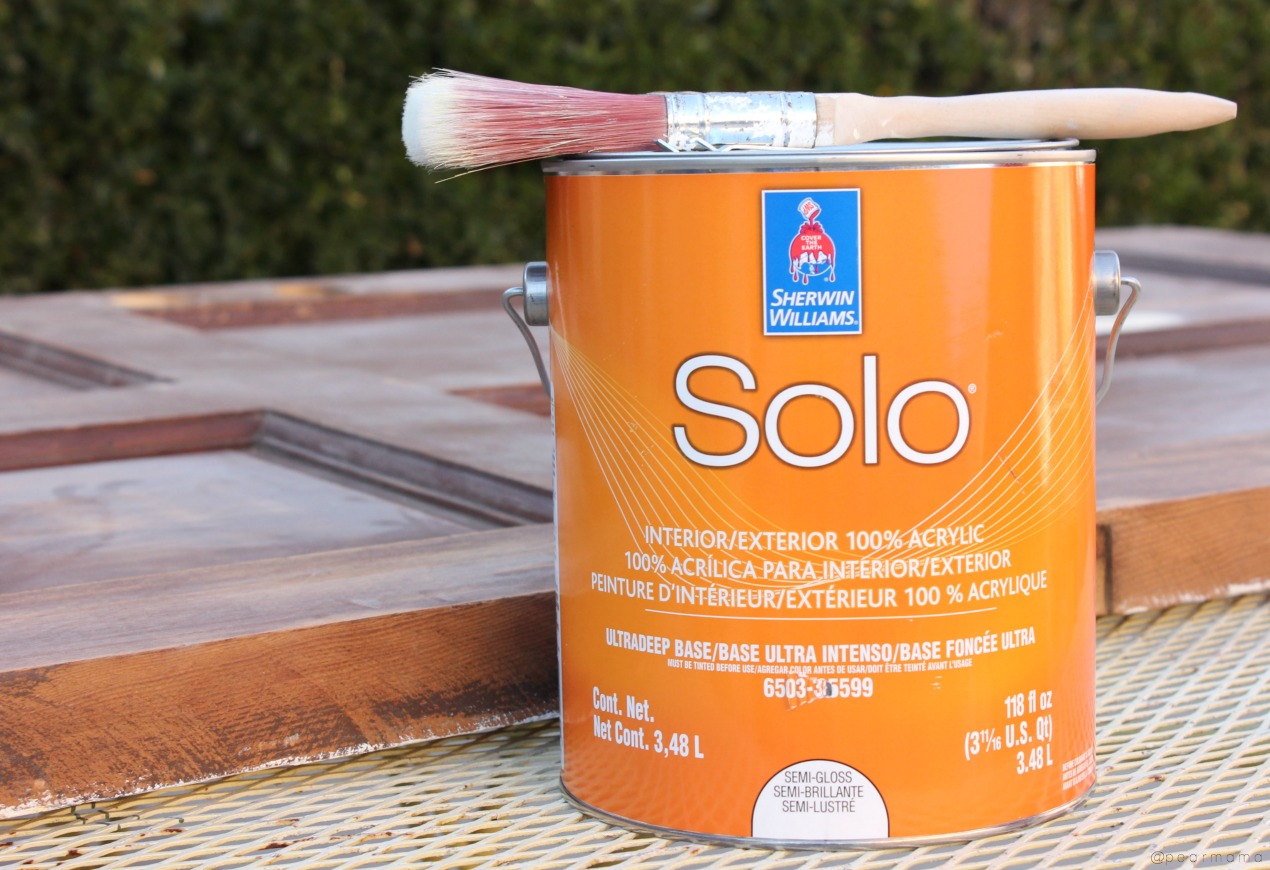 I decided to go with SW 7749 Laurel Woods from Sherwin-Williams, a color that went well with the general scheme of things around here. It's a subdued tone, especially for me, the queen of turquoise and bright pink. Whatever color you choose, be sure to buy quality paint. A good brand like Sherwin-Williams will make the job much easier. The Solo™ 100% Acrylic Interior/Exterior Latex Paint provides great coverage and the color is rich and true. The Solo paint line also saves project time because you won't need to apply a primer before you add color.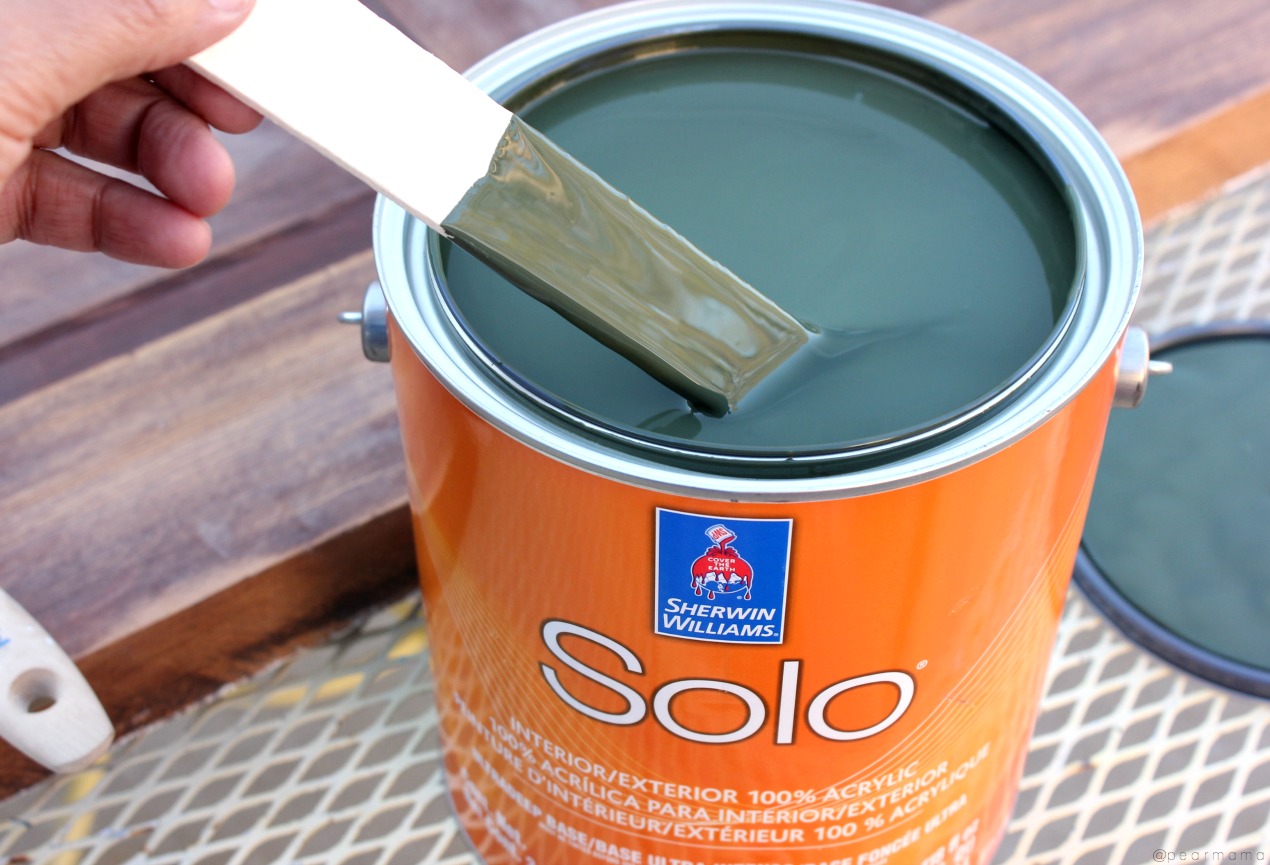 How to paint your front door
Remove door.
Carefully remove door from its hinges and place on a flat work surface. Be sure the work surface is clean by laying down a drop cloth first.
Remove hardware.
With a screwdriver, remove all hardware (doorknob, lock, screws, knocker, hinges etc.) and store in a place where you can easily find them when it's time to reinstall. I put my stuff in a big bowl and place it up on a shelf so I don't lose anything.
Sand and repair.
Painting is all about your prep. Trust me. The more efficient your prep time, the more professional looking your project will look. Wooden doors will need all rough edges and faded finish to be sanded. If the door has any cracks or imperfections, apply wood filler using a putty knife. Let dry. Sand all patched areas until it is smooth. Get rid of any dust by wiping with a tack cloth.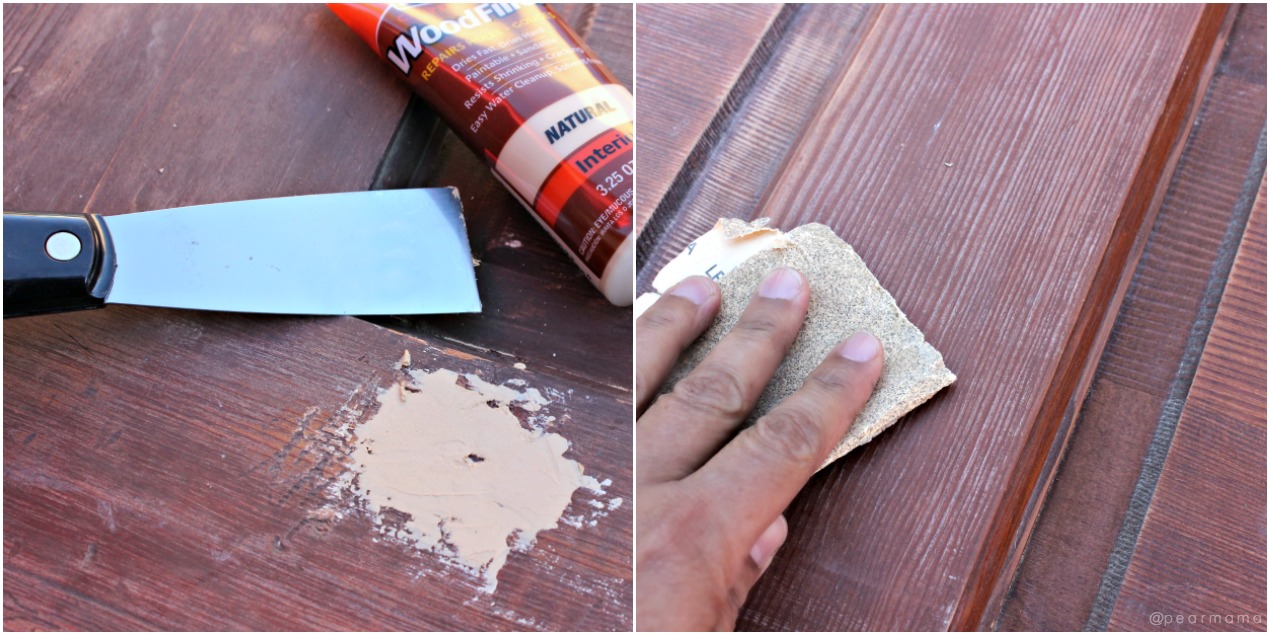 Optional: If your door has a window pane like mine does, be sure to cover it with blue painter's tape, making sure your edges line up neatly. This will keep your glass free from paint and cut down on clean up.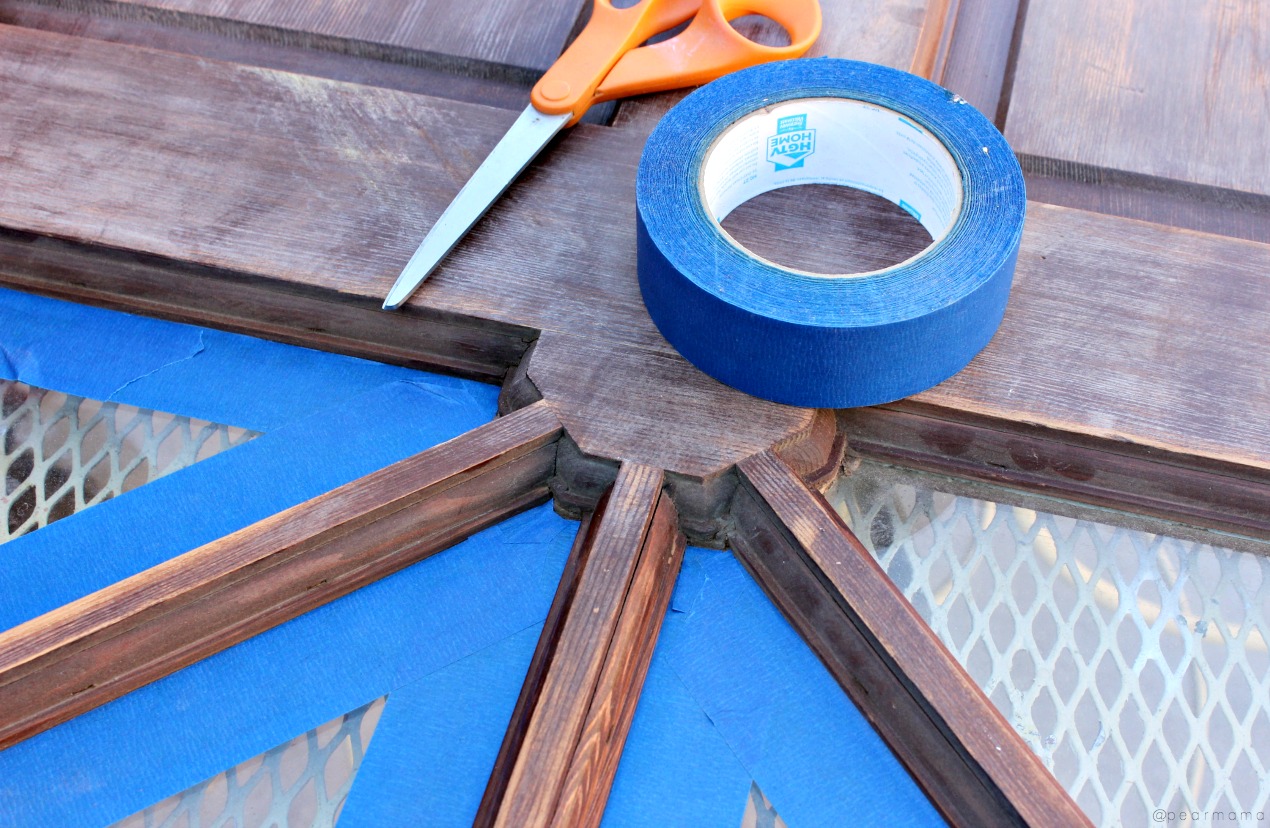 Paint.
Sometimes the paint with settle into the can, so be sure to stir with a paint stick before you begin. With a quality brush, use uniform brushstrokes on the door, painting with the grain of the wood grain. You can also use a small roller to speed up the process. Be sure to paint all of the corners carefully, and don't load up too much paint on the brush or else you will get drips and no one wants to see paint drips. Let dry in between coats. I did three coats because with six kids in the house, our front door gets a lot of action. It needs the extra coverage!
I'm loving the way my front door turned out. A subtle pop of color and festive just in time for Christmas.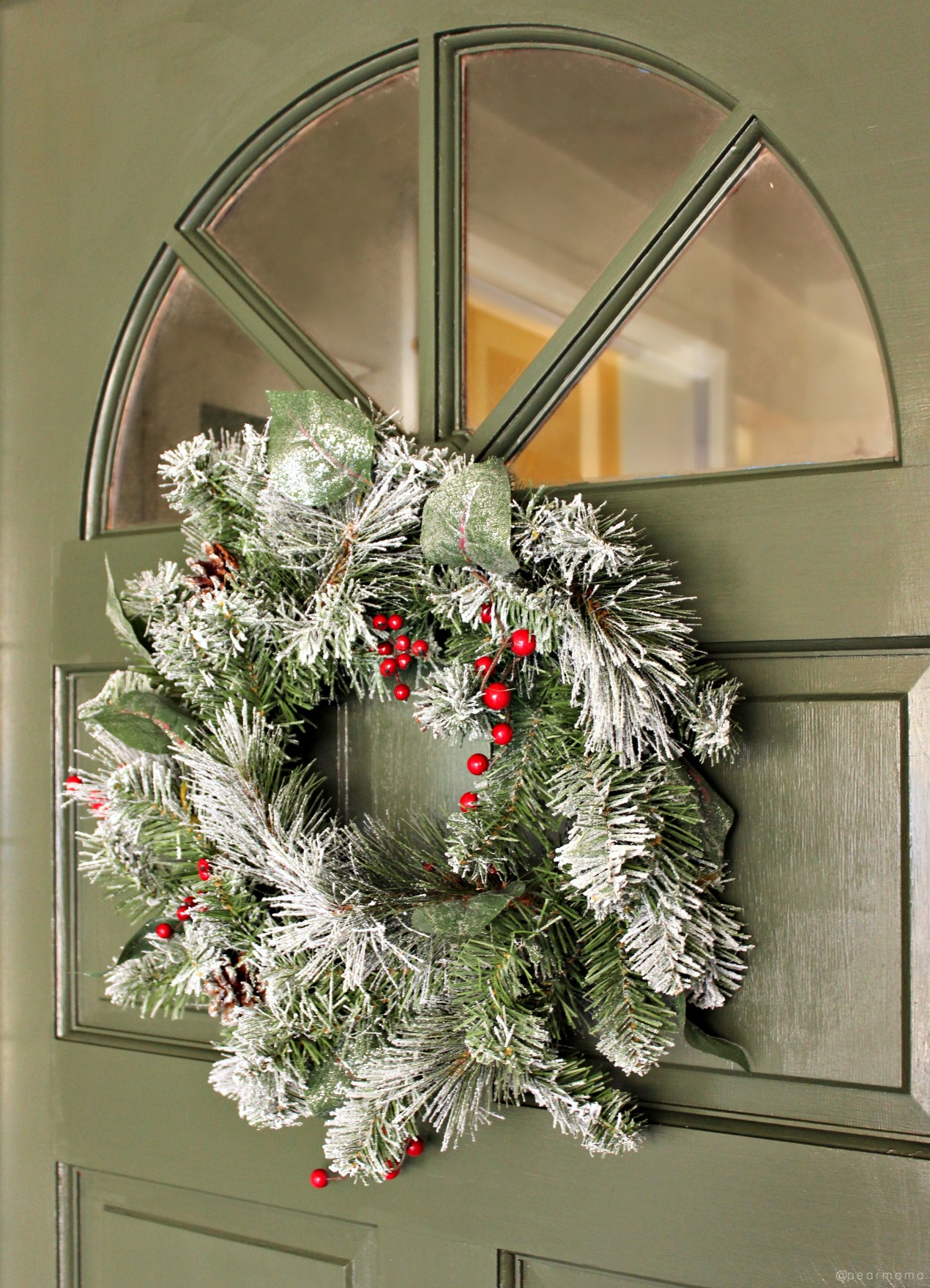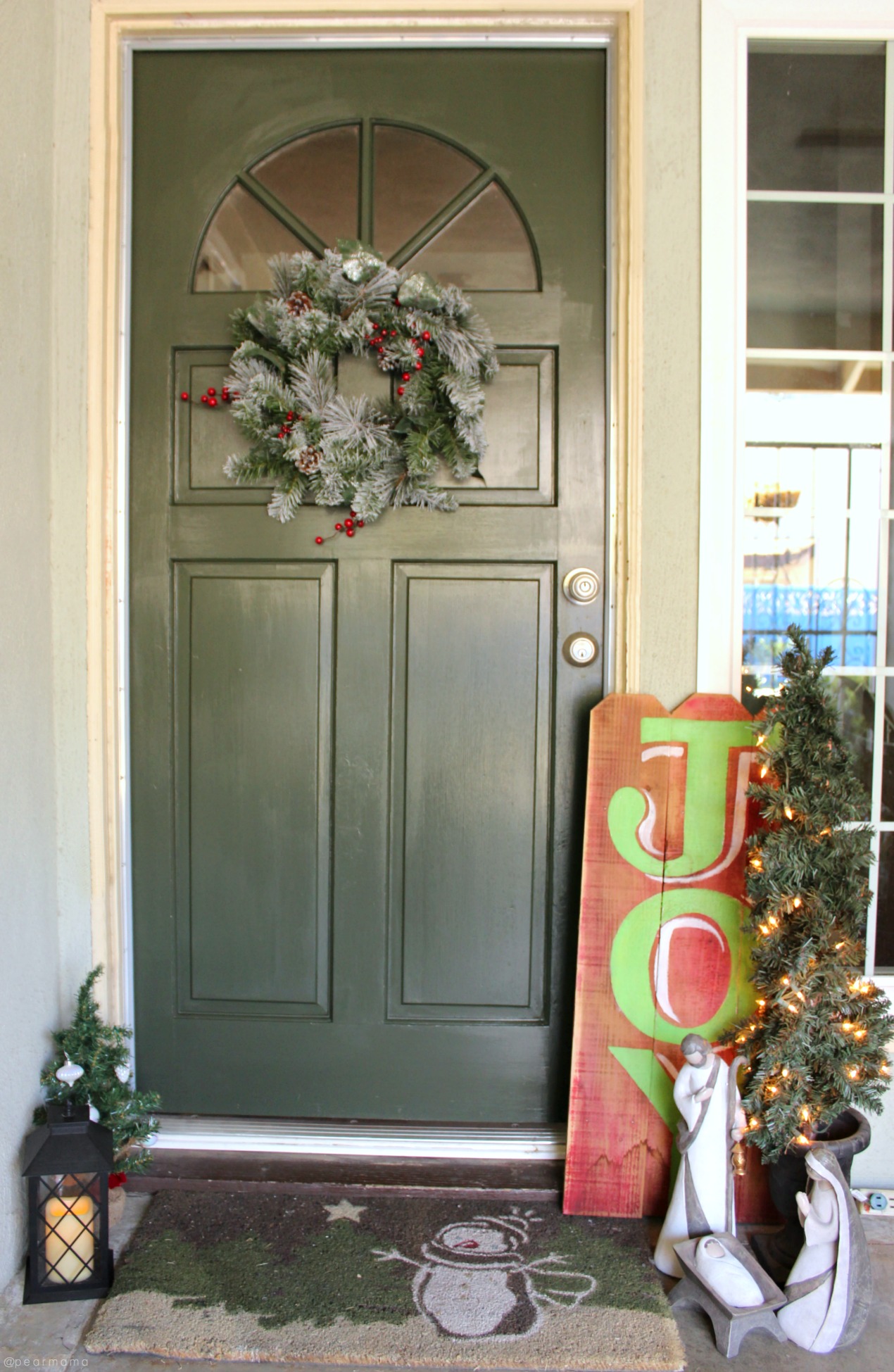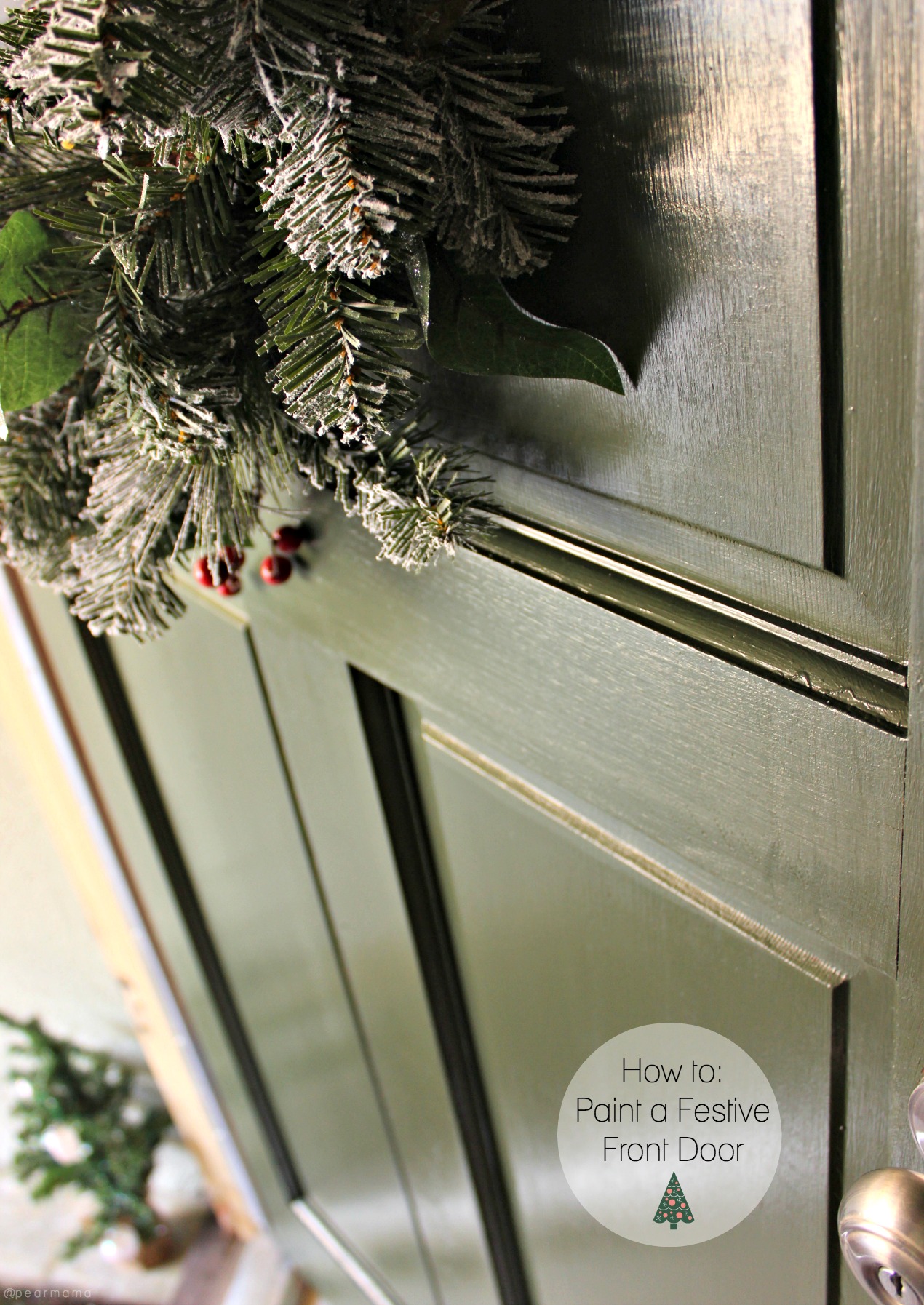 This diy project was originally published on Sherwin-Williams Latino.
This post contains affiliate links.