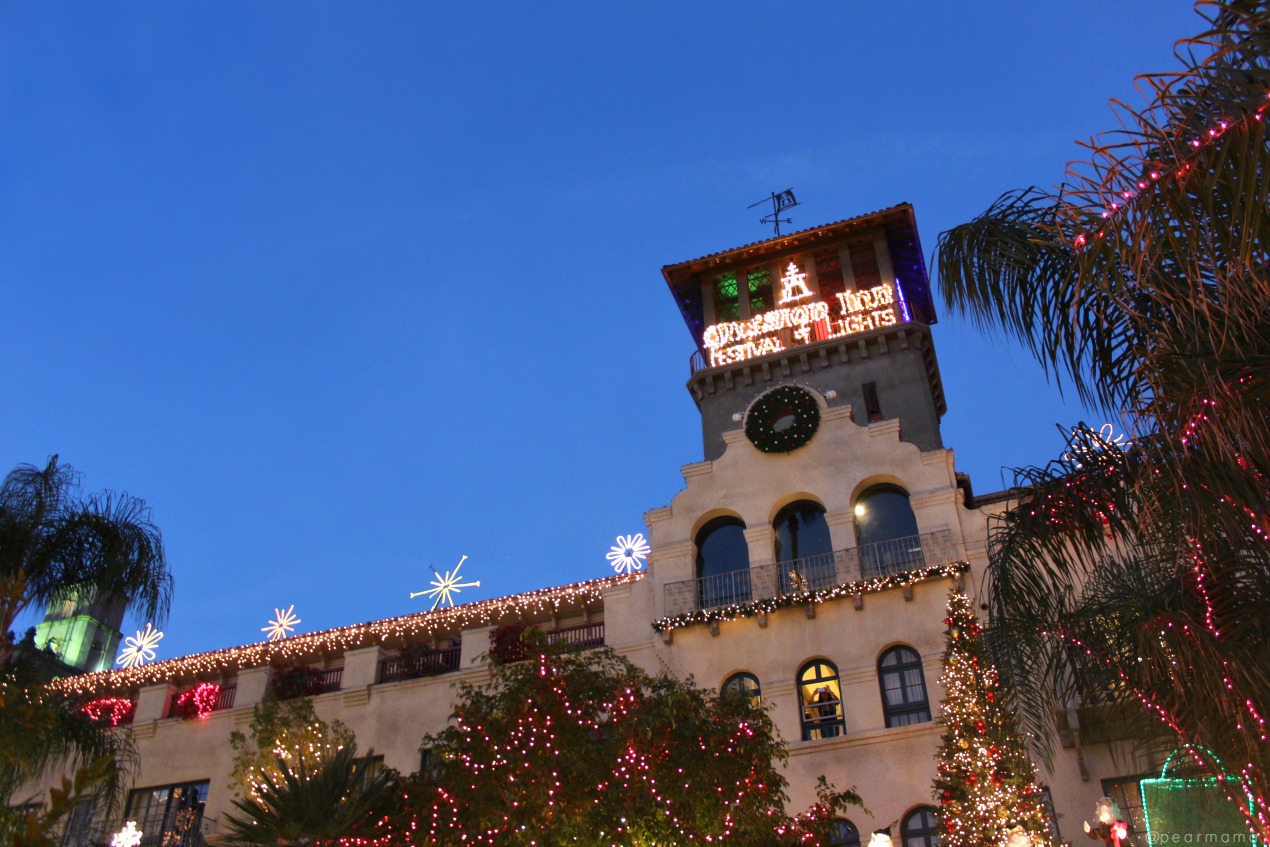 I've raised my family in Riverside for the past twenty years and every year, we've headed to downtown Riverside and enjoying the Mission Inn's Festival of Lights. So many happy memories of bundling up my boys with puffy jackets and beanies and piling them into our massive double stroller to look at all of the twinkling lights with my parents, my siblings and their children. Once our family started to multiply, we added more babies in the double stroller and we taught our older kids to hold on to the stroller for dear life, explaining where they should they go if they got lost. Hey, this is what a mama worries about.
Still, every year we brave the crowds to stroll through the Mission Inn, to enjoy the festivities and munch on a big bag of kettle corn.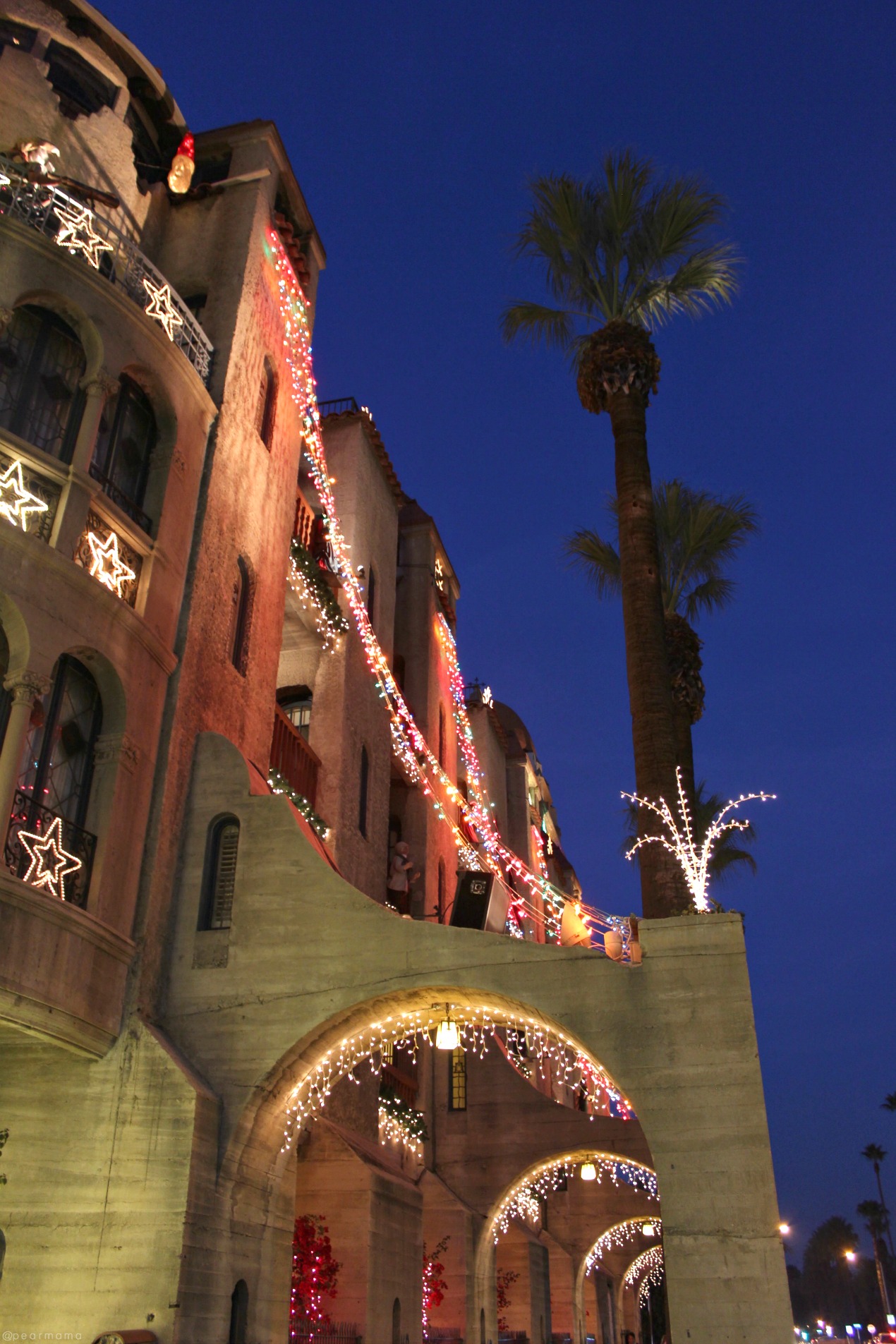 These days, I don't have to lug around a double stroller because my kids are now 11, 12, 14, 16, 17 and 19. Sigh. Where has the time gone? We still like to visit the Mission Inn Festival of Lights together as a family. We walk around, enjoy all the sights and sounds and eat way too many treats.
Mission Inn Festival of Lights
The lovely Mission Inn is a grand resort hotel that dates back to 1876. Framed by its breathtaking Spanish Mission-style architecture, the Mission Inn has hosted many celebrities and dignitaries. The hotel is iconic to Riverside and it even occupies an entire city block. During the Festival of Lights, the Mission Inn is illuminated with nearly 4.5 million holiday lights. Highlights of Festival of Lights include more than 400 animated figures including angels, elves and Dickens carolers, appearances by Santa Claus, the world's largest man-made mistletoe measuring 12' x 8', elf tuck-ins, freshly fallen snow and elaborately decorated Christmas trees in the lobby.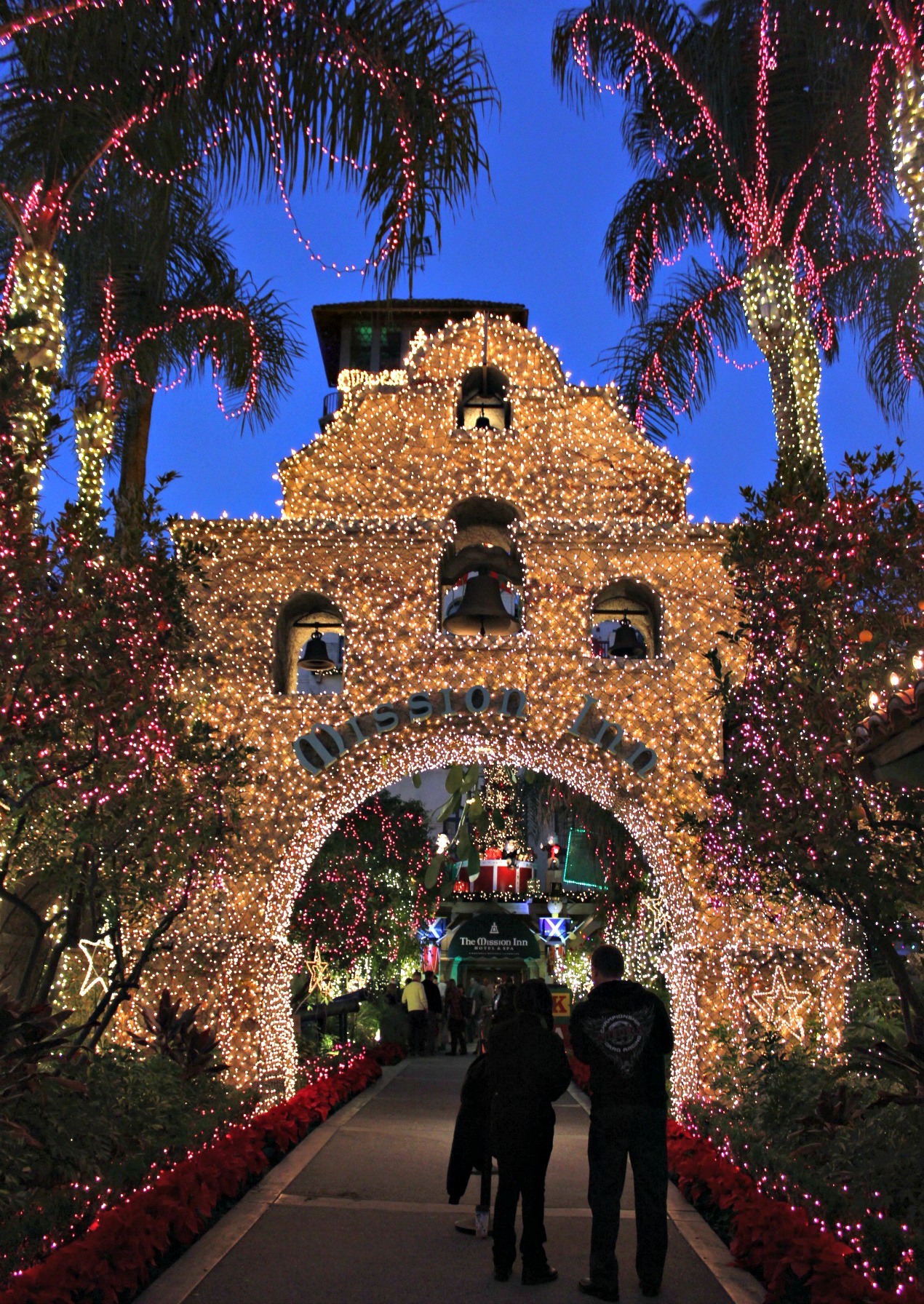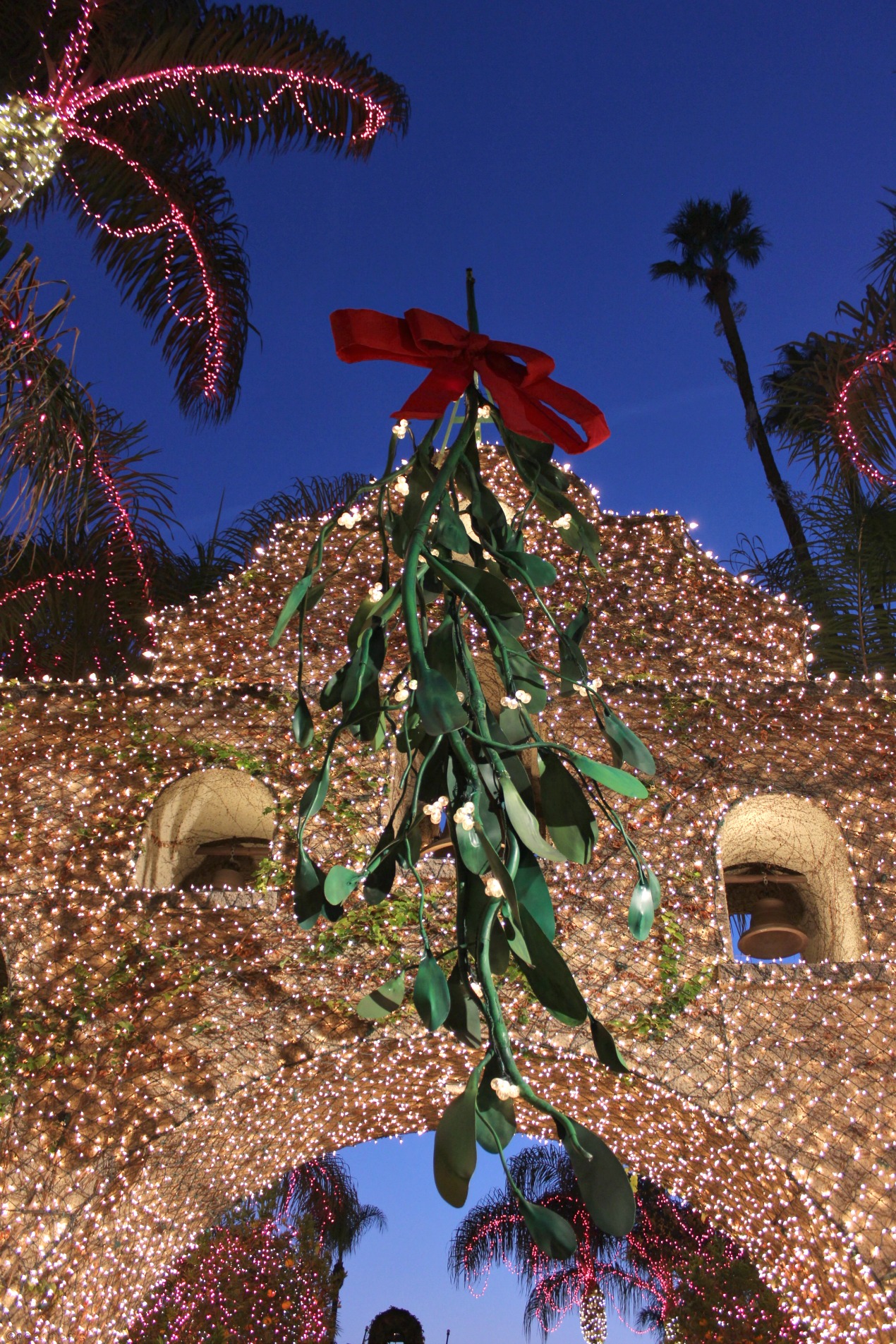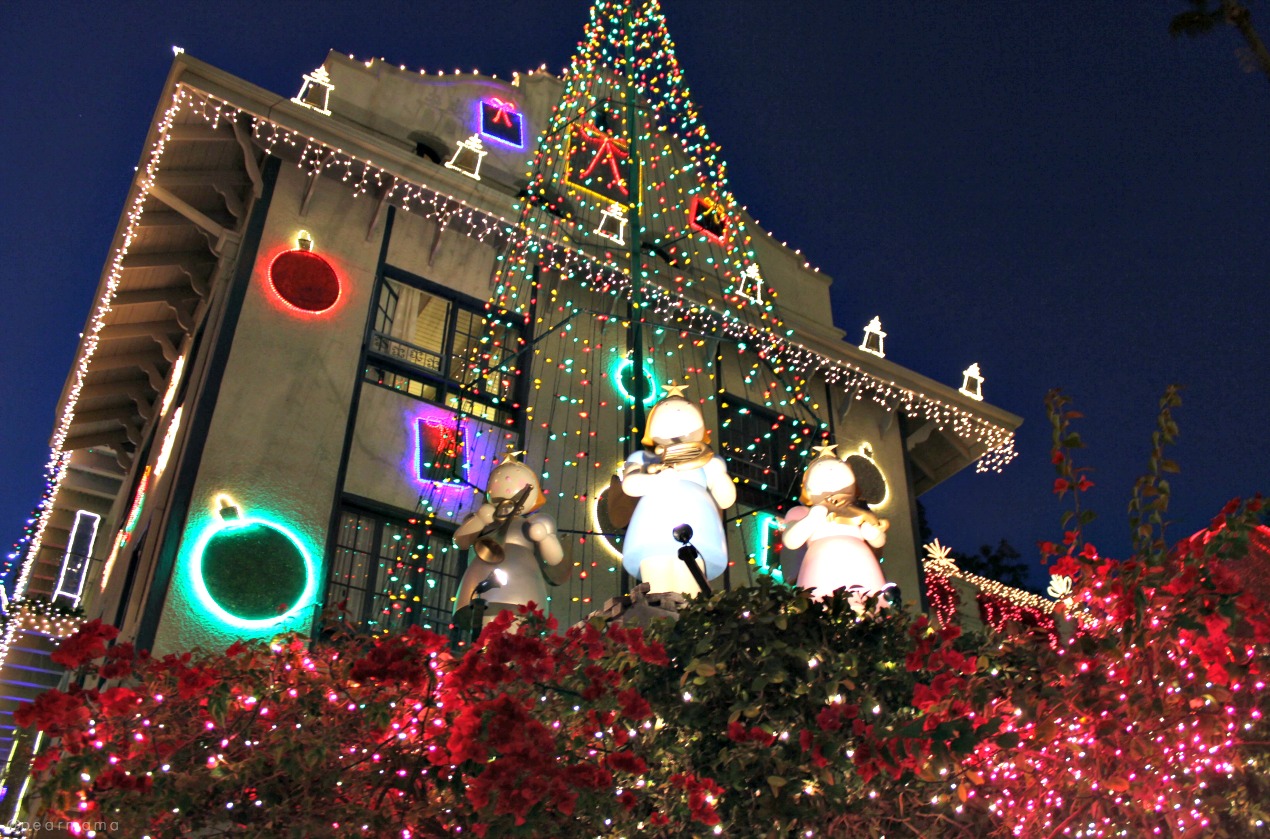 There are so many things happening at the Festival of Lights. Here are few highlights.
Ride the vintage carousel
I loved watching my kids ride the merry-go-round. There is something so magical about the ornate carousel at night.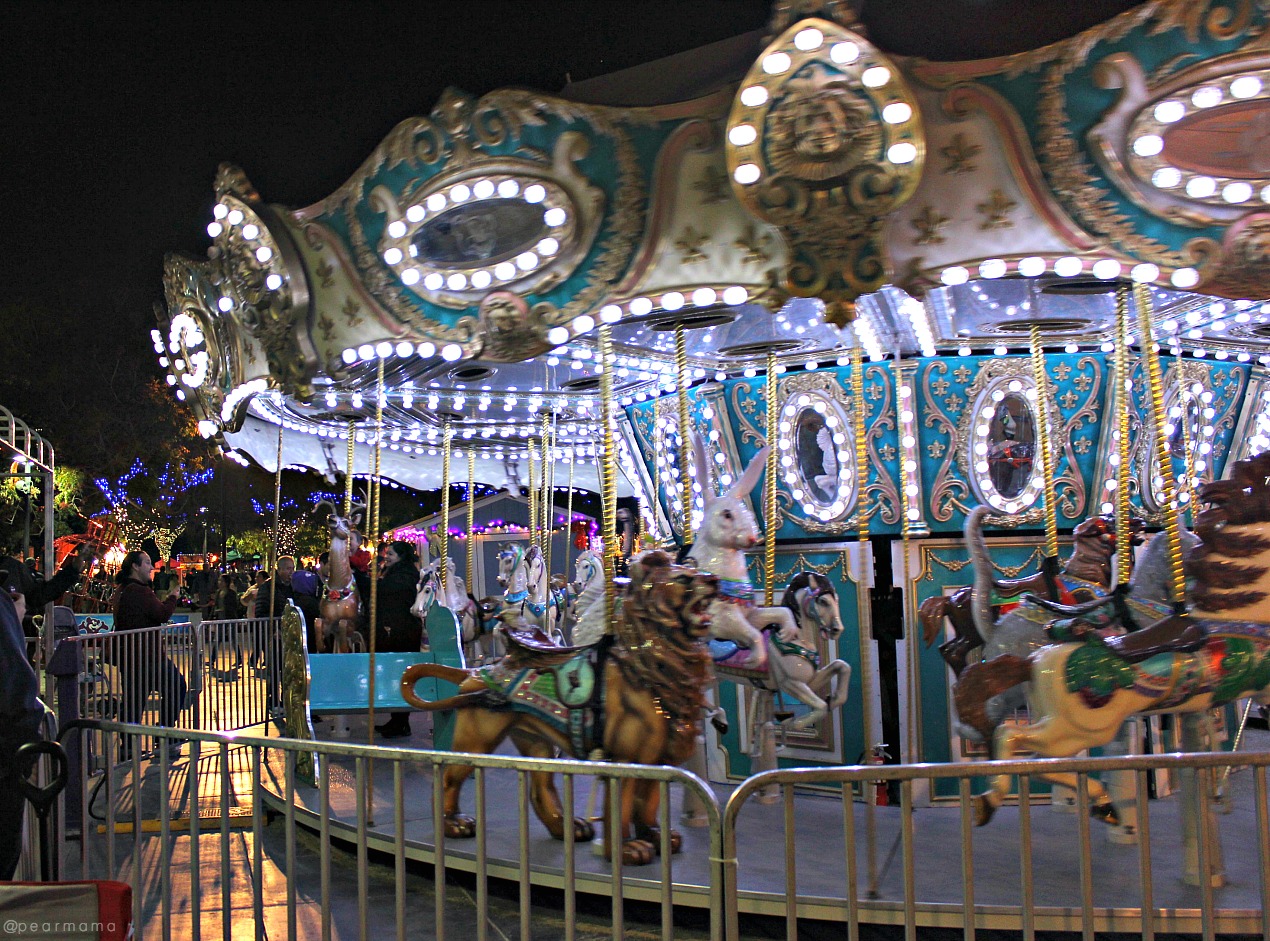 Sweet eats
The sweet goodies abound at the Festival of Lights. Kettle corn, funnel cake, hot cocoa, chocolate-covered bacon, caramel apples, gingerbread and freshly baked donuts, oh my!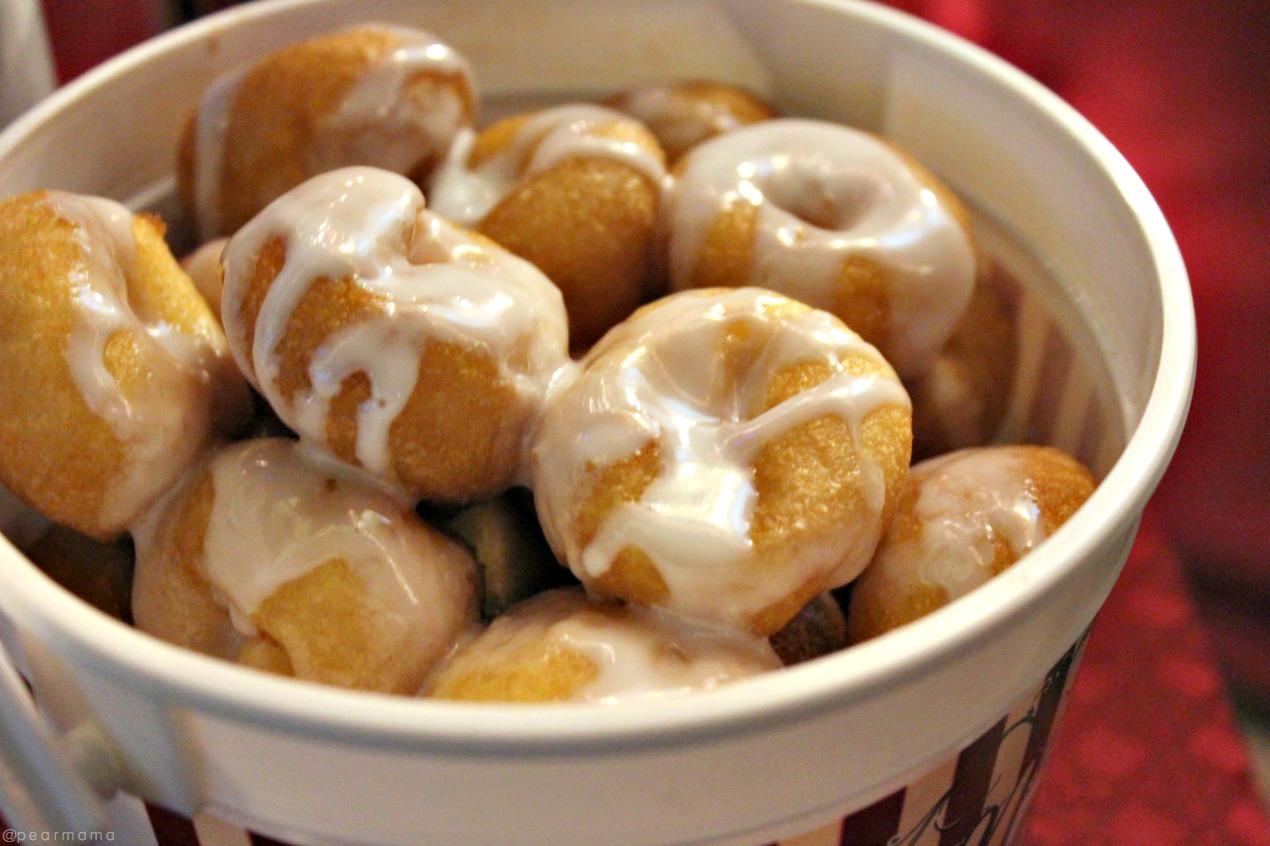 Horse-drawn carriages
So maybe you want to feel like Cinderella for the night. I don't blame you — I've always wanted to ride in one of the magical horse carriages making their way through downtown Riverside.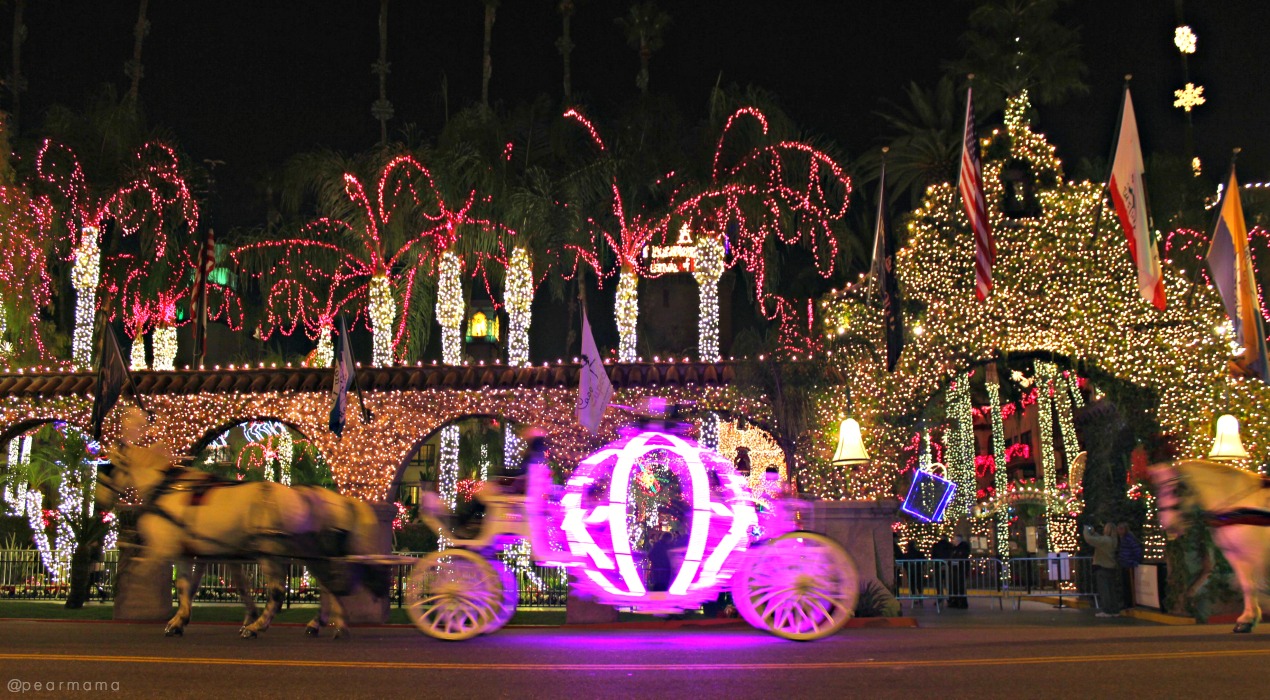 Up high on the Century Wheel
The ferris wheel is located on 9th Street (between Orange and Market Streets). Here's a tip from me to you: The Sweet Candy Shop Stop is nearby, so you can get yourself a yummy sliced caramel apple and sit back to watch the people riding up high.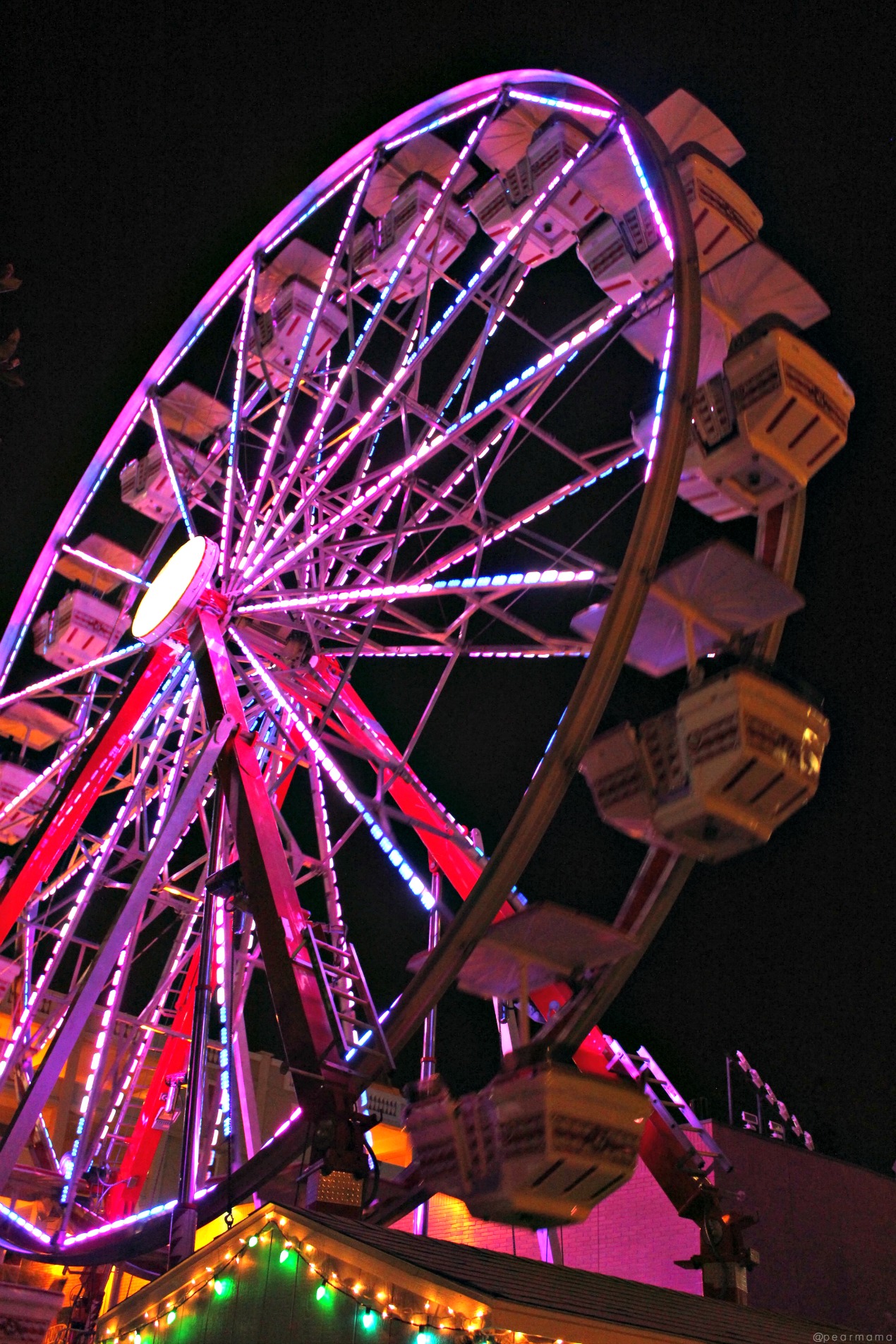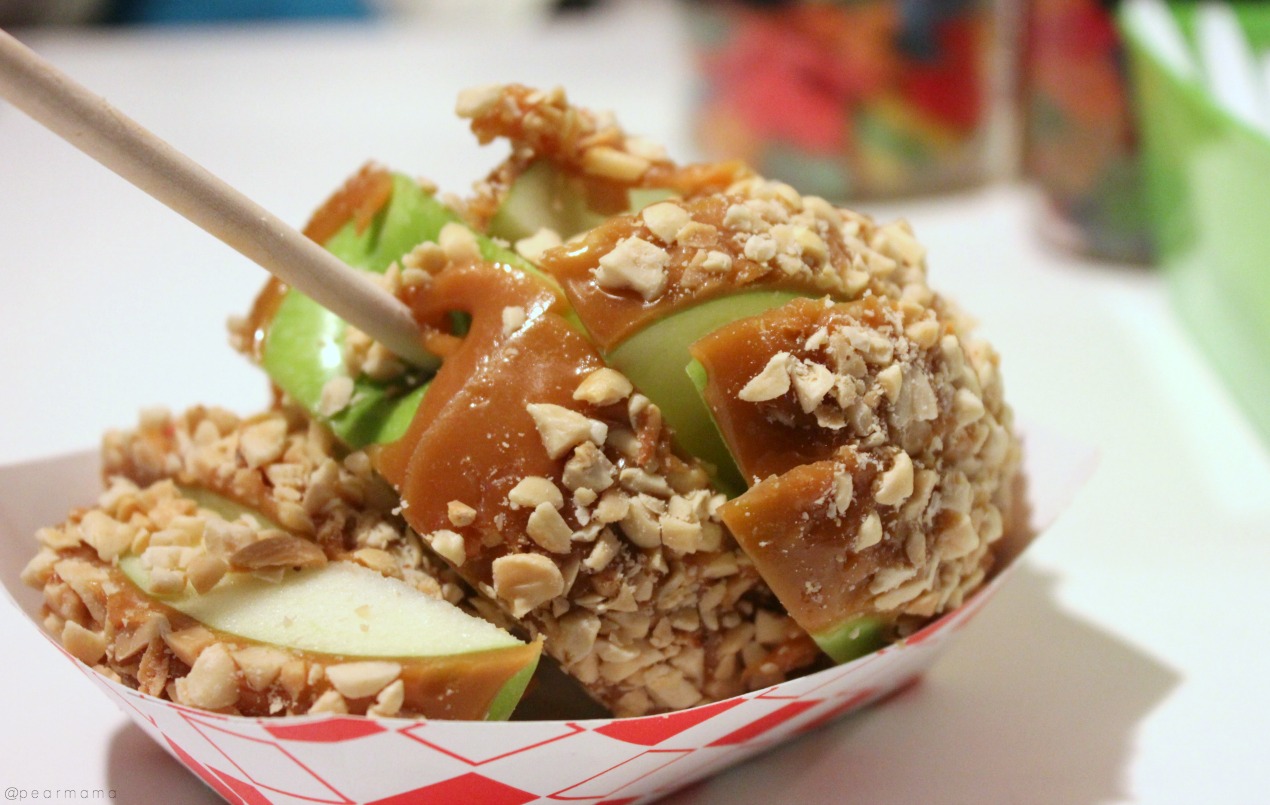 There is so much more to do and see at the Festival of Lights, such as buying from artisan vendors, music and entertainment and visits with Santa Claus. The event is free and there is parking throughout. Come out with the family and make some holiday memories in my beautiful hood: Riverside!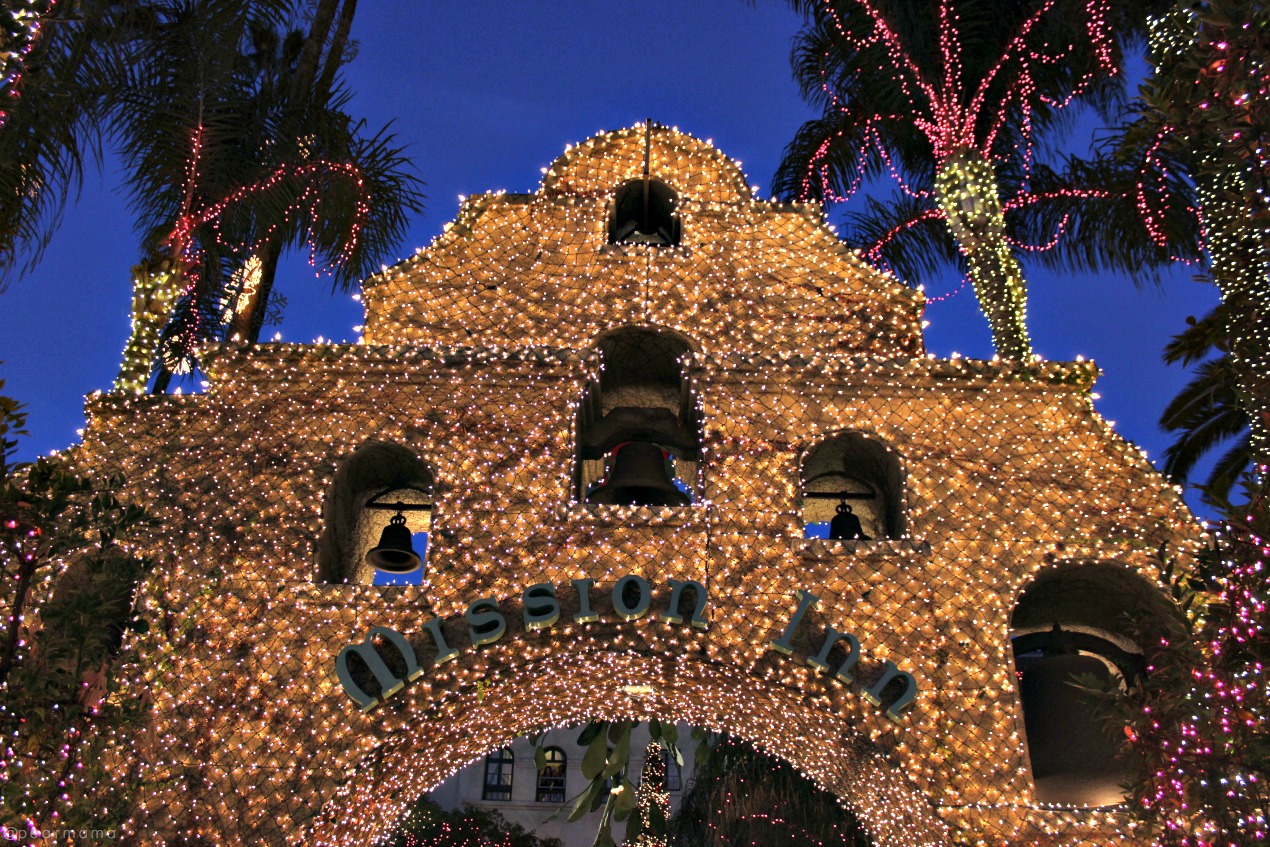 The Mission Inn Festival of Lights is happening November 25th to January 7, 2017. For more information, go here.