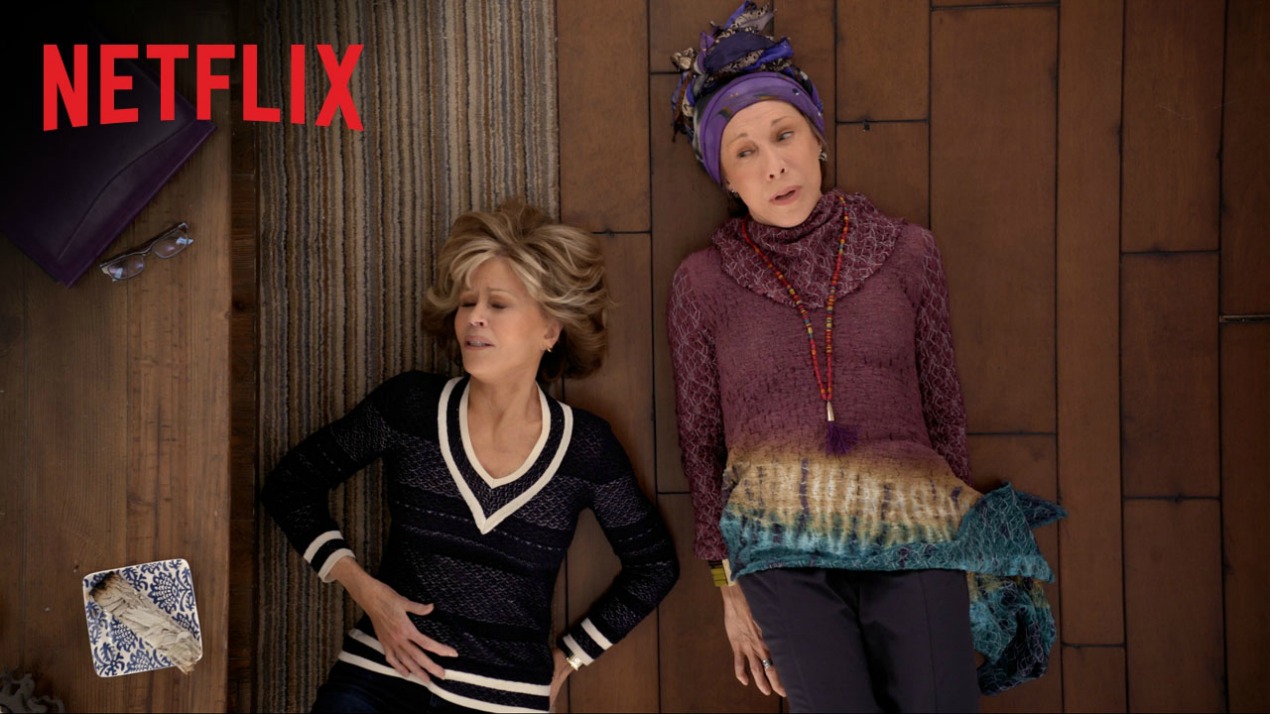 This post is brought to you by Netflix.
I'm so happy that my favorite pair of senior citizen ladies are back on Netflix with 13 hilarious episodes.
Grace and Frankie is about two women who find out that their husbands are not just work partners, but have also been having a romantic affair for the last 20 years. This love affair thrusts these two women together to cope with their new life as single women. If you ever pass my office and you hear me cackling like a hyena, then I am probably watching Grace & Frankie on my iPad. I love the witty exchanges between Grace and Frankie but what I really love is the chemistry between their children Mallory, Brianna, Coyote and Bud.
Brianna is totally my spirit animal.
I am only halfway through season 3 because I am trying to savor each episode. Go watch it!