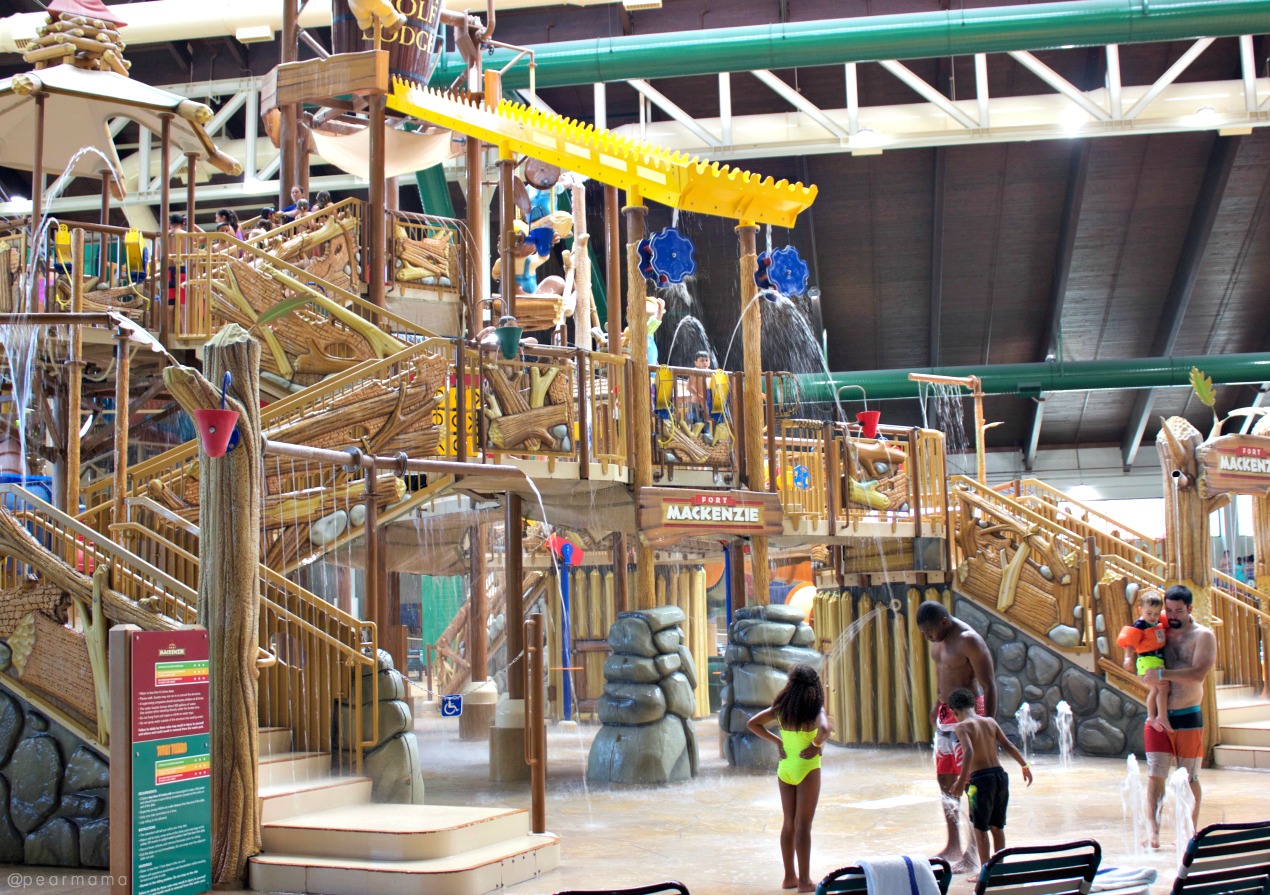 Disclosure: This post is brought to you by Great Wolf Lodge, who graciously hosted my family for the weekend so we could share our experience with all of you. 
My kids must be part fish. They love to swim and frolic in the water. Ocean, lake, river, swimming pool — they don't discriminate. Throw in some tall water slides and a lazy river and they are happy as can be. When I told my daughters we were going to be guests at Great Wolf Lodge in Garden Grove to celebrate Dia de Los Niños, they were so pumped.
To be honest, I was just expecting a massive indoor water park but I was surprised at just how much Great Wolf Lodge offers in the way of food and entertainment. GWL is California's first and only indoor water park resort with over 105,000 square feet of water park action. But, there are also cabana rentals, bowling, story time, Magiquest, shopping, laser tag, arcade games, a fresh juice bar (!) and a wide array of places to eat and so much more.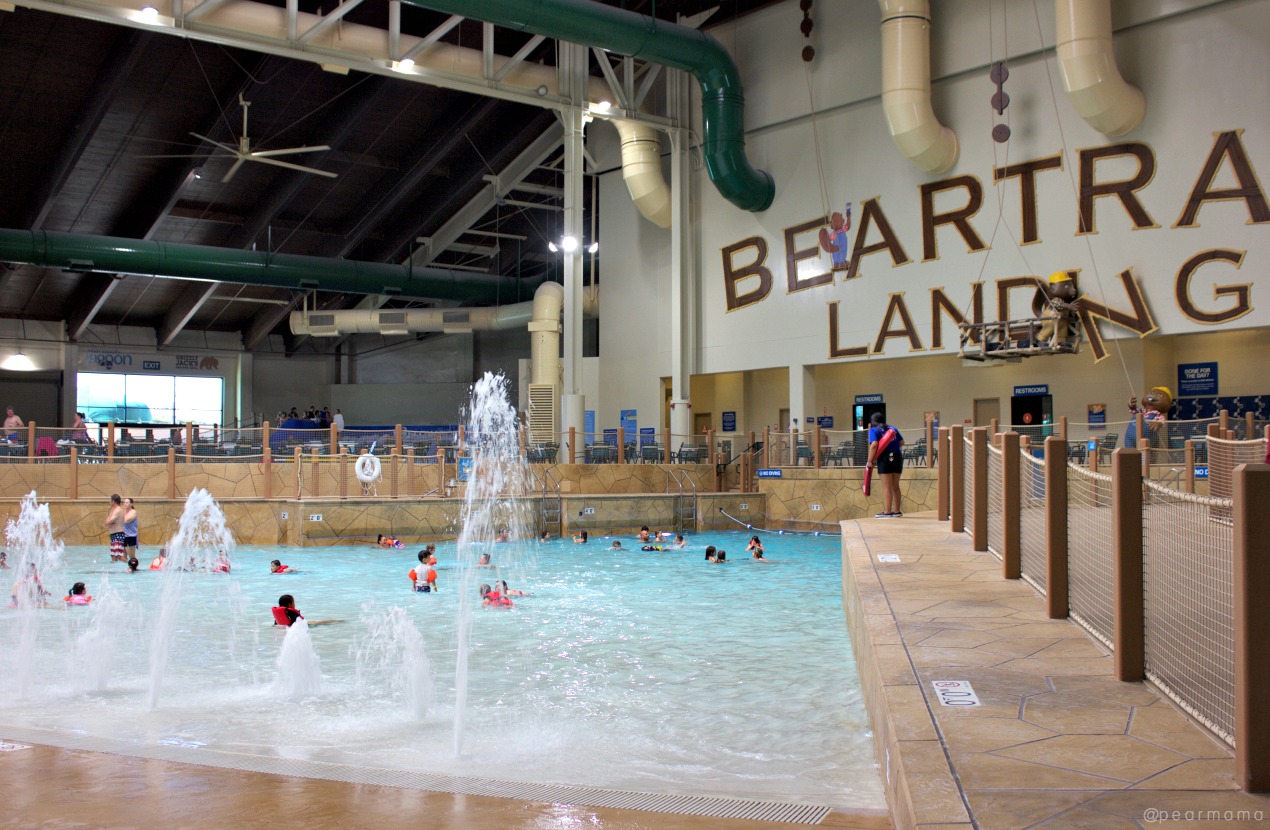 The Bear Track Landing waterpark is a balmy 84 degrees year round. It's completely enclosed, which means no worries about sun or weather. In order to use the waterpark you must be a guest at the resort. This is a plus for guests as it cuts down on overcrowding and long lines for the waterslides. Guest tip: You can still enjoy the waterpark aafter you check out of the resort. There are showers and lockers to store your things before you head home.
What To Do at Great Wolf Lodge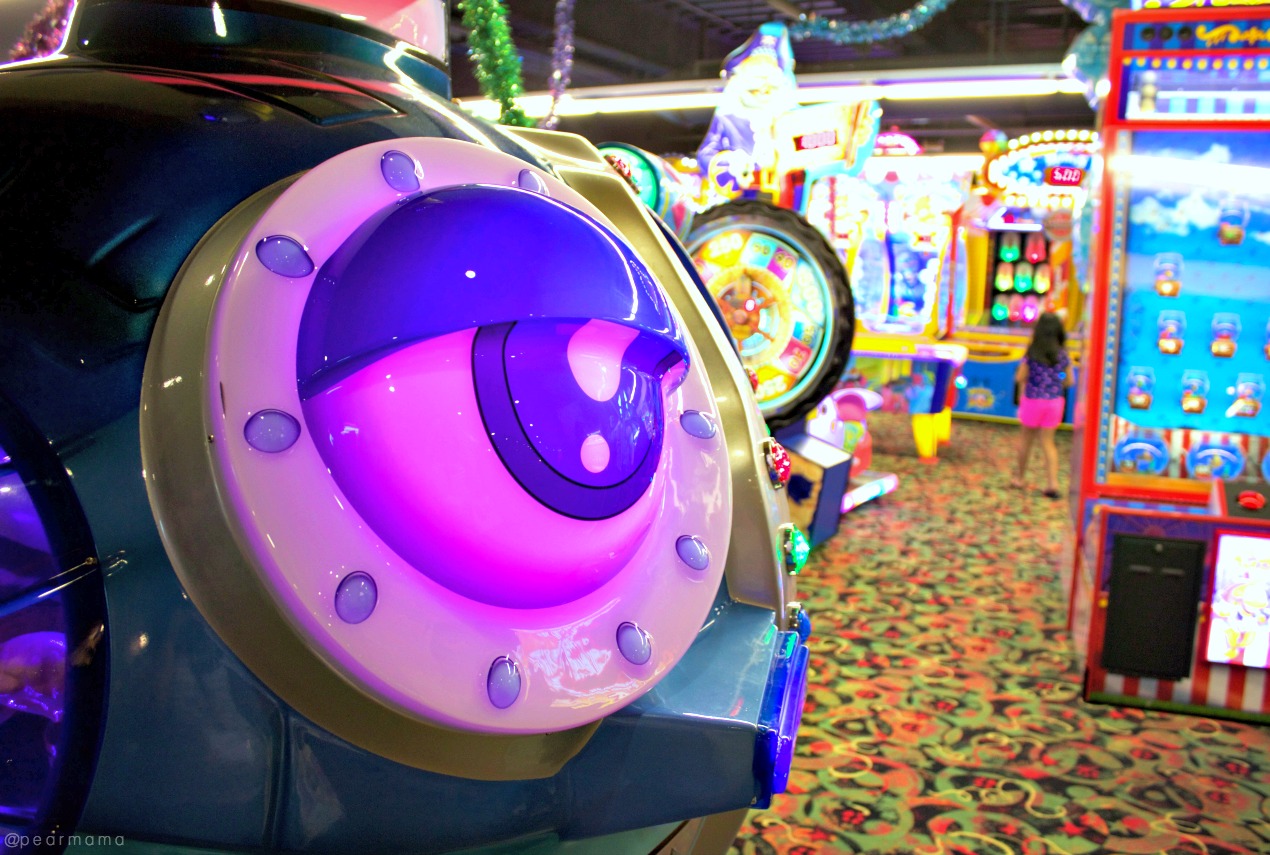 Party all night at the Northern Lights Arcade. Do you have an early riser? A night owl? Head down to the Northern Lights arcade for fun games because it's open 24 hours.
Eat at Loose Moose Family Kitchen. This family-friendly buffet has something for everyone: chicken strips, mac 'n cheese, green salad. orange chicken, shrimp cocktail, pasta, salmon and grilled veggies, to name a few yummy options.
Spa time. Little ones can visit Scooops, which is an ice cream-themed spa specializing in scrubs, fizzy soaks and nail colors.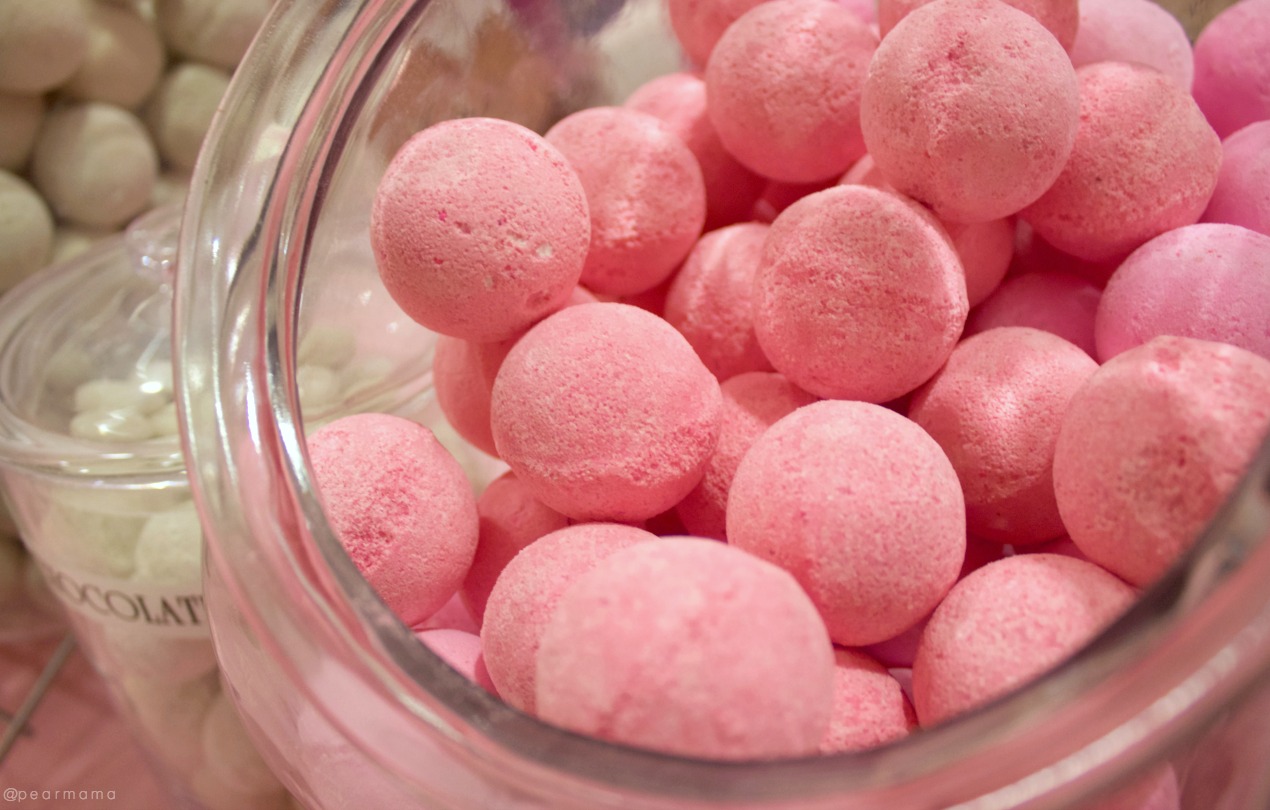 Iced coffee at Dunkin' Donuts. Yes, there is a Dunkin' Donuts in the lobby of the resort! The line can get crazy long, so pop in during off hours for your caffeine fix.
Howly Wood  XD Theatre. My kids loved the 4-D effects of the zombie movie.
There are lots of fun water slides for the kids to enjoy, like the Mountain Edge Raceway.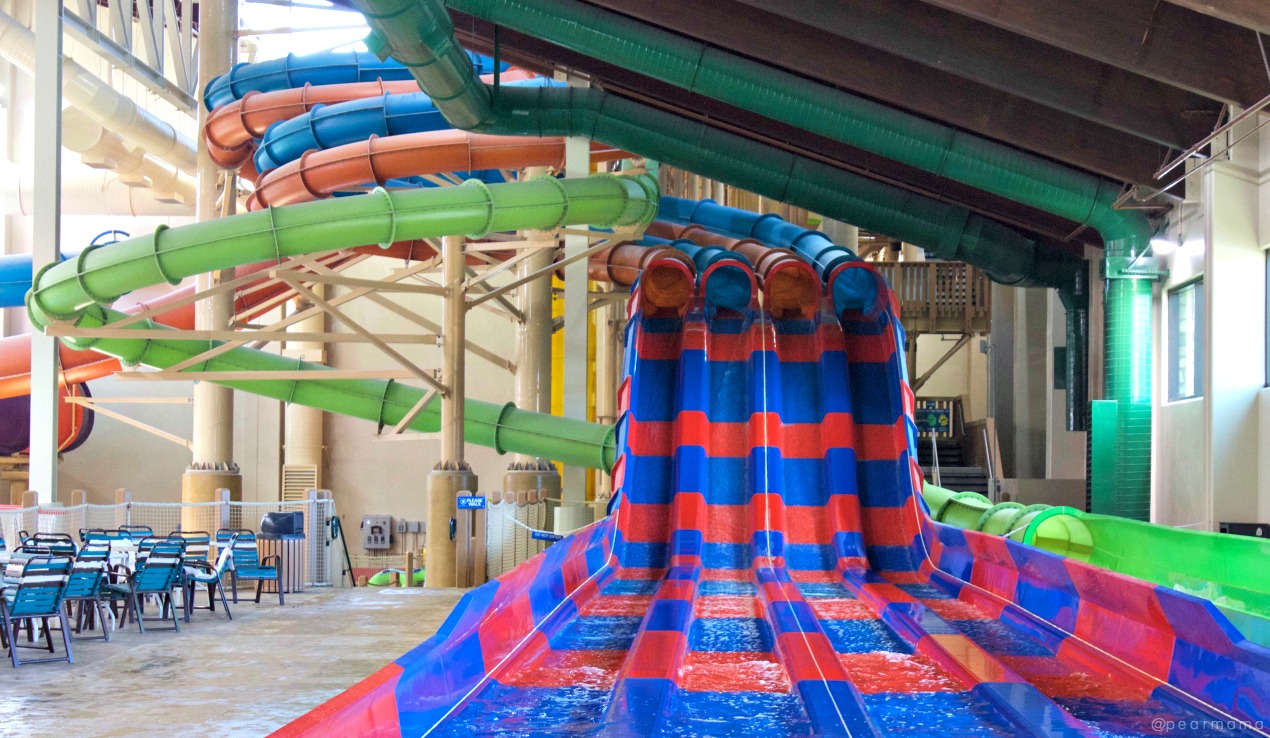 This mama likes to relax and chill in the water, so Crooked Creek was more my style.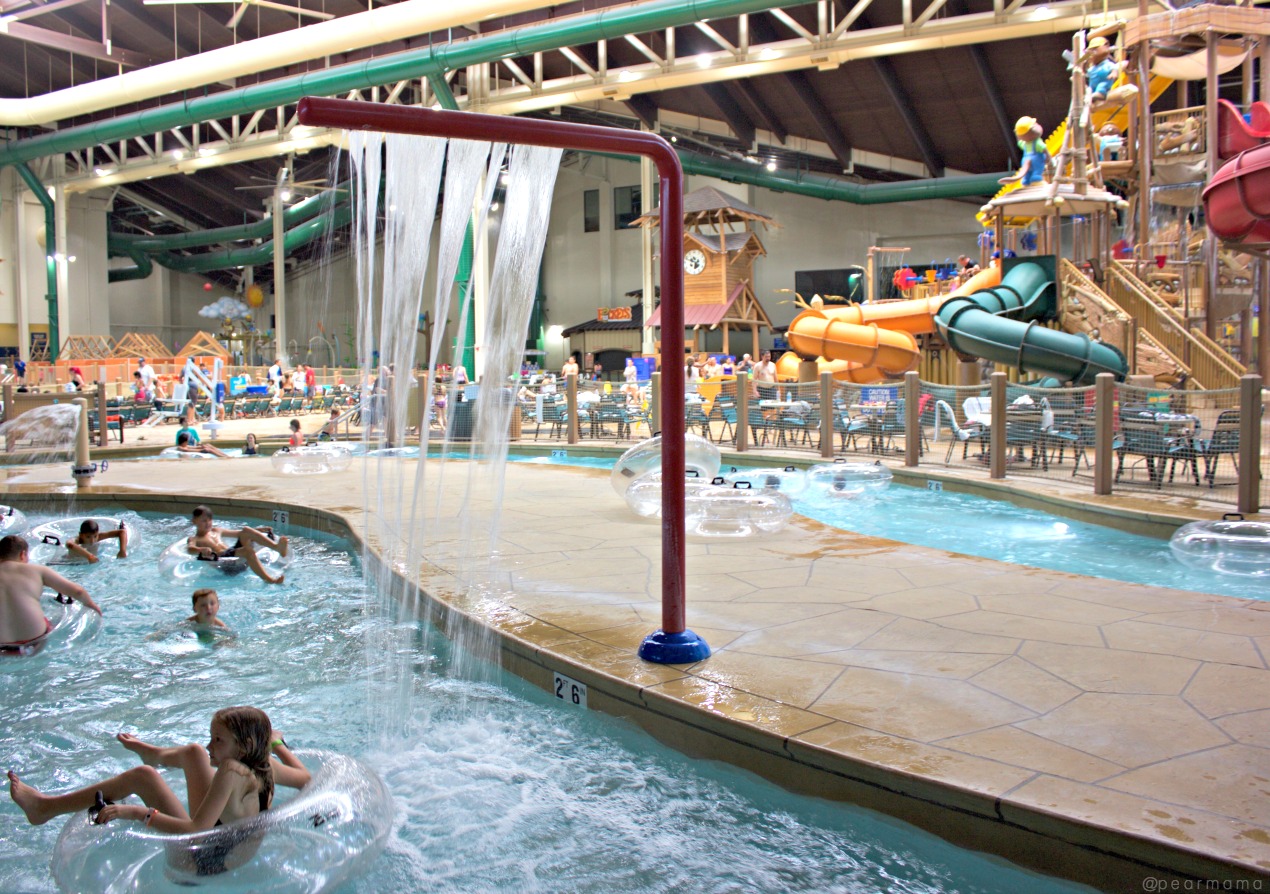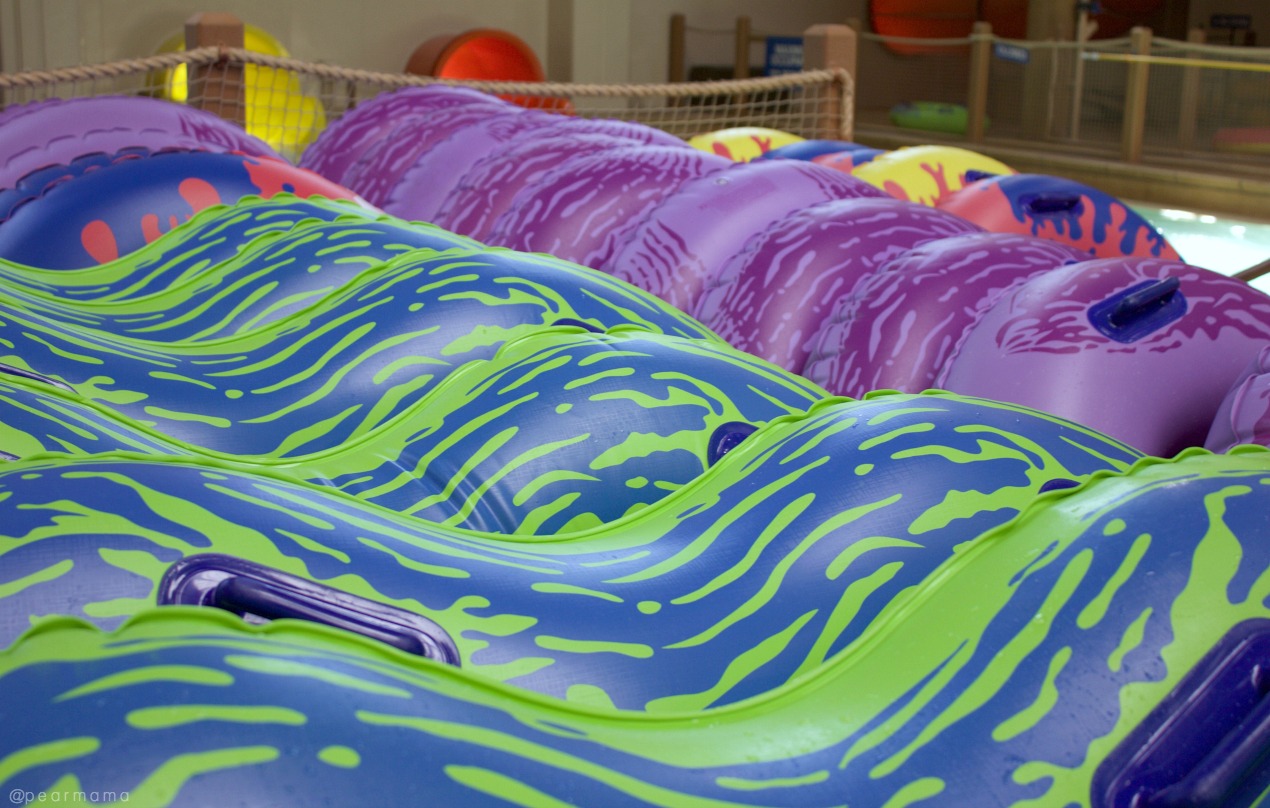 Be prepared for lots of fun and family bonding. My kids absolutely love to go swimming with their mama because they have 100% of my attention.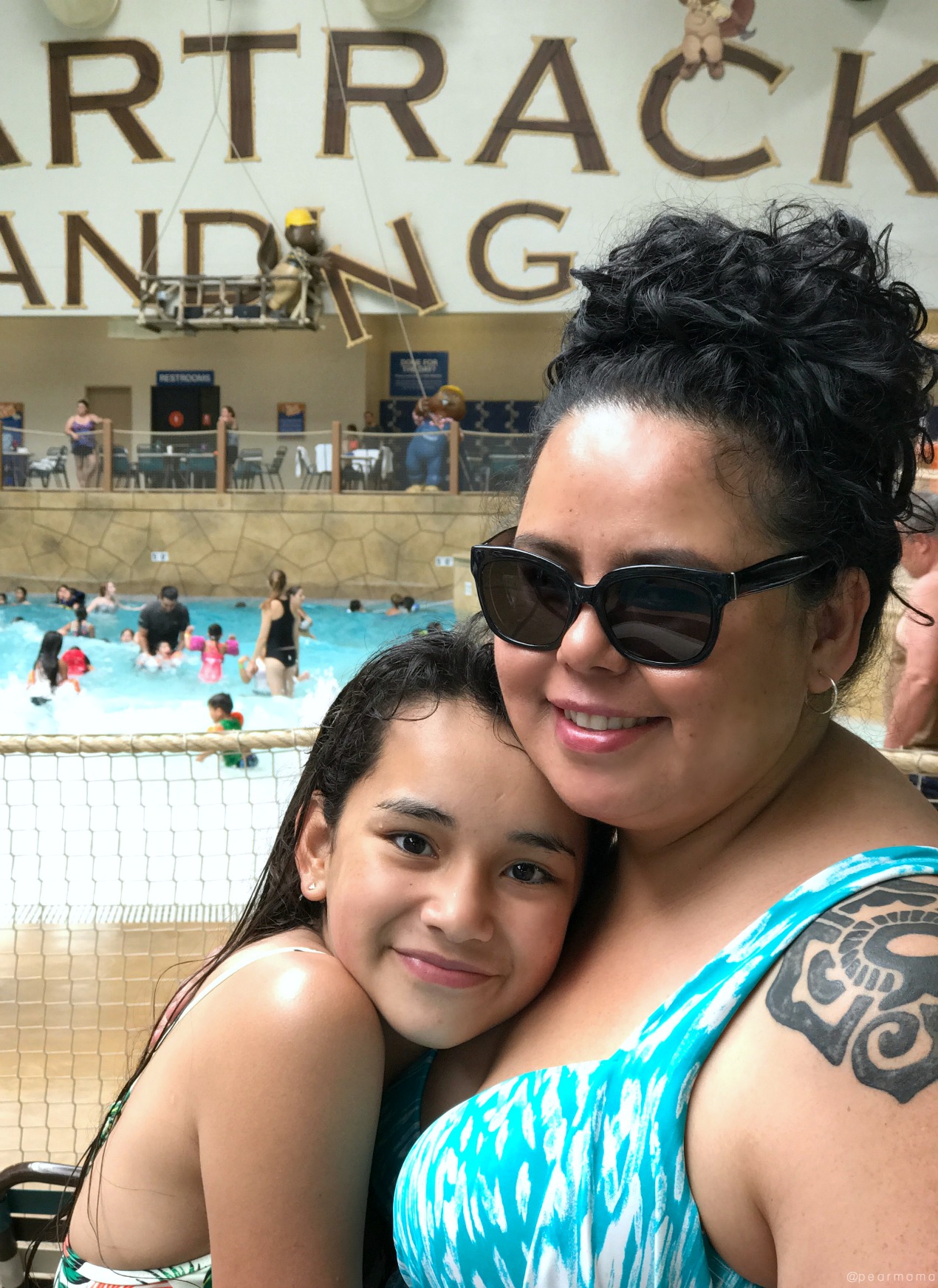 My kids had a blast at Great Wolf Lodge. Thanks so much for having us!