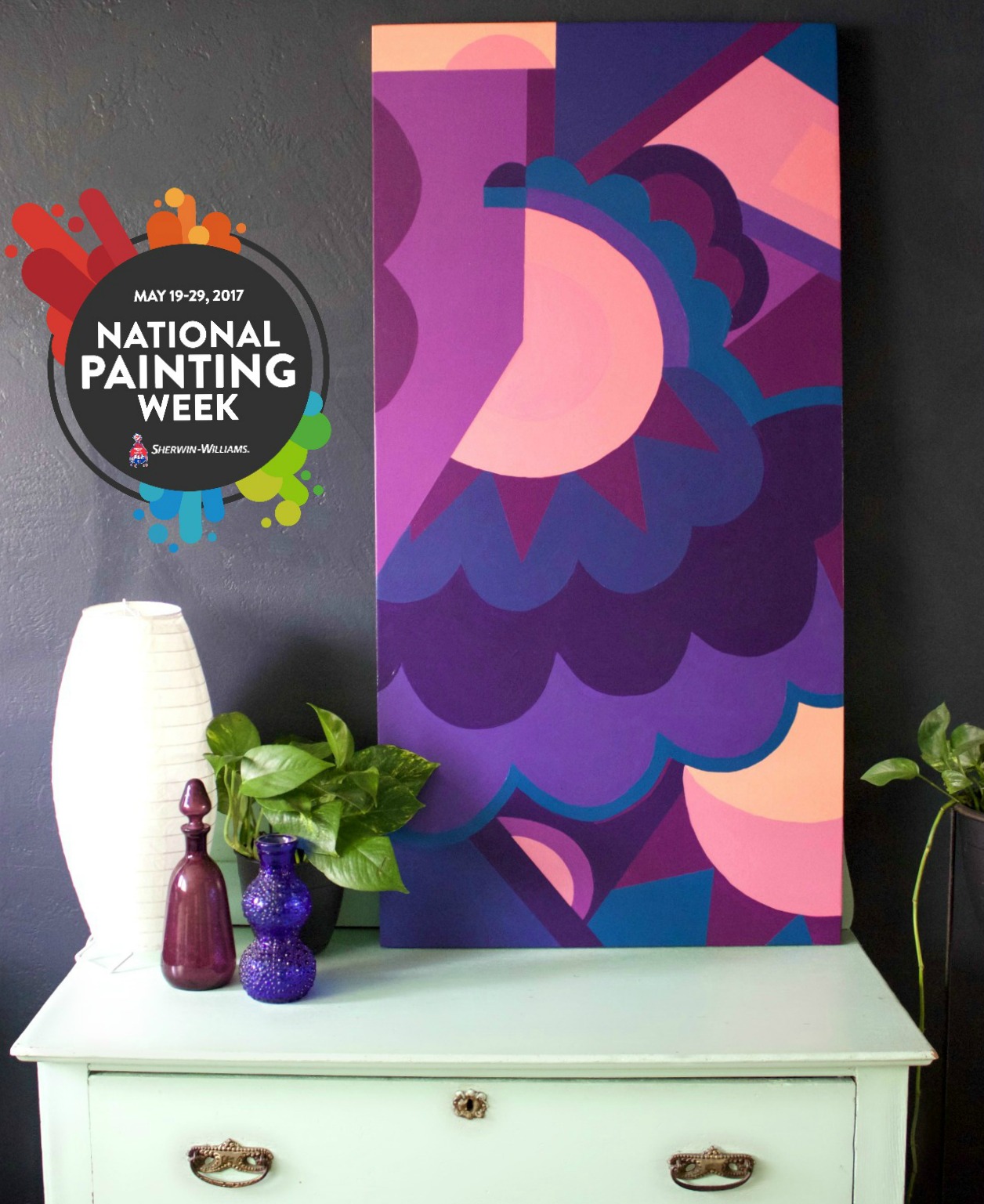 Disclosure: This post is sponsored by Sherwin-Williams. All thoughts are my own.
National Painting Week
It's National Painting Week so I wanted to make some really cool art because that is what we artists do.
For years I've gone the usual route and used nothing but fine artist paints — you know, the stuff that comes in a tube or a pint. Sometimes it's hard to break out of that fine art mindset — I guess you can call me bougie that way. Hah. Recently, I noticed some really cool murals in Southern California that were being painted with exterior acrylic latex paint, the kind traditionally used to paint walls. That's when I decided to collaborate with Sherwin-Williams and create some art for National Painting Week.
I was pleasantly surprised! Sherwin-Williams can stand up to fine artist paint and it comes in so many vibrant colors I just may never reach for a small tube of paint again. I decided to create an abstract piece that contained all of my favorite colors.
Supplies:
Large wood panel or canvas (I'm using a 2 x 3 ft. wood panel but a canvas would work just fine)
Emerald Interior Acrylic Latex Paint
2-3 Purdy XL 2 inch paintbrush (more paintbrushes mean you won't have to rinse them as often)
Scotch Blue Painter's Tape 1.5 inch
Rubbing alcohol
Optional: Purdy Marathon 6.5 inch Mini Roller (if you have a larger area to cover) and a hairdryer
I went kind of crazy with my colors. I wanted to stick with lots of purples and pinks, with a deep blue and salmon color thrown in for some contrast. I have to say, I loved this palette! I chose Sherwin Williams Emerald Interior Acrylic Latex paint in a satin finish. Here are the specific colors I chose for this project:
My Colors
SW 6981 Passionate Purple
SW 6983 Fully Purple
SW 6839 Kimono Violet
SW 6571 Cyclamen
SW 6578 Tuberose
SW 6619 Sockeye
SW 6552 Dewberry
SW 6790 Adriatic Sea
SW 6538 Dignified
SW 6517 Regatta
I began with a 2 ft. by 3 ft. wood panel that I had built by my local woodworker. It was then painted with a white primer. You, of course, can choose a smaller size. I prefer to paint on wood but canvas would work just as well. Remember, this is a work of art!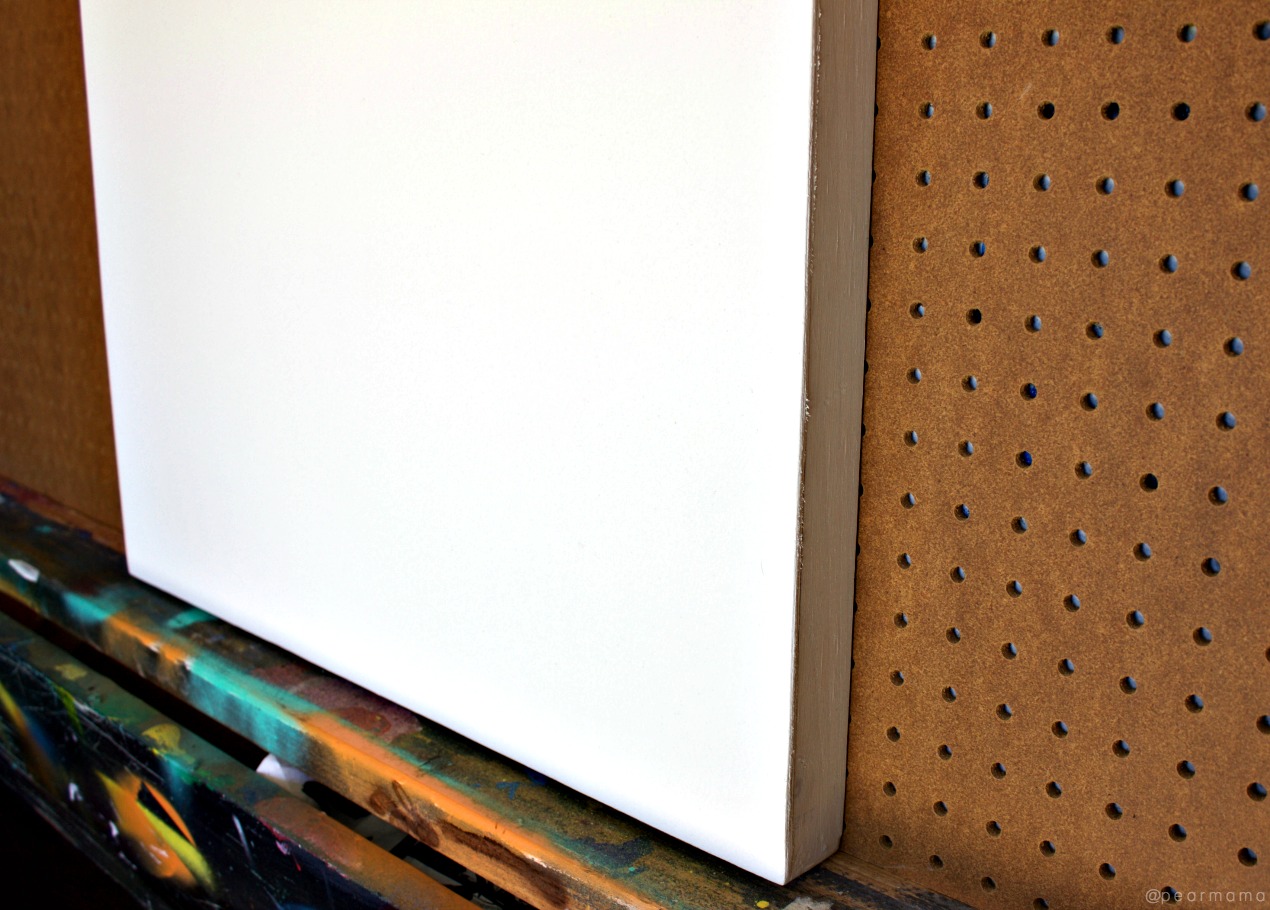 Release Your Inner Artist
If this is the first time you've ever created a "painting", give yourself a boost and start by creating geometric shapes using blue painter's tape. You can add more organic shapes later. The taped areas will provide you with a jumping off point. There is nothing more daunting than a white canvas.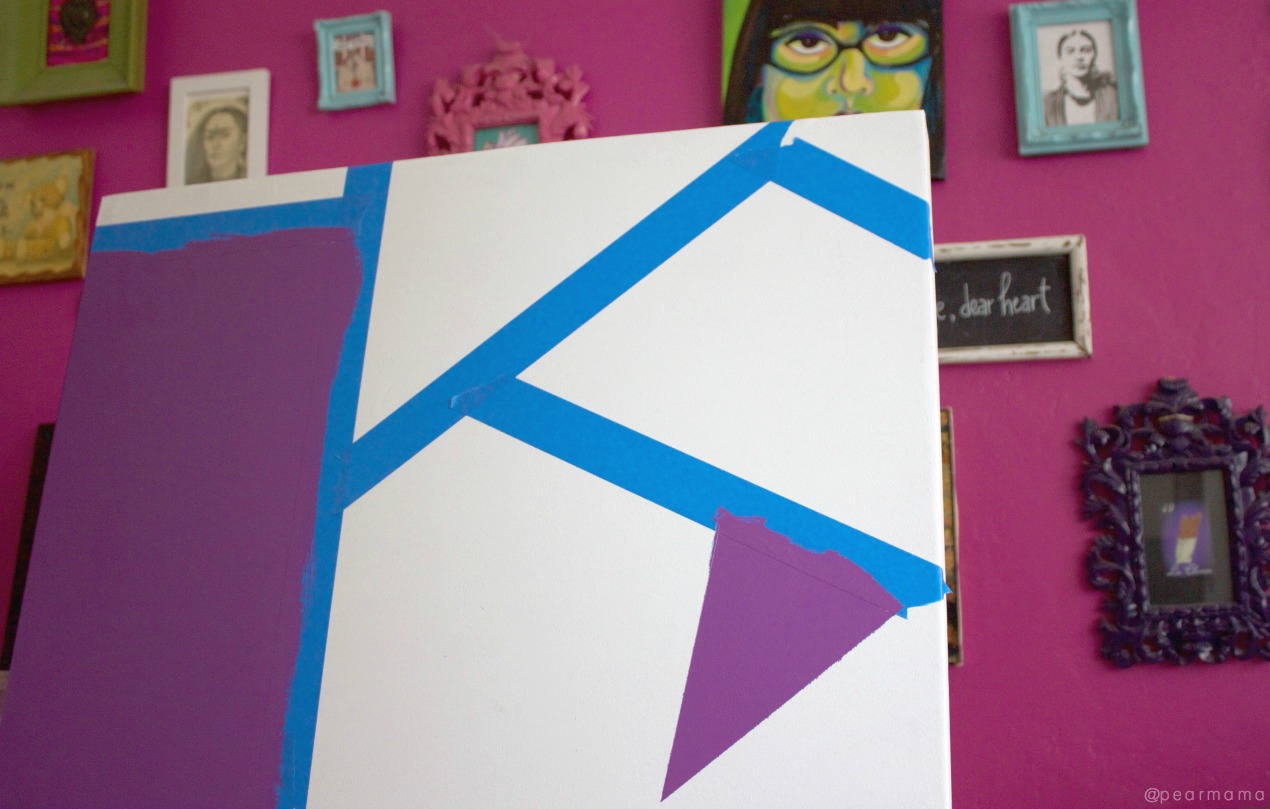 If the paint bled underneath the taped areas, here is a tip: add a bit of rubbing alcohol to a paint rag and lightly rub it across the area. It will soften the line and look neater.
Painting with the interior acrylic latex paint required at least three coats per section. I used an old hairdryer to speed up the process. I removed the blue tape as soon as I could, to avoid any sticking.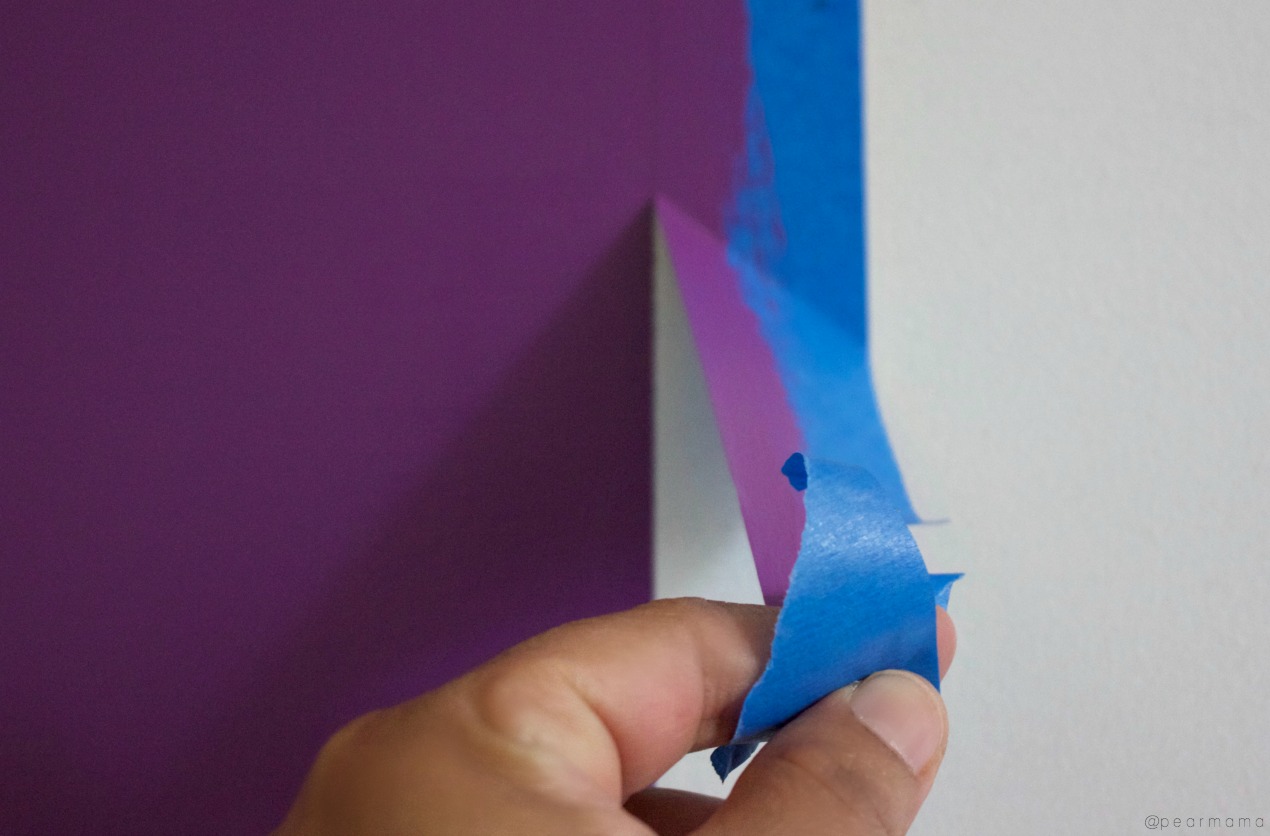 Be sure you use the right tool for the job. If you are painting a larger surface, use the mini paint-roller for additional coverage. Use a smaller brush for the smaller areas.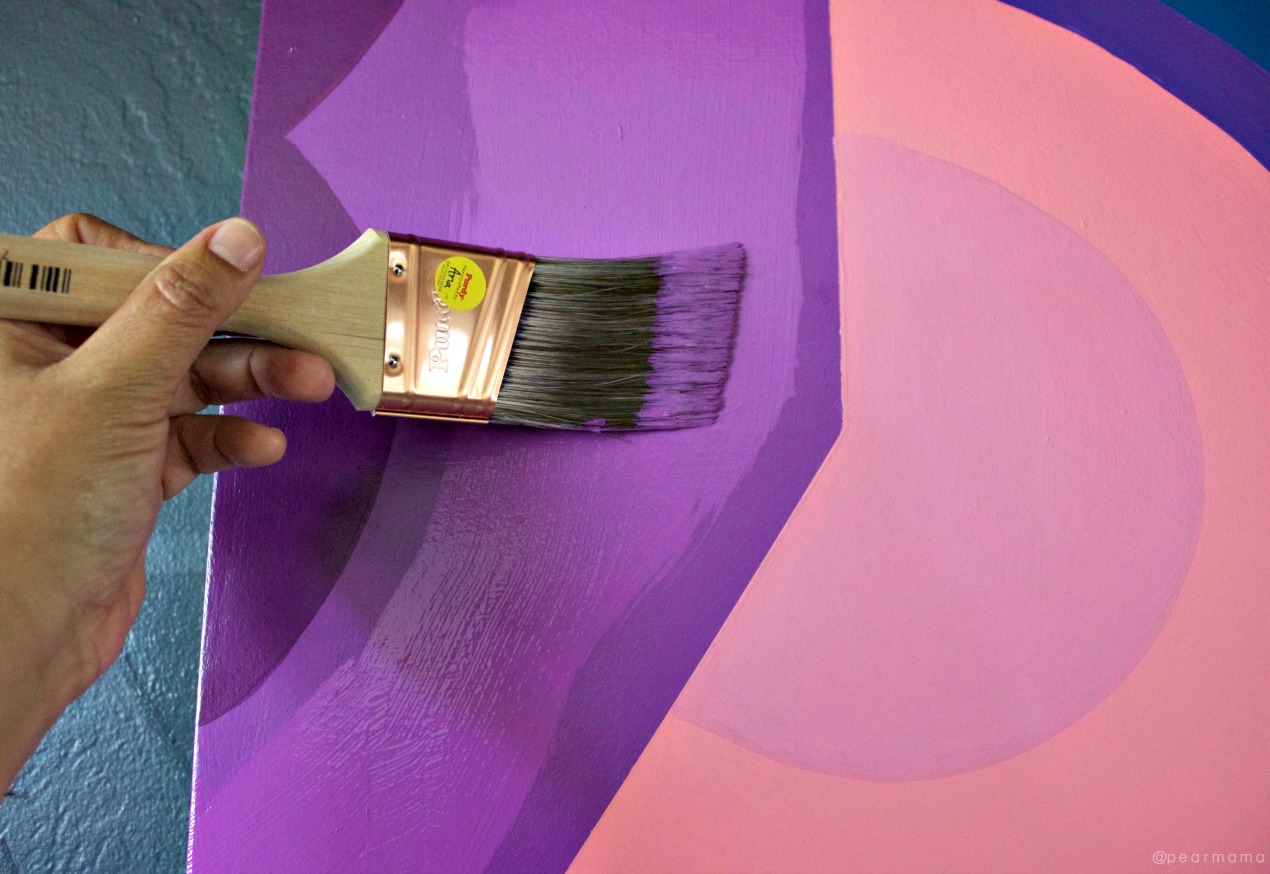 The colors were amazingly vibrant. For good artistic balance, try to use a color at least twice in your design.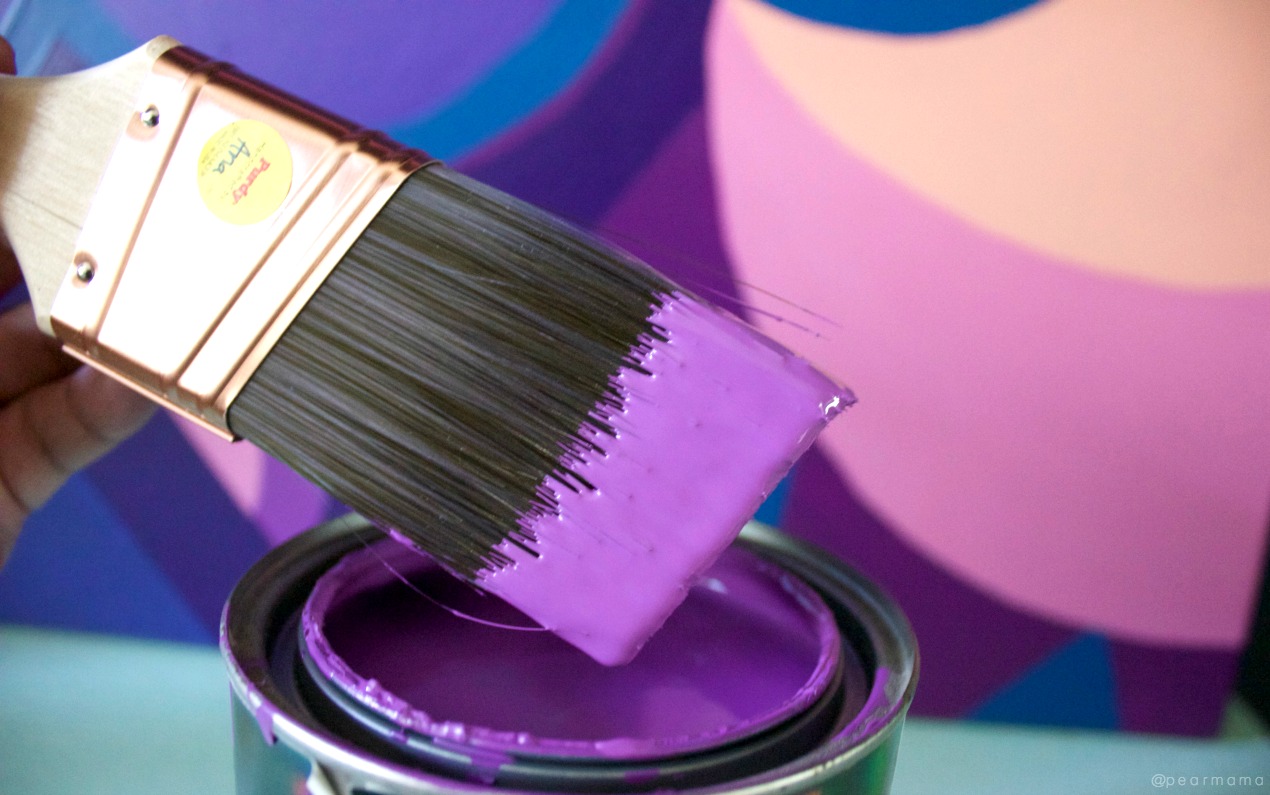 This is where you have to spread your artist wings and fly. Paint shapes, repetitive patterns, circles, squares — whatever tickles your pickle, basically.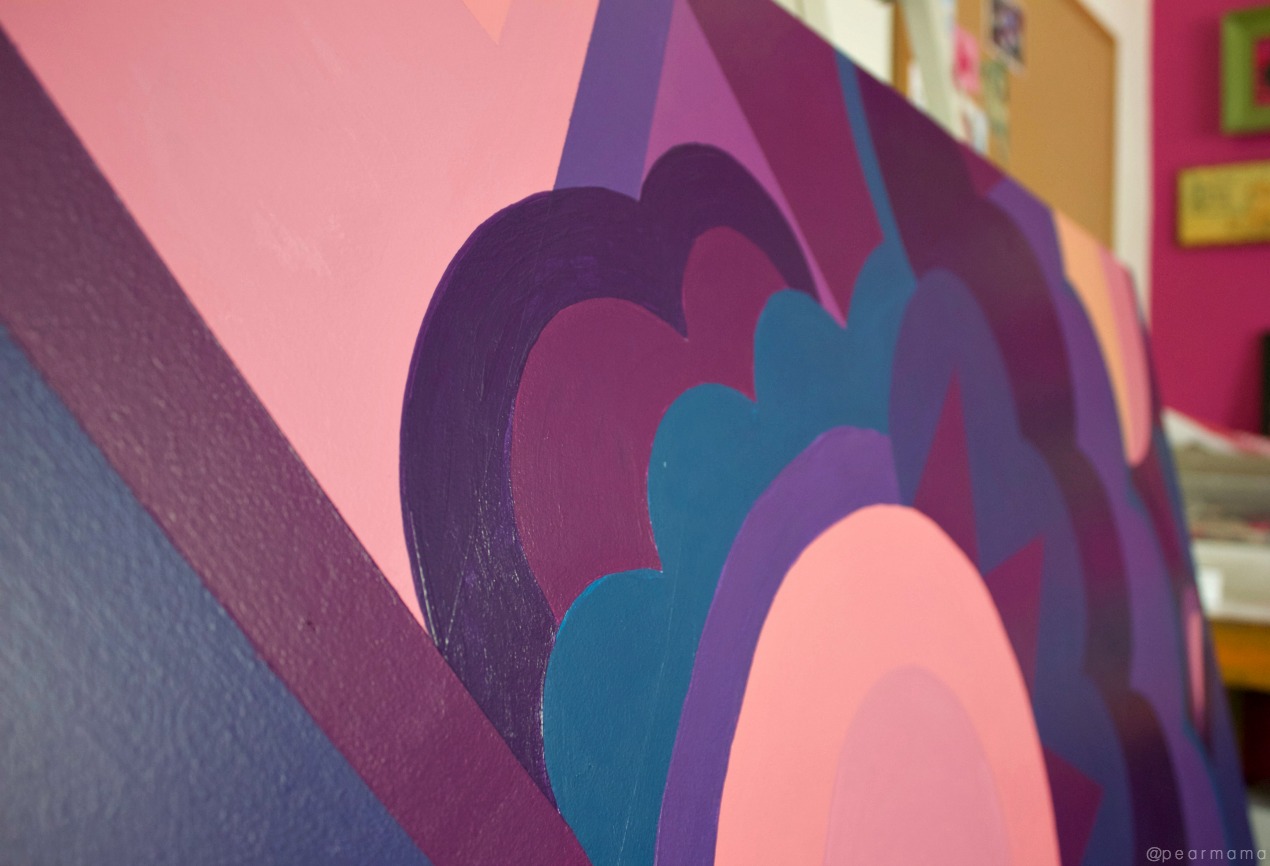 I love how it turned out. These colors are everything!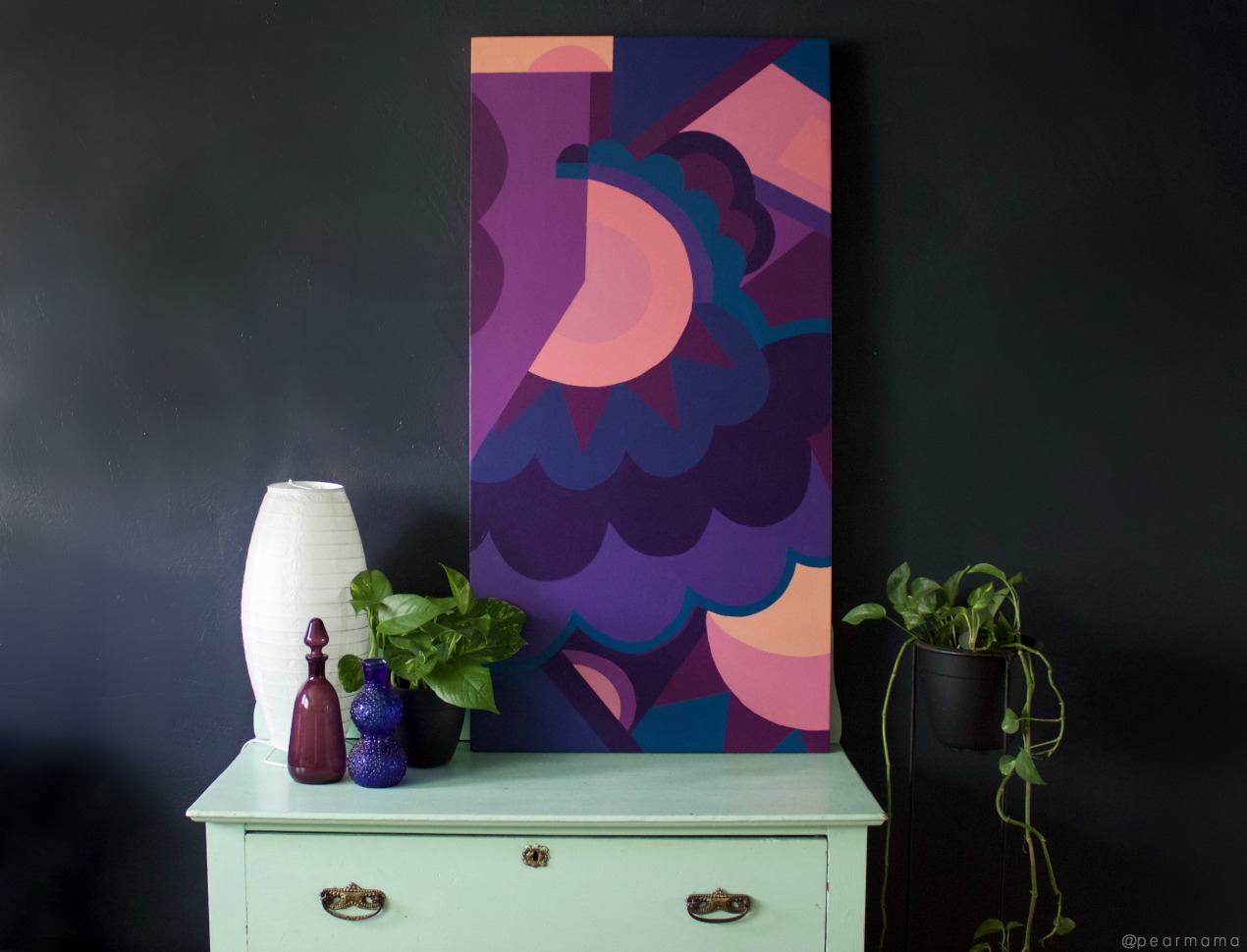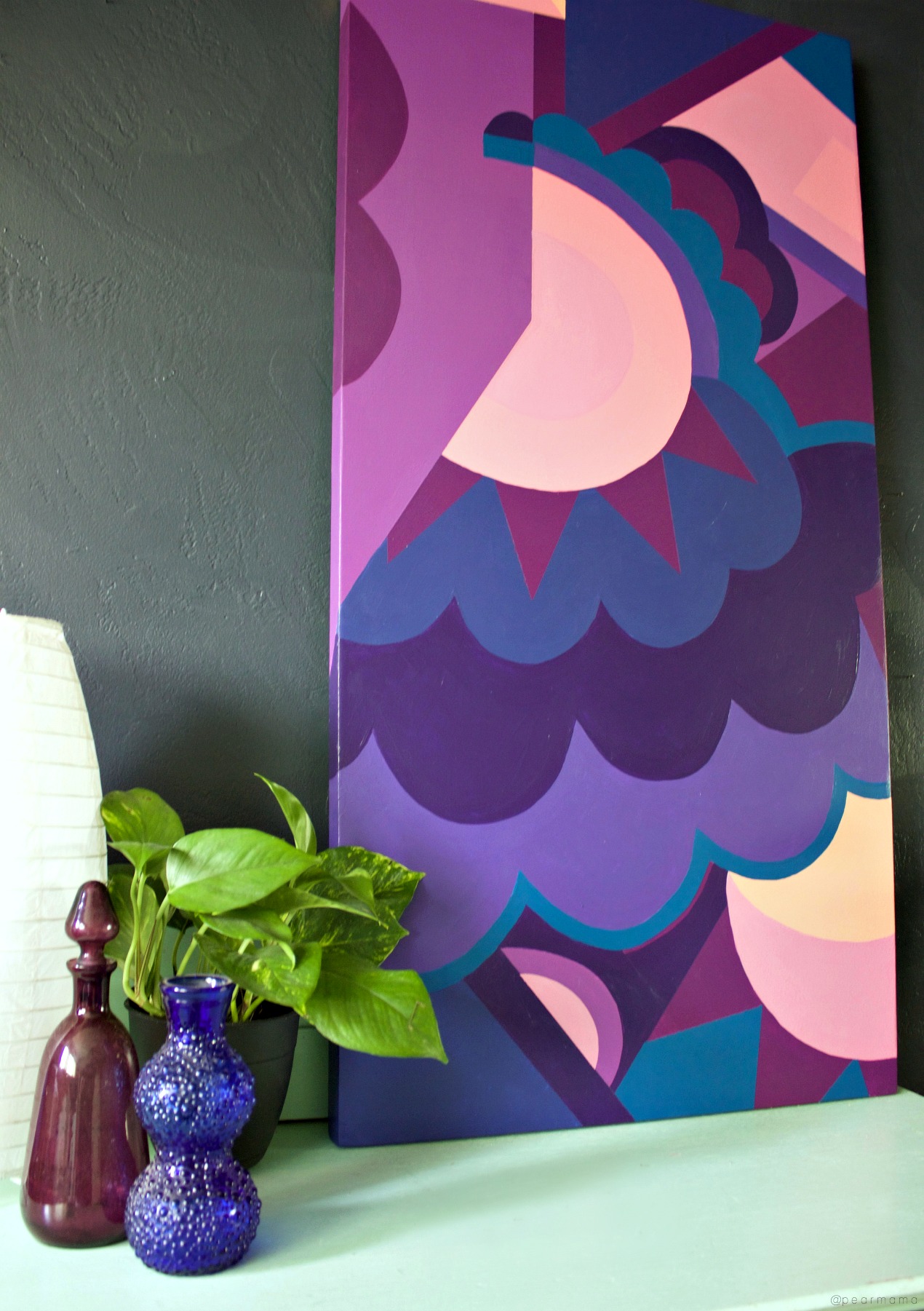 I know have this abstract piece with amazing colors to hang in my home. I love to paint this way. There are so many ways you could can create something for your own home.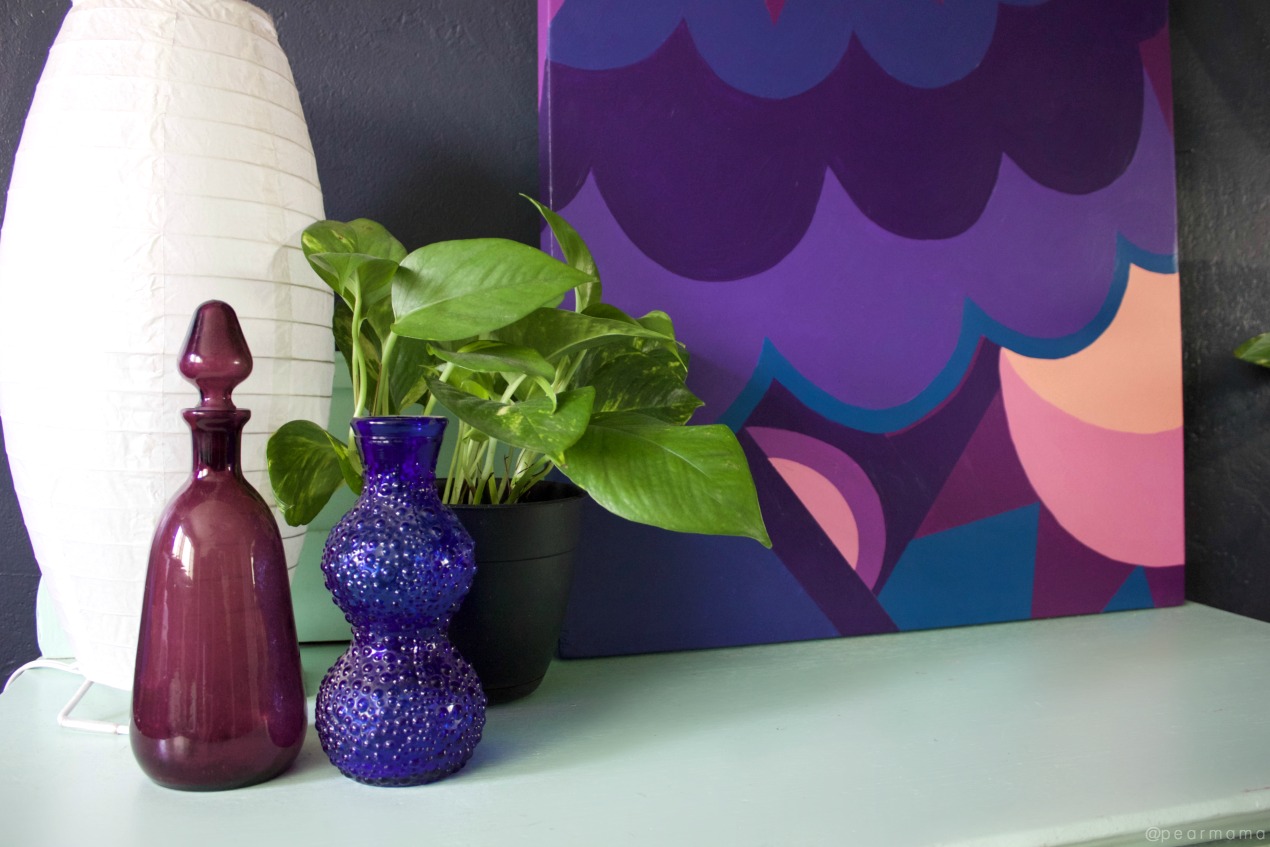 Donate Your Color
Help us celebrate color by giving yours away. For each person who donates color online, Sherwin-Williams will give real paint to charity and communities in need during National Painting Week and all year long. Use the hashtag #donateyourcolor and join the movement at donateyourcolor.com