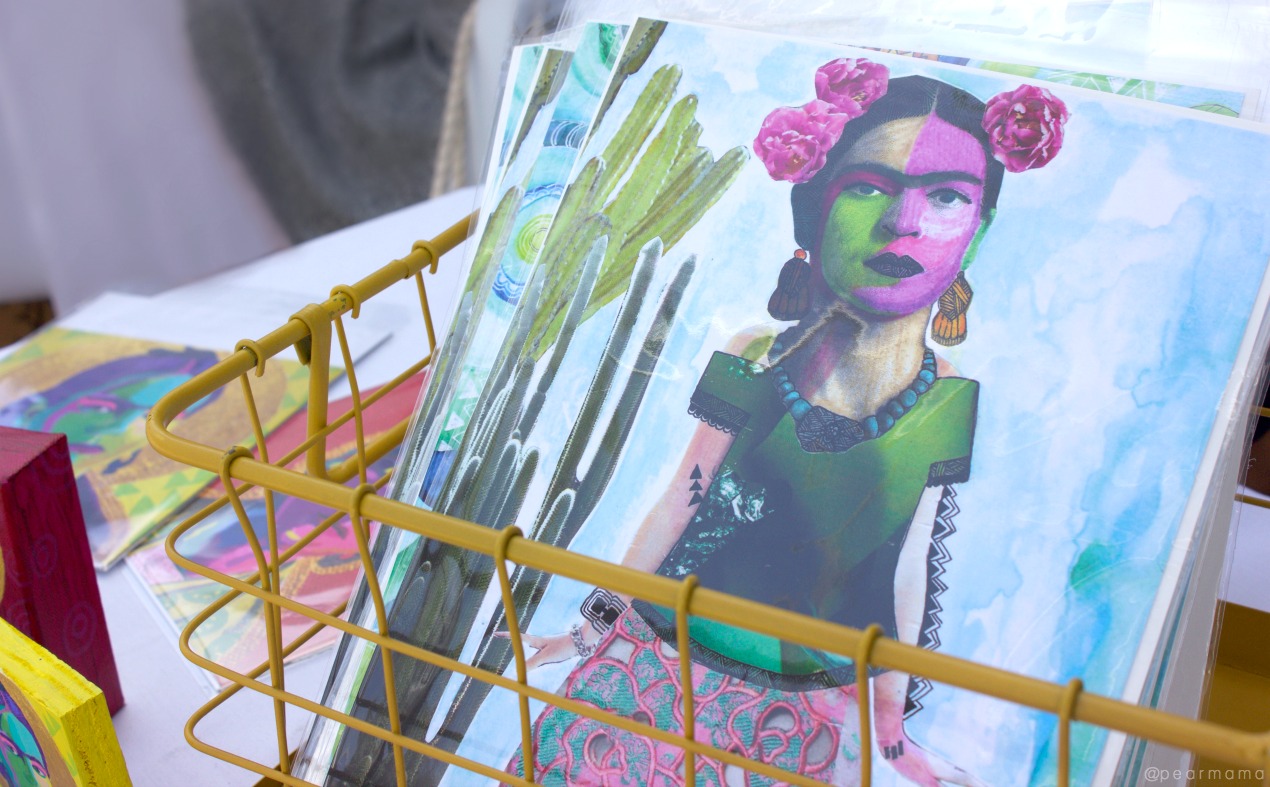 I recently ventured out and did something I've been wanting to do for years: I made prints of my original artwork to sell. It may sound like a small thing but trust me, being a mother with a large family and just carving enough time and space in your life to create art is a challenge in itself. But I did it.
The next part was the execution: photographing and scanning my artwork, creating digital files that were sized correctly, finding a reputable printing company in my community to produce my prints, sourcing packaging solutions, setting up my Etsy shop etc. I began to realize why I had not done this whole process sooner — I just wasn't ready. For years, people asked me if I sold prints of my work and my reply always was: Soon — I plan on selling them soon. And soon just never came, until recently.
Latina Makers Market
I participated in the Latinas Makers Market at We All Grow Summit in Long Beach. I agreed to have my own space where I could sell my prints to all the lovely people at the summit. I was so excited.
Of course, the summit was happening while the Makers Market was taking place so I had to pop in and out of sessions but what I really wanted to do was hang out at my table and talk to all the lovely people who would stop by. I met two people who really stood out in my mind. Both were young Latina mothers who took the chance of attending this conference to meet like-minded creative entrepreneurs. I know the amount of courage it took to get there. It's hard to feel like you fit in and belong. I remember the first few conferences that I went to. I felt like I stuck out like a sore thumb, like a mama with six kids at home pretending to be a professional. Still, people reached out to me. They even recognized me from my blog. They introduced themselves and made me feel like I belonged. That truly meant the world to me. It made me keep going!
I hope I made them feel like they belonged there, too. You can follow them on Instagram here: jballoonfiesta and crystal_domi.
Driving the 2017 Mazda 3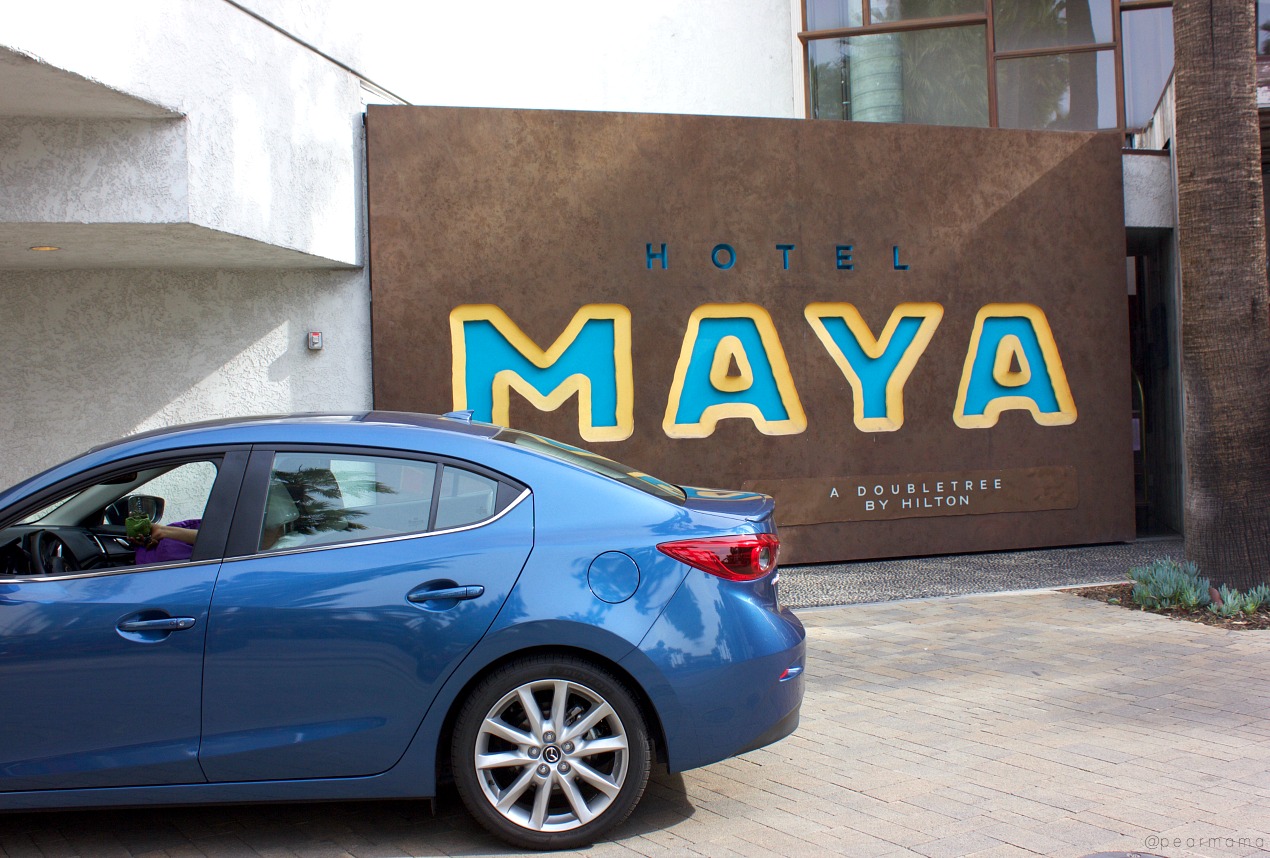 I was able to make my way to Long Beach in style, thanks to this 2017 Mazda3 4-door Grand Touring in Eternal Blue. That color was everything — sporty and sleek. I loved the way it hugged the road, thanks in part to Mazda's SKYACTIV VEHICLE DYNAMICS with G- Vectoring Control.
I had to practically pack up my entire life for this event (at least it felt like it!). Supplies for the #AlasParaVolar backdrop mural, my display bins, potted plants, my packaged prints, my luggage, six pairs of shoes (don't judge! hah), conference swag and snacks, lots of hotel room snacks. It's safe to say I had that baby packed to the gills. And you know what, there was more than enough room in the Mazda3.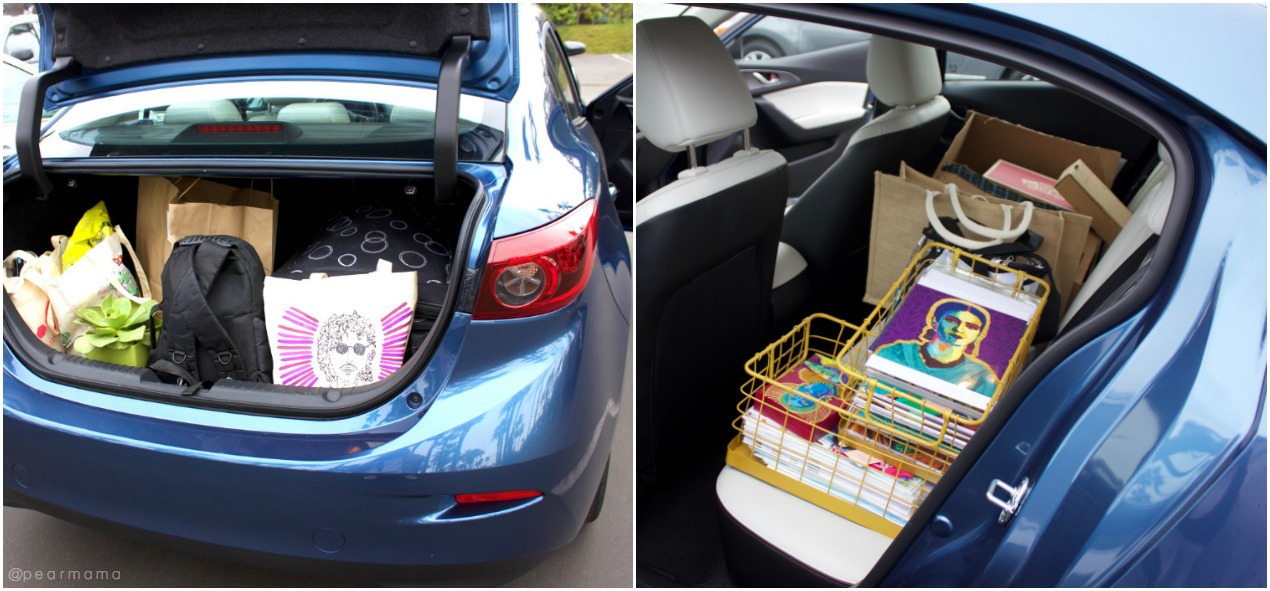 Here is a video that gives you a better feel for the event where I was able to sell my art and talk to so many women who are venturing out and doing big things for themselves and their families.
What an amazing experience. I can't wait to sell my art at other events like this one. If you're interested in purchasing your very own Frida print, go to my Pearmama Etsy shop. Thank you!
Disclosure: Thanks to Drive Shop for letting me drive the Mazda3 for a week.