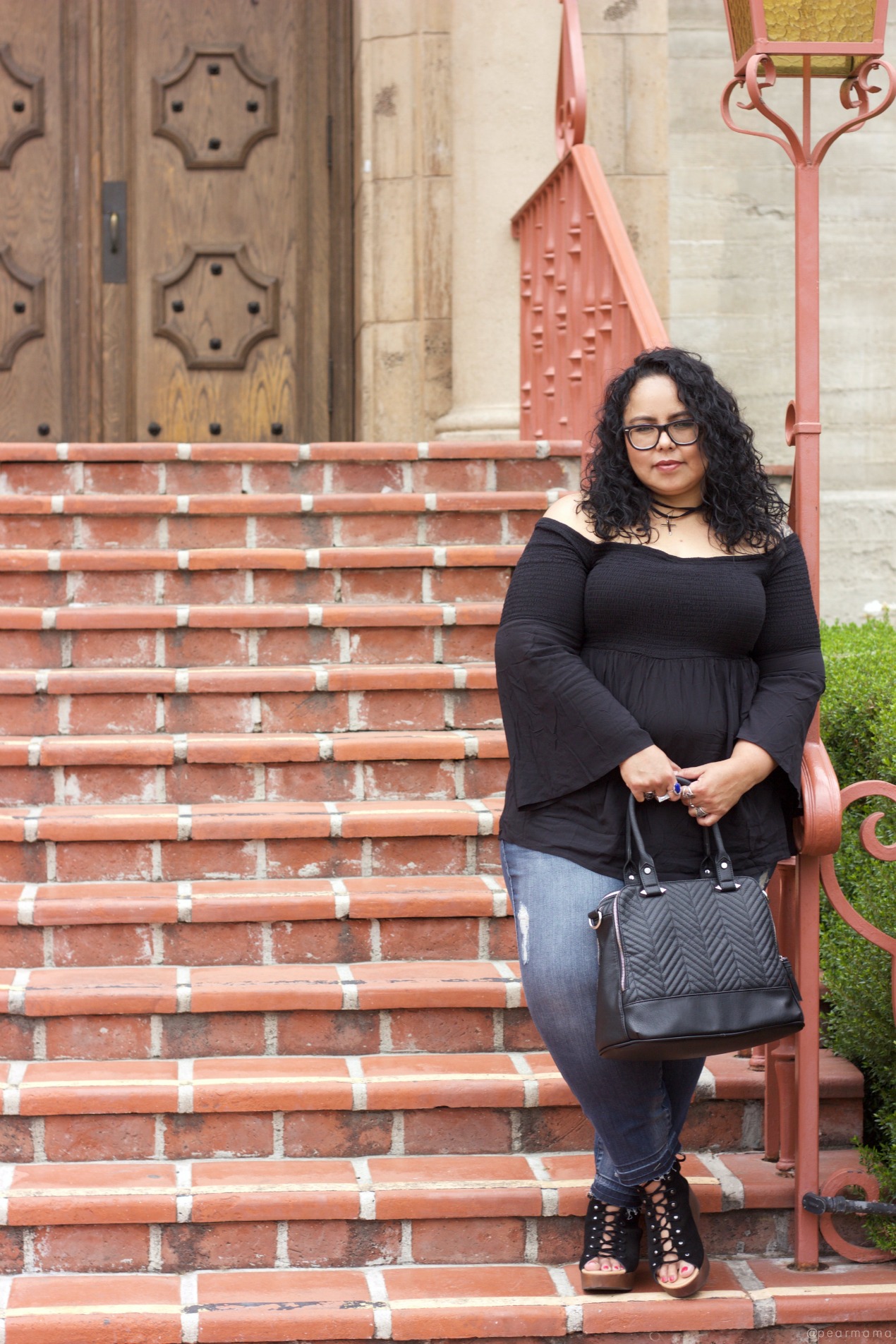 Every woman has their favorite body part, that flash of skin they aren't shy about showing.
When you have long-standing body issues, this can be a love/hate situation. As women, we have so much emotion tied to our body and its corresponding parts. It's hard to say I love this part but I don't love this part. It's all of me and I have to be intentional about loving myself. These days, loving myself is an act of resistance.
Your favorite body part
I love my shoulders. My shoulders are smooth and brown and without blemish. My tattoo peeks through, underneath my curls. Let's be honest though — it's the one place I don't have to worry about rolls, cellulite or stretch marks. My shoulders are lovely. I feel cute when my shoulders are out for the sun to kiss.
This is why I'm currently living my entire life during this shoulder-baring style trend. Off the shoulder, one shoulder, cold shoulder — shoulders are having their moment and I couldn't be happier.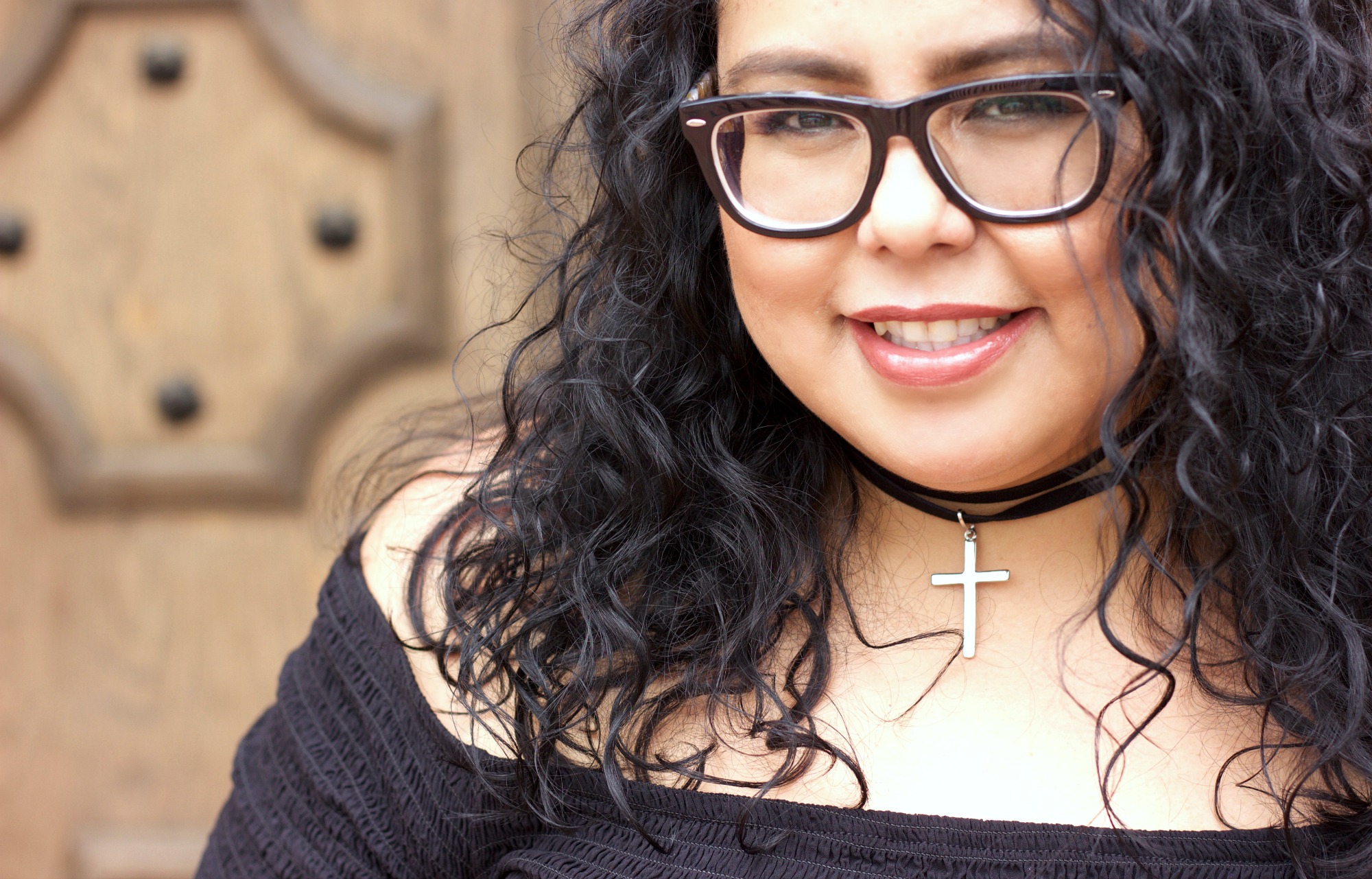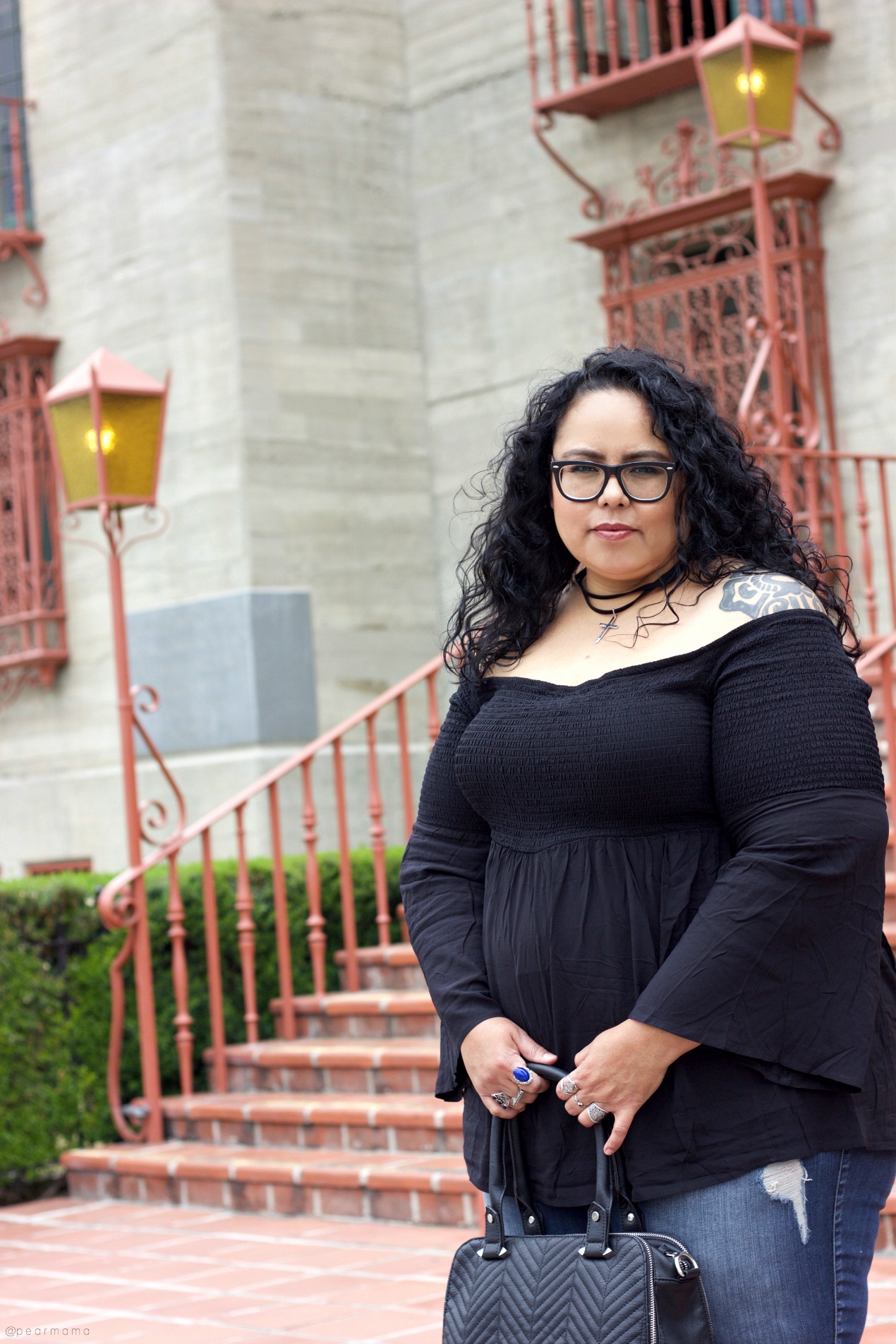 It feels good modeling some healthy self-love in front of my daughter. She loves to see me dressed up and feeling cute. It literally makes her feel good when I feel good about myself and I love that. By the way, she is a total fashion stylist in the making and she completely approved of my "summer goth" look.
This entire look is from Torrid.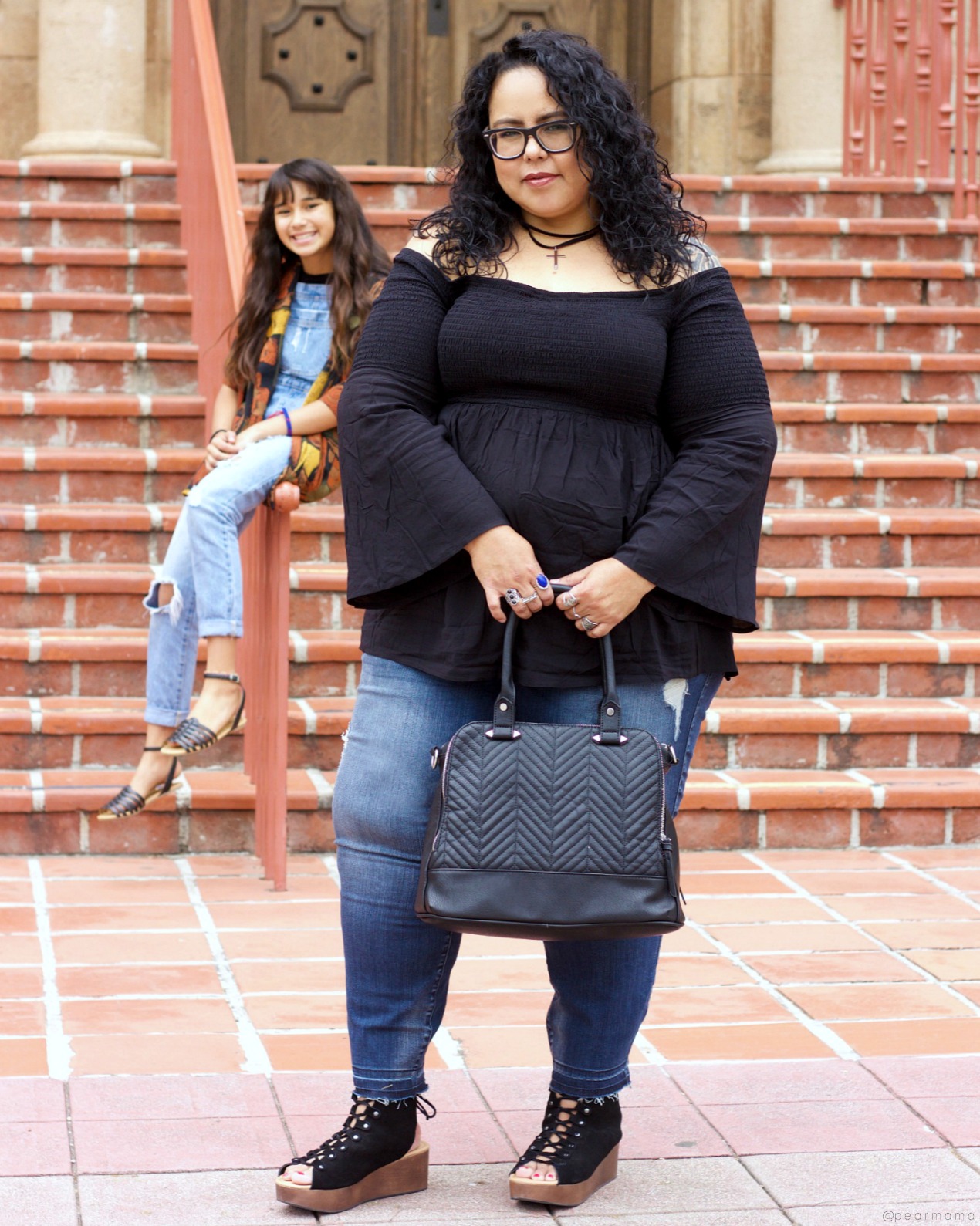 Disclosure: Thanks to Torrid for sending me this look to share with my readers. All opinions are my own.