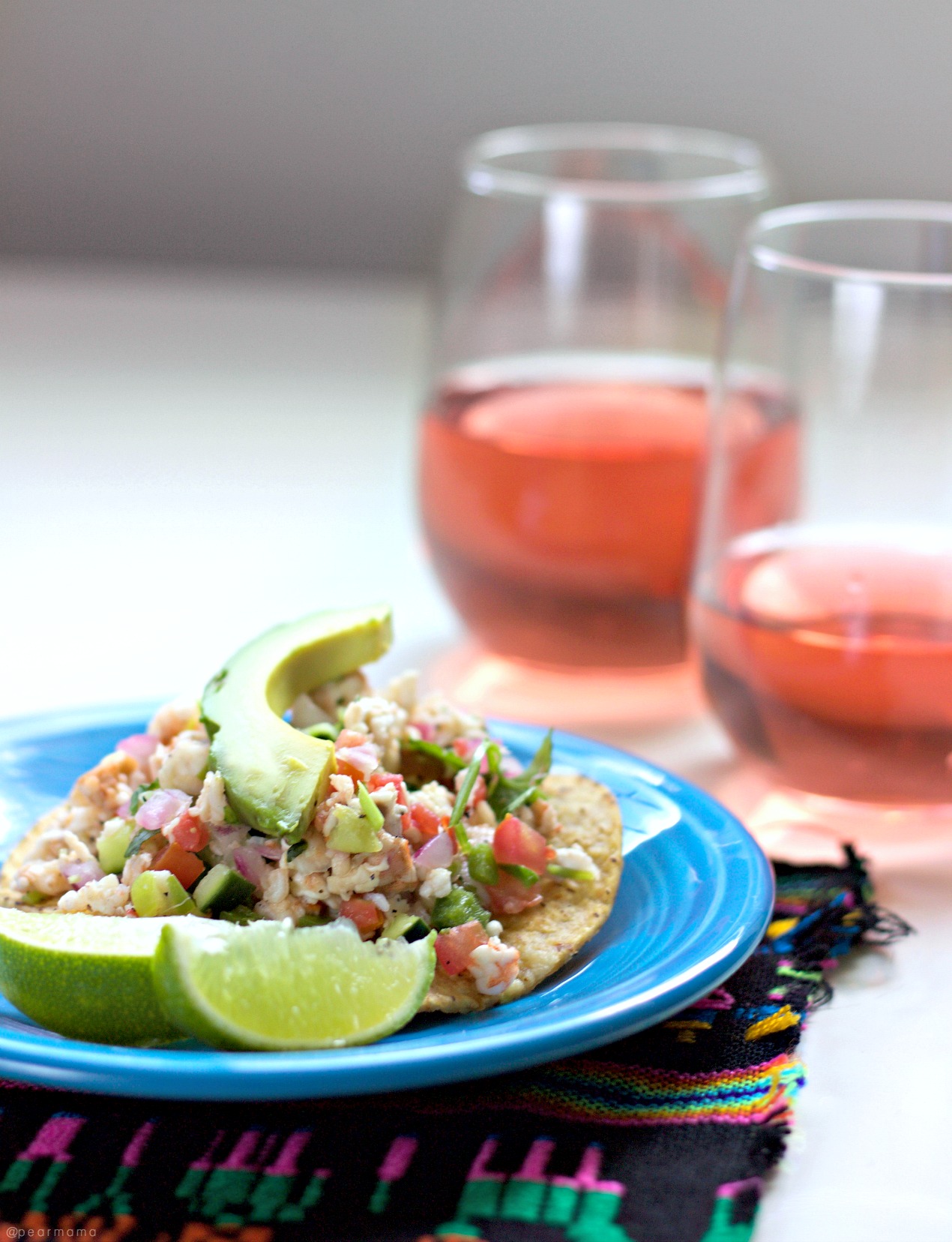 This post was brought to you by the makers of Sutter Home. I received compensation to write this post through the #SweetonSpice program. All opinions expressed are my own.
As the weather heats up and my kids are home for the summer, one of my go-to meals to feed the family is ceviche. Ceviche is God's gift to our taste buds. Fish, shrimp, lobster, crab, abalone, octopus — it's what seafood heaven tastes like. If you haven't tried ceviche before, I don't know if we can be friends. Ceviche is a seafood dish that is tossed in citrus juices to "cook" the fish. Add in some crisp, fresh veggies, a few slices of creamy avocado, serve it over a crunchy tostada shell with a cool, refreshing wine like Sutter Home White Zinfandel and you have the makings of a deliciously light meal on a summer night.
My obsession with ceviche goes way back. When I was a little girl, my Pops used to live in San Diego and as we swam in the pool all day, his roommate would make us the most delicious ceviche with abalone. Summer vacay also meant trips to Baja California to indulge in all of the amazingly fresh seafood, especially the ceviche. Then there was that time I was in Miami and ate the most life-changing Peruvian ceviche. What a moment. Recently, I was introduced to aguachile from Sinaloa and oh my word it's been my favorite ever since. So freaking good.
I have to stop now because my mouth is seriously watering.
How to Make Tostadas de Camarón
Can I tell you that ceviche is the easiest thing to prepare? If the idea of "cooking" the seafood in citrus juice makes you feel squirrely, you can always cook your shrimp the way you normally would beforehand. It will still taste good, I promise. I'm sorry, but I can't give you recipe amounts for a normal family because whenever I make ceviche, I make a large tub of it. Come on, guys — I have six kids and they all love ceviche, especially shrimp ceviche!
Ceviche Ingredients:
uncooked shrimp, remove tail and devein (the amount is up to you, just remember the shrimp will be chopped)
diced red onion
seeded and diced cucumber
seeded and diced tomato
seeded and finely diced serrano chile
chopped cilantro
7-8 limes
Optional: chopped avocado
Citrus Marinade:
Let the raw shrimp marinate in the citrus juice for at least 3-4 hours.
Squeeze enough lime juice to cover the shrimp and give it enough room to evenly "cook".
When you think the shrimp is ready, it should be the lovely salmon-pink color of cooked shrimp. Drain the citrus marinade and chop up the shrimp. Add it to the vegetable mixture in a large bowl and mix together.
Mix all of the ingredients in a bowl and make sure the fresh lime juice is plentiful. Just when you think you have enough lime juice, you probably need more. Be sure to salt and pepper to taste.  Some people like to dice their avocado and add it into the ceviche but I sometimes find it makes it mushy so I just slice it and save it as a garnish. Serve with tostada rounds or tortilla chips. The serrano chiles make it spicy but you can also top with your favorite hot sauce.
My son likes to slather his tostada shells with mayo before spooning the ceviche mixture on top of it. Then, he sprinkles the ceviche with cotija cheese and Tapatio. He swears by this combination, so if you are feeling adventurous…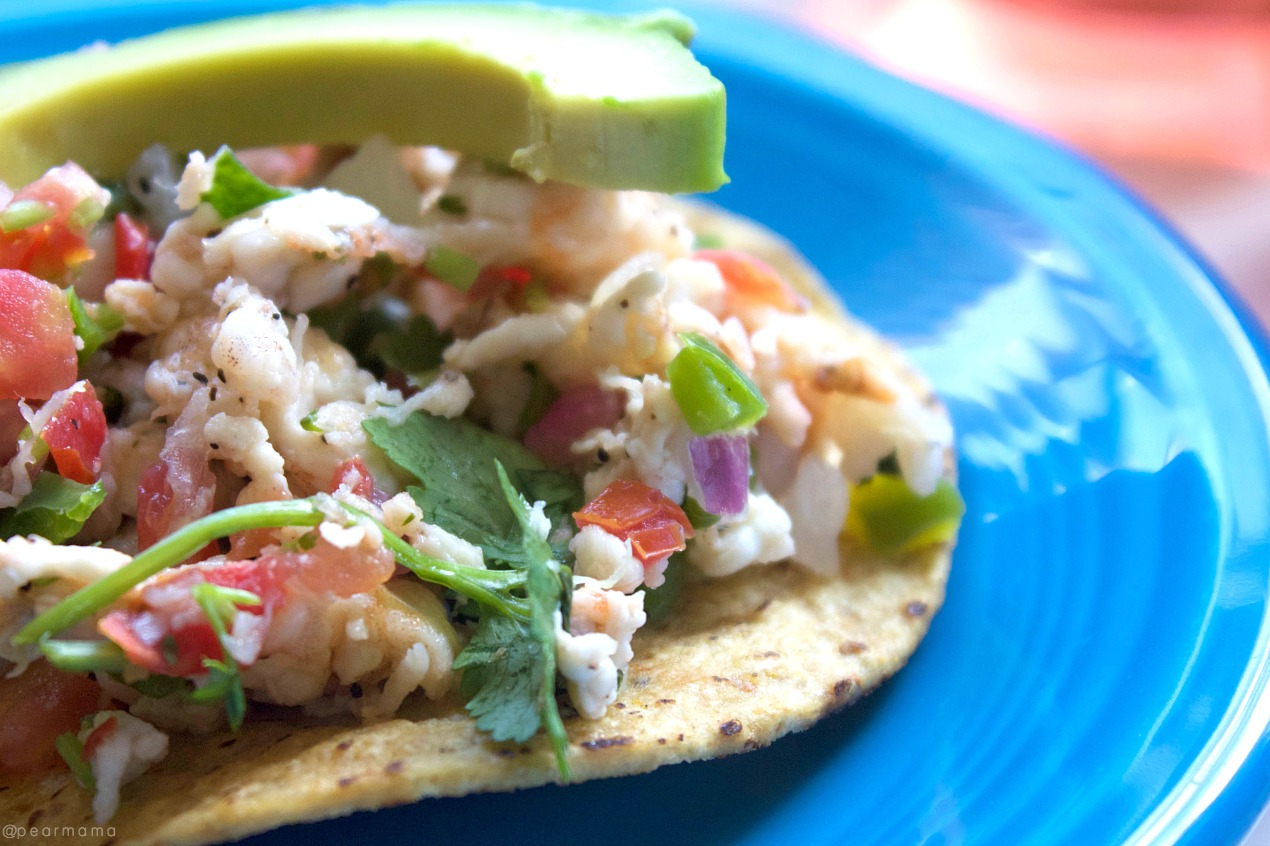 If you've never had ceviche I can only describe it a few ways: bright, fresh, tangy, spicy and delicious. Psst: if you're not the cooking type and worry about the whole cooking in citrus situation, you can easily find a variety of ready-made ceviches at your local Latin market. But you didn't hear it from me, guys. I'm just trying to teach you a recipe here.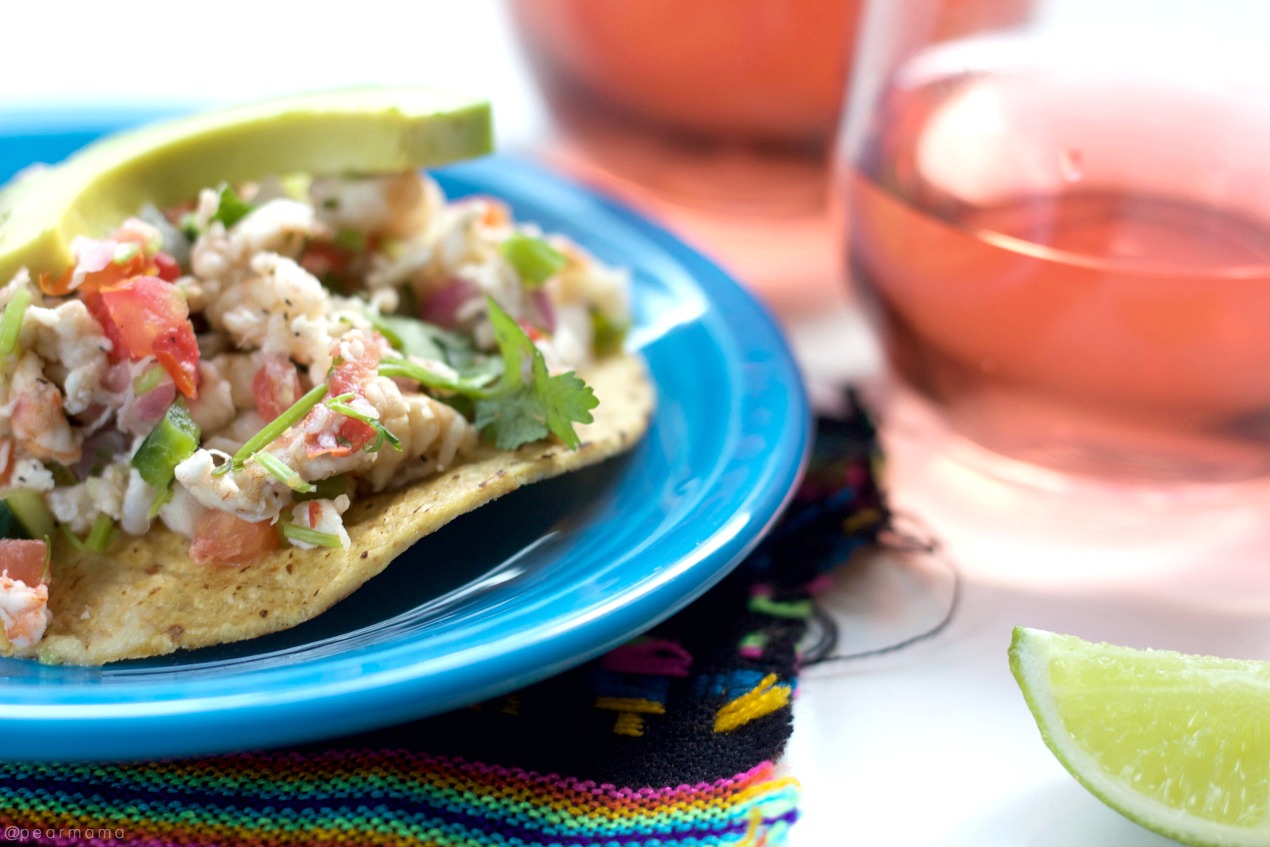 Refreshing Sutter Home White Zinfandel
After feasting like a sea king, you're going to want something bright to pair it with. A White Zinfandel from Sutter Home is the perfect way to go. This refreshing American original has a slightly sweet flavor profile and delivers delicious notes of strawberry and melon.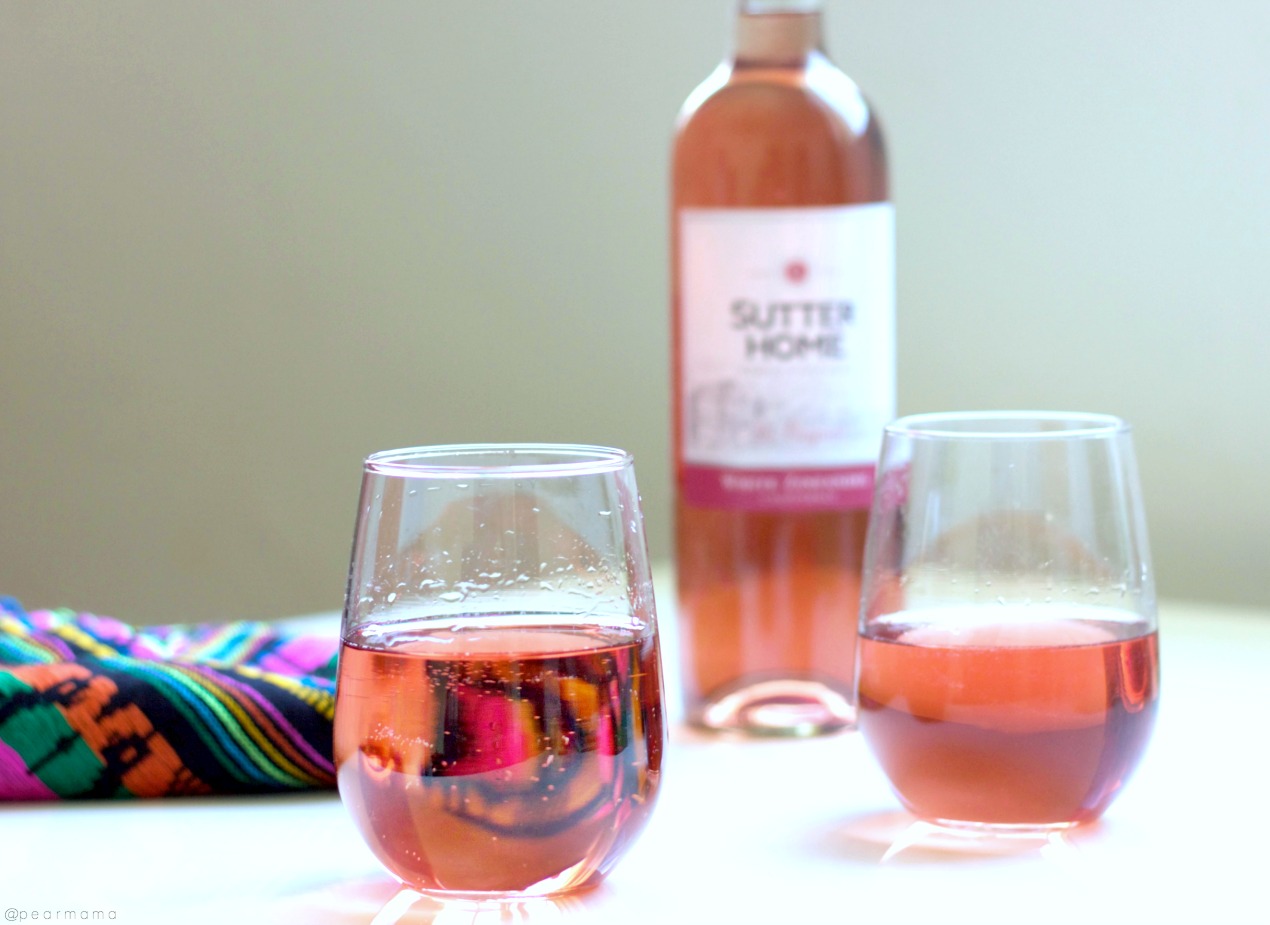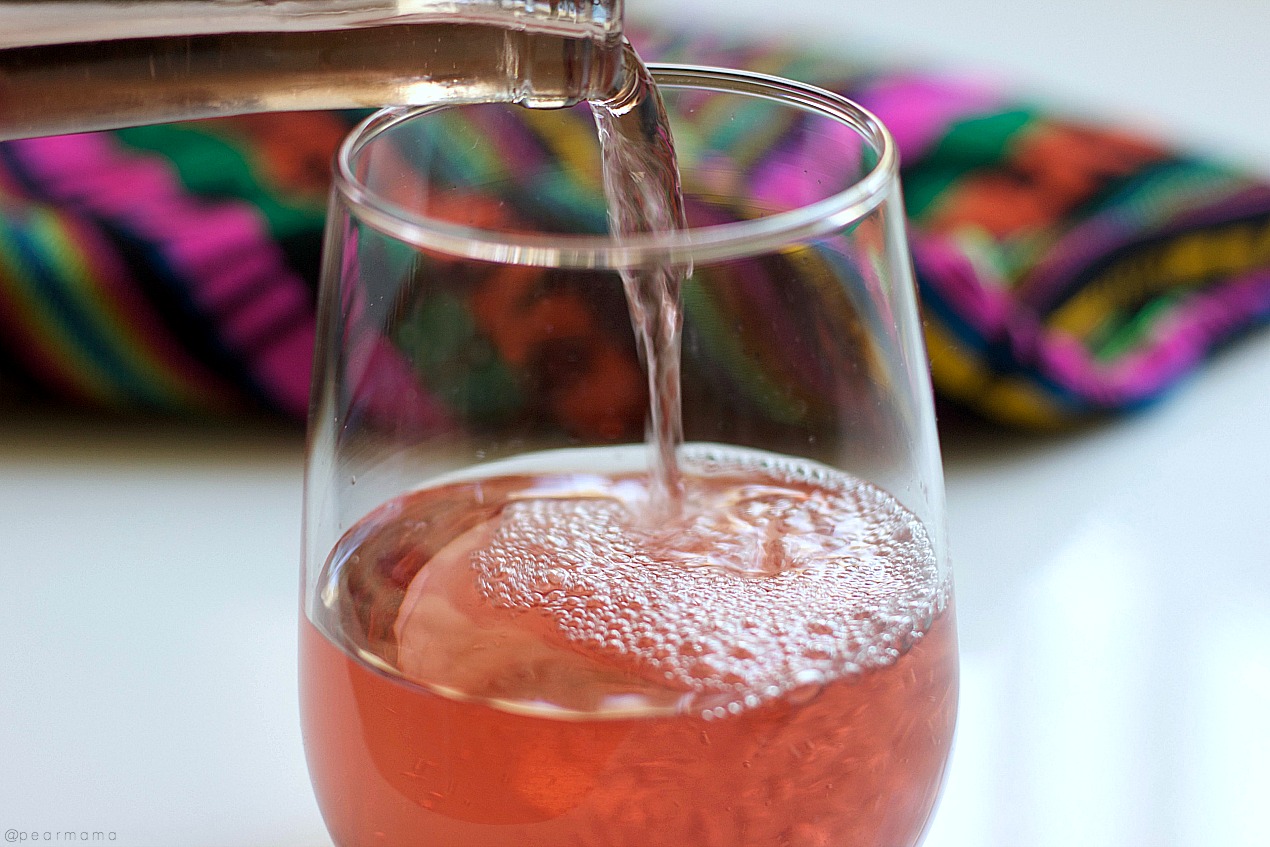 Sometimes you want to sip a glass of something crisp and refreshing. I think the White Zinfandel pairs well with the shrimp ceviche, which gets its spicy kick from the serrano chile. The sweet on spice is a fun, delicious combo.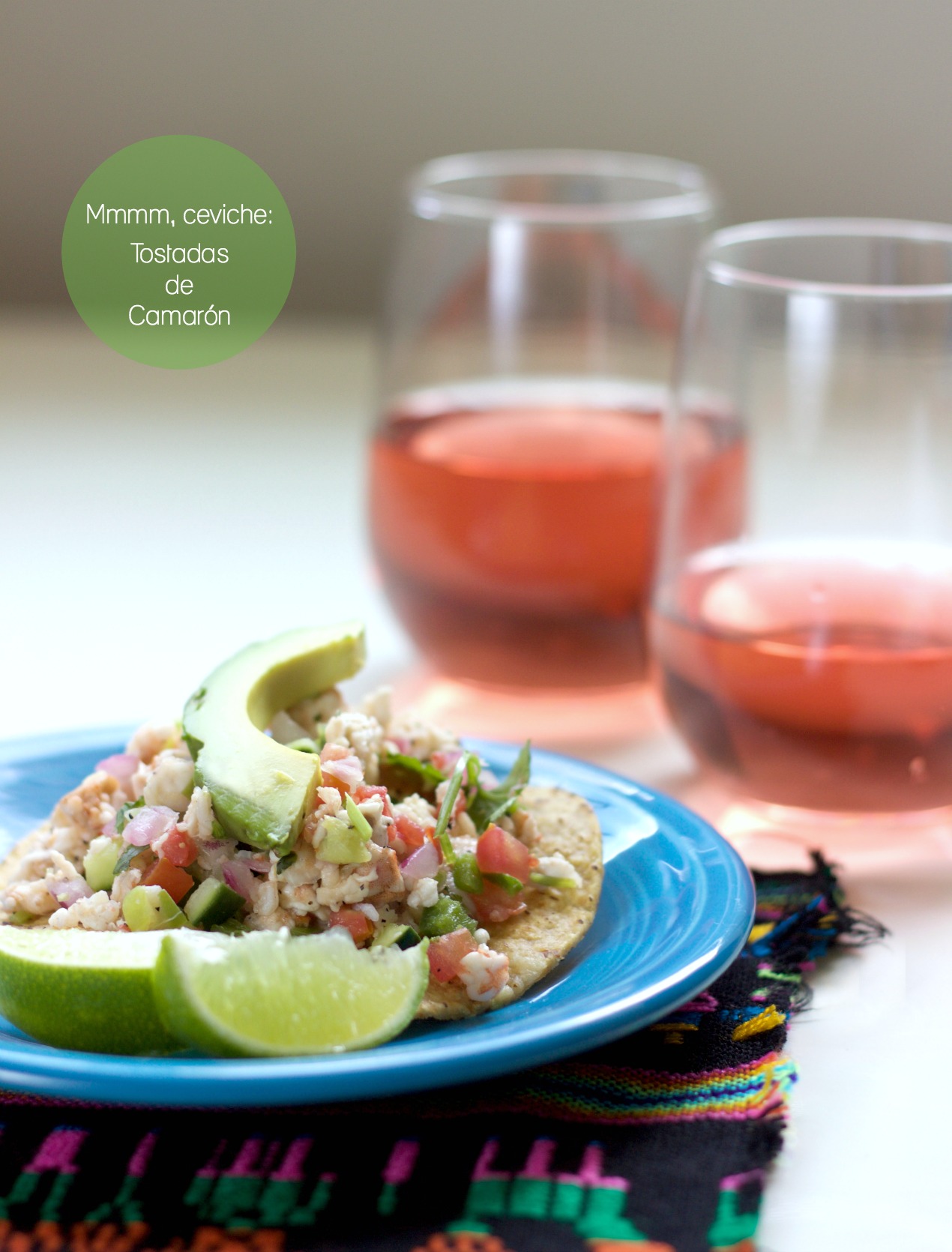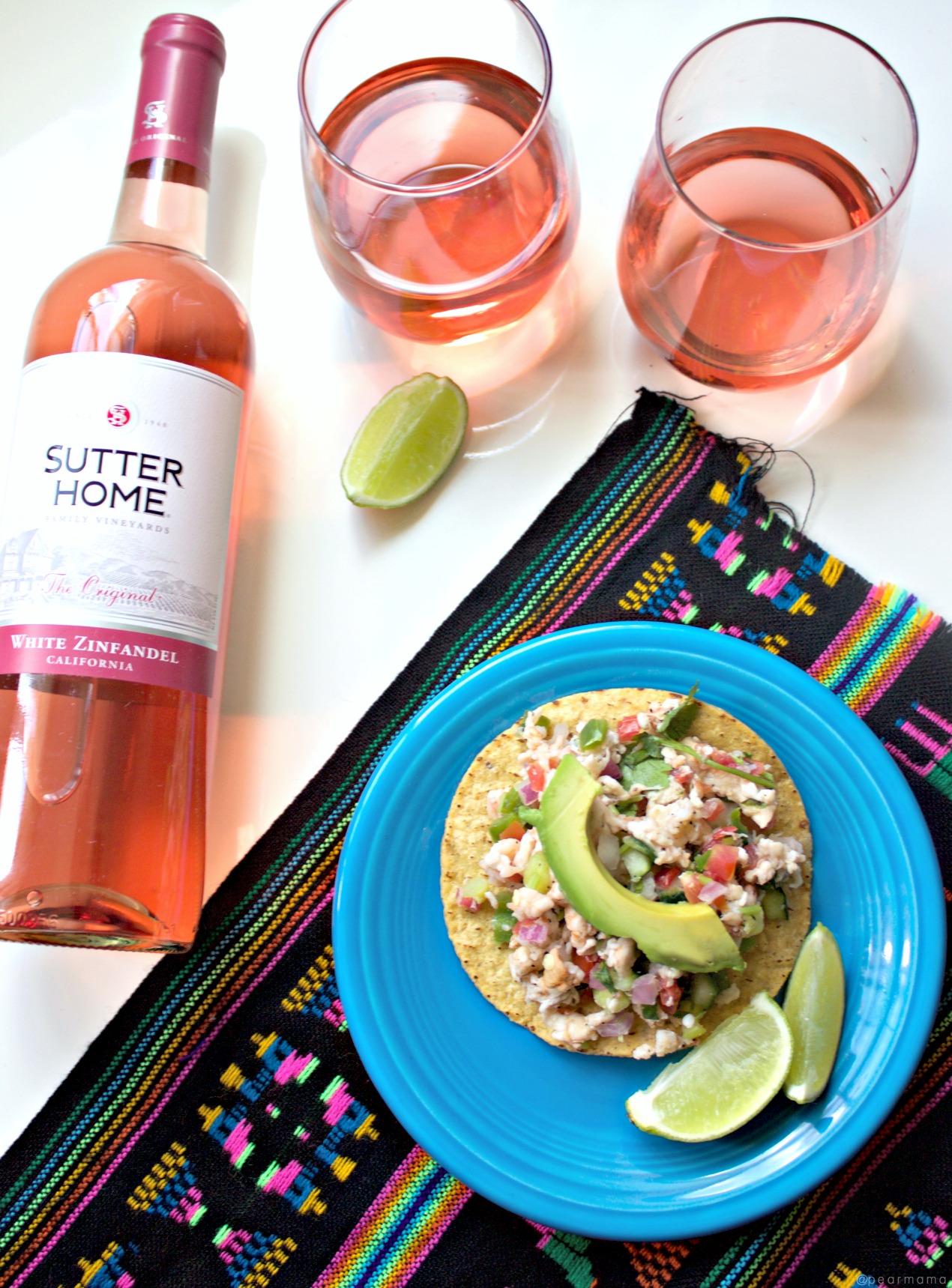 For more recipes to pair sweet on spice, check out this street style carne asada bowl and tortas de carne ranchera recipe. Are you ready for summer yet?