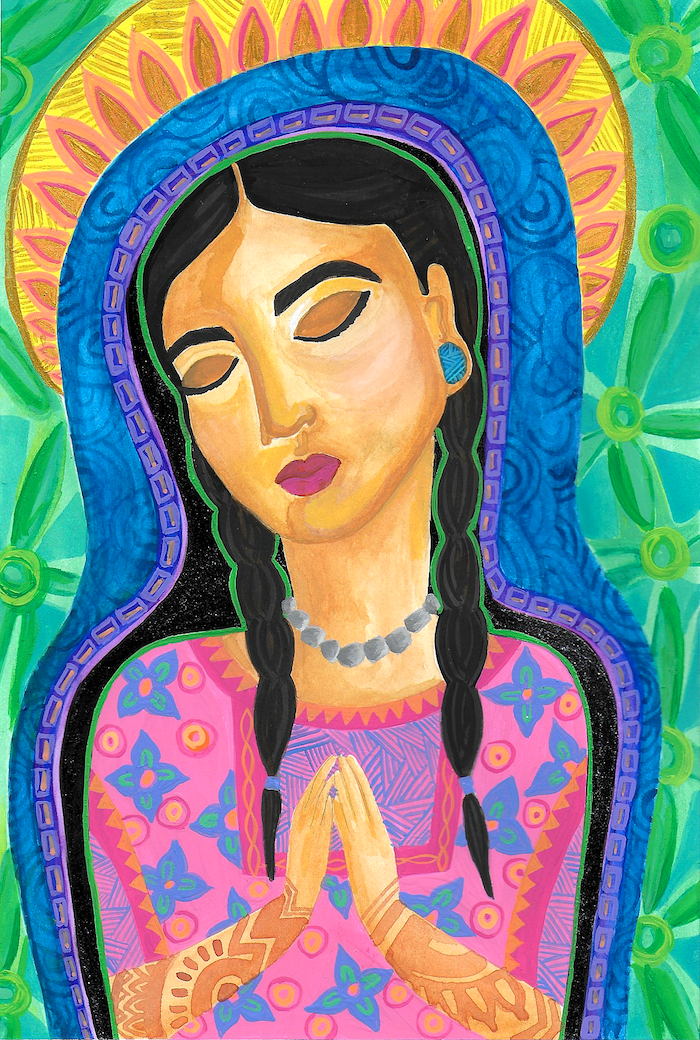 When you're an artist sometimes you wonder exactly how your art impacts other people. Of course, I want to create what I'm  passionate about, to allow other people to feast their eyes on a beautiful thing. But I also want to uplift people, to make them feel, to make them think.  If you get the opportunity to create something special, to help other people, then that is a lovely bonus to being an artist.
I was asked to donate some original art to help the people who have been devastated by the earthquakes in Mexico and the hurricanes in Puerto Rico and of course I said yes!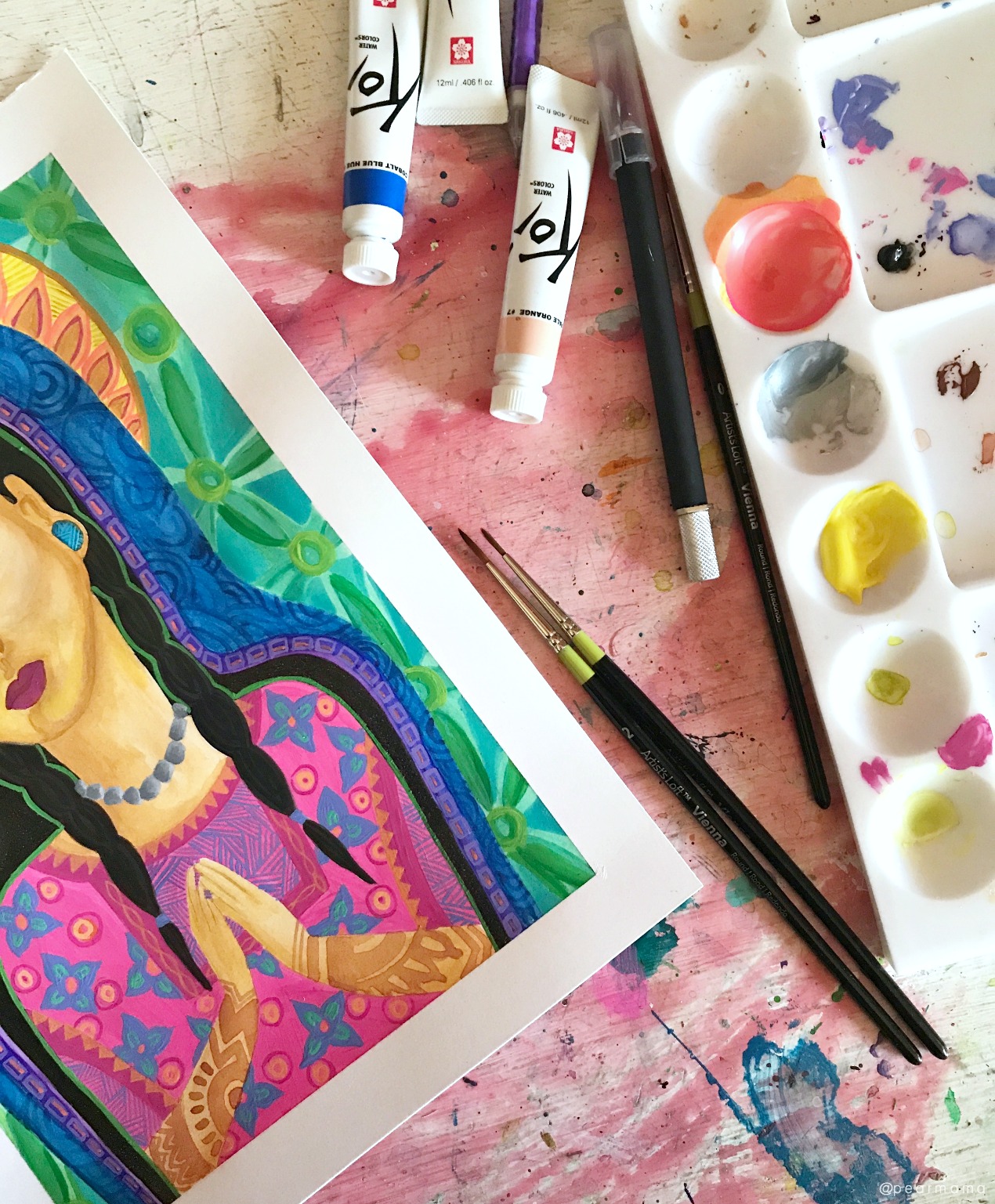 I envisioned a modern-day Mother Mary, praying a blessing over beloved Mexico in her time of need. It's a nod to the vibrancy of Mexico City, the traditional Virgin Mary, huipils of Oaxaca and modern Mexicanas with tattoos and piercings. I really loved creating this piece and I'm so happy with the way it turned out.
SUPPORT MEXICO + PUERTO RICO
We All Grow Latina just launched an e-commerce store to raise funds for rebuilding and relief efforts in México and Puerto Rico. Two additional artists in the Latina community — Rachel Matos from The Art Muse and Jessica Resendiz from Raggedy Tiff — have also donated art for purchase so there are multiple designs to choose from. You can purchase art prints, tees and coffee mugs. I'm so excited to be a part of this and use my art to help in any way I can.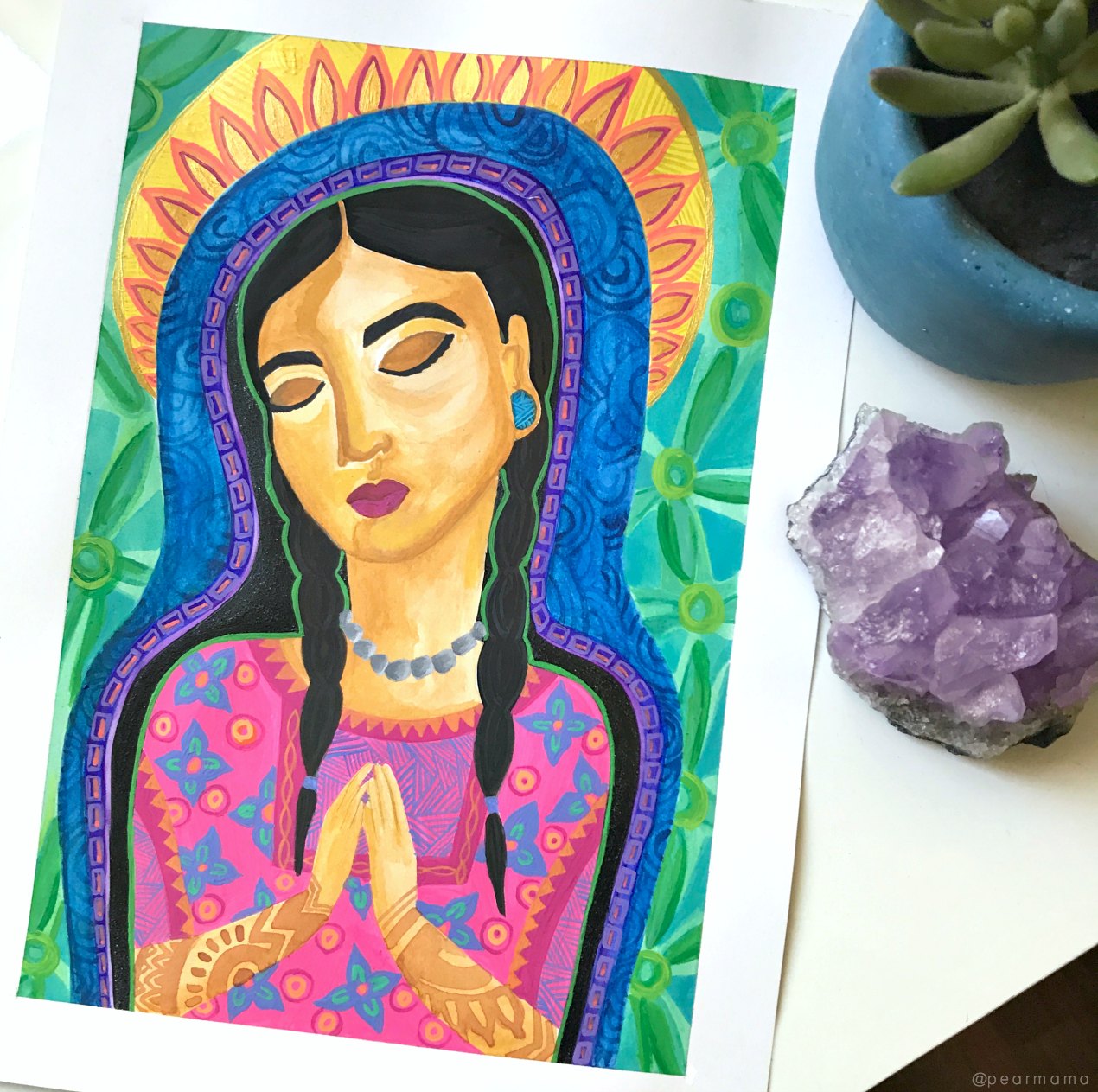 100% of the profits from your purchase will be donated to rebuilding and relief efforts in Mexico and Puerto Rico.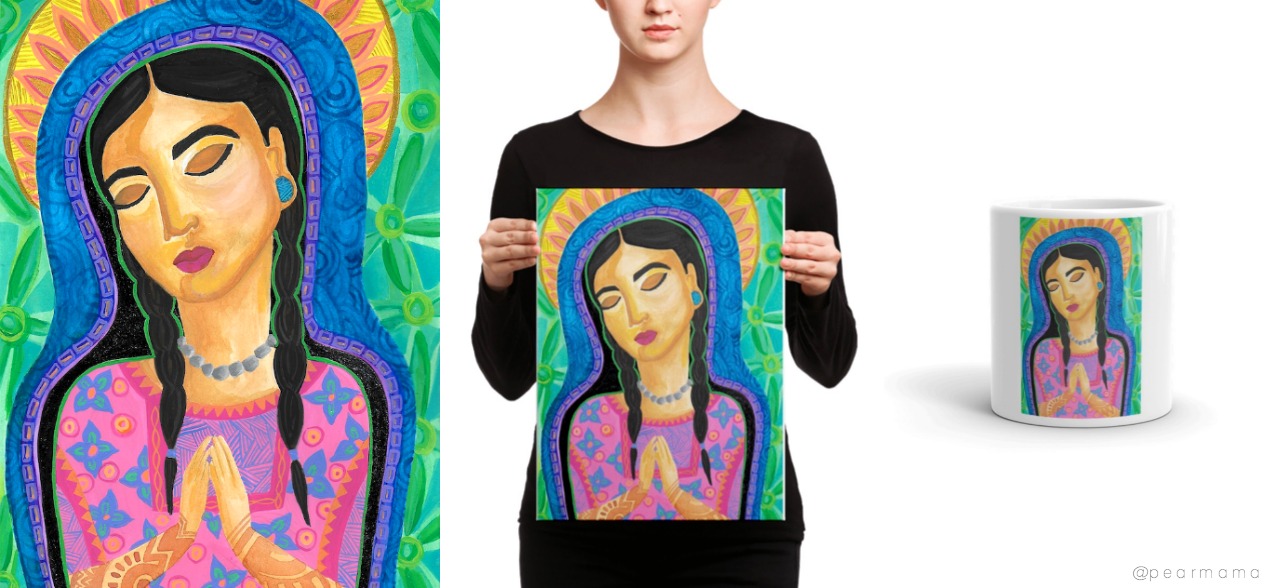 Go HERE to purchase your own and be a global citizen, helping to rebuild a part of our world. Thank you!