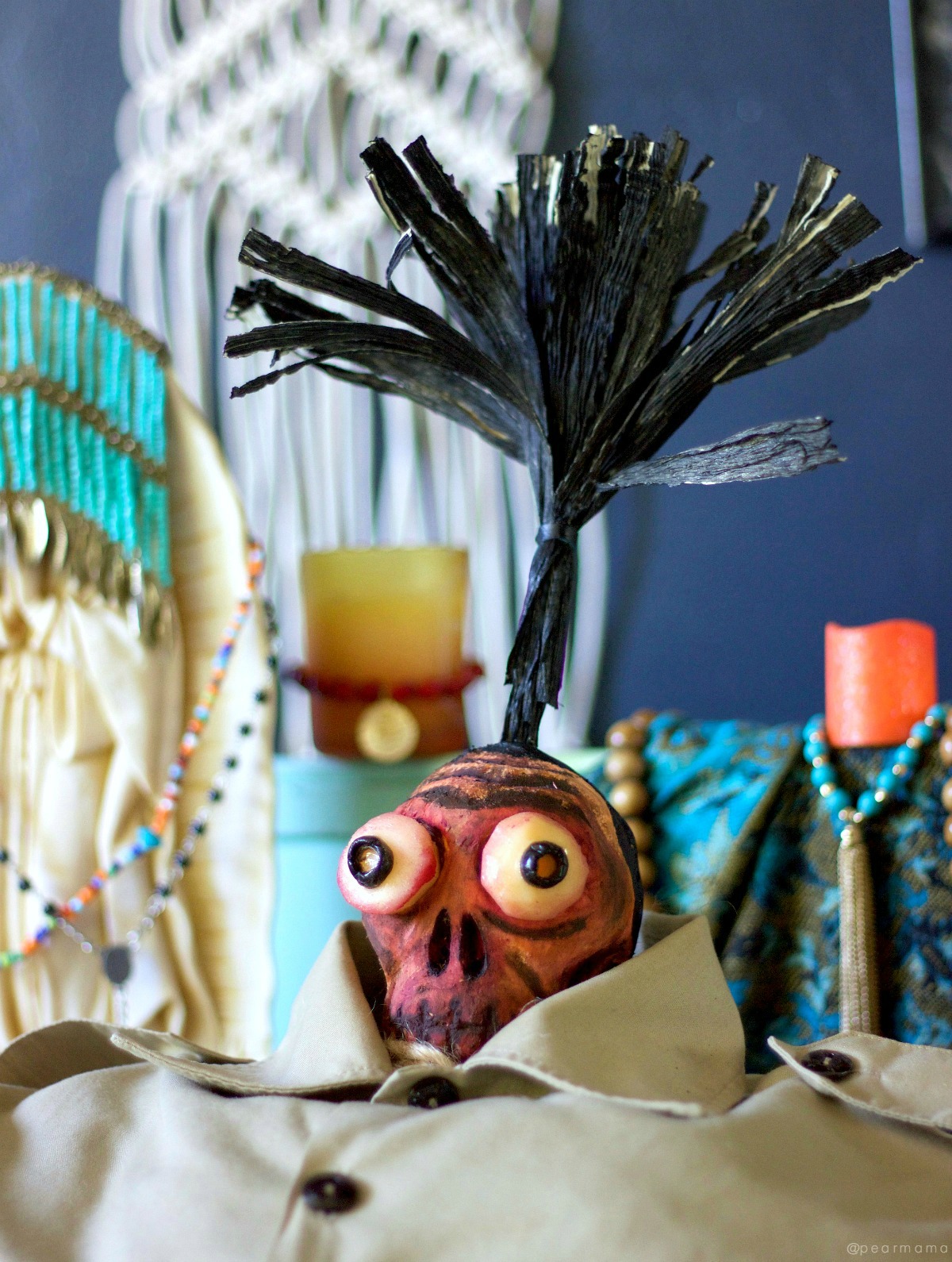 When I was a kid, I aspired to be goth before I even knew what goth was. All I know is black fingernail polish and black Doc Martens were going to take me far in life. Then, I watched the movie Beetlejuice and before my eyes was Lydia Deetz. She was goth goals, even in 1988.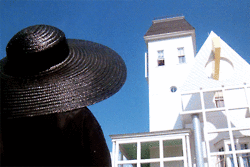 Beetlejuice has remained one of my all-time favorite movies. The movie is chock full of fun and creepy characters. The "shrunken head" guy is a creature Beetlejuice meets in the Netherworld Waiting Room, the place where ghosts wait after they've met their demise. Shrunken head guy must have tangled with someone who practiced voodoo here on Earth. He looks like a hot mess and he inspired this fun Halloween project for my favorite cheese brand Cacique.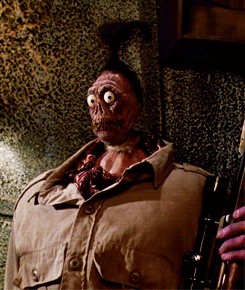 If you're having a fun Halloween party, you're gonna want Shrunken Head guy with the cheesy eyeballs to be there. He will definitely be the life of the party. I couldn't stop laughing while working on this! Can you believe his head is made from a carved sweet potato?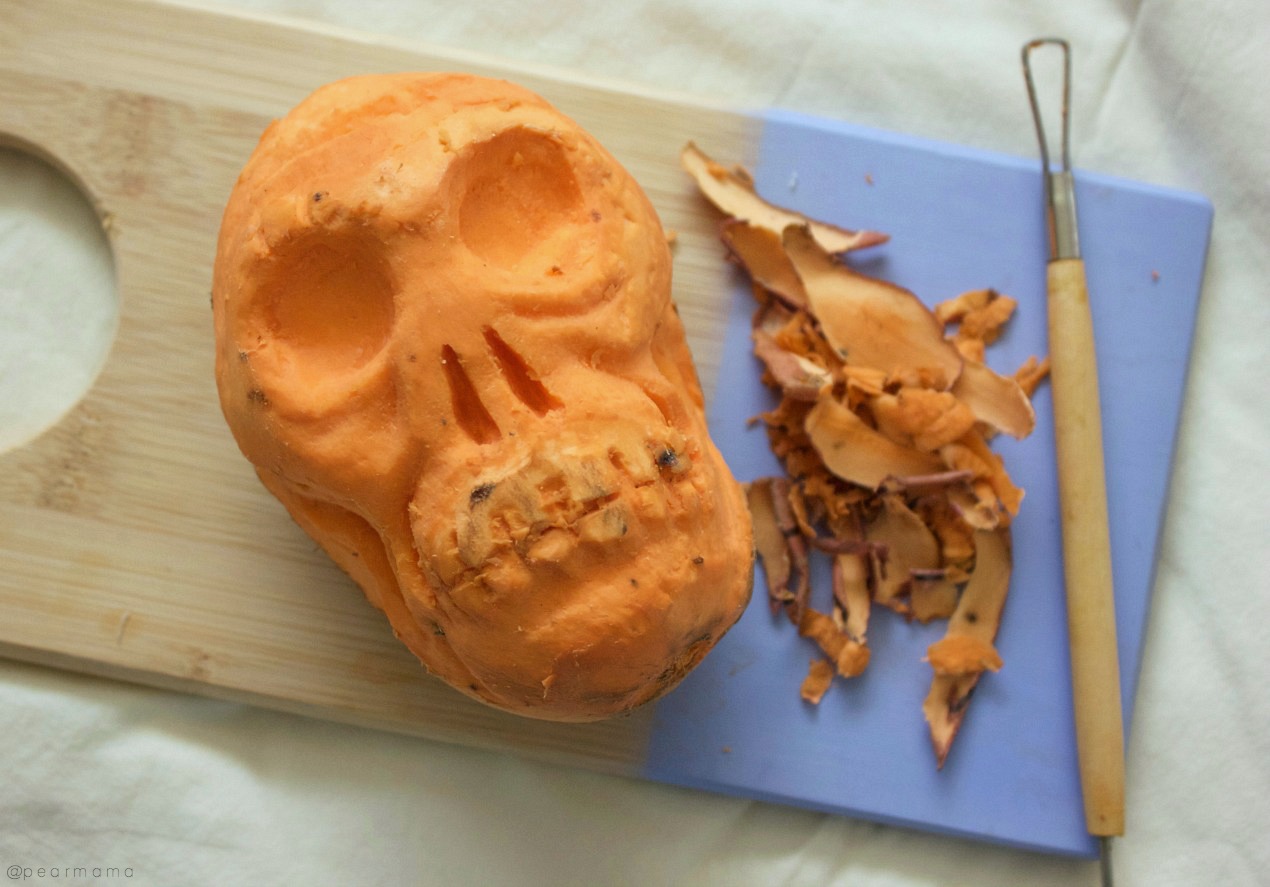 To see the full project/recipe, head over to the Cacique Blog: Beetlejuice Shrunken Head with Cheesy Eyeballs.